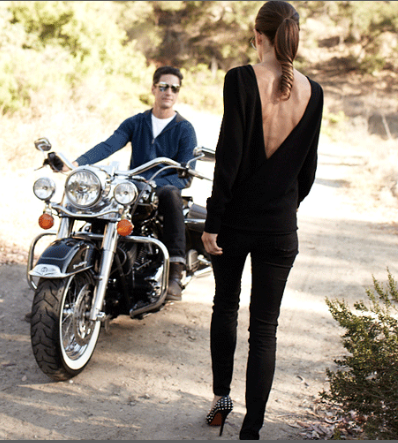 Join Oats Cashmere for its annual warehouse sale in Newport Beach on Thursday from 8 a.m. to 6 p.m. and Friday from 9 a.m. to 5 p.m. You can shop for 100% cashmere sweaters and accessories for men and women starting at just $40. Oats Cashmere offers cashmere sweaters, cashmere blankets, cashmere hats, scarves, and gloves, wraps, robes, slippers, and children's cashmere blankets.
And in the same building you can shop at Toes on the Nose Warehouse Sale on Thursday through Saturday with surf/resort wear for men and boys, plus beach cruisers and mountain bikes for the whole family.
Oats Cashmere's sale is at 1537 Monrovia Ave. in Newport Beach. 949.645.1455.
30 minutes of life changing Yoga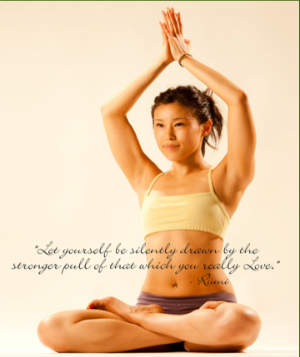 Looking to change your life, release stress and increase energy levels? At the new 3x30 Yoga studio, inside the SEED People's Market in The CAMP in Costa Mesa, you can join invigorating Detox flow and Ashtanga-inspired beginner friendly classes at convenient times for your busy schedule.
Classes for all levels are only 30 minutes so you can get in and out in no time. Every class concludes with 15 minutes of meditation instruction, always free and optional. Class schedules are availaible online at 3x30yoga.com.

Try a class for just 8 bucks, or 3 classes for just $20. Or, try a month of unlimited yoga for just $40. It's an incredible yoga deal in Orange County.

3x30 Yoga is also offering a holiday detox workshop on Saturday, Dec. 14. From 11 a.m. to 1 p.m. for just $40. This workshop is 60 minutes of Detox Flow designed to slim your waistline and increase metabolism for the holidays. Following the yoga practice, a gourmet vegan meal will be provided by 118 Degrees restaurant (included in the workshop price).
After the meal the rest of the time will be devoted to your questions about healthy eating, meditation, how to get started, or how to deepen your yoga practice. Certified yoga instructors Andrew Sealy and Heidi Hong will be answering your questions. You can sign up here.
3x30 Yoga is at The CAMP, 2937 Bristol St. in Costa Mesa. 714.557.2257.
---
The Latest from greer's oc
Crispa Crepes Expands Menu
Craving made-to-order sweet or savory crepes? At Crispa Crepes in Northpark Plaza in Irvine you can choose from more than a dozen delicious sweet and savory crepes, or try new items that include "The Kick", a savory crepe with…
German Christmas Market at the Anaheim Packing District
Get in the holiday spirit this Saturday from 3 to 9 p.m. at the newly opened Farmers Park at the Anaheim Packing District in Anaheim for Christkindlmarkt, a genuine family-friendly German Christmas Market. The festive ambience will light up…
Harper's Progressive Black Friday Sale
Fashionistas will want to make it over to Harper's in Corona del Mar for its Black Friday sale starting at 9 a.m. The store will be packed with new products and fun gifts! All merchandise will be reduced 40%…
Small Biz Saturday at Lollipop
Support Small Business Saturday while taking advantage of luxe nail services at Lollipop Nail Studio at the Camp in Costa Mesa. The chic, organic nail studio that specializes in natural, organic products and services, will offer 10% off all…