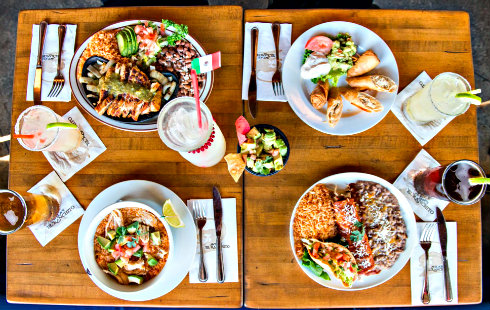 Avila's El Ranchito the largest family-owned group of Mexican restaurants in SoCal—eleven locations in all—will be celebrating four decades at its Cannery Village location in Newport Beach with a series of 'Throwback Thursday' events beginning Thursday, April 2.
All month long, the Newport Beach location will be throwing it back to 1975 and offering lunch and dinner items from the original menu for prices from 40 years ago.
Items on the 'Throwback Thursday' special menu will rotate every week in April. All were created by Mama Avila and most are priced under $6.
Thursday's menu from the original El Ranchito menu in 1975 include:
Mama Avila's Soup: fresh chicken broth, chunks of chicken breast and rice. Garnished with avocado, tomato, cilantro and lime. Served with warm tortillas $5.45
Sonora Combinacion: crispy taco & enchilada. Served with Mexican rice and beans. $5.95
Chile Verde: Tender chunks of pork simmered with mild green chile, bell peppers, tomatoes and onions. Served with warm tortillas $7.45
Margarita Avila, known as Mama Avila, and Salvadora Avila opened their first El Ranchito restaurant in Huntington Park in 1966. Today, nearly all of the members of the three generations of Avilas – a total of 40 – are involved in the family business, The Newport Beach location was founded in 1975 by Salvador and Margarita's son, Sergio Avila.
Avila's El Ranchito is at 2800 Newport Blvd. in Newport Beach. 949.675.6855.
---
The Latest from greer's oc
Valenza Chocolatier Easter Collection
Our favorite local Master Chocolatier Amy Jo Valenza-Pedone just launched her Valenza Chocolatier Easter Collection featuring true chocolate artistry in different size eggs. Valenza Chocolatier also offers gift-wrapped boxes of award-winning caramellos and vegan-friendly stuffed figs. The collection is…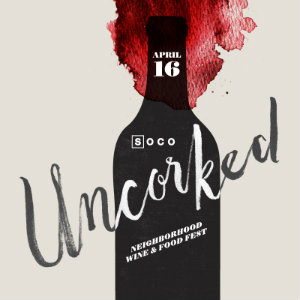 SOCO Uncorked 2015: An Indulgent Food and Wine Pairing Experience
Whether you're an aspiring foodie or culinary master, SOCO Collection is Orange County's favorite dining destination for gourmet cuisine, tasty snacks, and everything in between! On Thursday, April 16, SOCO and The OC Mix's award-winning eateries are joining forces for…
Walk For Wishes
Make-A-Wish Orange County and the Inland Empire will host its Walk For Wishes event on Saturday, April 18 at the Orange County Great Park in Irvine. This family- friendly event starts at 7:30 a.m. and is a celebration of…
Best New Restos in OC
Orange Coast Magazine celebrates its Best New Restaurants issue with a party on Thursday, April 9 from 6 to 8 p.m. at Pirch at SOCO in Costa Mesa. You can attend and discover Orange County's best new restaurants,…