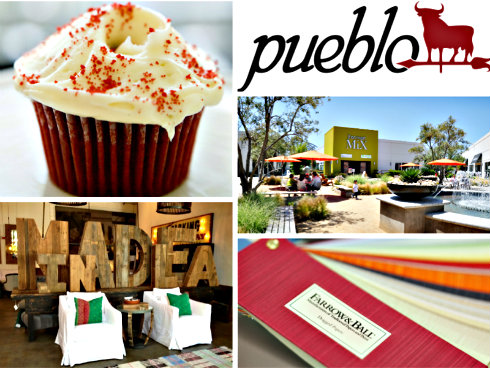 Even though summer is drawing to a close, things are heating up at SOCO in Costa Mesa, with five new retailers joining their already impressive collection of fabulous boutiques, design showrooms, and restaurants. In addition to their much-anticipated SOCO Sale happening this Saturday and Sunday where stores will offer 30% to 70% off select items, clearance items, and new arrivals; Orange County's hottest shopping, dining, and events destination will introduce two world-renowned interior design showrooms and three exciting culinary hotspots you won't want to miss. Whether you are looking to spruce up your home decor or just try out a new restaurant, SOCO is the place to be this season!
On August 4, UK-based paint and wallpaper manufacturer
Farrow & Ball
opened their first Orange County showroom (only the second in California!) at SOCO. Recently featured in Elle Décor, Farrow & Ball offers the finest wallpapers as well as premier paints with a rich pigmentation that you just can't find anywhere else.
Also joining the SOCO interiors team in early August is
Cisco Home
, a sustainable furniture company that already has retail locations in design hubs such as New York and San Francisco where it has caught the attention of high-profile celebrities. Cisco handcrafts all of their designer furniture in L.A. and will share a new consumer showroom with Stark Carpet.
SOCO's newest restaurant opening this fall, Pueblo, will feature an inspired, chef-driven and modern take on classic, Spanish-style tapas. The menu will feature notable Spanish tastes with dishes like lamb albondigas and tuna crudo, and the dining room was designed with sustainable materials that create an inviting and fresh ambiance. Their outdoor patio also offers the perfect backdrop for enjoying early evening drinks and tapas.
Calling all dessert lovers! SOCO will be adding a new bakery and chocolatier to their roster of culinary experts – perfect for picking up a sweet treat while you shop, capping off a delicious dinner at one of SOCO's gourmet restaurants, or helping you create delicious celebrations all season long.
Make sure to visit
SusieCakes,
coming to SOCO the first week of September. This all-American bakery makes delicious cakes cookies, and bars that will rival any family recipe while using only the freshest and finest ingredients available.
SusieCake
's SOCO location will also feature an open outdoor space perfect for enjoying your treat and the crisp fall weather.
Considered one of the top pastry chefs in the world, Chef Stéphane Treand will be opening his first chocolatier in the United States this September right in the heart of SOCO.
ST Pâtisserie Chocolat
will offer a selection of sweets, showcasing seasonal ingredients, innovative techniques, and new forms of culinary artistry. Chef Stéphane's first offerings will focus on his interpretation of Paris-style macarons, chocolate truffles, and éclairs, all made with fresh ingredients sourced from the SOCO Farmers Market.
If you're looking to refresh your home and wardrobe for the changing seasons, shop a carefully curated selection of clothing, accessories, home goods, and more at SOCO Sale on Saturday, August 23 from 10 a.m. to 6 p.m. and Sunday, August 24 from 11 a.m. to 5 p.m. 
Some of the OC Mix's premium retailers such as
Cloth & Metal
,
Portola Coffee Lab
,
Lili Claspe Jewelry
, and
Heirlooms and Hardware will
offer 30% to 70% off select items, clearance items, and new arrivals. The SOCO Sale is your chance to take advantage of great discounts on artisan and locally-sourced brands all in one weekend. Read up on all the deals at
SOCOSale2014
to plan your visit!​
Carve out a day this fall to take in all that SOCO has to offer or attend any of the fun events happening year-round – everything from wine tasting to family movie nights. For more information on SOCO and to take a peek at their events calendar, visit
southcoastcollection.com
.
SOCO collection is at 3303 Hyland Ave, Costa Mesa, CA 92626.
---
The Latest from greer's oc
Taste of Westminster
With one ticket to the 5th Annual Taste of Westminster on Saturday, Aug. 23 from noon to 4 p.m., you can sample tasty foods from some of the top restaurants in the area.
A few of the participating eateries…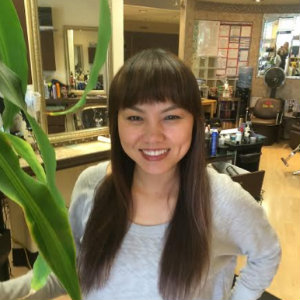 Posh and Delicious Indian Cuisine
The award-winning Tamarind of London at Crystal Cove Promenade isn't just the most visually stunning contemporary Indian restaurant in OC, it's also the sister restaurant to the Michelin ranked flagship location in London.
And thanks to their wildly talented…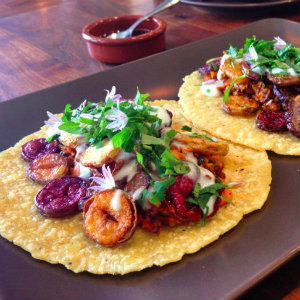 Elevated Mexican Cuisine in OC
Taco Maria, the one time famed taco food truck that easily served the best tacos in Orange County and beyond (we'll never forget the roasted pumpkin tacos), has been on a metamorphosis ever since it opened its first brick…
Hearts of Montage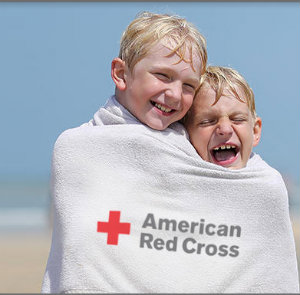 You can help save three lives by donating blood at the Hearts of Montage Red Cross Blood Drive on Thursday, August 21 from 7 a.m. to 7 p.m. in Grand Ballroom III…