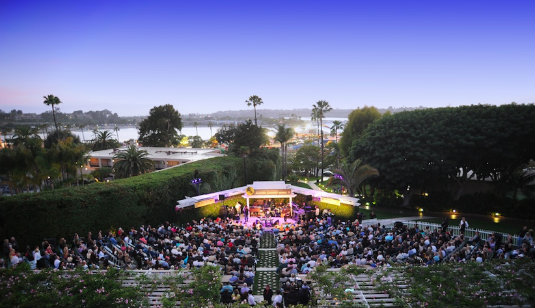 The beloved annual summer concert series at the Hyatt's intimate Back Bay Amphitheatre in Newport Beach, a one-of-a-kind venue set in a coastal garden setting, kicks off Friday through October. The Bank of the West Summer Concert Series at the Hyatt Regency Newport Beach presents another incredible season of world-class music, fine wines and gourmet dining. And, the concert series supports JDRF! A number of premium seats have been reserved to help fund critical research for type 1 diabetes.

On Friday, June 24 the summer concert series starts with The Bacon Brothers, Michael & Kevin Bacon, and continues with 13 more Friday evening concerts through October 14. The lineup includes musical icon Smokey Robinson, pop hitmaker Kenny Loggins, legendary jazz vocalist Al Jarreau, the "hippie with soul" Allen Stone, and contemporary jazz stars Boney James, Brian Culbertson and Mindi Abair & The Boneshakers.
Before each concert, you can pre-purchase a gourmet dinner buffet at the Hyatt's signature restaurant, SHOR American Seafood Grill, featuring fresh-from-the-docks daily specials. SHOR focuses on simple, fresh ingredients - a perfect dining option to start the evening.

Tickets are available for individual shows or season passes. Season Passes include tickets to all fourteen shows throughout the concert series, plus exclusive VIP benefits, including assigned premium seating, complimentary valet service, and access to the VIP Hospitality Suite with hors d'oeuvres and beverages. For more information or to purchase tickets, visit hyattconcerts or call 949.360.7800.
June 24 The Bacon Brothers / Cindy Alexander
July 8 Larry Carlton / David Benoit and Sara Gazarek
July 15 Pieces of a Dream / Nick Colionne
July 22 Mindi Abair & The Boneshakers / Javier Colón
July 29 Allen Stone and Special Guest
Aug. 12 Earl Klugh / Keiko Matsui
Aug. 19 Kenny Loggins
Aug. 26 Al Jarreau / Lucy Woodward
Sept. 2 Artist TBA
Sept. 16 Ottmar Liebert
Sept. 23 Smokey Robinson
Sept. 30 Will Downing and Special Guest
Oct. 7 Brian Culbertson
Oct. 14 Boney James
---
The Latest from greer's oc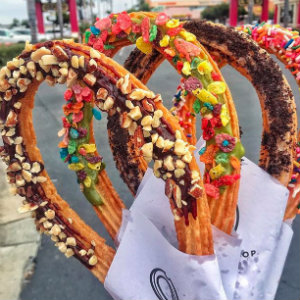 Loopy for Churros
By Asma Mohammed
The Loop: Handcrafted Churros in Westminster celebrated its grand opening recently on June 12 and has had a line out the door everyday since then, and with good reason. The atmosphere is minimalist and fresh, using whites and neutrals…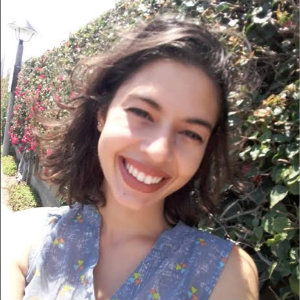 our newest Greer's Girl, Asma Mohammed
Introducing our newest Greer's Girl, Asma Mohammed, a senior at Cal State Long Beach working on a degree in Rhetoric and Composition and a Certificate of Professional and Technical Writing. She's a food enthusiast and will be a regular contributor…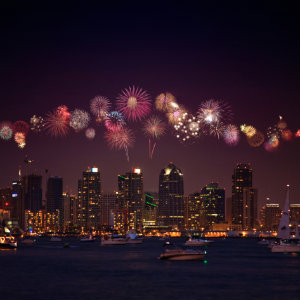 Fourth Of July Buffet with Big Bay Boom View
Marriott Marquis San Diego Marina's award-winning restaurant Marina Kitchen and its visionary chef Schwartz have created a special picnic-style buffet dinner on the Fourth of July with a variety of classic Americana options with a modern twist.
The July Fourth menu features…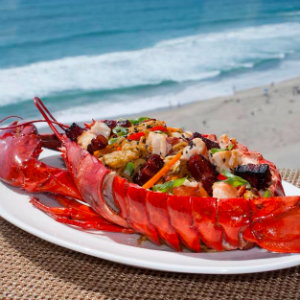 Southeast Asian Street Food Experience at Ritz-Carlton
Taste some of the best in Southeast Asian street food at The Ritz-Carlton, Laguna Niguel on Friday, June 24 from 6 to 9 p.m. Executive Chef Brian Sundeen was inspired by delicious foods at roadside carts in Southeast Asia for…