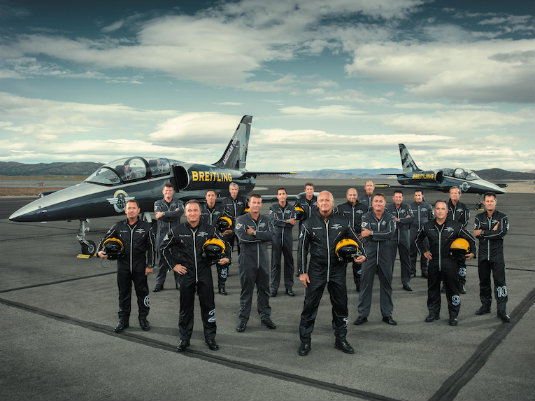 This weekend marks the final stop of the U.S. Tour of the Breitling Jet Team. They'll be performing at the Huntington Beach Airshow on Saturday, Oct. 22 and Sunday, Oct. 23, along with co-headliners, The United States Air Force Flight Demonstration Squadron - the Thunderbirds--before returning home to Europe. The team flies seven Czech Aero L-39 Albatros jets.
I was fortunate enough to meet up with the seven pilots that comprise the Breitling Jet Team at Tourneau at South Coast Plaza, along with a special showcase of the limited edition Breitling Jet Team watches: the Chronomat 44 and Chronomat GMT.

The team's founder and captain, Jacques Bothelin of Dijon France, one of the world's most experienced aerobatics pilots, was happy to share what it's like to be on the professional civilian jet team and his experiences from the last two years of the tour.

What was your favorite place that you flew on this tour?
I would have to say Fleet Week in San Francisco—two weeks ago. The weather was perfect and the Golden Gate was spectacular. It was something I will never forget.

How do you feel about the upcoming Huntington Beach Airshow?
After two years of touring we are very sad to see the end of tour. We've had this incredible opportunity and we will miss the U.S. for sure. I'm counting the days—in ten days I will be back home in Europe, the weather will be terrible and I will be thinking about the flights.

What will the show be like?
To me, we're going to fly in a standard manner, a final display of the American Tour, but we will not do anything special or improvised. It's going to be emotional to do the final display. But when we are in our cockpit—we try to stay just on our technical reference and do not let the emotional part interfere.
Are there any drawbacks to what you do?
Well, it's my passion I love very much what I do. I miss my family. We travel the world, before we were in Asia, but thanks to Breitling we fly home every 5-6 weeks to see our family. It's also very good to travel with the team and we have to be good friends. On off days, we have time for visiting and doing some tourism.

How many people are on the team?
Well, we have seven display pilots, a pilot for jet number 8, which also takes pictures and is a spare aircraft. We have a support aircraft, technicians and some people handling luggage and equipment. We are on the road with 20 people.

Do you have a military or civilian background?
All of the pilots, except myself have been combat pilots for the French Air Force, a lot of them have also been involved with operations in Middle East with the American Air Forces in the Balkans, Afghanistan and Iraq. I am the only one with a pure civilian background—I come from aerobatic competition—that's 35 years that I've been doing this as a full time job—which is a bit unusual.

How did you get started?
I was an aerobatic pilot, but it cost me a lot of money to fly competition. I wanted to fly more aerobatics without paying, and I thought, well how can I do that? The answer was to fly in airshows, get hired by airshows, and do something different. I set up a team and after that I quickly developed a professional team with a sponsor and aircraft and finally because of my experience 15 years ago, Breitling asked me to set up this very first professional civilian jet team—which is unique in the world—there is no equivalent to it anywhere in the world.

What is the most common question as a pilot?
People ask, "Are you scared?" And the answer is "no." We know that our job has potential to be dangerous. That is the reason why we really try identify every situation where there's a potential danger. We do not improvise anything. Everything is rehearsed, we have procedures and checklists—we are very organized.

What does it take to be an aerobatic pilot?
One of the qualities I need from my pilots is to be disciplined people. We do not have people who try to show off—they have to be part of the team. We are really here to perform like a symphony orchestra. No one will try to do a solo.

What's the most satisfying aspect of flying in a show?
Our job is entertainment. We try to entertain the spectators to capture their attention and create a positive emotion in them. With music and theater, fireworks, good food and narration, it's all very important. We want people to enjoy and watch the maneuvers. Most of the time narrators are talking too much. We want them to stop talking and let the people enjoy and listen to the music and watch the maneuvers—and be a part of an emotion. That is our goal. If people, after two maneuvers, are going to buy a hamburger---we know that's not good.


The Saturday and Sunday events will include four hours of incredible aerial acrobatics featuring the Breitling Jet Team, the U.S. Air Force Thunderbirds, Michael Goulian, Kirby Chambliss, Bill Stein, David Martin, an F-18 Super Hornet Demonstration, Jack Link's Screamin' Sasquatch Jet Biplane, Lyon Air Museum's C-47 Dakota and a flyover by FedEx.
The show will be visible along the coastline from Brookhurst Street to the Huntington Beach Pier. Viewing is free, but a VIP admission area will be available at show center, where there will be access to upgraded seating options for premium viewing, upgraded food vendor options, and more. Tickets and more information can be found at hbairshow.com.
---
The Latest from greer's oc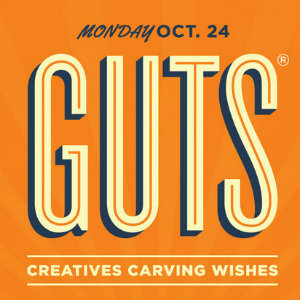 Guts Pumpking Carving Contest for Make-A-Wish
454 Creative is partnering with AIGA (the professional association for design) and Make-A-Wish Orange County & the Inland Empire to bring Orange County's creative community together in a fun pumpkin carving contest called GUTS on Monday,…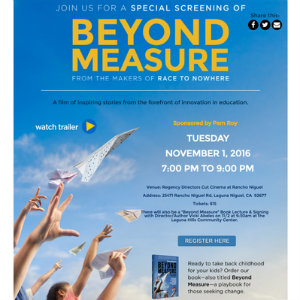 Documentary Screening for Parents: Beyond Measure
Concerned about your overscheduled, exhausted, stressed out student? Join me at the screening of the film, Beyond Measure: What Counts Can't be Counted being shown at Regency Director's Cut Cinema at Rancho Niguel on Tuesday, Nov. 1 at 7 p.m.
The movie's director,…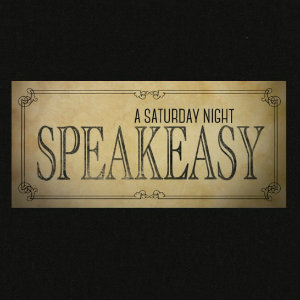 A Saturday Night Speakeasy, Childhelp 3rd Annual Fall Gala
The OC Chapter of Childhelp invites you to its 3rd Annual Fall Gala on Saturday, Oct. 22 from 6 to 11 p.m. at the Balboa Bay Resort. The theme "A Saturday Night Speakeasy" will be a night…
Asian Pacific Festival
Come out and explore Asian arts and culture at the Asian Pacific Festival celebrated at Newport Dunes Waterfront Resort & Marina in Newport Beach the weekend of Oct 22-23 from 10 a.m. – 10 p.m. The festivities will include live musical…