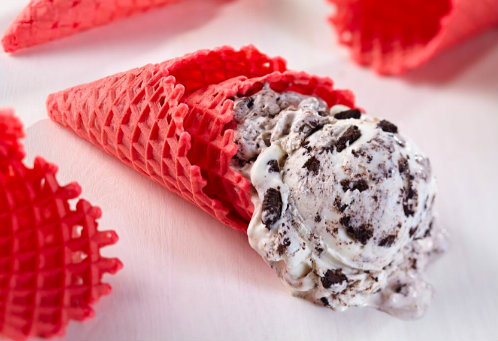 Just for your sweet tooth needs, several new sweet shops are opening in Orange County. The newest additions are CREAM and Yogurtland at Irvine Spectrum Center and Scoops N Scoops at Walnut Village Center in Irvine. They join recently opened Cookie Connection at Crossroads shopping center and Stax Cookie Bar at University Center.
You'll have to wait until June to enjoy CREAM, an acronym for "Cookies Rule Everything Around Me," at Irvine Spectrum Center. It will be pairing freshly baked cookies and homemade ice cream so that you can create gourmet ice cream sandwiches. At CREAM, you can choose from more than 20 ice cream options with flavors like Cup of Joe, Royal Caramel Swirl and Toasted Almond to sandwich between two fresh baked cookie flavors including classics like chocolate chip, peanut butter and oatmeal raisin, as well as other options such as lemon heaven, gluten free chocolate and vegan banana walnut chocolate chip. CREAM will be located across from Tommy Bahama.
71 Spectrum Center Drive in Irvine.
Scoops N Scoops is the latest liquid nitrogen ice cream shop to arrive to Orange County. It opened next to the recently opened Burntzilla at Walnut Village Center in Irvine. (There's also a similar concept, Creamistry, a made-to-order liquid nitrogen ice cream shop at Crossroads in Irvine.) Scoops N Scoops is a modern ice creamery that allows you to customize scoops by selecting a flavor, mix-ins and toppings as the ice cream is flash-frozen with liquid nitrogen.
Open 10 a.m. to 10 p.m. 14411 Culver Drive, Irvine. 949.786.0170.
Yogurtland is opening its newest location at Irvine Spectrum Center between Veggie Grill and Urban Outfitters this week. This great self-serve fro-yo concept is where you choose the size and 15 flavors from a rotating menu of more than 50 selections, which include both traditional favorites and exotic flavors. New seasonal flavors include Grape Freeze Sorbet and Strawberry Shortcake Pop.
71 Spectrum Center Drive in Irvine.
Cookie Connection just opened at Crossroads shopping center in Irvine, bringing its fresh, made-from-scratch cookies to dessert lovers throughout Orange County. The signature crackle cookie, a soft chocolate brownie rolled in powdered sugar, is a fan favorite as well as other classics including peanut butter, snickerdoodle and oatmeal chocolate chip. This location also offers custom ice cream sandwich creations made exclusively using a variety of premium Cool Haus ice cream flavors including green tea, bacon and salted chocolate. Cookie Connection between the UPS Store and Floyd's 99 Barbershop.
Crossroads, 3720-3992 Barranca Pkwy, Irvine. 949.554.5551.
Stax Cookie Bar at University Center in Irvine offers a refreshing new style of ice cream and cookie sandwiches. All cookies are made in house, and baked fresh all day, every day. Stax exclusively uses certified organic flour and other premium ingredients to make its cookies as wholesome as possible. Custom ice cream sandwiches are Stax Cookie Bar's specialty; guests can choose any two cookies and any ice cream to create their dream dessert from more than 4,000 possibilities. Stax also offers other menu items such as the "Smookie," a signature dessert featuring warm, gooey cookie dough topped with vanilla ice cream and hot fudge, the "Affogato," fresh espresso poured over ice cream, and a variety of ice cream floats and sundaes. Stax is located between Lovely Nails and Spa and Cha For Tea.
Open 11 a.m. to midnight.
4187 Campus Drive #M174, University Center, Irvine. 949.861.2055.
Other recent dessert options include Snow Monster at University Center, Baking Betty's at Fashion Island and The Waffle Affair at Bayside Center.
---
The Latest from greer's oc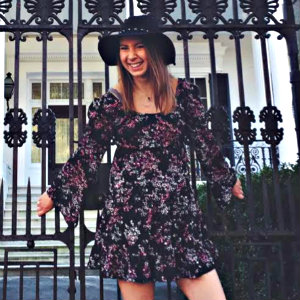 Introducing, Greer's Girl Andrea Hammer
We are thrilled to announce that are newest Greer's Girl is Andrea Hammer, a new contributor to our site. She fits right in perfectly, with a love for food, fashion and all things Orange County.
Andrea is a senior…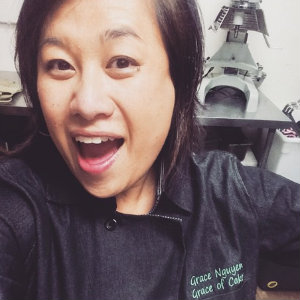 Grace Nguyen
1. You're a high school counselor by day, and baker by night. How do you balance both? What's your typical day look like?
Yes, I am both a counselor and a baker. It is hard to balance both right…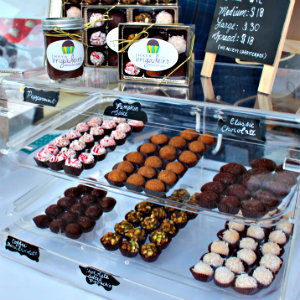 Patchwork Santa Ana
You can shop, eat, and enjoy your day while supporting local artisans at the Patchwork Show Santa Ana on Sunday from 11 a.m. to 5 p.m.
It's a huge festival showcasing local emerging artists, crafters and designers alongside artisan…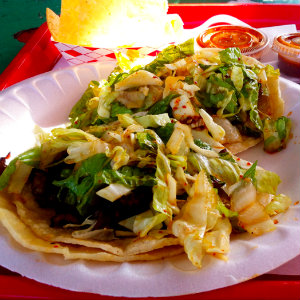 El Granjenal Tacos Por Favor
We're going to go out on a limb and say the best tacos in Costa Mesa, and easily among the best in Orange County are at the little known Taqueria El Granjenal on West 19th Street. Granted, El Granjenal is…