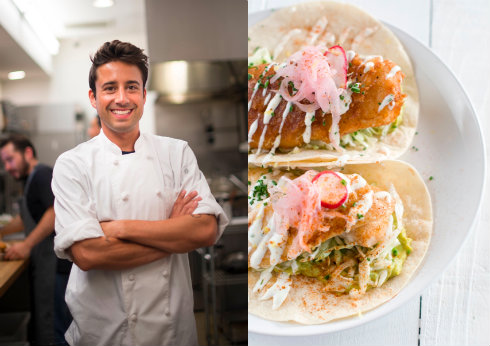 In celebration of Slapfish's third Orange County location opening in Newport Beach on Monday, Feb. 2, Slapfish Chef/Owner Andrew Gruel is giving the first 100 people a free lobster roll, and offering the opportunity for one lucky person to have a restaurant menu item named in their honor. To enter, simply submit your own seafood dish recipe on Slapfish's Facebook page.
The winner will have a namesake menu item for two months at the Newport Beach location and can eat it for free each time they go to the restaurant. Recipes must meet Slapfish standards of sustainability, and should emphasize fresh fish cooked simply.
At the new Slapfish Newport Beach opening Monday, you can enjoy Chef Gruel's Slapfish signature dishes, including Clobster grilled cheese rolls, a half-crab, half-lobster with tomato and awesome sauce; giant fish tacos served either grilled or crispy with corn tortilla, cabbage, avocado puree and pickled onion; and The Original Chowder Fries smothered in creamy clam chowder and bacon.
The 1400-sq-ft location, with 35 seats, will give guests the same experience and Slapfish quality that has made the Huntington Beach flagship restaurant a destination dining spot.
Slapfish Newport Beach is at 2727 Newport Boulevard. 949.723.0034.
Open 11 a.m. to 9 p.m. daily.
19696 Beach Blvd. in Huntington Beach. 714.963.3900.

Open 11 a.m. to 7 p.m. daily.
211 Broadway in Laguna Beach. 949.715.0464.

John Wayne Airport Launches New Online Flight Tracking System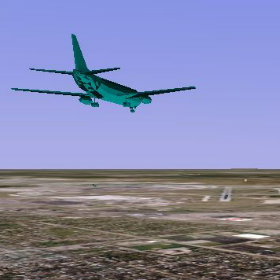 Now you can track flights online in 3D, from a pilot's perspective or an aerial view, and view in near-real-time or play back historical flight data with John Wayne Airport's new flight tracking system.
The cutting edge tool developed by Volan allows you to view origin/destination, altitude, aircraft type and flight number.
It also features an address locator tool so that you can identify the location of a specific structure, like a home or office, relative to the flight.
For more information, visit here.
---
The Latest from greer's oc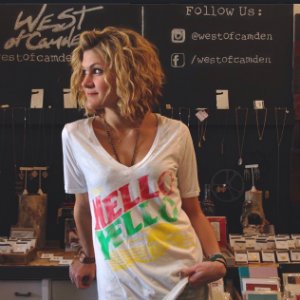 West of Camden Turns One!
It's already been one year since West Of Camden opened in Corona del Mar and they are celebrating in a big way Saturday from 6 to 9 p.m. West Of Camden offers a collection of things its owners and…
Philly's Best Grand Opening in San Clemente
You can get over to Philly's Best restaurant in San Clemente for its Grand Opening celebration on Saturday from 10:30 a.m. to 10 p.m. and feast on $5.95 Philly Cheesesteaks all day long with free fries to the first…
Valentine's Portrait Session with Brystan Studios
Create a stunning photo book or portrait collection that your man won't get enough of with Brystan Studios, Orange County's premier photography studio for 25 years. Book a Valentine's Day session that includes hair and makeup, state-of-art lighting, amazing sets, custom props and accessories.
…
Halth Spa Giveaway
The newest go to spot for natural luxury spa treatments--Hälth Spa, on the second floor of the Eastbluff Professional Building in Newport Beach—is giving one lucky winner and child a free treatment of choice, either manicure or makeup application.…