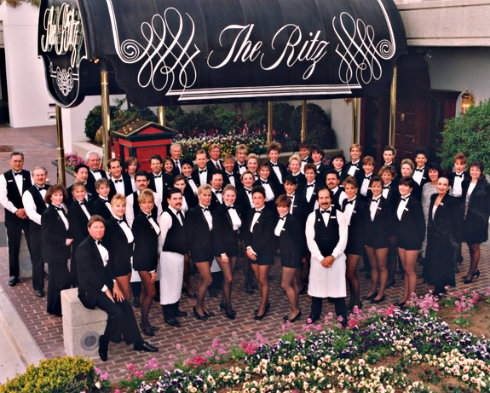 The Bungalow in Corona del Mar will continue the holiday tradition of the beloved Ritz Restaurant that closed earlier this year, by offering a special Ritz lunch menu starting Dec. 1 through Dec. 24.
The Register reported The Ritz will reopen sometime in 2015 at the former Chart House location in Newport Beach. Until then, you can enjoy the Bungalow's Ritz lunch.
Specialty items include The Ritz Egg, filled with chived smoked salmon scramble and topped with caviar and complimented with a shot of ice-cold Stolichnaya Vodka, Fresh Florida Stone Crabs, two stone crab claws served with a dijon mustard sauce, Milan Osso Buco, a hindshank of veal oven-braised and served with fettuccine pasta and veal au jus, Peppered Grenadines of Filet Mignon, a medallion of pan-seared, pepper-crusted filet mignon topped with Diane sauce and Traditional Roast Goose with Lingonberry Sauce, served with celery root mashed potatoes, warm gala apple compote and sweet and sour red cabbage.
"Like many Newport Beach locals, we were big fans and frequent guests of The Ritz, and its traditional holiday lunch menu will be missed by many this year, " said Bungalow co-owners Jim Walker and Louie Feinstein. "We decided to honor The Ritz this year by offering this special menu during the holiday season to continue the tradition we all looked forward to and enjoyed for 35 years."
The Bungalow's regular lunch menu will also be available from 11 a..m. to 4 p.m. Monday through Friday.
2441 East Coast Hwy, Newport Beach. 949.673.6585
Turkey Day Cardio Barre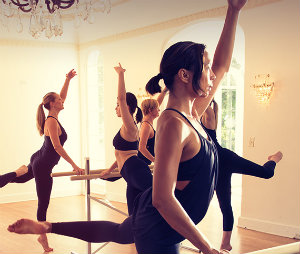 You can still get your Thanksgiving workout in at Cardio Barre Costa Mesa.
On Thanksgiving Day they will be open for an 8 a.m. beginner class with Kristin, and 9 a.m. advanced class with Tia.
On Black Friday, they will be offering an 8:30 a.m. beginner class with Kristin, a 9:30 a.m. advanced class with Sunny; and 10:30 a.m. beginner with Tia.
Cardio Barre Costa Mesa is at 369 E. 17th St. in Costa Mesa. 949.791.8058.
---
The Latest from greer's oc
Black Friday at Irvine Spectrum
With Black Friday quickly approaching, we wanted to share the hours of Irvine Spectrum Center and specifically the stores you may be interested in as they kick off Black Friday with the hottest deals. To keep the holiday spirit…
Merry Makeover Spa
Too busy during the holidays to focus on looking your best? Prior to a holiday party or event, let the experts at St. Regis Monarch Beach take over and book a Merry Makeover package. The limited-time package starts…
LA Auto Show World Premiere Porsche Panamera Turbo S Exclusive Edition
Who could possibly take in all there is to see and do at the LA Auto Show? It's one of the world's premiere auto shows for serious buyers, industry people, car enthusiasts, media, and lookie loos—up to 900,000 visitors…
Savannah Young 'Road to History'
Newport Beach native Savannah Young, 12, was born 10 weeks early, weighing in at just 3 lbs. 10 oz.. No doubt Savannah was ready to get a jump on performing as soon as possible. She's a professional actress, model for…