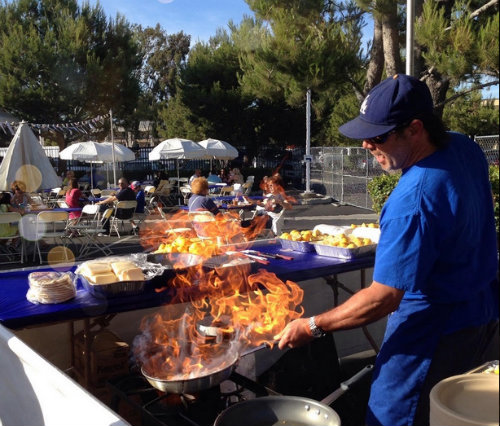 Orange County's 41st annual "A Taste of Greece" festival will be held on June 28th – 30th at St. Paul's Greek Orthodox Church in Irvine. More than 12,000 guests are expected to attend the three-day festival, which will feature traditional Greek cuisine and pastries, live music, church tours, authentic Greek dancing with lessons, and boutique booths reminiscent of the Plaka, a well-known picturesque historical neighborhood of Athens.
FREE ADMISSION to this weekend's "A Taste of Greece" festival in Irvine may be redeemed by printing this flyer or showing it on your phone when you enter the festival.
Greek cuisine and hospitality will be the focal points as the festival will feature authentic recipes for traditional Greek dishes, delicious pastries and a variety of beverages, highlighted with a wine "Taverna," offering Greek wine and beer.
The traditional Greek menu will include Chicken, Lamb Chops, Greek French Fries, Gyros, Pastichio (Greek lasagna), Loucanico (Greek sausage), Spanakopita (spinach and feta pie), Dolmathes (stuffed grape leaves), Saganaki (Greek brandy-flamed cheese), Loukoumathes (Greek doughnut holes), Greek Salad, Calamari and more. There will also be a Greek coffeehouse set up by Portola Coffee Lab to serve Greek and American coffee drinks in a traditional Plaka setting. St. Paul's Philoptochos, the church's philanthropic group, will bake around the clock during the weeks leading up to the festival to prepare traditional Greek pastries, Baklava, and other exquisite pastries.

A family-friendly affair, the festival will offer free Greek dance lessons throughout the weekend, a variety of boutique shops, and feature a free Children's Play Zone. Event attendees can also enter an opportunity drawing for the chance to win one of five premiere prizes.
Service animals only; no pets allowed.
Open 5 p.m. to 10 p.m. on Friday, June 28; noon to 10 p.m. on Saturday, June 29; and noon to 9 p.m. on Sunday, June 30. Festival admission is just $3 per person, with free admission on Saturday, June 29 from noon – 5 p.m. for seniors 65 years and older. Children under the age of 10 are admitted free (with parents or an adult) throughout the three-day festival. Free festival parking will also be available, with complimentary shuttle buses transporting guests from public parking sites in Irvine.

For more information on the "A Taste of Greece" festival, visit irvinegreekfest.com.
4949 Alton Parkway, between Culver Drive and Jeffrey Road in Irvine.
---
The Latest from greer's oc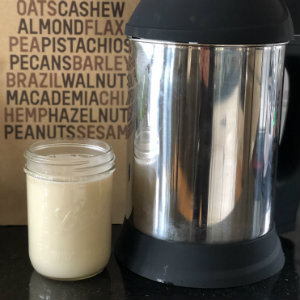 Homemade Coconut Milk in Seconds
Love coconut milk? Make your own in seconds with the Almond Cow.
You can use fresh coconut meat, shreds, flakes, or even toasted coconut in the Almond Cow to make homemade coconut milk. Coconut milk is a great source…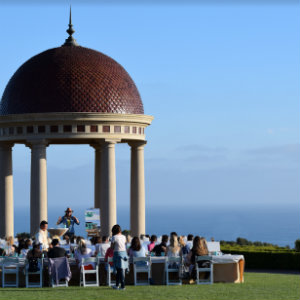 Painting & Prosecco at Pelican Hill
Channel your inner artist at Pelican Hill's "Painting & Prosecco" party on Tuesday, July 2 from 6–8 p.m. on the outdoor Event Lawn! With a glass of bubbly in one hand and a paintbrush in the other, soak…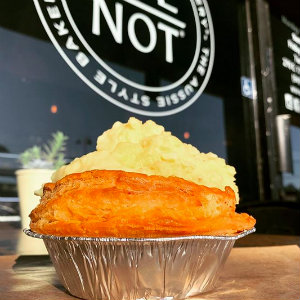 Saying Goodbye to Pie-Not
Pie-Not, the Aussie-style pie shop in Costa Mesa will sadly close on Sunday, June 30. Its Pacific City's LOT 579 food hall location in Huntington Beach already closed last week.
Its savory pies and pastries, as well as authentic…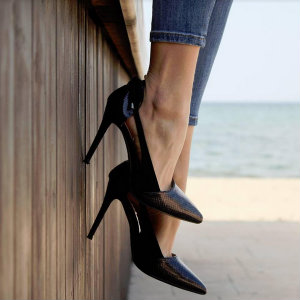 Champagne & High Heels
What woman doesn't want to wear high heels without pain, cramps or other discomfort? Find out how you can keep your feet supported and pain free, even while wearing your favorite heels, at Champagne & High Heels, a pop-up shop…