Beauty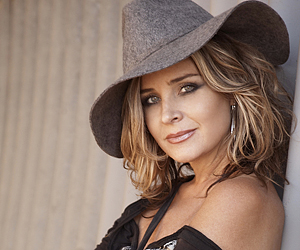 Lori Brystan, Beauty Editor
02.08.11
Lori Brystan is sole founder, photographer and a professional make-up artist and hairstylist for Brystan Studios. Ms. Brystan has spent twenty years behind the camera inspiring confidence in her female clientele. Lori Brystan's past as a former Elite model, film producer and author of two books on photography has continued to serve her well. As Producer of Show the Supper Club, Ms. Brystan's attention to detail: hair, make-up, costumes and choreography, amplifies the very beauty and talent of the women in the shows. As beauty editor for Greer's OC, Ms. Brystan states, "I'm all about playing with products and checking out the latest trends; high end or low end; it's all the same to me, but our own natural beauty should be our inspiration."
---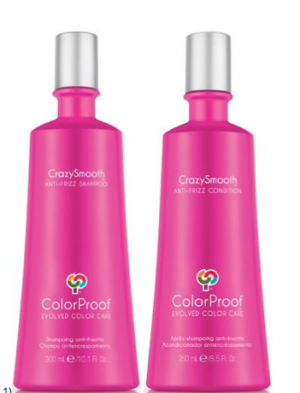 Lori Brystan's Fall Beauty Picks
10.14.13
1. ColorProof Crazy Smooth Anti-Frizz Shampoo and Conditioner
Breakthrough smoothing, de-frizzing technology, featuring a proprietary blend of exclusive oils including Camellia Oil from Japan and Abyssinian Oil from Africa, with seaweed and shea butter, instantly eliminates unruly frizz and infuses hair with extreme smoothness, shine and super healthy condition without weighing hair down. This 100% vegan formula gently cleanses, rinsing clean for long lasting, brilliant color without the use of harsh sulfates, salts or gluten.
"I have tried so many anti-frizz products, but this is by far the best. When I'm done blowdrying my hair it feels so smooth, unlike my normal frizzy mess. I can't live without this new miracle in a bottle."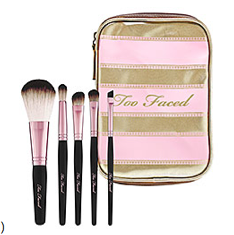 2. Too Faced Mini Brush Set
A set of five ravishing "teddy bear hair" brushes constructed of the finest synthetic materials available. All the glamour and glitz of fur without the heartache. Each brush was created using the luxurious synthetic hair, which Too Faced founder, Jerrod Blandino, helped develop called "teddy bear hair." This state-of-the-art fiber feels identical to the soft and silky smooth hair of real animals without the cruelty involved in making traditional "animal hair" brushes.
"The perfect travel brush set, or for the woman who wants to simplify her brush choices. This has all the brushes you need to create your daily makeup all in a cute little case at a very reasonable price of $65!"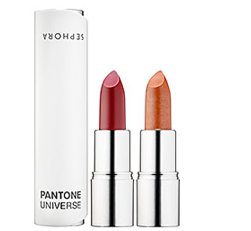 3. Sephora+Pantone Universe Ombre Dual Lipstick Fire and Earth
A coordinated double-ended lipstick inspired by the natural elements. This deluxe, double-ended lipstick features a coordinated duo of glossy and shimmery formulas. Each color, texture, and finish is inspired by one of the four elements to create a harmonious lip look. The matte-shimmery shade allows for a layer of velvety color with sparkly finish while the glossy shade adds brilliant shine to highlight lips. The creamy, velvety texture glides easily onto lips so you can blend or layer shades for a multidimensional look.
"Textured lips, as well as ombre lips, are big this fall. Textured meaning matte lips with blurred/softened edges; ombre, darker lipstick on the outer edges and a shade or two lighter inside. For example red and pink or borduex and plum."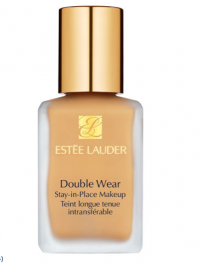 4. Estēe Lauder Double Wear Foundation
Fifteen-hour staying power for a flawless all day look. This makeup stays fresh and looks natural though heat and humidity. Won't come off on your white satin top, smear, or change colors. Now your morning look stays with you all day, so your days of worrying can be put behind you.
"Matte skin is back this fall. I personally have always liked matte foundation better. I strayed from this matte foundation for several years only to come back to it. I love how it covers my imperfection and lasts all day and if you don't want to powder, it doesn't need it."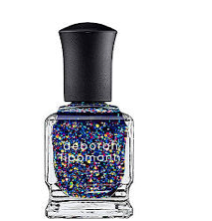 5. Deborah Lippmann Nail Polish in "Stronger"
Precision nail color infused with Biotin, Green Tea, and Aucoumea, Contains no tuluene, formaldehyde, or DBP.
"A trend on the runways are Glitter and Jewels on eyes, nails, and even ears!"
---