Beauty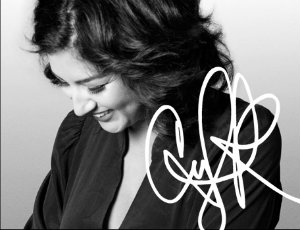 Her Favorite Things: MAC Senior Artist Cynthia Rivas
11.03.14
We're true-blue when it comes to M·A·C Cosmetics---it's simply our favorite makeup line. It's hard to pinpoint one reason why we favor MAC above all others, but part of the reason is that they change it up by introducing exciting limited edition fashion forward lines, the colors are unreal, the lipstick selection is insane, and it's a professional makeup artist brand. We were fortunate enough to meet MAC Senior Artist Cynthia Rivas at the Heirloom Mix launch event at South Coast Plaza.
She was in town to oversee the excitement of MAC's latest holiday collection that pays homage to the classic cameo, there's the bold berry lip, metallic shades, and iridescent and glitter that's perfect for the holidays. We love the refined black packaging collaged with silver sparkles. Rivas was happy to share here top five must-have MAC products that she can't live without.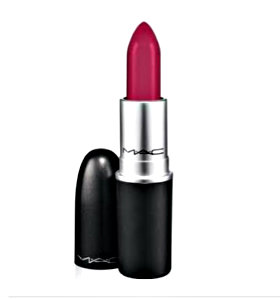 Ruby Woo lipstick. The top selling MAC Retro Matte lipstick features rich, saturated color with a one-of-a-kind matte finish. It's a MAC cult favorite formula. Rivas says this red looks great on all skin tones.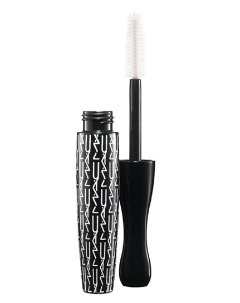 In Extreme Dimension Lash. Rivas is all about thick lashes, and she loves that this volumizing mascara makes lashes thicker by saturating the lashes from root to tip, extending the length and creating curl. If that's not enough, it also conditions lashes for softness and flexibility.
Matchmaster Foundation. Rivas favors this foundations since it allows the skin tone to shine through and it's perfect for daytime to nighttime. It offers customized shades in a flawless demi-matte finish with medium, buildable coverage and broad spectrum UVA/UVB SPF 15.
MAC Blot Films. As a backstage international makeup artist for MAC, Rivas finds these blot films ideal for removing oil from the skin, without removing or altering makeup. They too are perfect for all skin types and get rid of unwanted shine.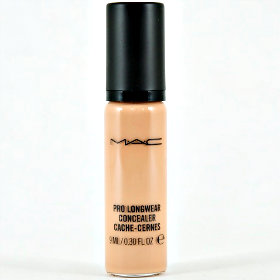 Pro Longwear Concealer. The trick is all in the concealer, and Rivas says this one can do its job for 10-12 hours! It has a matte finish and it provides medium to full coverage with a comfortable, lightweight finish.
---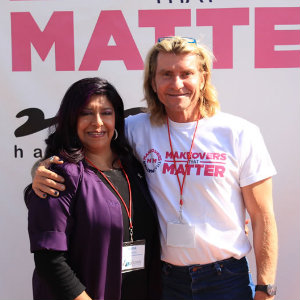 Makeovers That Matter
10.10.14
By Sue Facter
In the hair world, he's known as both a rock star and a saint. Michael John (MJ) Derricott's foundation, Makeovers That Matter works with both military vets and underprivileged woman (many from homeless shelters) to give them confidence and help them find employment. "Anybody can have a makeover. I want to make over someone who needs a job."
Although his salon sits in an oasis off Santa Monica Boulevard, he spends much of his time on Skid row as he helps the needy.
He arranged for Amanda (he does not use last names for personal anonymity) to receive a human hair wig by Steve Chung, Marketing Manager of His and Her Hair Goods on Wilshire in Los Angeles, so she can interview for a job in style. (I witnessed it.) Amanda left looking glam to catch her bus back to a shelter.
Because of personal addictions that the hair guru overcame, he decided to help others and started by volunteering weekly at Kettlelove, a company that provides housing for the Homeless. He thought, ok their hair looks great, now what? Out of that revelation came the foundation that provides not only hairstyling (the works), but makeup aps, interview clothes and tips, childcare services, nutrition services, acupuncture, yoga classes and even gynecological care.
A former employee of Umbertos, Nick Chavez, and B2V, MJ appears regularly on the Hallmark Channel's Home and Family. He'll be involved with a week's worth of programming catering to the military during Veteran's Day week with a variety of partners involved with his organization.
Raised in Utah as a Mormon, he is not the typical Hollywood hairdresser type, although he uses his flamboyancy to charm the hearts of his clients. He puts a smile on all of his client's faces as well as makes them feel and look beautiful.
"I understand women very well. I know that their hair is one of the most important things to them. If it gives them the confidence to better themselves, I'm in.
---