Beauty
Haute Summer Products at Beauty Collection
07.09.14
We just picked up some hot beauty products for summer skin, body and hair care at the Beauty Collection at Corona del Mar Plaza. Here are our top five favorites and why.
Coola
Coola makes some of the best sunscreens we've ever tried, with plenty of sun protection from zinc oxide and titanium dioxide, and get this, the unscented options are actually scent free! For summer travel, we prefer the TSA Approved 1.7 oz. size options. We are loving the mineral matte SPF 30 sunscreen (a natural BB cream) that offers broad-spectrum UVA/UVB protection. It's lightly tinted, and with ingredients such as organic Rose Hip Oil, Vitamin C; organic Evening Primrose, Organic Shea Butter, and Plankton Extract, your skin will feel moisturized and rejuvenated.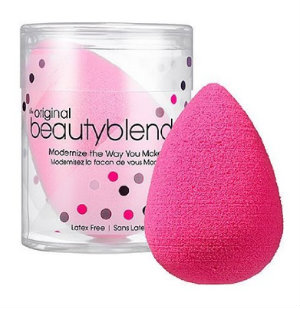 Beautyblender
Want to apply your makeup like a pro? We just discovered the Beautyblender, a makeup sponge applicator like no other. A celebrity makeup artist who perfected the application process to give your skin a professional and flawless finish created the Beautyblender. The patent-pending elliptical shape allows you to access hard-to-reach areas simply while leaving your makeup nearly undetectable. Just dampen the Beautyblender when applying wet/dry makeup, and gently wash it after each use.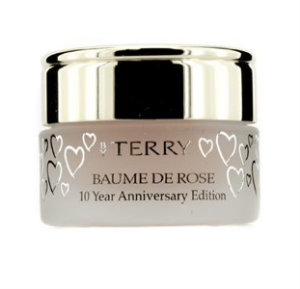 Baume de Rose, By Terry
The cult classic beauty product that's just a little concentrated nourishing balm for you lips is already celebrating its 10 year anniversary. Baume de Rose is a fave beauty product of French models and actresses for good reason. It gently soothes chapped lips with a blend of pure rose wax, Shea butter and other precious ingredients like bio-ceramides. And, it's multi faceted, doubling as a luxe nail treatment for dry cuticles. A little goes a long way, simply smooth on a thin coat of Baume de Rose on your lips, or on top of lipstick, and with what's left on your fingers can be applies to your cuticles to keep them moisturized.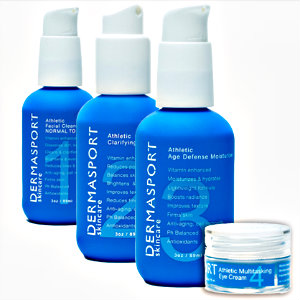 Dermasuri
Your skin needs all the TLC you can give it during the summer months, and to the rescue is the Dermasuri, a deep exfoliating mitt. It is ideal for sloughing off dead skin to help even skin tone and prevent dullness. It's easy to use, just get into the shower, bath, or steam room for five minutes and then exfoliate with the wet body scrub mitt using vigorous strokes---the more pressure used, the better the results. It's designed to rejuvenate skin, stimulate collagen, and smooth your skin surface. It's recommended to use the Dermasuri every 2-4 weeks, and replace it every six months.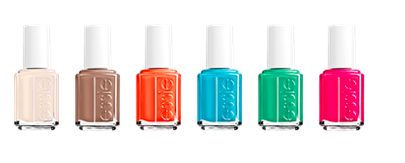 Essie's Haute in the Heat summer 2014 collection
Essie creates seasonal nail polish shades inspired by women with instinctive style. The current six irresistible shades, Urban Jungle, Fierce, No Fear, Rearrrange, Strut Your Stuff, Ruffles and Feathers and Haute in the Heat amplify summer's mood with bright, sexy color. This varied palette gives you fashionable options perfect for a chic summer in the sun, shade, and heat.
Beauty Collection is at Corona del Mar Plaza at 932 Avocado Ave. in Newport Beach.
949.717.6554.
---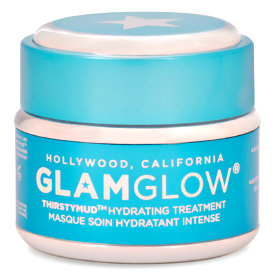 Lori Brystan's Summer Beauty Picks
06.09.14
1) GLAMGLOW Thirstymud Hydrating Treatment, 50 Gram
Thirstymud uses the newest, most advanced and extreme hydration active technologies, providing deep instant extreme hydration for long, medium and short term results. THIRSThydrates, moisturizes, restores, replenishes and calms the skin. Designed for Men & Women of All Ages, All Skin Types & Even After Shaving. New Super Technologies Dewdration™, HydraPack™, GreenEnergy™ & TEAOXI® will leave you with Hydrated Heart Pounding Glowing Skin. "Who doesn't want plumped glowing skin? Great as a weekly mask or night moisture boost"
Purchase at planetbeauty.com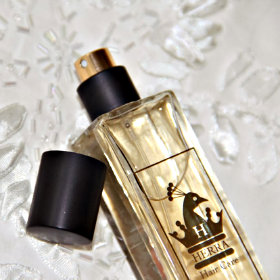 A British brand, Herra Hair Care was launched by Creative Director James Davis of Clay Hair Salon, London, who wanted to create a luxury hair perfume for women. Extensive research and trichology development with formula and physical protection properties. "Great for a quick way to make hair smell fresh. I like use before bed."
Purchase at viabeauteusa.com
3.) Essie Nail Polish in Cobalt Aqua.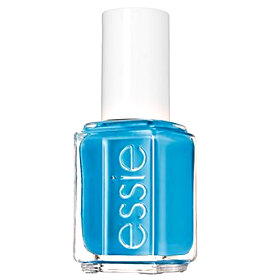 You can kick up the color and take a walk on the wild side with this compelling cobalt aqua from Essie. "Strut your stuff. This pretty bright blue polish reminds me of summer. Have fun with a change up on your nails."
Purchase at planetbeauty.com
4) Smashbox 'Full Exposure' Eye Palette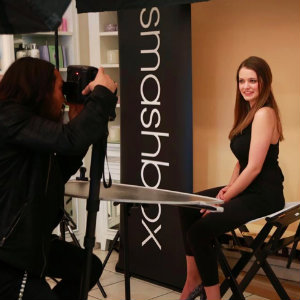 A set of universally awesome neutrals that includes how-to's for six different eye shapes. This versatile palette includes 14 must-have neutral shades from nudes to blacks in long-wearing shimmers and velvety smooth mattes. On set, they've seen every skin tone and eye shape. "Love this palette of matte neutrals and shimmers. The brush is high quality and comes with the palette. A great value!"
Purchase at planetbeauty.com
5. ) Maybelline's Baby Lips Electro Lip Balm in Pink Shock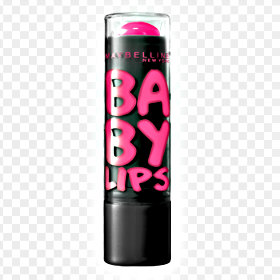 8 Hour Hydration with a neon kick. "Sheer yummy smelling Lip Balm. Makes you feel like a kid again. I love the Hot Pink for Summer."
Purchase at www.cvs.com
---