Beauty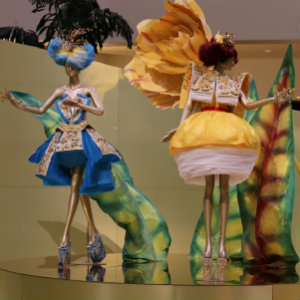 M∙A∙C Cosmetics Celebrates the M∙A∙C Guo Pei Collection
10.01.15
Fashionistas and makeup enthusiasts can't miss China's most revered haute couturier Guo Pei's one-of-a-kind exhibit at South Coast Plaza's Jewel Court now through Oct. 4, featuring four exclusively designed bespoke haute couture gowns in celebration of the M∙A∙C Cosmetics and Guo Pei collaboration.
M∙A∙C Cosmetics partnered with Guo Pei to create a limited-edition collection inspired by her breathtaking gowns. This will be the only U.S. exhibition and will be the first time these gowns have been seen by the public.
The limited edition M∙A∙C Guo Pei collection is on sale now only at M∙A∙C Pro South Coast Plaza. Inspired by Guo Pei's "garden of the soul," the collection brings her legendary elegance to an inspired collection of hues, merging vibrant jewel tones with lush neutrals, punctuated by deep graphite.
---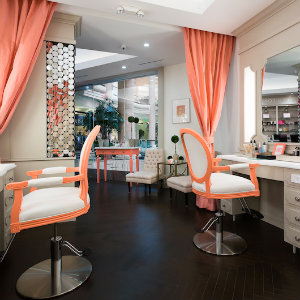 Blush Talks with Mai Couture
09.30.15
Mai Couture, innovators of on-the-go makeup line with chic pigmented papers that gives you a natural and flawless complexion invites you to an evening of beauty on Tuesday, Oct. 6 from 6 to 8 p.m. dubbed Blush Talks at Blushington at Fashion Island in Newport Beach.
You can enjoy complimentary makeup applications and Champagne at Blushington, a makeup and beauty lounge. Blushington offers makeup applications, tinting, waxing and lash extensions.
RSVP to RSVP@blushington.com.
Blushington is at Atrium Court at Fashion Island in Newport Beach. 949.640.8800.
---