Beauty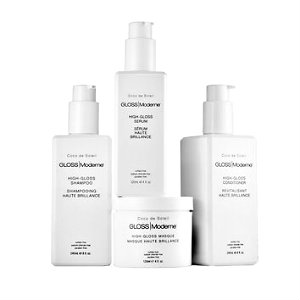 The Clean Luxury of GLOSS Moderne
11.16.15
Who doesn't want their hair to be shiny and luxurious? We just discovered Newport Beach based Gloss Moderne, a luxury line of haircare products that's available at Neiman Marcus, Sephora, Nordstrom and Gary's at Fashion Island---and it can transform your hair. Gloss Moderne is an award-winning collection of four highly effective products: high-gloss shampoo, high-gloss conditioner, high-gloss serum, and a high-gloss masque.
We're not the only fans, it was named in Indie's Beauty "It" List, and Rachel Zoe listed it as a favorite in her "Living in Style" book.
Gloss Moderne is 100% sulfate-free and paraben-free, plus it does not contain sodium chloride or gluten. It's also hypoallergenic and cruelty-free and was developed by top chemists and experts in the beauty industry.
Gloss Moderne boasts a coco de soleil fragrance created by a premiere fragrance house, but the best part about the line is the way your hair looks after you use it. It's designed to cleanse, nourish and preserve hair color and extends keratin treatments. And, it's perfect for all hair types.
Gloss gives back via a partnership with 1% for the Planet as well as with Conservation International.
You can purchase Gloss Moderne online, or find it at Neiman Marcus, Sephora, Nordstrom and Gary's at Fashion Island.
---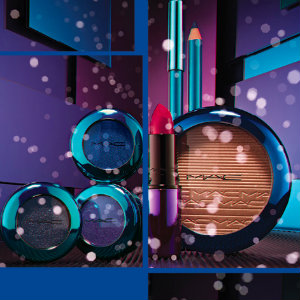 M∙A∙C Magic of the Night launch at SCP
10.29.15
Makeup enthusiasts (like us) need to get over to South Coast Plaza today through Sunday, Nov. 1 to celebrate the launch of the M∙A∙C Magic of the Night holiday collection.
The weekend-long event at South Coast Plaza's Jewel Court will feature a dazzling city-scape with musicians playing the blues and a live DJ on the rooftop, surrounded by makeup stations where M·A·C Artists will be available for applications from noon to 9 p.m.
The M·A·C Magic of the Night collection features eyes done up in deep smoky hues, and lips in reddish purple, deep burgundy, bright fuschia and muted rosey tinted pink tones. The collection will be available in-store through December 17 and at maccosmetics.
South Coast Plaza is at 3333 Bristol St. in Costa Mesa.
---