Beauty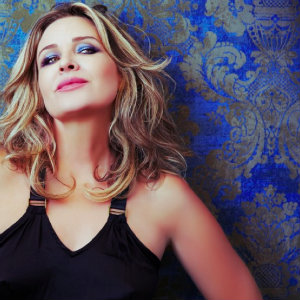 About Lori Brystan
03.21.14
During a successful career as an Elite model, Lori Brystan became inspired by the world of beauty, make-up and photography and its ability to create emotions through images. Lori draws on her passion for the art of light and film to uncover the hidden magic of her subjects.
Lori launched Brystan Studios in 1987 and over these past 27 years has earned a reputation as one of the preeminent photographers in Southern California. She has the instinctive ability to capture the feeling behind the image, the essence of the person, and the spirit of their soul through her photography.
Lori's work expresses individualism, depth and most importantly inner beauty. The photographs become unfolding stories captured forever. Her sense of style beauty and fashion earned her recognition as one of Orange County's most influential personalities. Lori has two published books and is the creator of Show The Supper Club, an event entertainment company.
---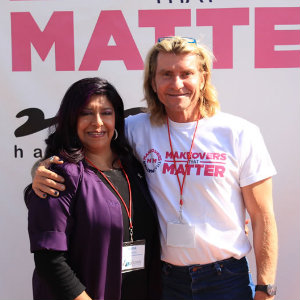 Makeovers That Matter
10.10.14
By Sue Facter
In the hair world, he's known as both a rock star and a saint. Michael John (MJ) Derricott's foundation, Makeovers That Matter works with both military vets and underprivileged woman (many from homeless shelters) to give them confidence and help them find employment. "Anybody can have a makeover. I want to make over someone who needs a job."
Although his salon sits in an oasis off Santa Monica Boulevard, he spends much of his time on Skid row as he helps the needy.
He arranged for Amanda (he does not use last names for personal anonymity) to receive a human hair wig by Steve Chung, Marketing Manager of His and Her Hair Goods on Wilshire in Los Angeles, so she can interview for a job in style. (I witnessed it.) Amanda left looking glam to catch her bus back to a shelter.
Because of personal addictions that the hair guru overcame, he decided to help others and started by volunteering weekly at Kettlelove, a company that provides housing for the Homeless. He thought, ok their hair looks great, now what? Out of that revelation came the foundation that provides not only hairstyling (the works), but makeup aps, interview clothes and tips, childcare services, nutrition services, acupuncture, yoga classes and even gynecological care.
A former employee of Umbertos, Nick Chavez, and B2V, MJ appears regularly on the Hallmark Channel's Home and Family. He'll be involved with a week's worth of programming catering to the military during Veteran's Day week with a variety of partners involved with his organization.
Raised in Utah as a Mormon, he is not the typical Hollywood hairdresser type, although he uses his flamboyancy to charm the hearts of his clients. He puts a smile on all of his client's faces as well as makes them feel and look beautiful.
"I understand women very well. I know that their hair is one of the most important things to them. If it gives them the confidence to better themselves, I'm in.
---