Greer's Blog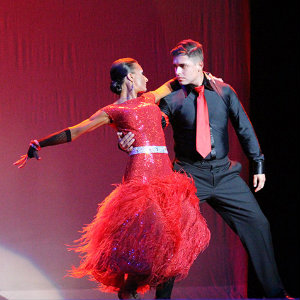 03.16.18
The 10th Annual Dancing for Tomorrow's Stars Gala will be celebrated on Saturday, March 17 at the City National Grove of Anaheim. It begins with a cocktail reception at 6 p.m., and features dinner along with a dancing competition, which pairs community leaders with professional ballroom dancers in a format similar to the popular ABC television production "Dancing with the Stars," followed by open dancing. The event raises fund for the Assistance League of Newport-Mesa.
The 2018 dancers include Brianna Baker; Jonathon Curci at First Team Real Estate, Christie's International; Kelly Emmes; Thad Foret at The Winery Restaurant;
 John Long;Anne Manassero at Manassero Farm's.
You can vote for your favorite dancer, too at alnmevents.org/voting-cart.
Celebrating over 75 years of philanthropic services to the children in the community, the Assistance League of Newport-Mesa is a self-funded, member volunteer, non-profit organization. Proceeds from all fundraising efforts are distributed through community philanthropic programs and are staffed by member volunteers.
Ticket price is $250 per person and includes dinner. Purchase tickets online at alnmevents.org, or 949.645.6929.
The City National Grove of Anaheim is at 2200 East Katella Avenue in Anaheim.
---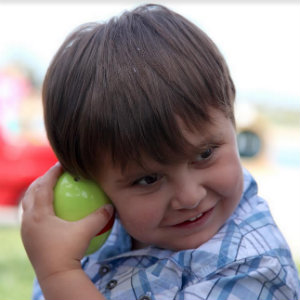 03.16.18
Newport Dunes Waterfront Resort welcomes the Blind Children's Learning Center students for an Easter celebration to remember on Friday, March 30 from 10:30 a.m. to 12 p.m.
The Santa Ana based organization and seventy of its students, ages one to eight years old, will kick off the holiday weekend with a sensory Easter egg hunt featuring hundreds of special beeping eggs donated by OC Sheriff's Department.
The plastic eggs, used as training devices for the OC Sheriff's Department Hazardous Devices Section, will be carefully placed on the sand and in the grass throughout Newport Dunes' expansive waterfront property. The beeping Easter eggs provide an innovative solution to help visually impaired children take part in a favorite Easter tradition.
Following the Easter egg hunt, each student will be given an Easter basket filled with candy and toys donated by AT&T Pioneers volunteer network who, along with the OC Sheriff's Department, will be onsite during the event. In addition to participating in a number of tactile holiday activities, the kids will have the opportunity to visit and take photos with the Easter bunny himself. A beachfront picnic lunch for the children, staff and volunteers will be provided by Back Bay Bistro.
Newport Dunes Waterfront Resort is at 1131 Back Bay Drive in Newport Beach.
---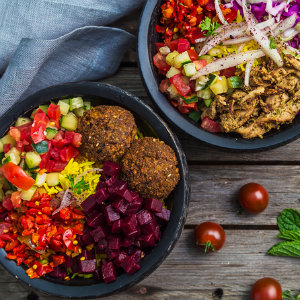 03.15.18
Bay Area-based SAJJ Mediterranean, the popular and fast-growing Middle Eastern eatery known for its highly customizable bowls, pita sandwiches, and wraps, is celebrating the grand opening of its first Southern California location, now open in Rancho Santa Margarita. The festivities will take place today through Sunday, March 18.
SAJJ is offering two ways to win great prizes, one in-store and one on social media. Guests can drop their business card at the newest location for a chance to win a catered party for ten people, and those who post a photo on Instagram of their meal with the hashtag #ILOVESAJJ and caption what they love about the Mediterranean eatery will be entered to win a $100 SAJJ gift card. Additionally, SAJJ will be donating 10% of the weekend's sales to local schools in Rancho Santa Margarita.
Since first opening doors in the Bay Area in 2012, SAJJ has made a name for itself for offering a traditional Mediterranean menu that is fully customizable to fit the preferences of each guest. Their high-quality cuisine begins with locally-sourced produce and antibiotic- and hormone-free Halal meats to create fresh, healthy, and sustainable menu offerings. Options include chicken or steak shawarma, pomegranate chicken, falafel, or shawafel (shawarma and falafel combined) served in a choice of pita bread, sajj wrap, salad, or turmeric rice bowl. Guests can further customize their meal with unlimited toppings and sauces, including hummus, cilantro mint chutney, tahini, tzatziki, peri peri and more.
SAJJ RSM also offers catering services, online ordering, and customer loyalty rewards through the SAJJ Street Eats app. For the full catering menu and terms, and for more information about SAJJ, visit SAJJStreetEats.com.
Open daily from 11 a.m. to 9 p.m.
22245 El Paseo in Rancho Santa Margarita.
---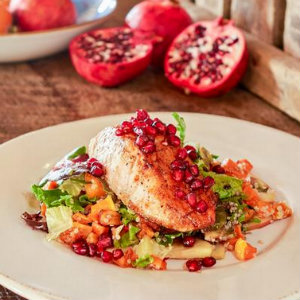 03.14.18
Farmhouse owner and executive Chef Rich Mead will host an evening of unforgettable food and great company on Monday, March 19 from 6-9 p.m. Taking place during Roger's Gardens' annual Spring Celebration and benefitting The Ecology Center, the Local Artisan Dinner will feature an exclusive, multicourse menu and beverage pairing highlighting the season's freshest flavors.
Meet the real stars of the evening, the local food and drink artisans who made the special dinner possible. In attendance will be Evan Marks of The Ecology Center, Alex Weiser of Weiser Family Farms, Sherry Mandrell of the Tehachapi Grain Project, Peter Schaner of Schaner Family Farms, Meredith Bell of Autonomy Farms, Brian and Robin Christenson of Blinking Owl Distillery, Sara Lezama and Kyle Titterud of Rye Goods Co., Meredith Bell of Autonomy Farms, Paddie Glennon of Superior Seafood, local fisherman, Scott Brenneman and many other notables in the SoCal culinary circle.
The evening will begin with signature cocktails, beer by Docent Brewing, wine and hors-d'oeuvres. A coursed dinner will highlight the freshest local fruits and vegetables from Weiser Family Farms and Schaner Family Farms, fresh cod from Superior Seafood, pastured chicken from Autonomy Farms as well as grains from the Tehachapi Heritage Grain Project. Farmhouse's pastry chef will prepare a seasonal dessert; cocktails, beers, and wines will be served.
Cost is $150 per person, tax and gratuity included.
Space is limited. To purchase tickets, please visit farmhouserg.com/spring-celebration-farmhouse-local-artisan-dinner/
For more information, call 949.640.1415.
Farmhouse at Roger's Gardens at 2301 San Joaquin Hills Road in Corona del Mar.
---
More Greer