Greer's Blog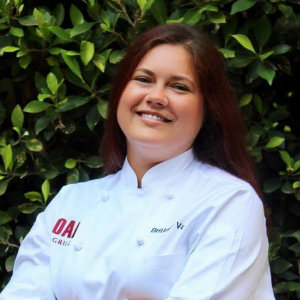 09.19.18
Huntington Beach native Brittany Valles has been named executive chef at Oak Grill and Aqua Lounge – two unique dining and lounge venues at the Fashion Island Hotel in Newport Beach.
At Oak Grill, Valles will oversee the seasonal menus served at breakfast, lunch, and dinner, including menus for holidays and special events. At Aqua Lounge, she is responsible for creating the shareable bites menu enjoyed at this chic and vibrant after-work and night-time gathering spot also known for its outstanding crafted cocktails, wines, and beers.
When it comes to contemporary cooking, Valles says she likes to use local, seasonal products and, whenever possible, utilize the whole plant or animal for her dishes. Her favorite three ingredients are beets, cabbage and peas, and she looks forward to using these and other California ingredients straight from the farm or ocean to deliver bright, bold flavors to the dishes at Oak Grill and Aqua Lounge.
For the last seven years in West Hollywood, Valles served as chef de cuisine at now-closed ink.well by Michael Voltaggio, the sixth season winner of Bravo's Top Chef. Voltaggio is Valles cooking and personal mentor, along with her early teacher Chef Cole Dickenson, who recognized her potential when she worked with him at Wolfgang Puck Catering at the beginning of her culinary career. She also was chef de partie for one year at former Lugatti's Italian Grill in Huntington Beach.
Valles gained a prestigious nomination for Star Chefs' Rising Star Chef in 2017 and was the "Sandwich Queen" in an episode on munchies on Chef's Night Out, along with Chef Michael Voltaggio. She earned an Associate of Arts degree from Le Cordon Bleu College of Culinary Arts in Los Angeles, Pasadena campus in 2010.
Oak Grill and Aqua Lounge are located across the street from Fashion Island inside Fashion Island Hotel Newport Beach and are easily accessible through a pedestrian entrance along Newport Center Drive, along with complimentary valet available at the hotel entrance.
Reservations for Oak Grill can be made by calling 949.760.4920 or visiting oakgrillnb.com and for Aqua Lounge by calling 949.760.4342 or visiting aqualoungenb.com.
---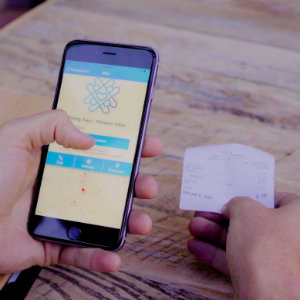 09.19.18
When Donna Janes pays her dry cleaning bill, she triggers a donation to her grandson's school simply by taking a quick photo of her paid receipt. Ditto the local Costa Mesa pizza place. How does she do it?
"It's a no-brainer," said Janes, a Newport Beach grandmother of 18.
Janes uses the Communities for Cause App on her phone to automatically make a portion of her everyday transactions go directly to the non-profit cause of her choice.
How does it work? It's as simple as opening the CFC App on her phone and finding a registered merchant in her area. Her purchase the donation by the merchant, Bayside Cleaners, of a percentage of her purchase to Ensign Intermediate School. Bayside keeps a valued customer and attracts new business as word of its philanthropic mission spreads. Janes gets personal satisfaction out of helping the school, which reaps the benefits of much-needed dollars. On the CFC App, which shows all businesses in her area, Janes is also able to vote for ones that she would like to see participate in the program.
This focus on the daily habits and desires of the supporters or CFC App users, combined with the causes they care about the most, allows the intersection with local businesses, the actual donors, who want to participate in the heartbeat of their communities and also expand their customer base, said Robert Davis, CEO of the year-old Communities for Cause. "All the participations enjoy the opportunity of working together for a greater good." With the tap of a finger the CFC App is a vehicle for whole communities to join forces in helping non-profits as diverse as PTAs, school soccer teams and dance and music programs to national organizations as diverse as Habitat for Humanity, Boys and Girls Clubs and the American Red Cross, he added.
The CFC App, based in Tustin, is poised to launch nationwide next year to 3.8 million US retailers, 1.2 million schools and other non-profits and the tens of millions of people who support them both.
---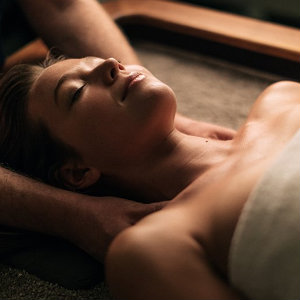 09.18.18
In honor World Wellness Weekend, September 22-23, at Glen Ivy Hot Springs, you can discover wellness through the transformative power of sound, mindfulness in movement and healing power of mineral water. Enjoy a series of additional services and amenities including chair massages in the secluded Secret Garden, and sunset yoga on the activities deck in the evening. Enjoy complimentary fresh pressed juice samples from The Chill Zone to start the day.
Other plans include healing through sound and innovative exercise activities to leave guests feeling renewed and invigorated.
General Admission is $70.
Glen Ivy Hot Springs is at 25000 Glen Ivy Road in Corona.
---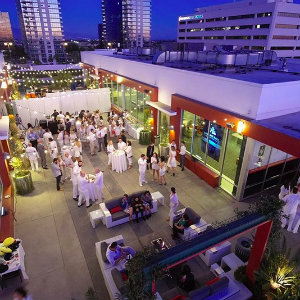 09.18.18
The White Party will be celebrated at the Noguchi Garden in Costa Mesa on Thursday, Sept. 20 at 6:30 p.m. It's one of the premier fundraising events produced by supporters of the Building Block Foundation Fund, an organization championed heavily by the commercial real estate industry.
Celebrate and network with friends, colleagues and commercial real estate-related professionals as they recognize the collective work of Building Block supporters and community partners. Featuring a fashion show, sushi bar and champagne, the event will raise funds to support at-risk youth in Orange County. Wear attire, and cheer on friends and colleagues as they walk the runway and make an impact in the lives of Orange County youth.
There were more than 45,000 suspected child abuse, neglect or abandonment reports in Orange County last year. Building Block's collective sponsors, donors, and volunteers have raised more than $2.7 million to support programs that directly impact the lives of disadvantaged youth locally.
For tickets, visit buildingblockfoundationfund.org.
Noguchi Garden is at 611 Anton Blvd. in Costa Mesa.
---
More Greer