Greer's Blog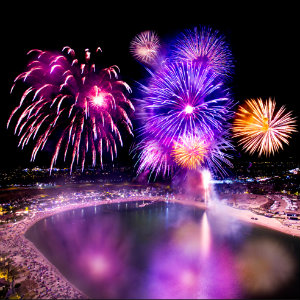 06.30.16
Looking for some great places to view fireworks on the Fourth of July. Here are some top picks.
Disneyland Park
After spending the day with Mickey and friends, enjoy one of the most spectacular Fourth of July fireworks displays Orange County has to offer. A Fourth of July 'Concert in the Sky' combines patriotic music with bursts of red, white and blue to celebrate the land of the free and home of the brave, starting at 9:30 p.m.
1313 Disneyland Drive in Anaheim. 714.781.7277.

Anaheim Hills 4th of July Celebration
Be a part of the full day festivities on Monday, July 4th at the Anaheim Hills Celebration. The Anaheim Hills Celebration will host a variety of events for the whole family including: a 5K/10K run at 7 a.m. at Canyon High School, a pancake breakfast, a holiday parade at Peralta Park, and much more. You will also have the chance to catch some live music from 5 p.m. until the fireworks begin at 9 p.m.
220 S. Imperial Hwy in Anaheim. 714.765.5233.

Knott's Berry Farm 4th of July Fireworks
Spend the day with Snoopy and friends as you enjoy live entertainment during the day and top it off with a fireworks spectacular at night. Leading up to the firework finale, the Mountain Fife and Drum Corps will be marching through select areas of the Park at 2:30 p.m. and 5:15 p.m. with their patriotic music taking you all the way back to 1776. The Salute to America Fireworks Show will light up the night sky at 10 p.m.
8039 Beach Blvd. in Buena Park. 714.220.5200.

4th of July Celebration & Fireworks
Voted by readers of the OC Register as one of the best places to celebrate the 4th of July, Huntington Beach offers more than just a spectacular firework show. Each year Huntington Beach puts together the longest parade west of the Mississippi River, a multi-day festival, and a firework show off of the pier with a view that's near impossible to beat. The celebration also includes a 5K run/walk and a pancake breakfast on the morning of July 4th.
103 Pacific Coast Highway in Huntington Beach. 714.536.5431.

Star-Spangled Groovy Fest
Newport Beach offers a range of entertaining activities and events to celebrate the Fourth of July including: an incredible fireworks display at Newport Dunes Waterfront Resort & Marina – a two-day festival with live music featuring Tom Solis Band, Mirage (a Fleetwood Mac tribute band), local artisans, merchants and a family fun zone. Those in attendance will find plenty of great food options from local food trucks scattered throughout the event.
1131 Back Bay D rive in Newport Beach. 949.729.3863.

Independence Day Celebration
Santa Ana will once again host their 4th of July celebration beginning at 4:00 p.m. at Centennial Park. This event will not only have plenty of family-friendly fun like face painting and a "Kid Zone Play Area," but will also pay tribute to our Armed Forces to recognize the true importance of Independence Day. The firework show will begin at 9:00 p.m. sharp but make sure to arrive early to stake out your spot. Attendees are encouraged to bring their own lawn chairs and blankets to be as comfortable as possible during the show.
Centennial Park is at 3000 W. Edinger Ave. in Santa Ana. 714.571.4254.



---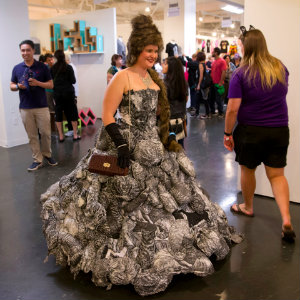 06.30.16
By Asma Mohammed
The second annual CatConLA took place at The Reef in downtown Los Angeles this past weekend: June 25 and 26. There was over 150 vendors present flaunting their one-of-a-kind cat-themed merchandise. The booths varied from well-known vendors such as Petco and Purina to smaller, indie vendors like the Stay Home Club selling both merchandise for cats and cat-themed merchandise for their owners.
Booths sponsored by large online names such as Cats of Instagram, Meowingtons, and Buzzfeed also made an appearance. Celebrity cats also attended the event and were present for meet and greet events for those who purchased tickets, this year's celebrity cats were Pudge, Lil Bub, Coffee Cat and his sister Nala. The original Catwoman, Julie Newmar, also hosted a meet and greet event signing books and photos.
Cats were not permitted into the event; however, Funny or Die's spokesperson for the event, Lucious the Cat, made an appearance in full costume. The event takes place every year in Los Angeles, California and grows each year in size and attendance, and always features adoptable cats, this year 97 cats found a home thanks to CatConLA!
Tickets were only $25 and the amount of free cat food and toys given out at the event make it a great bargain and a wonderful experience for cat lovers of all ages!
---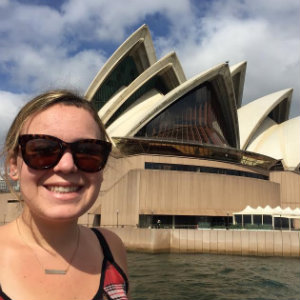 06.28.16
For the first time, we have a Greer's Girl who is still in high school. Madison Wiesner will be reporting on stores, restaurants, even book reviews from a high school student's perspective. We are excited to have her.
"I'm Madison Wiesner, a senior at Newport Harbor High School. I'm a fan of all things food, movies, and books. I hope one day to be able to work in publishing and help others love to read as much as I do. In my free time, I love baking, reading, listening to music, and watching movies," Madison said.
"Music, movies, and books basically give me sustenance. I try to go see all of my favorite bands play when they come to Irvine and LA, which luckily is supported by my parents. I like to go with my family and friends to the movies when I get the chance, too. And reading has been my passion for as long as I can remember, creating a getaway for me from life. I'm really excited to start working with Greer and I hope that I can help others discover new and interesting places."
---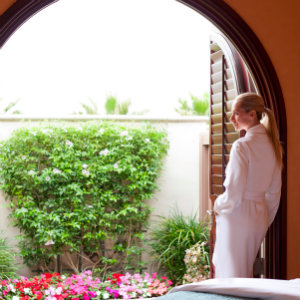 06.28.16
The luxurious and private Pacific Waters Spa at the Hyatt Regency Huntington Beach Resort & Spa Pacific Waters Spa is the perfect summer escape for rejuvenating massages, skin therapies, body wraps and scrubs and moisturizing facials using organic elements extracted directly from the earth and sea. When you book a treatment, you'll gain access to the 20,000 square foot spa and fitness center, saltwater whirlpools, steam rooms, dry saunas and relaxation rooms and patio. It's currently offering a Hydrafacial special through the summer, as well as a new Fire and Ice Facial Treatment.
The Hydrafacial -- is much more than a facial, this resurfacing procedure, simply put, is water-based vacuum that painlessly extracts impurities from your skin while adding a nutrient rich serum at the same time. You will see instant results and is immediately effective and includes everything you love about a standard facial, including a stimulating scalp massage. Cost is $185 for 50 minutes.
The Fire and Ice Facial Treatment is Pacific Waters Spa's latest facial treatment that alternates between warm and cool sensations for immediate radiance. An instant cooling mask treatment detoxifies and minimizes the appearance of pores and offers immediate firming and nourishment. A potent peel blend erases fine line, wrinkles, blemishes, and rough textured skin. Advanced peptides offers advanced exfoliation and fresher, younger, and smoother skin. After just one treatment, pores are visibly reduced, skin is instantly firmer, smoother, brighter, and youthful. Cost is $140 for 50 minutes.
Hyatt Regency Huntington Beach Resort and Spa is at 21500 Pacific Coast Highway in Huntington Beach. 714.845.4772.
---
More Greer