Greer's Blog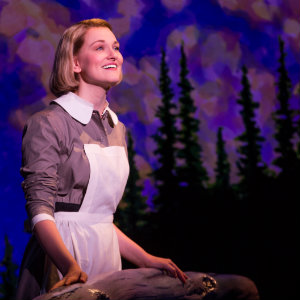 07.25.16
An all-new production of "The Sound of Music" is underway now at Segerstrom Center for the Arts through Sunday, July 31. Directed by three-time Tony Award winner Jack O'Brien, the lavish new production is making its premiere at Segerstrom Center as part of a North American tour.
The beloved musical story of Maria and the von Trapp family is thrilling theatergoers with its Tony,- Grammy- and Academy Award-winning Best Score, including "My Favorite Things," "Do-Re-Mi," "Climb Ev'ry Mountain," "Edelweiss" and the title song.
According to director Jack O'Brien, "The Sound of Music" has been in our ears for decades, as it deserves to be. But it might be time to look once more, and more closely, at this remarkable work which, I feel, begins to reveal itself as deeper, richer, and more powerful than ever. It's no longer 'your mother's' familiar "Sound of Music." We are tearing off the varnish of the past from one of the great glories of our theatergoing experience and making it fresh! This is an opportunity we've all longed to create!"
Tickets for "The Sound of Music" start at $29 and may be purchased online at SCFTA.org, the Box Office at 600 Town Center Drive in Costa Mesa or by calling 714.556.2787.
---
07.25.16
By Asma Mohammed
Want to live out your dream of becoming a model? Blink Inc. studios makes your dream a reality. The studio recently opened at Fashion Island in Newport Beach right by Barnes & Noble and they are ready to book your shoot! Blink Inc. offers fun and creative photographers who will make you look and feel like a natural without the stiffness of a traditional mall portrait studio.
They offer 12 different themes for photoshoot ideas including family, graduation, and professional profiles. Shoots can be booked online or from your smartphone. A ten minute photoshoot is just $25 and can result in over 80 photos with multiple outfit variations or looks. The photos are automatically uploaded onto your personalized account while you're taking them so you can view or print them immediately after they've been taken and there's no wait time to access your account.
You can purchase your photos through your account at only $10 each, making it a fun and affordable experience!
Blink Inc. is at 401 Newport Center Drive in Newport Beach. 949.706.0903.
---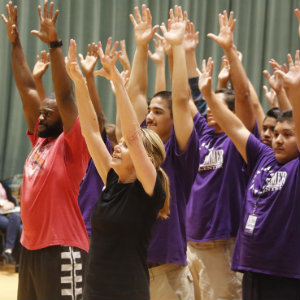 07.25.16
Segerstrom Center for the Arts just kicked off the 25th anniversary of its Summer at the Center (SATC), program for high- risk and underserved teens through July 29. The program offers high school-age teens facing personal challenges a safe environment in which to grow, trust and develop self-esteem and positive goals. SATC professional teaching artists use elements of musical theater to engage participants in fun, creative and productive lessons and exercises. Following their hard work during the two-week program, the students will perform a Broadway revue-style show in Samueli Theater on Saturday, July 30 at 4 p.m. and 7:30 p.m.
The performances are free and open to the public; no reservations are required. Seating is on a first-come, first-served basis. More information is available here.
Summer at the Center students come from homes and lives that include substance, mental and physical abuse, abandonment, social problems, gang affiliation and learning disabilities. SATC is a rigorous and disciplined experience that helps them to build critically important life skills. Their tools are collaborative and interactive lessons in singing, dancing and acting. Guest speakers, such as musicians, actors, directors and program alumni, reinforce what the students are learning in their daily sessions.
Following SATC, participants will return to Segerstrom Center to attend a performance of Beautiful – The Carole King Musical as part of a special reunion. For many of the students, it will be their first experience seeing a live Broadway show.
600 Town Center Drive in Costa Mesa. 714.556.2121.
---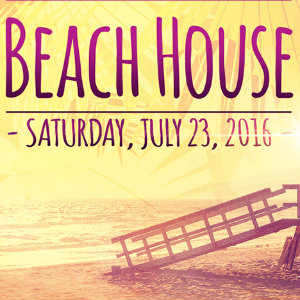 07.22.16
On opening day of the US Open of Surfing in Huntington Beach on Saturday, July 23, fans of electronic dance music can attend The Beach House, a music event from the creators of Wet Electric and Sundown Music Festival. The show performed on the beach features Cut Snake, LO'99, DJ Chris Garcia, BUNT., Dean Mason and more.
Headliner LO'99 is an up and coming Australian House/Future Bass/Tech DJ currently on his first tour of the United States. Over the past few weeks he's played in LA, San Francisco, San Diego, Washington DC, Chicago, and NYC, and this show on Saturday will be the last one on his tour.
Beach House is from noon to 9 p.m. Must be 21 and over. Tickets and more information can be found, here.


---
More Greer