Greer's Blog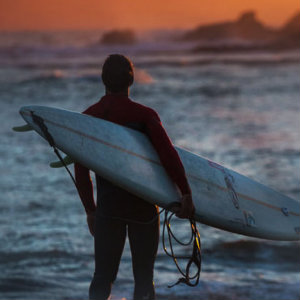 07.28.15
Don't miss your chance to meet Mavericks champion and record-breaking stand-up paddle boarder, Chris Bertish on Friday, July 31 from 6:30 to 8:30 pm. at i'MPOSSIBLE Session at Huntington Beach Art Center in Huntington Beach.
Chris Bertish is a world-renowned big wave surfer, waterman, filmmaker, author and motivational speaker. Five years ago, after almost drowning, Bertish paddled into the biggest waves ever recorded to win the Mavericks Big Wave Invitational in Half Moon Bay.
Now, he is getting ready to embark on an even bigger feat: the FIRST EVER trans-Atlantic SUP Crossing, in which he will paddle over a marathon a day for 122 days straight from Morocco to Miami.
Huntington Beach Art Center is at 538 Main St., in Huntington Beach.

---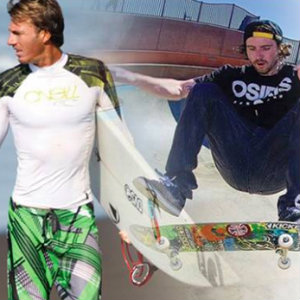 07.27.15
In celebration of the Vans US Open of Surfing in Huntington Beach, SeaLegs Wine Bar is hosting its annual celebrity "winetenders" week. Pro surfers and other action sports figures will be connecting with fans and thirsty spectators by serving wine and beer from SeaLegs' award-winning selection.
This year's line up of winetenders includes pro surfers Bryan Doonan and Cory Lopez, as well as other action sports riders, such as former pro motocross rider Donny Emler, Jr., goofy-footed professional skateboarder Greg Lutzka and pro skater Omar Salazar.
SeaLegs will pair its weeklong action sports guest bartender event with clothing and spirits brands, including giveaways from each clothing sponsor and discounts on all liquor. The athletes-turned-winetenders will be serving up libations from 6 p.m. to 8 p.m. on July 28 through Aug. 1, and 11 a.m. to 3 p.m. during the Aug. 2 brunch.
Here's the week's line-up:
Tuesday, July 28 – Locale magazine will host its launch party with pro surfer Corey Lopez and pro skater Greg Lutzka appearing as winetenders. Towne Park Brew Co. will hold a Tap Take Over, while Rockstar Energy provides fuel for the night. Gift bag giveaways will include items from Tavik Clothing.
Wednesday, July 29 – On Wine Wednesday, the Roxy Girls Surf Team will take over SeaLegs with four-time world surfing champion and Roxy pro Lisa Anderson. Rabble Wine Co. will provide the wine selections, and guests will take home goodie bags with Roxy gear.
Thursday, July 30 – Skateboarder Omar Salazar will try his hand as winetender, with the Tap Take Over with by Saint Archer Beer. The Blackout's DJs will provide the sound for the upcoming weekend jam. And, Doomsayer Club as well as Saint Archer Beer will offer giveaways.
Friday, July 31 – Pro surfer Bryan Doonan will take the tap as Pacifico provides its signature lager for thirsty US Open spectators and locals. Plus, Constellation Brands will provide its brand of wine, beer and spirits and 12 AM RUN will offer giveaways.
Saturday, Aug. 1 – Guest winetender and former pro motocross rider Donny Emler Jr. will transform SeaLegs into FMF central. Plus, pro motocross racer Jimmy Button and pro motorcycle freestyler Robbie Maddision will serve up libations from Boyd & Blair Vodka, Casa Noble Tequila and Modela Beer.
Sunday, Aug. 2 – SeaLegs' celebrity winetender week comes to a close with a Corona party during brunch. Attendees can expect to see Australian surfer and father of clan Peter Townend, action sport apparel entrepreneur Jye Townend and pro skateboarder Tosh Townend serving up Australian specials and handing out giveaways sponsored by SURFER Magazine.
SeaLegs Wine Bar is at 21022 Beach Blvd., No. 105 in Huntington Beach. 714.536.5700
---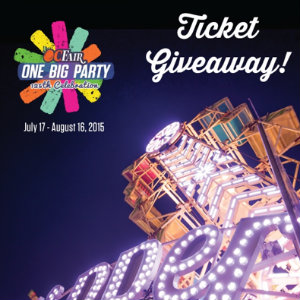 07.24.15
One lucky person will win a family 4-pack of general admission tickets to "ONE BIG PARTY" at the OC Fair running now through August 16. Tickets will be available starting Wednesday, July 29. We will choose a winner tonight (7.24.15) at 9 p.m.
HERE'S WHAT YOU NEED TO DO:
Follow Us @ instagram.com/dailydoseoc
Like this photo
Tag 3 Friends @dailydoseoc in the comments section
Winner will be announced Friday, July 24 @ 9 p.m. PST
---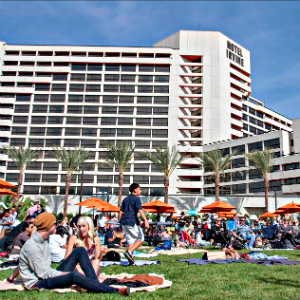 07.23.15
Grab your blankets and beach chairs and get ready to spend nights under the stars for Movie Nights in The Backyard at Hotel Irvine that debuts on Friday, July 24 with "Top Gun" screening at dusk. It's a great way to spend time with friends and family while enjoy evenings filled with live music and blockbuster favorites projected on a huge outdoor screen.
The next Movie Night is on Friday July 31, with "Back to the Future." On Friday, August 14, you can look forward to "The Goonies," and on Friday, August 21, it's "Ferris Bueller's Day Off."
You can even enjoy a picnic by pre-ordering from The Marketplace and feast on chef's outdoor BBQ with tri-tip sandwiches, bratwurst, hot dogs and hamburgers and enjoy favorite movie snacks like popcorn and candy.
Admission is $5 per person; free for children under five. Doors open at 6:30 p.m. with movies starting at dusk. Open seating on guests' own blankets, low chairs, pillows or cushions. For complete schedule, menus and FAQ, visit HotelIrvine.com/movienights.
For those who'd like to make it a mini getaway, Hotel Irvine is offering a Movie Night Retreat Package that includes four Movie Night tickets, a blanket and movie-themed welcome treat. Package price starts at $169 per night. Additional Saturday night stays start at $159.
Pricing excludes applicable taxes and service charge. Book online at HotelIrvine.com/movienights or call, toll free, 866.396.4201.
17900 Jamboree Road in Irvine.
---
More Greer