Greer's Blog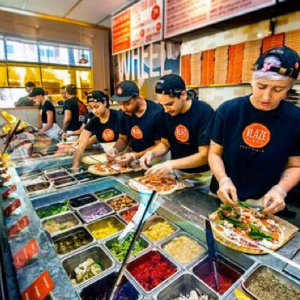 05.04.16
Blaze Fast-Fire'd Pizza, the LeBron James-backed fast-casual artisanal pizza concept, is opening a new location at the Outlets in San Clemente on Thursday, May 5. To celebrate the grand opening, the restaurant will offer FREE build-your-own artisanal pizzas on Friday, May 6 from 10 a.m. to 10 p.m. to anyone who follows Blaze Pizza on Instagram, Twitter, or Facebook.
At Blaze Pizza you can customize order one of the menu's signature pizzas or create your own, choosing from a wide selection of fresh, artisanal ingredients – all for about $8. The generously-sized personal pizzas are then sent to a blazing hot open-flame oven –and ready to eat in just 180 seconds. At each Blaze Pizza, dough is made from scratch using a recipe developed by executive chef Bradford Kent, which requires a 24-hour fermentation period to produce his signature light-as-air, crisp crust.
Almost all of the pizza and salad ingredients are free of artificial flavors, colors, preservatives and fillers and for pizza fans with specific dietary needs, Blaze Pizza offers gluten-free dough and vegan cheese. The new San Clemente restaurant will also feature a selection of wine and craft beer.
The restaurant is located at the Outlets at San Clemente at 225 W. Avenida Vista Hermosa.
---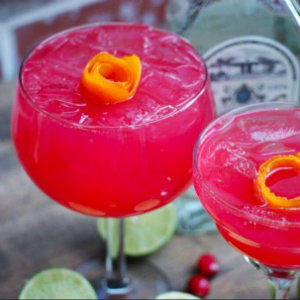 05.04.16
You can celebrate Cinco de Mayo at Brea Downtown's popular dining spot, Cha Cha's Latin Kitchen. Starting at 11 a.m., enjoy all-day drink specials, live Latin bands and tequila girls! Fiesta goers will love the award-winning margaritas that reflect the fresh modern Mexican-style of Cha Cha's Latin Kitchen including their Watermelon Margarita that was recently brought back due to popular demand.
All-day specials include half-off all premium agave tequila shots, $15 grande classic margaritas or a shot of Tequila paired with a beer for $10. Fiesta goers can also enjoy hourly specials; 11 a.m. - 12 p.m., enjoy $4 classic margaritas, 12 p.m. - 2 p.m., enjoy $5 classic margaritas and 2 p.m. - 4 p.m., enjoy $6 classic margaritas.
110 W Birch St #7 in Brea. 714.255.1040.
---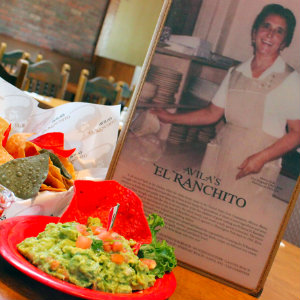 05.03.16
Avila's El Ranchito knows how to celebrate Cinco de Mayo like no other--they've been in business for 50 years, with 13 locations throughout SoCal—12 are in OC and the original location is in Huntington Park.
All locations will be celebrating Cinco de Mayo from 11 a.m. to close with food and drink specials including Tacos, Chingolingas (an Avila's exclusive), Jose Cuervo Margaritas, Corralejo Silver premium Margaritas, Corralejo tequila shots, Cerveza Avila, DJ's, Schwinn bike raffles and lots of other giveaways.
Are you planning your own fiesta? You can order one of Avila's Party Trays To-Go! Avila's Party Tray for 10 includes: (10) Small Tacos, (10) Small Burritos, (10) Beef Flautas, (10) Chingolinga Bites, Pint of Salsa, Pint of Guacamole and a generous Bag of hot Chips for just $59.99!
View the Party Tray Menu for other options here
To find your nearest location and join the fun visit avilaselranchito.
---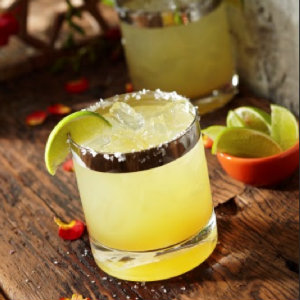 05.03.16
Tommy Bahama Restaurant and Bar in Laguna Beach celebrates Cinco de Mayo by offering its Classic Margarita for $6 all day throughout the restaurant and bar.
The Classic Margarita is carefully crafted with Sauza Gold Tequila and a house-made scratch sour made from a blend of lime, lemon, and orange juice with triple sec with a traditional salted rim.
The Classic Margarita is one in a lineup of exotic margaritas such as the Mango Habanero Margarita, Blood Orange Margarita, Piña Parilla, Ancholupe, and Matcha Libre margarita being featured alongside a special taco menu that runs through June 17. The vegetarian, jerk chicken, Kālua pork and "Loco Moco" steak tacos are just a few of the featured tacos on the menu.
Open 11 a.m. daily. Happy Hour is from 3 to 6 p.m. Monday through Friday; 9 to 10 p.m. Thursday; and 10 p.m. to 12 a.m. Friday and Saturday.
The Heisler Building at 400 S Coast Highway in Laguna Beach. 949.376.6886.
---
More Greer