Greer's Blog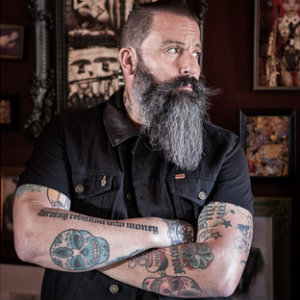 01.19.17
The Boathouse Collective, a creative space that mixes up arts, community, culture and music, as well as culinary excellence continues the Boat Co Talk Show (BCTS) series with guest, punk rock drummer, and entrepreneur Danny Thompson.
The BCTS is a monthly exploration of the diverse, creative and entrepreneurial talent in Orange County. The show's goal is to inspire future leaders with stories of positivity, perseverance, and hard work. It's an hour that will entertain, uplift, challenge convention and provoke thought.
With a focus on the personal journey, host Derek Sabori of The Underswell takes a living-room-chat approach to get the stories that matter, and to draw out the insights that can help professionals and students of all ages as they craft their own career, and personal life, trajectories.
On Monday, January 23, Derek will sit with Danny, drummer for the punk band Face to Face and co-founder of the coolest music school in Orange County, the Music Factory for a candid and personal deep dive discussion on the journey that it's taken to arrive there.
The Boat Co Talk Show offers a relaxed venue, with drinks, beverages and Q&A opportunities. Doors open at 5 p.m., entry is $15 and includes a Boathouse "Band Bowl" dinner available 5-6:30 p.m. Talk begins at 7p.m., sharp.
Tickets and more details are available at boathousecollective.com. The event is free to students with a current and valid ID.
1640 Pomona Ave. in Costa Mesa.
---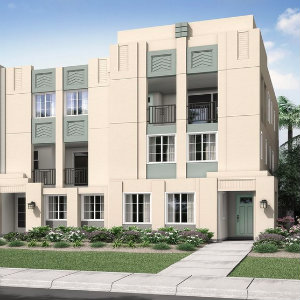 01.19.17
The place to be on Saturday, January 21 from 10 a.m. to 8 p.m. for anyone looking for a fantastic community to live in is the celebration of Celadon, William Lyon Homes newest townhome community at Irvine's Great Park Neighborhoods.
Celadon is located in Parasol Park, the latest neighborhood in the quick-selling and award-winning master plan.
Home shoppers have the opportunity to experience Parasol Park during two grand opening celebrations. From 10 a.m. to 3 p.m., you can tour model homes, make crafts with your family and enjoy the greenhouse and park. You are also invited to macaroons and keychain making at Celadon, too. Parasol Park After Dark will be celebrated from 5 p.m. to 8 p.m. and will also offer model tours in addition to craft beer, food trucks and more.
The event takes place at 333 Magnet in Irvine.
Big on style and low on maintenance, Celadon offers innovative floor plans that are designed with clean lines and an urban aesthetic. From three to four bedrooms, Celadon homes are open and generous, ranging from approximately 2,016 to 2,451 square feet of living space.
Select floor plans offer the comfort of dual master suites, and multi-generational families and those who work from home are well served by a first-level guest suite with a private bath. Homeowners can relax, unwind and enjoy the views from a covered deck or an optional rooftop retreat, while entertainers will appreciate a third-level penthouse and game room.
Parasol Park, named after the parasol pine tree that anchors the neighborhood, is designed for fun and play with amenities that encourage connection. The Courts and Play Zone welcome children of all ages, and the Community Living Room and Outdoor Kitchen are ideal spaces for neighborhood gatherings and celebrations. Celadon embodies this spirit of playfulness, from exterior architecture to interior features. Even the Celadon mascot, the elephant, is said to attract positivity and good luck.
This is the second neighborhood built by William Lyon Homes in the Great Park Neighborhoods master plan. Anticipated pricing for Celadon is from the low $700,000s. For more information, visit the William Lyon Homes website.
---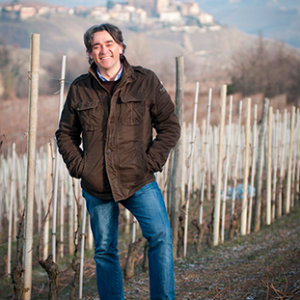 01.18.17
Our favorite Italian restaurant outside of Italy, the award-winning Michael's On Naples will host its first Winemaker Dinner of the year with Luca Currado Vietti of Vietti Winery on Monday, January 23 at 6:30 p.m. The six-course menu, which reflects Luca's winemaking motto blending contemporary with traditional, is the creation of Chef Eric Samaniego with wines selected by Sommelier Massimo Aronne.
The special menu includes…
To start, Bagna Cauda with traditional Piemontese Fondue with Roasted Winter Vegetables paired with 2015 Roero Arneis. And then, an antipasti--Carne Cruda, Raw Beef Tenderloin Sliced with Lemon, Olive Oil, Shallots and Parmigiano paired with 2011 Barbera D'Asti "La Crena". The pasta course is Tajarin "40 Tourli" a house-made 40 Egg Yolk Pasta with Veal Sugo paired with 2012 Barolo "Castiglione."
The second course is a Brasato al Barolo, a Braised Piemontese Beef, Creamy Polenta, Cardoons paired with 2012 Barolo "Lazzarito." There's also a Formaggio course with Castelmango, Honey and Hazelnuts paired with 2015 Freisa Vivace. The final course is a Biscotti Piemontesi.
The six-course dinner with wine pairings is $125 per person excluding tax and gratuity – seating is limited.
Michael's on Naples is at 5620 East 2nd Street in Long Beach. 562.439.7080
---
01.17.17
By Asma Mohammed
FoodBeast is a hugely popular food news source, so it's no surprise that their Noods Noods Noods festival tribute to instant noodles was such a success. With over 29 different food vendors in Downtown Santa Ana offering their own noodle-inspired creations and about a dozen different types of beer, the festival was a hit, completely selling out of the $60 VIP tickets.
The creations were mostly mixed with seafood, creating a sushi type of look and taste. Many notable restaurants were there with their own exclusive creations, such as Bruxie, Dos Chinos Food Truck, The Kroft, and Norigami.
The noodle creations were interesting and delicious, giving everything a great texture and making the dishes entertaining to eat. Many creations included noodles as either the main dish with some sort of variation or added noodles to an original dish.
Bruxie's creation was perhaps the most popular featuring a waffle sandwich with fried chicken, spicy kimchi, ramen noodles, and lots of cheese, it was totally worth the mess. The flavors meshed together perfectly and the texture of the noodles with the cheese was something I will be endlessly trying to recreate on my own.
Overall, the event was a hit and definitely worth revisiting, this was FoodBeast's first Noods Noods Noods festival so far; however, I'm sure it will be an annual event from now on.
---
More Greer