Greer's Blog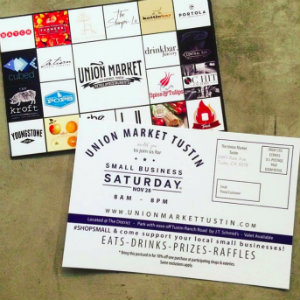 11.27.15
Come out and shop small this holiday season and support local at Union Market at The District in Tustin! There's a great Shop Local event on Saturday, November 28 from 8 a.m. to 8 p.m. so you can enjoy a day of shopping and savings, along with eating, drinking, prizes, raffles, gifts and goods all day long.
Union Market includes Orange County's original artisan coffeehouse, Portola Coffee Lab that takes the art of coffee to new levels by not only hand-selecting beans, roasting, but introducing us to different brewing styles for coffees.
Kettlebar, a Southern-infused steam kettle cooking eatery is the place to find traditional Southern specialties such as seafood pan roasts, bouillabaisse, jambalaya, gumbo, clams and oysters on the half shell, etouffee and po'boys.
The Central Bar serves some of the best cocktails in OC! It's known for its craft cocktails, exceptional wines, reasonable prices, and chic vibe. Grab a seat and let the bartenders pour you a specialty cocktail.
At The Kroft you can savor comfort foods made from scratch such as market-inspired sandwiches and poutines made from hand-cut potatoes, double fried to perfection, and piled with fresh cheese curds, homemade gravies and signature toppings.
At Apples & Oranges, a shop for a cause spot to find locally made soap, handmade ceramics, jewelry and other artistic finds—proceeds go to charity! Shop for flowers, spices and salts at Spice and Tulips; select gourmet food items from local farmers at Farmers; print your fave photos on wood at Woodsnap; find great boho chic apparel at Luella; pick up some hand poured and natural soy candles at Artisan Candle Shop; buy sweet gifts and apparel for babies and kids at The Treehouse Shop; or find curated jewelry and unique finds such nail lacquer and ceramics at The Shangri-LA.
For those with major sweet tooths, you've come to the right place! You can enjoy a gourmet, handmade popsicle at Front Porch Pops; or create your own childhood fave treat at Torch S'more Co. with their handcrafted mallows, grahams and chocolates; the Crepe Coop is a sensation at the Anaheim Packing District and now you can enjoy their sweet and savory crepes like you've never had before at Union Market, too. Go for the OG! with bananas, strawberries, Nutella, whipped cream, slivered almonds, and vanilla bean gelato.
The Dirty Cookie just revolutionized the way we eat cookies and cream. Now, you can enjoy a cookie shot, a shot glass-shaped cookie filled with housemade flavored cream, as well as a variety of other delicious baked goods. Love locally sourced and organic juices? You need to stop by drinkbar Juicery for delicious cold-pressed, raw juices. And, Farmers is open daily selling gourmet sauces, jams, granola, mustard, olive oils and more from local venders.
Newest additions at Union Market include Belage Gourmet for sandwiches and bakery items; Market 2 Plate for pasta and salads; Cubed for poke; Youngstone Cheese for grilled cheese, fondue, and cheese platters; The Hatch for gourmet sliders, craft beer, and a tiki bar; Churned Creamery for ice cream: The OC Hit Factory, a music studio, music producer and radio station.
2493 Park Avenue in Tustin.
---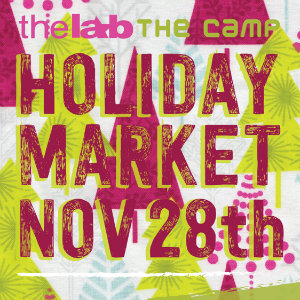 11.27.15
The LAB and The CAMP will host a Holiday Night Market in support of Shop Local Saturday on November 28, 2015 from 6 to 10 p.m. You can enjoy live music, holiday crafts and support local artists and small businesses while getting a head start on holiday gift shopping!
The CAMP merchants and eateries include: 118 Degrees, Active Ride Shop, Blackmarket Bakery, Ritual Juicebox, East Borough, Ecco, Lollipop, Mesa, Milk & Honey, Native Foods, Old Vine Café, Organic Designs by Aggelige, Outer Limites, Purre, Retreat Salon, Seed People's Market, The Studio, Taco Asylum, Tree House, Umami Burger, Vitaly and Wine Lab.
2937 East Bristol St. in Costa Mesa.
The LAB merchants and eateries include: The ARTery, As Issued, Blends + carve, BrandsWalk, Buffalo Exchange. Cafecito Organico, Crème Tangerine, Crew Salon, Eye Society, Gypsy Den Café, Habana, Heirlooms & Hardware, Honey & Butter Macarons, Klein Epstein & Parker, Lobby, May Martin, Inc., Seabirds Kitchen, The Celect, Urban Outfitters, and Cali-Poke.
2930 Bristol St. in Costa Mesa.
---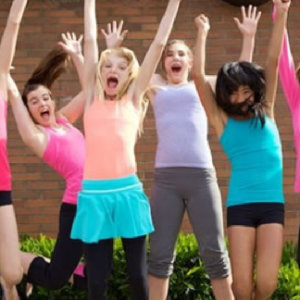 11.27.15
The lululemon line of activewear for young girls, ivivva arrives at Fashion Island in Newport Beach on Black Friday. Ivivva's pop up store at Fashion Island will stay open into the new year.
The collection features technical, athletic wear (in sizes 6-14), designed specifically for girls to perform at their best in all activities. The apparel is co-created with girls – ivivva's team is always listening to girls' feedback and ideas and designing to their needs.
All ivivva stores are community spaces that host complimentary events like dance, yoga, run clinics, and a variety of athletic classes.
On Friday, November 27, open at 8 a.m. with limited edition Rhythmic Tights from ivivva's Made with Love Collection. On Saturday, November 28 from noon to 2 p.m. it's a grand opening party with a dance party, DJ, photo booth and #makeitheard gratitude wall.
On Sunday, November 29 from 9 a.m. to 10 a.m. join a complimentary in-store yoga class. The ivivva pop-up is next to Modern Romance, across from Lorna Jane.
---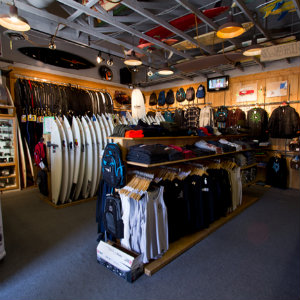 11.25.15
You can stock up on all things surf apparel and gear, plus save up to 75% off at Huntington Surf & Sport's Thanksgiving sale on Friday, Nov. 27 through Sunday, Nov. 29. Almost all merchandise will be reduced 20% throughout the store, excluding surfboards, select wetsuits, Go Pros, gift cards and sale items. The doors will open at 8 a.m. at all four locations.
300 Pacific Coast Highway in Huntington Beach. 714.841.4000.
126 Main Street in Huntington Beach. 714.374.6266.
3801 Warner Avenue in Huntington Beach. 714.846.0181.
7777 Edinger Avenue in Huntington Beach. 714.890.0800.
---
More Greer