Greer's Blog
08.24.16
By Madison Wiesner
Sir Bruno Serato should be given the title of 'Most Generous Man'. The owner of the critically acclaimed Anaheim White House restaurant is giving away 10,000 free meals to nonprofits in Orange County in order to help them raise funds to fulfill their goals.
The popular "100 for 100" giveaway will offer 100 special event packages to the first 100 OC nonprofits to apply. They'll each be given access to Sir Serato's restaurant's West Wing banquet hall and a fancy luncheon for up to 100 guests will be donated, Nonprofits can use the catering package as a fundraiser or to celebrate donors and volunteers.
"This is one of my favorite times of the year when I can help out a variety of worthy organizations that need help with fundraising," said Serato, who is the operator of Caterina's Club, which has fed more than a million "motel kids" to date.
Nonprofits interested in applying are encouraged to submit a maximum 1-page description of their 503-C nonprofit and how they hope the giveaway will benefit them to info@anaheimwhitehouse.com or fax to 714.722.7062. The deadline for submission is September 1st, with selections being named soon after.
---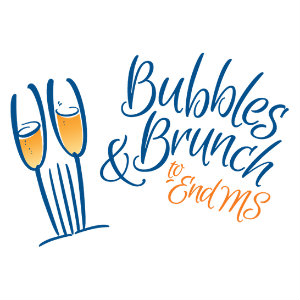 08.24.16
You can join the National Multiple Sclerosis Society's Pacific South Coast Chapter's third annual "Bubbles & Brunch to End MS," a fundraiser to benefit MS research and programs and services for people living with MS, starting at 11 a.m. on Saturday, Aug. 27 at the Island Hotel in Newport Beach.
The event will include a reception with mimosas, silent auction, plated brunch and inspirational stories from those affected by MS, an unpredictable, often disabling disease of the central nervous system that interrupts the flow of information within the brain and between the brain and the rest of the body.
Keynote speaker will be Wendy Booker, who was diagnosed with MS in 1988. In 2004, she became the first person with a confirmed diagnosis of MS to climb Alaska's Mount McKinley. She also has successfully climbed to the top of the world's "Seven Summits" (the highest peak on each of the seven continents) and has attempted Mt. Everest twice. She also is the first person with MS to reach both the North Pole and South Pole.
She is the founder of Climb On, a navigational guide program to help connect people with MS to the many choices of therapy options, neurologists and MS Centers. She also is the author of "New Altitude: Beyond Tough Times to the Top of the World," her biography of progressing beyond tough times to the top of the world.
The fundraiser is sponsored by Biogen. Tickets are priced beginning at $100 per person. For more information and to RSVP, visit bubblesandbrunch.org.
Island Hotel is at 690 Newport Center Drive in Newport Beach.
---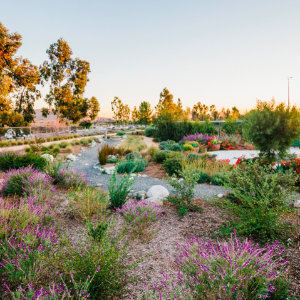 08.23.16
The Coastkeeper Garden in Orange is offering a free and informational workshop on Thursday, August 25 at 5:30 p.m. so that you can find out how to make the most of your garden and create a beautiful landscape. Dinner and light refreshments will be served at the workshop.
The Coastkeeper Garden is a 2.5-acre demonstration garden, where you can tour landscapes from six different vignettes and get professional advice on creating and maintaining your own drought-tolerant landscape. You can register here.
1560 E Santiago Canyon Road in Orange.
---
08.23.16
You can join and exciting and fun event to help save lives of those living with Duchenne muscular dystrophy by joining Anaheim Ducks' captain Ryan Getzlaf and his wife Paige at he 6th Annual Getzlaf Golf Shootout presented by ActivePDF, benefiting CureDuchenne on Friday, August 26 at Sutra Lounge at The Triangle in Costa Mesa and Saturday, August 27 at the Monarch Beach Golf Links in Dana Point.
The Getzlaf Golf Shootout is a two-day charity golf event that brings together current and former Anaheim Ducks teammates, coaches and other celebrities teaming up in support of CureDuchenne.
This year's celebrity participants include current National Hockey League players Clayton Stoner, Luca Sbisa, Andrew Cogliano; former NHL players Brian Sutherby, Todd Marchant, Teemu Selänne, Brad May, Jean-François Jomphe, Rich Costello, John Blue; Anaheim Ducks General Manager Bob Murray and Assistant Coach Trent Yawney; former Major League Baseball players Chuck Finley, Jim Leyritz, Bobby Crosby, Charlie Hough; and actor Brian Van Holt.
The festivities begin on August 26 at Sutra Lounge and includes a walk on the red carpet, dinner and drinks, live and silent auction, and meeting professional athletes. The golf tournament on August 27 at Monarch Beach Golf Links includes activities at all 18 holes including food and drinks, cigar lounge, blackjack table, dunk tank, massage chairs, bourbon tasting and a million dollar hole in one contest.
Duchenne is a fatal genetic muscle disease that impacts 300,000 patients worldwide, most of them boys and young men. Duchenne patients are usually diagnosed at age 5, lose their ability to walk by 12 and most don't survive their mid-20s. Currently there is no cure for Duchenne. Proceeds of the event will fund impactful research to find a cure for Duchenne.
Sutra Lounge is at 1870 Harbor Blvd. in Costa Mesa.
For more information go to www.getzlafgolf.org or call 949.872.2552. You can follow them on Facebook, Twitter, Instagram and YouTube.
---
More Greer