Greer's Blog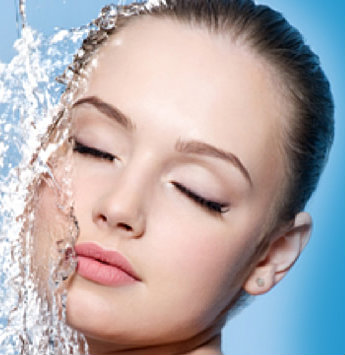 02.24.15
We love one of the most popular results driven facials, the HydraFacial offered at Refreshed Aesthetic Surgery in Aliso Viejo. It's an ultra modern way of delivering antioxidants, peptides, and hyaluronic acid to your skin through an exclusive fusion process. With instant results--no discomfort or downtime--your skin will be cleansed, exfoliated, extracted, and hydrated.
With specific serums, they can address skin issues like sun damage, acne, enlarged pores, brown spots, skin tones, and fine lines and wrinkles. And get this: you'll be done in 30 minutes while your skin will look and feel healthy and refreshed.
Their office is easy to get to, right off the 73 South in Aliso Viejo.
To find out more about other facials and esthetician services available at Refreshed Aesthetic Surgery call 949.215.5402 or request your consultation online.
Refreshed Aesthetic Surgery is at 2 Journey #208, Aliso Viejo. 949.215.5402.
---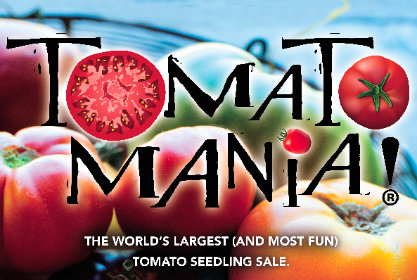 02.23.15
Roger's Gardens will be hosting Tomatomania!, a three-day extravaganza of all things tomatoes from Friday, March 6 to Sunday, March 8. It's deemed the world's largest (and most fun) tomato seedling sale with classes and workshops so that you can become a tomato expert.
Roger's Gardens will have an incredible selection of more than 150 varieties of heirloom and hybrid tomatoes, and you can meet expert growers, find fertilizers, plant ties, stakes and everything needed for the perfect tomato season.
The first class starts Friday at 3 p.m. with Your Guide to Perfect Home Grown Tomatoes with Scott Daigre. It's basically a one hour "tomato insurance" class where you'll learn everything from watering and fertilizing strategies to the many different types of tomatoes you can choose to fill your garden.
On Saturday, March 8 at 9 a.m. it's Great Home Grown Tomatoes with Steve Goto. Renowned horticulturist and professional tomato and vegetable grower, Steve Goto will offer tips and tricks of cultivating perfect homegrown tomatoes for large or small gardens.
On Saturday, March 8 at 3 p.m. it's Big Harvest, Small Space with David Rizzo. Expert horticulturist, David Rizzo will demonstrate how to grow more vegetables in a small garden space.
On Sunday, March 9 at 10 a.m. it's Vegetable Gardening with Steve Baldonado. Garden designer Stephen Baldonado will explain how to prepare a warm season vegetable garden, and share his secrets of how to select, plant, grow and harvest the best vegetables for Southern California gardens.
2301 San Joaquin Hills Rd., Corona del Mar. 949.640.5800.
---
02.23.15
For anyone who has experienced a Taste of Brews event, now there's an upscale version dubbed Twilight Tasting returning to the impressive Lyon Air Museum in Santa Ana on Saturday, March 7 from 5 to 10 p.m. Attendees can experience an evening featuring "unlimited" tastes of premium craft beers, hard ciders, wines and culinary delights all benefiting Make-A-Wish Orange County/Inland Empire, The Little Red Dog, Ocean Education Outreach and 1st Marine Division.
Twilight Tasting brings the latest award-winning and limited edition offerings from two dozen craft breweries such as Beach City and Four Sons in Huntington Beach and Barley Forge in Costa Mesa, as well as Valiant in Orange, Bootleggers in Fullerton, Phantom Ales in Anaheim and Left Coast in San Clemente.
Eateries providing culinary delights include BBQ Tri Tip from Stonefire Grill in Huntington Beach, Blackened Tilapia Tacos from Rubio's in Costa Mesa/Santa Ana, Chicken Mole from Diego's Downtown in Santa Ana and desserts from Nothing Bundt Cakes in Newport/Costa Mesa. More restaurants and bakeries will be announced soon. Premium wines will be provided by Ascension Cellars in Brea, Pozzuoli Winery in Tustin, Cholame Vineyards in San Miguel, and others to be announced.
Twilight Tasting is open from 5 to 10 p.m., (alcohol service ends at 9 p.m).
All-inclusive boarding passes are $80 with group discounts available. Prices will be higher at the door. The event features "cocktail seating" and an open floor plan with reserved tables available for an additional fee. The Lyon Air Museum is at 19300 Ike Jones Dr., Santa Ana.
Valet parking is included. Attendees must be 21 or above.
Visit tasteofbrews.com to purchase tickets or call 714.375.1132.
---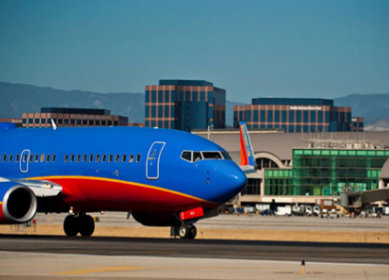 02.20.15
In just a few months more nonstop flights will be taking off from John Wayne Airport. Southwest Airlines announced nonstop flights to Seattle and Chicago beginning June 28, and to Portland beginning August 9. Southwest also plans to increase daily, nonstop departures between John Wayne Airport and Dallas-Love Field and Denver starting in August.
And, it will inaugurate daily service to Puerto Vallarta, Mexico on June 7, subject to governmental approvals and to Austin on June 28.
With the new Southwest service, JWA will offer more than 10 nonstop flights each day to Denver, Seattle and the Dallas area and five daily nonstop flights to Portland.
Alaska Airlines also offers daily nonstop service to Portland and Seattle. Frontier Airlines and United Airlines offer daily nonstop flights to Denver, and American Airlines offers daily nonstop service Dallas and Chicago.
See all of John Wayne Airport's domestic and international nonstop destinations here.
---
More Greer