Greer's Blog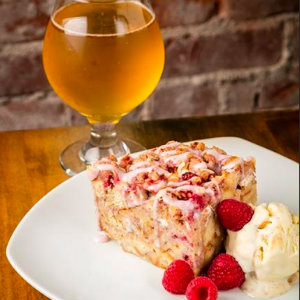 02.05.16
Blackmarket Bakery on Broadway in Santa Ana will be celebrating its grand opening on Saturday, February 6 from 5 to 9 p.m. Chef and owner Rachel Klemek will donate 15% of her sales to Isaiah House which provides more than 3,000 meals each week to those in need within the community.
During the event, you can sample her award-winning, made-from-scratch baked goods - including signature cookies, mousse cakes, tarts and confections - participate in an old-fashioned "cake walk," and sample their "on tap" craft beer and hard cider.
The band Echo Sparks will be performing starting at 6:30 p.m.
Blackmarket Bakery's grand opening event will be held during the Downtown Santa Ana Art Walk, which happens the first Saturday of each month.
Breakfast and Lunch daily, as well as a happy hour offered Monday through Friday from 4 p.m. - 7 p.m.
Open 8 a.m. to 7 p.m. Monday through Thursday; 8 a.m. to 9 p.m. Friday and Saturday. 8 a.m. to 4 p.m. Sunday.
Blackmarket Bakery at Artists Village at 211 N. Broadway in Santa Ana. 714.571.0801.
Also, at the Camp at 2937 Bristol Street, Suite D-100A, Costa Mesa. 714.662. 3095.
---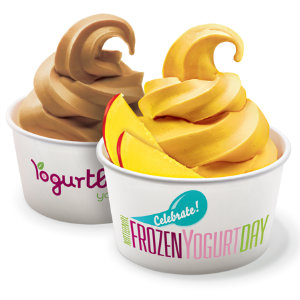 02.05.16
Yogurtland will be celebrating National Frozen Yogurt Day on Monday, Feb. 8 with free yogurt and toppings from 4 to 7 p.m.!
While supplies last you'll also receive a limited edition Hershey's collectible spoon. Yogurtland's celebration of all things frozen yogurt will include the return of two handcrafted flavors: Hershey's Chocolate Milkshake and Peppermint Pattie.
Yogurtland pioneered the self-serve fro-yo phenom and stands out from its competitors thanks to its team of flavorologists who develop the proprietary recipes for more than 100 flavors. All of Yogurtland's flavors include live and active culture frozen yogurt and are produced in a kosher-certified facility.
---
02.05.16
The Hello Kitty Cafe Truck will be rolling into the Irvine Spectrum and parking at the Giant Wheel on Saturday from 10 a.m. to 8 p.m. The cafe on wheels will have new goodies including a macaron box set with one surprise Sanrio character macaron inside, an adorable Hello Kitty Cafe mug and a pink Hello Kitty Cafe t-shirt.
You can also order adorable doughnuts, mini cakes and other treats.
Later this year, the Hello Kitty Cafe Pop Up will open at Irvine Spectrum Center.
Irvine Spectrum is at 670 Spectrum Drive in Irvine.
---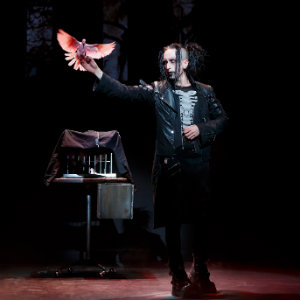 02.04.16
By Kelley Moody
Segerstrom Center for the Arts is one of 45 stops for the brilliant best-selling magic show, "The Illusionists – Live From Broadway." A cast of 7—the manipulator, anti-conjuror, trickster, escapologist, inventor, weapon master, and deceptionist—perform death-defying deception, disappearing acts, and wild stunts. They say seeing is believing, but even the shrewdest eye will overlook any slip of hand with these magic stars.
Audiences are left with gaping mouths and rousing applause with each electrified act of "The Illusionists – Live From Broadway." Some lucky fans were even selected to join the illusionists on stage, becoming a part of the razzle-dazzle of the show.
While this may not be a traditional musical or play production that is typically found at Segerstrom, the smoke and mirrors of "The Illusionists – Live From Broadway" fill the house with laughter and awe. This magic show is nothing like anything you've seen before.
"The Illusionists – Live From Broadway" features world-renowned talent including Yu Ho-Jin, the 2014 "Magician of the Year," by Academy of Magical Arts, and other international talents like Andrew Basso, the only person in the world to perform Houdini's famous Water Torture Cell with full visibility.
This magnetic show is produced by Simon Painter, Tim Lawson and MagicSpace Entertainment.
---
More Greer