Greer's Blog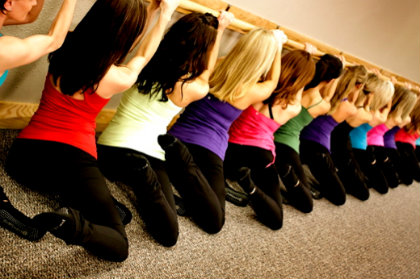 03.10.14
Pure Barre Newport Beach is celebrating its 5th anniversary today with free classes all day long to celebrate (10 different class times), treats and drinks, as well as a special on all packages.
You can purchase a buy one and get the 2nd half off. They will also be raffling off a free week of classes during every class that day as well as a variety of other raffle items. Ten free weeks will be given away, as well as 10 different raffle prizes.
Pure Barre Newport Beach was the 8th studio to open; today there are more than 200 locations nationwide. Utilizing the ballet barre to perform small isometric movements, Pure Barre works each muscle to fatigue and then stretches it back out creating the long lean look of a dancer. The workout benefits areas of the body most women struggle with and produces lifted seats, toned thighs and arms, tight abs and burns fat.
For more information visit purebarre.com or call 949.230.9131.
234 E. 17th Street, Suite 116 in Costa Mesa.
---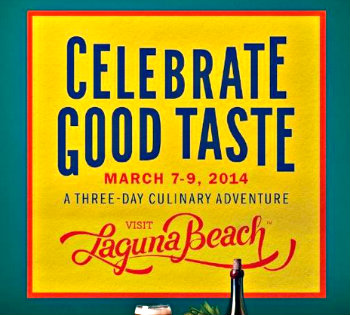 03.06.14
In honor of Celebrate Good Taste in Laguna Beach, the following restaurants will be offering specials all three days from Friday to Sunday.
230 Forest Avenue Restaurant & Bar
In honor of Celebrate Good Taste, 230 Forest Avenue Restaurant & Bar will be "Celebrating Champagne & Lobster." Look for Chef Marc Cohen to feature some creative lunch & dinner items utilizing Live Maine Lobster. General Manager Tim Garner will be offering wonderful Champagne including Veuve Clicquot by the glass and a list of Champagne-inspired cocktails like The French 75 Moulin Rouge Martini.
230 Forest Avenue. 949.494.2545
The Deck on Laguna Beach
Guests will enjoy a three-course dinner for $29.99. Dinner will be complemented with a glass of The Girls in the Vineyard or Wisdom Red Blend wine.
627 Sleepy Hollow Lane. 949.494.6700
House of Big Fish and Ice Cold Beer
Three-course beer pairing menu for $30 from 11:30 a.m. to 10:30 p.m.
540 S. Coast Hwy. 949.715.4500
K'ya Bistro Bar
Three-course wine pairing menu for $30 from 4:30 p.m. to close.
1287 S. Coast Hwy. 949.376.9718
Lumberyard Restaurant
Enjoy a three-course dinner menu for $30.
384 Forest Ave. 949.715.3900
Maro Wood Grill
Enjoy a three-course lunch prix fixe menu for $15, plus tea or a soft drink from noon to 4 p.m.
1915 S. Coast Hwy. 949.793.4044
Nirvana Grille
Nirvana Grille will be releasing their new Spring Menu and will be offering 50% off all new menu items. Celebrate Good Taste attendees will also enjoy discounts on new wines.
303 Broadway St., #101 949.497.0027
The Rooftop Lounge
Three item combination lunch for $15 per person from 11:30 a.m. to 2:30 p.m.
1289 S. Coast Hwy. 949.497.2446
Royal Thai Cuisine
Enjoy a three-course lunch menu for $10, and a three-course dinner menu for $20.
1750 S. Coast Hwy. 949.494.8424
Splashes Restaurant at Surf & Sand Resort and Spa
Enjoy a two-course lunch menu for just $20, or a three-course dinner menu for just $40.
1555 S. Coast Hwy. 949.376.2779
Tommy Bahama
Guests can experience three courses of food and cocktail tastings for just $20.
400 S. Coast Hwy. 949.376.6886
Watermarc Restaurant
Watermarc Restaurant will have featured specials "Celebrating Bacon & Bourbon." emphasize these two restaurant staples in his featured menu selections from March 7-9. Mixologist Anthony McLeod will also be featuring some handcrafted tinctures to blend with their wide array of Bourbons & Ryes.
448 S. Coast Hwy. 949.376.6272
---
03.05.14
In honor of International Women's Day, Senhoa will launch its latest jewelry line, the Solidarity Collection, at Jo Malone London Boutique at South Coast Plaza on Saturday from 3 to 6 pm. Guests will get a first look at and shop the collection while enjoying complimentary Champagne. Exclusive gifts with purchases over $100 will be offered.
The Solidarity Collection features jewelry, handmade by vulnerable women and survivors of human trafficking and exploitation. Proceeds from the sale of each piece of jewelry will directly fund Senhoa's community development projects, which provide income-generating opportunities and aid in the rehabilitation and education of young women in South East Asia.
Inspired by traditional Cambodian weaving, the Solidarity Collection features Senhoa's signature weaving technique to unite palladium plated seed beads set upon sparking crystals by Swarovski Elements.
This line includes necklaces, rings and earrings ranging from $50 to $80 and will be made available in several colors.
Joe Malone is at Level 2, across from Louis Vuitton at South Coast Plaza. 714.545.4632
---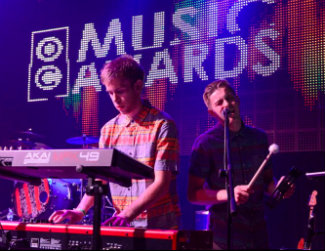 03.03.14
We are giving away a pair of tickets to the biggest night on local muisc, the 13th annual OC Music Awards on Saturday, March 8 at City National Grove of Anaheim. Just share this on your Facebook page and we will choose the lucky winner on Friday. For more information about the show, visit here. Tickets to the show cost $40 per person and include free parking. Purchase tickets here.
City National Grove of Anaheim is at 2200 East Katella Avenue (adjacent to Angel Stadium of Anaheim), in Anaheim.
---
More Greer