Greer's Blog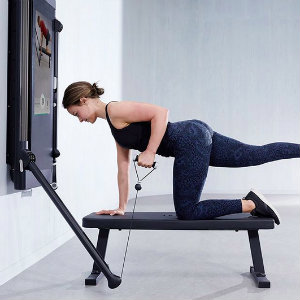 03.21.19
Tonal is a sleek and smart at home personal trainer that incorporates weight training, smart data, and numerous interactive workouts to give users the perfect home gym solution. There's no need to clutter your home with numerous pieces of exercise equipment. It's like an entire gym and personal trainer on your wall.
Created by former Apple, Nest and GoPro engineers and designers, Tonal pairs on-demand workouts and personal coaching with a first of its kind at-home wall-mounted fitness system.
Tonal is the first home fitness system to offer the same kind of personalized, science-based training that's typically reserved for professional athletes.
Advanced intelligence monitors the quality of every rep you do and measures it against every rep you've ever done. Training programs automatically adjust over time as you get stronger and progress toward your selected goals.
To learn more, visit tonal.com.
---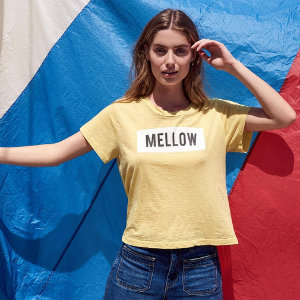 03.21.19
Sister stores Marlowe at Fashion Island, Sienna Brown at Corona del Mar Plaza, and Coastal Cool at Newport Coast are launching into spring with awesome items in store, and heaps of gorgeous Sundry.
Sundry, one of my favorite lines epitomizes coastal casual with a French chic. It's perfect for vacations, weekends, and casual weekdays. It's so comfortable, you'll look forward to the days you can wear your Sundry sweats, tops, tees, sweaters and more.
All of the sister stores feature exciting designers for casual luxury classics.
Open 9 a.m. to 9 p.m. Monday to Saturday; 9 a.m. to 6 p.m. Sunday.
Marlowe is at Fashion Island at 401 Newport Center Drive Suite A207 in Newport Beach. 949.720.7406
Open 10 a.m. to 7 p.m. Monday to Saturday; 10 a.m. to 6 p.m. Sunday
Sienna Brown is at 936 Avocado Ave. in Corona del Mar Plaza. 949.644.5040
Open 10 a.m. to 7 p.m. Monday to Saturday; 10 a.m. to 6 p.m. Sunday
Coastal Cool is at 736 East Coast Highway in Crystal Cove. 949.494.4545.
---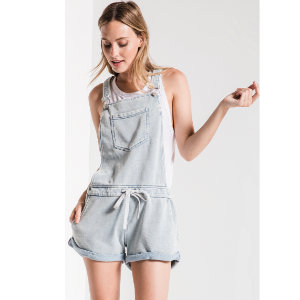 03.20.19
With Spring right around the corner, the newest and best fashion trends are just starting to emerge. Denim is always in and – Z SUPPLY's newest Knit Denim line combines both style and comfort. The new line features versatile Knit Overalls, Knit Shortalls, and tops to be dressed up or down.
There's the Dakota Pullover, the Knit Pullover, and fun and comfortable Knit Denim Jogger's that can be paired with one of the pullovers or your favorite tee. Dress the Knit Denim Sport Shorts up with a pair of mules or throw on some flip-flops and head to the beach. There are so many options when you have the perfect pair of knit denim bottoms!
You can find all of these pieces at Z Supply.
---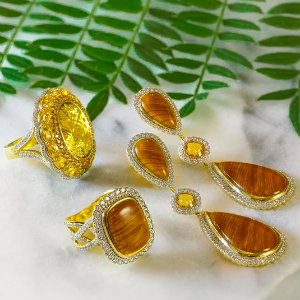 03.20.19
Meet local mother and daughter duo behind Gadbois Jewelry, exclusively available at Roger's Gardens on Friday, March 22 from 10 a.m. to 4 p.m. Industry veteran, Frances Gadbois, and daughter and co-founder, Charlotte, created a fresh and vibrant, luxury jewelry line with classic and wearable staples. Their signature strié texture runs through each hand finished piece.
With something for everyone, Frances and Charlotte, have combined their elegant design expertise and modern flare to build a versatile jewelry collection that can be worn to yoga or out on the town. The collections range from dainty giftable diamond pendants or ring stackers, to statement cocktail rings showcasing their rare, luxurious semi-precious gemstones.
Open from 9 a.m. to 6 p.m. daily.

Roger's Gardens is at 2301 San Joaquin Hills Rd. in Corona del Mar. 949.640.5800.
---
More Greer