Greer's Blog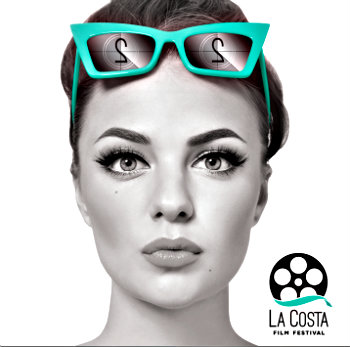 09.15.14
Film enthusiasts will love the La Costa Film Festival celebrated on September 18-21 that will take place at the Omni Resort La Costa in Carlsbad. It's not too far from South OC and definitely worth the drive.
The La Costa Film Festival will screen 42 films from 13 countries and host nightly red carpet galas, exciting panels and a bevy of special events.
The festival will debut a World Premiere on Friday, Sept. 19, "Brothers in Exile" as well as a special tribute to actor Ed Harris. Other highlights include the drama, "Circles," a story of five people affected by a tragic heroic act; and "Life's a Breeze," a comedy which follows Nan and her family, - when a wonderful surprise goes awry and the family misplaces a fortune, and a desperate search ensues. There are also sports features shorts, documentaries and other independent films in all genres.
The Opening Night Gala begins on Thursday, Sept. 18 from 5:30 to 8 p.m. at Omni La Costa Resort & Spa with a 'Taste of North County,' showcasing the area's exquisite cuisine, award-winning craft breweries and boutique wines - all accompanied by live music.
Following the Taste event, guests will be escorted to Centre Court for an outdoor screening at 8:30 p.m. under the stars of the film, "Frank vs. God" along with the doc-short, "Before Babe: The Women Who Changed Golf."
"Frank vs. God." starring Henry Cusick and Ever Carradine, follows a hot shot lawyer, who after a series of misfortunes, decides to serve God with a lawsuit. The director and the lead actress, Ever Carradine will offer comments before the start of the film screening.
Friday Night Gala
The Friday Night Gala will include a special reception at the Cinepolis Luxury Cinema honoring Ed Harris. Mike Tollin, the producer/director of "Radio," will be on hand to share his experience of working with Harris.The party then moves back to the Omni La Costa for the World Premiere screening of "Brothers in Exile," a true American story which follows the heart wrenching journey of two brothers who risk their lives to escape Cuba and play professional baseball in America. The film's director, Mario Diaz and Dave Check, MLB producer, will offer brief comments prior to the screening. You can finish off the evening with an after party at the Omni, with live music, appetizers, and plenty of libations.
Awards Night Gala
Saturday is Awards Night, at the La Costa Film Festival but it will begin with wonderful cuisine, fine wines, and live music. Then the Festival's Sports Competition Jury will recognize the best Sports Films in feature narrative, documentary, and shorts.
For a complete schedule of films, visit acostafilmfestival.org/2014-film-program/2014-schedule/ and for tickets and more information, visit lacostafilmfestival.org/attend/tickets-and-passes
Festival screenings and events take place at the La Costa Resort and Spa, at 2100 Costa Del Mar Road in Carlsbad; Cinépolis at 6941 El Camino Real in Carlsbad; the Ruby G. Schulman Auditorium at 1775 Dove Lane in Carlsbad.
---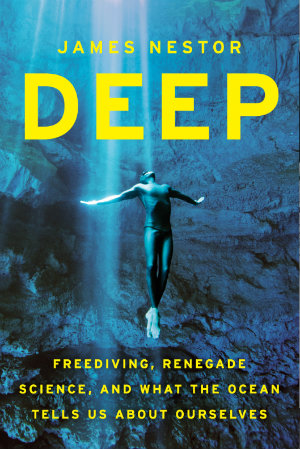 09.15.14
Join freediver, journalist and author James Nestor of "DEEP: Freediving, Renegade Science, and What the Ocean Tells Us about Ourselves " as he seeks out the secrets of an unexplored, underwater world, and discovers his own remarkable abilities. The Orange County resident will be at ExplorOcean in Newport Beach on Thursday, Sept. 18 to share his adventures and discoveries as a freediver.
During his two presentations -- at 4 p.m. and 7 p.m. in ExplorOcean's Steele Model Pavilion -- Nestor will discuss how the ability to freedive – diving without the use of breathing equipment – has led to several unusual deep sea discoveries: whales that can communicate with each other hundreds of miles away, sharks that swim in unerringly straight lines through pitch-black waters, and seals who dive to depths below 2,400 feet for up to eighty minutes.
For reservations, call 949.675.8915.
ExplorOcean is at 600 East Bay Ave. in Newport Beach.
---
09.12.14
Spend your weekend at Huntington Beach Downtown and take part in Surf City Days coming to Main Street, the pier, sand and surf. There are tons of activities to take part in as a participant or spectator on Saturday and Sunday. It'll be a great weekend to end your summer.
You can join the 43rd Annual Surf Competition, Duke's CBVA Volleyball Tournament, HSS/Surfline Demo Days, Race to Victory SUP, Old Skool Skate Competition, Green Forum, Green Expo, the California FIT Challenge (new this year) and Surfin' Sundays.
For more information and a schedule of events, visit here.
---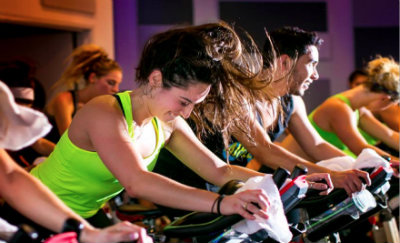 09.09.14
You can hop on a bike, have fun, listen to great music and "sweat like a popsicle" while raising funds to help find a cure for type 1 diabetes. Join the Dream Guild of JDRF Orange County at POPcycle 2.0 on Friday, Sept 19 at 10:30 a.m. (check in time and grab a bike) and 11 a.m. ride start for a benefit spin cycle ride for JDRF. It's a fun and healthy way for all levels of riders to join in.
California Craft Cuisine will provide bites; Lori Kenyon, a Dream Guild board member is providing each rider with a juice from Ritual JuiceBox in Laguna Beach after the ride; and all cyclists will receive a goody bag.
The event has a $75 registration fee, with a suggested donation of an additional $150 or more. Once you have registered you will receive an email with a donation link to send out to family an friends to pledge for their favorite rider.
You can call Jessica at JDRF today 949.885.5022 to reserve a bike.
POPcycle 2.0 is at 610 North Coast Highway, Suite 200 (Boat Canyon Shopping Center) in Laguna Beach.
---
More Greer