Greer's Blog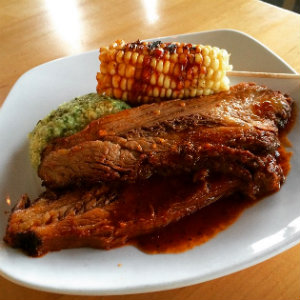 09.04.15
Memphis Café in Costa Mesa will be celebrating its 20-year milestone on Sunday, Sept. 6 in signature style.
Classically trained chef and co-founder Diego Velasco is known for his distinctive gourmet interpretation of Southern home-style cooking with signature dishes. And, with its roadhouse style bar, Memphis is a popular destination for both classic cocktails, curated beer, wines lists and it boasts a long list of resident artists and DJs.
The restaurant will be open to the public for brunch on Sunday and then closes for a VIP Backyard BBQ with Chef Velasco serving up smoked brisket, beer butt chicken, barbecued head on prawns, Mexican street style corn on the cob, watermelon salad, black-eyed pea salad, and the traditional cornbread that Memphis is known for.
The event will feature performances by Barstow Boyz, Church of Son, The Measles, Todd Oliver Quartet, Dan Forte, DJ Danny Love, DJ BB Guns (Lil Brandon) and other special guest DJs and Memphis Café performance alumni.
Memphis Café is open 7 days a week for breakfast, lunch and dinner with late-night entertainment Thursdays through Saturdays.
Complimentary valet parking is available Thursday through Saturday nights.
2920 Bristol St. in Costa Mesa. 714.432.7685.
---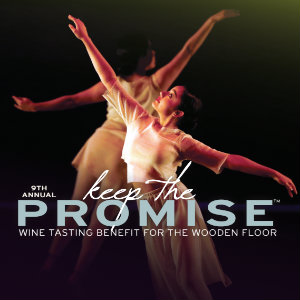 09.04.15
Wine lovers can gather at the Big Canyon Country Club in Newport Beach on Thursday, Sept. 24 at 6 p.m. for the 9th annual Keep the Promise: Wine Tasting Benefit for The Wooden Floor.
Guests can taste 12 exquisite wines from around the world, each averaging 97 points and retailing up to $225 a bottle. All wines have been generously collected and donated by Newport Beach residents John and Janice Markley.
The benefit helps support The Wooden Floor, an arts-based youth development nonprofit in Santa Ana that has served more than 75,000 low-income youth since its inception. In fact, 100 percent of its graduates complete high school on-time and immediately enroll in college. Across the past eight years, this Benefit has raised over $1.4 million, netting more than $300,000 last year alone, to help support students' journeys out of poverty through access to higher education.
Wines will be paired with artfully prepared hearty hors d'oeuvres.
We are also giving away a pair of tickets to The Wooden Floor benefit. Simply follow us on Instagram @dailydoseoc and tag 3 friends on our post announcing the contest. We will announce the winner Friday, Sept. 11, 2015.
Cost is $350 per person, $250 of which is tax deductible. RSVP at 714.541.8314 ext. 124, or TheWoodenFloor.org.
Big Canyon Country Club is at One Big Canyon Drive in Newport Beach.
---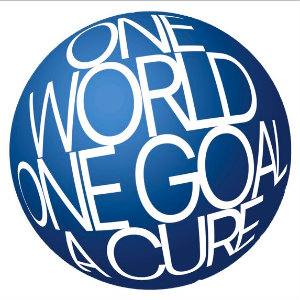 09.03.15
UC Irvine Health Diabetes Center invites you to their 9th annual Celebrate the Center fundraising and networking cocktail party on Thursday, Oct. 8 from 5:30 to 8:30 p.m. at the Hyatt Regency Newport Beach.
By attending Cirque de la Cure, you will be supporting the Center's efforts to rid the world of diabetes through local research with a global impact. Celebrate under the big tent, and mix and mingle with old and new friends! Over 90 percent of proceeds raised directly benefit research. Enjoy creatively prepared food stations, select beer and wine pairings, silent auction, opportunity wheel, research update, and live entertainment.
Tickets cost $150 per person. RSVP here.
Hyatt Regency Newport Beach is at 1107 Jamboree Road in Newport Beach.
---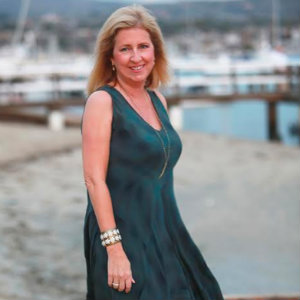 09.01.15
We are thrilled to announce our newest addition to Greer's OC, an Interiors section highlighting the best in home design trends from our favorite OC interior designer, Eve Lowey of Chameleon Design. Eve has a distinct ability to capture 21st century living through stylish, natural and modern design, which has built her a solid reputation in the design industry.
Her aesthetic addresses the combination of elements from the contemporary to the rustic, with an instinct for bringing trends into the foreground.
With more than 30 years of interior design experience and more than 70 design awards, Eve is the driving force behind Chameleon Design, a commercial design firm specializing in the home building and multi-family community arenas.
Please know that Eve's company does not offer residential design as they are strictly specialize in commercial endeavors with an emphasis in the home building industry. If you are interested in retaining a designer, she encourages you to visit the American Society of Interior Designers' website for a list of referral designers.
---
More Greer