Greer's Blog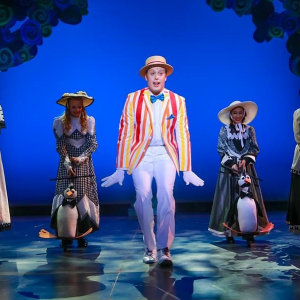 07.22.19
Disney's Mary Poppins flies into Orange County for two weekends only July 26 to August 4. Opening Night includes a meet and greet with Musical Theatre Orange County's stars playing Mary Poppins and Bert. You will be swept away with favorite tunes such as "Jolly Holiday", "Step in Time", "Spoonful of Sugar." All performances will be at the beautiful Placentia Yorba Linda USD Performing Arts Center.
PYLUSD Performing Arts Center is at 1651 Valencia Ave. in Placentia.
---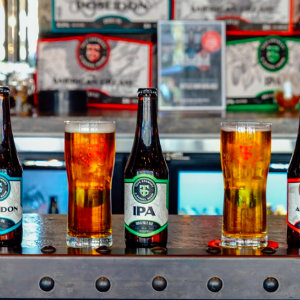 07.22.19
TAPS Fish House & Brewery, a pioneer of the SoCal-Orange County craft beer scene opened its tasting room and full-scale production brewery in a giant 19,000-square-foot space one year ago. TAPS Brewery & Barrel Room is celebrating its first anniversary on Tuesday, July 23. Starting at 3 p.m., four of TAPS most popular beers will be $1 and includes a giant brewery pretzel. (Created for TAPS by Rockenwager Bakery) while supplies last.
The tasting room in TAPS Brewery & Barrel Room is reminiscent of an old brewery with arched brick walls, concrete floors, and rustic finishes along with galvanized pipe lights, custom-made locally. A corner of the tasting room houses vintage pinball and other classic video games. Outside, a comfortable patio has more games, a large fire pit and the permanently stationed TAPS food truck. Guests can enjoy award-winning ales and lagers and enjoy such tantalizing dishes as bulgogi beef masa fries, bánh mì bacon-wrapped hot dogs, and a hippie burger.
The brewery began by producing 5,000 barrels the first year, with a capacity of 25,000 barrels annually. TAPS' barrel-aged beer program has its own dedicated, 350-capacity barrel room. Both ales and lagers are produced daily for distribution and onsite enjoyment, but there is a focus on lagers, which have won TAPS six GABF/World Beer Cup medals since 2015.
Open 3 p.m. - 10 p.m. Monday-Thursday; 3 p.m. – midnight Friday; 12 p.m. – midnight Saturday; 11 a.m. - 8 p.m. Sunday.
Ample self-parking is available.
TAPS Brewery & Barrel Room is at 15501 Red Hill Ave. in Tustin.
---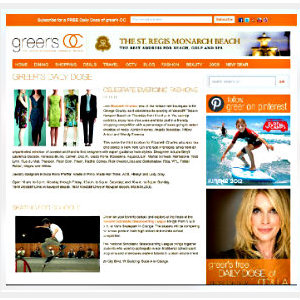 07.21.19
For the past 13 years, the devoted readers of Greer's OC have provided advertisers with a lucrative target market of highly motivated shoppers, diners, and trendsetters.
The devotees trust Greer's OC to give them the latest information about Orange County's shopping, dining, trends, travel, and events, and they are ready to act on the tips. In general, the readers of Greer's OC are female, affluent and live in Coastal or South Orange County and Los Angeles.
For more information, or to request a Media Kit email us at info@greersoc.com.
---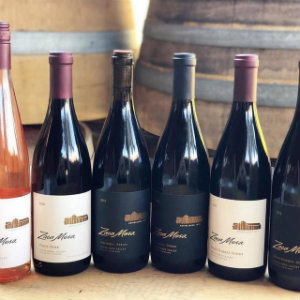 07.19.19
Balboa Bay Resort is hosting a Women Wine & Fashion Luncheon on Friday, July 19, from 11:30 a.m.- 2:30 p.m. The luncheon will feature Kristin Bryden from Zaca Mesa Winery as well as an outdoor waterfront reception, a three-course lunch, and new summer fashion at the Bayfront Boutique with exclusive day-of specials.
For $75, attendees can expect an unforgettable afternoon filled with summer culinary flavors, wine pairings and notes from Zaca Mesa Winery, and gorgeous waterfront views. For additional information and to purchase a ticket, visit nightout.com. For more detailed information on Balboa Bay Resort, please check out balboabayresort.com.
Balboa Bay Resort is at 1221 West Coast Hwy., in Newport Beach.
---
More Greer