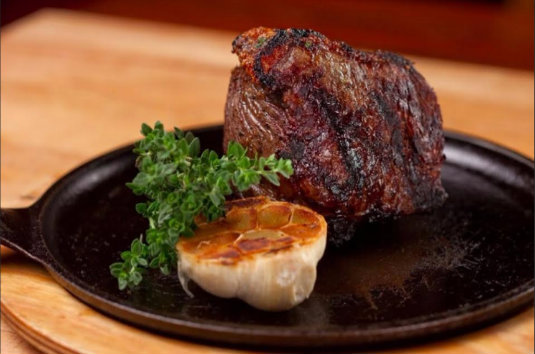 For twelve special days starting Tuesday, December 1, the A Restaurant in Newport Beach will open for a lunch for a 12 Days of Christmas Lunch continuing Tuesdays through Fridays for the first three weeks of December.
A Restaurant's 12 Days of Christmas Lunch menu created by Executive Chef Jonathan Blackford offers both the lighter and more decadent sides of lunch. A variety of classic starters include a lobster bisque, mixed baby beets salad, and veal + pork meatballs. A diverse list of entrees features the porchetta sandwich, deep-dish quiche, smoked chicken cobb salad, and braised lamb + papperdelle. A Restaurant's classic steak cuts are also available for lunch.
Favorite side dishes are offered including green beans, broccoli, mac 'n' cheese, and bistro fries.
12 Days of Christmas Lunch will also offer guests a sweet fix with a festive dessert menu. For those looking to celebrate the holidays, a special captain's wine list will be available offering hand curated 99 and 100 point wines selections.
Open from 11:30 a.m. to 2:30 p.m. Tuesdays through Fridays December 1 - 18. Reservations are currently available through Open Table or for larger parties by contacting the restaurant directly.
For more information on celebrating the seasons at A Restaurant and A Market visit arestaurantnb.com and amarketnb.com.
3334 West Coast Highway in Newport Beach. 949.650.6505.
The A Market -- Holiday Season and Every Day Favorites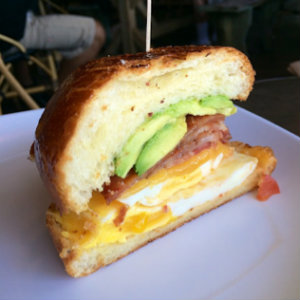 Next door to the A Restaurant, at the A Market, along with breakfast, lunch and takeaway items, you can continue to get your pumpkin fix for the holiday season. Executive Chef Shelly Register is introducing four new seasonal pumpkin items to the decadent list of baked goods available. The pumpkin-inspired menu includes pumpkin cheesecake bars, pumpkin spice scones, pumpkin breads and mini pumpkin pies.
A Market is an upscale café overseen by Executive Chef Shelly Register. She's known for her fresh baked goods and thoughtfully prepared menu that uses the most local and wholesome ingredients available.
Our favorite for breakfast include, the best breakfast sandwich with a fried egg, cheddar, oven roasted tomatoes on a brioche bun with avocado and bacon and the breakfast Panini with fried egg, swiss, honey-cured ham and oven roasted potatoes.
For lunch, you need to order Patsy's Salad with Tuscan Kale, roasted beets, avocado and roasted chicken tossed in a lemon-chili dressing. My Favorite sandwich with turkey, avocado, pear and ginger marmalade, honey mustard and watercress on corn rye.
A Market also provides a hand-picked selection of wine and spirits, beautifully arranged cheese and charcuterie platters, and specialty gifts for any occasion.
Here's a hot tip: after 4 p.m. all prepared salads and bakery items are reduced 50%.
Open daily 6:30 a.m. to 7 p.m.
3400 West Coast Highway in Newport Beach. 949.650.6515.
---
The Latest from greer's oc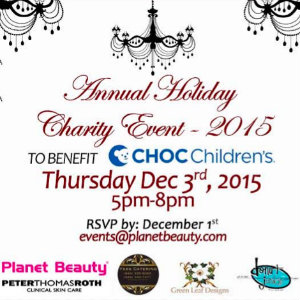 Planet Beauty's Annual Holiday Charity Event
You are invited to Planet Beauty's annual holiday charity event to benefit Children's Hospital of Orange County on Thursday, Dec. 3 from 5 to 8 p.m. at Planet Beauty Newport on Jamboree Road.
Planet Beauty has teamed up…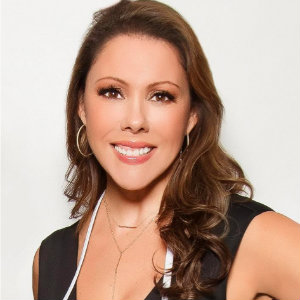 Delphine Berryhill, Creator Butterfli Me Makeup Studio
Our latest spotlight on Orange County entrepreneurs is with Delphine Berryhill, creator of Butterfli Me Makeup Studio in Irvine. She just answered our 20Q's and she's a one-woman powerhouse—her Butterfli Me Makeup Studio is the product of her…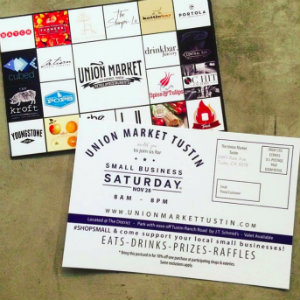 SHOP Local, Eat Local. Drink Local. Union Market Tustin.
Come out and shop small this holiday season and support local at Union Market at The District in Tustin! There's a great Shop Local event on Saturday, November 28 from 8 a.m. to 8 p.m. so you can enjoy…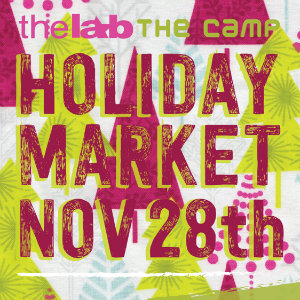 Holiday Night Market at the LAB and CAMP
The LAB and The CAMP will host a Holiday Night Market in support of Shop Local Saturday on November 28, 2015 from 6 to 10 p.m. You can enjoy live music, holiday crafts and support local artists and…