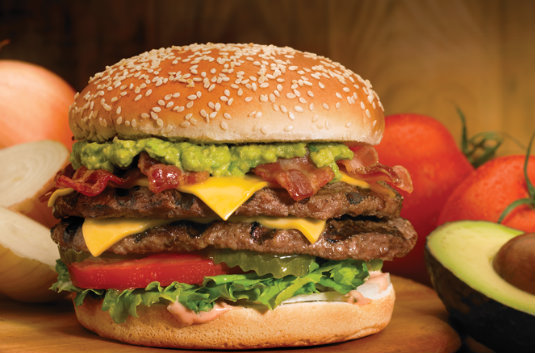 Farmer Boys, the SoCal fast casual concept known for serving award-winning burgers, made-from-scratch breakfast served all day, hand-chopped salads and specialty sandwiches, is opening its seventh Orange County location in Laguna Hills in June. Other locations are in Anaheim (two), Brea, Buena Park, Fullerton, Orange and Santa Ana. The new Farmer Boys will be located at 23952 Avenida De La Carlota in Laguna Hills.
Farmer Boys offers a fresh take on fast casual with their expansive menu of dishes prepared with quality ingredients that are locally sourced whenever possible. Favorites include the award-winning Farmer's Burger, the crisp Farmer's Chopped Cobb Salad, and the French Toast Combo made with cage-free California eggs.
"It's been a dream of mine to own a restaurant, and I wanted to invest in a concept I strongly believed in," said operating franchisee Amir Ibrahim. "I've been a long-time fan of Farmer Boys, and I'm excited to bring this quality concept to the Laguna Hills community."
Ibrahim's goal is to become a part of the Laguna Hills community, by giving back through fundraising efforts, partnerships with nonprofits, and creating jobs at his Laguna Hills restaurant for people with special needs. "My young daughter has down syndrome, and I am very involved with the special needs community. Eventually, I want to provide work opportunities in my restaurants for people with intellectual and/or physical disabilities to help empower them to achieve a level of sustainable independence," said Ibrahim.
Over the next several years, Ibrahim plans to open more Farmer Boys locations in the south Orange County - San Diego market. His first location in Laguna Hills will offer dine in, take out, drive-thru, and phone order service.
With nearly 90 restaurant locations and growing, the words "farm fresh" aren't trendy buzzwords for Farmer Boys. "Farm fresh" was at the core of Farmer Boys when it started over three decades ago, and it still is today. That means Farmer Boys produce doesn't sit around in a warehouse for weeks. It is delivered fresh and whole to the restaurant, at the pinnacle of crispness and flavor. By going the extra mile for delicious, flavorful food, Farmer Boys guests can count on fresh, cooked-to-order meals every time they visit.
23952 Avenida De La Carlota in Laguna Hills.
4150 E. La Palma Ave. in Anaheim. 714.993.0990.
2800 W. Lincoln Ave. in Anaheim. 714.826.6350.
6001 Lincoln Ave. in Buena Park. 714.826.2280.
500 W Lambert Road in Brea. 714.990.2424.
1446 N Harbor Blvd. in Fullerton. 714.578.5000.
1220 N. Batavia St. in Orange. 714.771.2343.
2205 17th St. in Santa Ana. 714.954.0750.
---
The Latest from greer's oc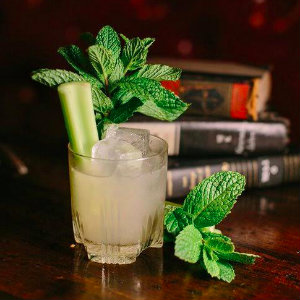 Tiki Nights at Blind Rabbit
This summer, you can enjoy a new lineup of Tiki Night events at one of the coolest speakeasies in the OC, The Blind Rabbit in the ground floor of the Anaheim Packing House. And, you can join the…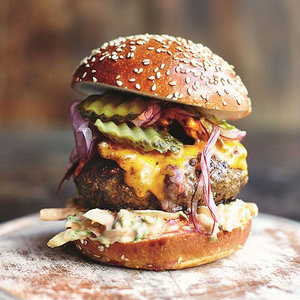 Postmates Free Burgers on Sunday for LA Residents
On Sunday, May 28, it's National Hamburger Day and Los Angeles is ranked #16 as the most burger-loving U.S. city! In celebration, Postmates will be rewarding 10,000 Los Angeles residents free burgers all day. The offer is for the first 10,000 Los Angeles dwellers who download Postmates and order on May 28.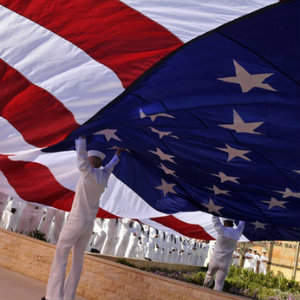 Memorial Day Celebrations in OC
Memorial Day is almost here, and with it, a time of remembrance, tradition, and the unofficial beginning of summer. Here are some local events and observances that you can join.
59th Annual Garden Grove Strawberry Festival
The 59th annual…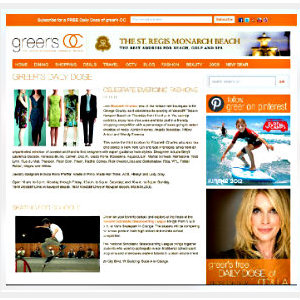 Grow With Us, Partner with us
For the past eleven years, the devoted readers of Greer's OC have provided advertisers with a lucrative target market of highly motivated shoppers, diners and trendsetters.
The devotees trust Greer's OC to give them the latest information about Orange County's…