Dining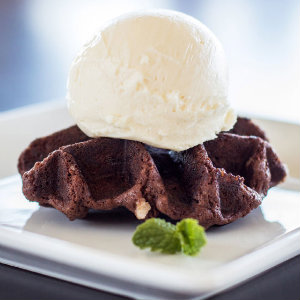 Introducing: The Waffle Affair
The new Waffle Affair in Newport Beach offers more than 21 types of sweet and savory waffles including traditional waffles and daily specialty waffles such as Liége and Madagascar Vanilla Bean. Each waffle is baked fresh-to-order with signature ingredients incorporated into the batter—no toppings required.
The Waffle Affair's co-founders Laury Zetrenne, Julie Tsang, Cindy Dickey and Lisa Favor traveled through Belgium and came home to perfect a batter after years of trial and error—their goal was to create a delicious waffle perfectly crisp on the outside, fluffy on the inside.
In addition to the daily offerings, a menu of rotating specialty waffles such as Lemon Burst, Café Au Lait, Earl Grey Tea, Red Velvet and Toasted Coconut are also available as well as seasonal waffles such as Pumpkin Spice and Gingerbread.
The menu also showcases entrée size savory waffles with premium ingredients mixed into the batter such as Prosciutto di Parma & Gruyere Cheese, Oven Roasted Turkey & Havarti Cheese and Cheddar & Cherry Hardwood Smoked Bacon. Other unique menu offerings include Waffle Bites (Powdered Sugar or Cinnamon Sugar) and Bits & Dips (Breakfast Sausage & Maple Syrup or Hot Dogs & Honey Mustard or Spicy Mayo). Sweet specialty treats include Waffle Crisps, Crispy Cannoli, Chocolate and Caramel Sundaes and Crisps with Berries & Cream.
To complement the waffle menu, you can also order gourmet coffees by illy, including specialty espressos, dark roast coffee, handcrafted hot and blended lattes, along with a selection of Dammann Frères imported teas.
Open 7 a.m. to 6 p.m. Monday through Saturday; 7 a.m. to 5 p.m. Sunday.
1064 Bayside Drive in Newport Beach. 949.720.8155.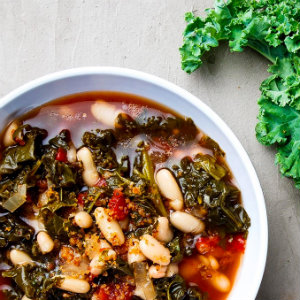 Veggie Grill's Seasonal Specials
Eating vegetables doesn't get much easier or better tasting than at Veggie Grill, our favorite fast-casual concept that features all plant-based soups, salads, burgers, sandwiches and desserts. Veggie Grill changes up the menu for the season and always features signature dishes like Quinoa Power Salad, Crispy Cauliflower, All Hail Kale Salad, Bombay Bowl, and the popular Sante Fe Crispy Chickin'.
The newest menu items (priced from $3.45- $9.95) for the season includes:
Crispy Portobellos – Fresh portobellos, lightly dusted and topped with a variety of spices and parsley, served with creamy ranch or roasted red pepper dipping sauce. All gluten friendly!
Sonoran Winter Bowl – spiced and fire-roasted carrots, seasoned black beans, avocado chunks, tomato corn salsa, jalapenos, tortilla strips and roasted red pepper sauce stacked on quinoa pilaf with dried grapes and almonds.
Kale + White Bean Braise – white beans, fresh kale, onions, tomato and veggie broth topped with bread crumbs, dried grapes and almonds, with a red pepper chile sauce.
Chargrilled Veggie + Penne - Trio of charred eggplant, red bell peppers and escarole, along with roasted sweet potatoes, quinoa marinated kale bed, citrus vinaigrette, pepitas, and penne pasta served cold.
Glazed Tofu Banh Mi – Glazed 5-spice tofu, chargrilled eggplant, house-pickled carrots and white cabbage with fresh jalapenos, basil, cilantro and mint leaves.
Butternut Velvet Soup – Butternut squash and sweet potato infused with almond milk and topped with pumpkin seeds and fried sage.
Veggie Grill has multiple locations in Orange County including:
University Center – Irvine at 4213 Campus Drive in Irvine. 949.509.0003
Tustin Marketplace at 13786 Jamboree Road, #100 in Irvine. 714.669.3037
Irvine Crossroads is at 3972 Barranca Parkway Suite A in Irvine. 949.681.0173.
Irvine Spectrum Center is at 81 Fortune Drive Irvine. 949.727.9900.
Plaza de la Paz in Laguna Niguel is at 27321 La Paz Road in Laguna Niguel. 949.362.9649.