Dining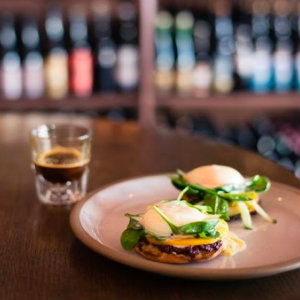 Morning Craft Eats and Award-Winning Coffee
Looking for a great breakfast spot with craft eats and award winning coffee? Executive Chef Greg Daniels and Executive Sous Chef Zach Scherer at Provisions Market in Old Towne Orange just launched a delicious new breakfast menu from 7 to 11 a.m. daily.
Signature items include a Mediterranean Benedict with feta hollandaise, and a breakfast burrito served with freshly baked breads and muffins. You can also choose from a Monte Cristo french toast sandwich, breakfast sandwich, housemade granola, biscuits & gravy, lox & bagels, bruléed grapefruit. For a morning sweet tooth, they offer cookies, coffee cake and pound cake.
Also, the restaurant has introduced two new Micheladas – Red Fresno Chili and Green Tomatillo Cucumber Serrano – and an Old Towne Crush Cold-Pressed Juice Mimosa featuring a blend of fresh carrot, orange, apple, lemon, ginger and pineapple juices from neighboring Growl Juice Pub.
Portola Coffee Lab located within Provisions offers craft brewed coffees with skilled baristas delivering a rich experience focused on their Portola-roasted coffee and inspired brewing techniques.
Open 7 a.m. to 10 p.m. Sunday through Wednesday; 7 a.m. to midnight Thursday through Saturday.
Provisions Market is at 143 N. Glassell Street in Old Towne Orange.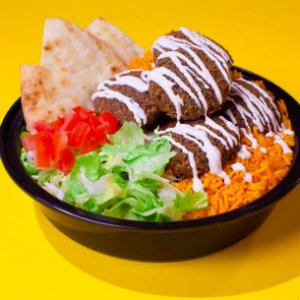 NEW York's Famed Halal Guys Arrive in Costa Mesa
The Halal Guys, New York's food cart with a cult following, are expanding from New York to its first West Coast brick-and-mortar fast casual location opening Friday, Oct. 2 in Costa Mesa. The famed food cart is known for its gyro sandwiches, chicken-and-rice platters and delicious mystery white sauce.
You can also order delicous French french fries, hummus, tahini and pita, olives and baklava.
The NYC-based concept signed a deal with Fransmart known for building other popular concepts such as Five Guys, to bring 50 franchised units to Southern California.
The Halal Guys grew from a modest food cart on the streets of New York City to a globally recognized American Halal street food. The Manhattan-based landmark was created by Mohamed Abouelenein, Ahmed Elsaka and Abdelbaset Elsayed of Egypt who recognized that many Muslim cab drivers in New York wanted a place to buy Middle Eastern street foods, so they created their first food cart and quickly became a destination for American Halal fare.
3033 Bristol St. in Costa Mesa.