Dining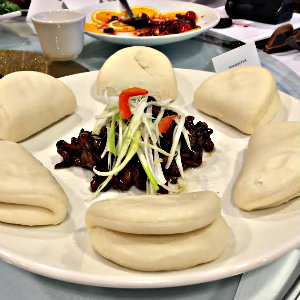 Spiciest City
We just discovered Spicy City in Anaheim Hills, an upscale Chinese restaurant with both American style Chinese foods and traditional Szechuan dishes to satisfy all tastes.
The Anaheim Hills location was formerly Mandarin Taste and is now owned by Tony Xu who hails from Hunan, China. He's bringing a love for his mother's cooking to Spicy City. He also has a location in Irvine on Culver Drive.
Whether you want to stop by for a lunch buffet or order off the lunch and dinner menu, you can dine on Chinese favorites such as egg rolls, hot and sour soup, Kung Pao chicken, fried shrimp, and moo shu pork, or get more adventurous with brotherhood eel, Hunan style lamb hot pot, pork intestines in dried pot, or frog with chili and hot sauce.
A few favorites include the garlic eggplant and cumin lamb, shredded pork with pickled vegetables, honey walnut shrimp, and Mongolian beef.
Both locations feature a full bar, hardwood floors, traditional Chinese decor, cloth linens and family style dishes.
Open 11 a.m. to 9:30 p.m. Monday through Thursday; 11 a.m. to 10 p.m. Friday to Sunday.
5555 E. Santa Ana Canyon Road in Anaheim. 714.974.8889.
Open 11 a.m. to 9:30 p.m. Monday through Saturday; 11 a.m. to 9 p.m. Sunday.
14310 Culver Drive, Ste A-100 in Irvine. 949.733.9200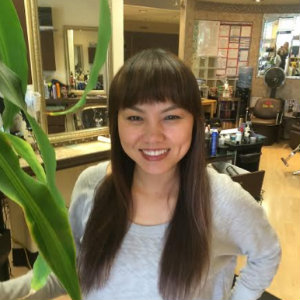 Posh and Delicious Indian Cuisine
The award-winning Tamarind of London at Crystal Cove Promenade isn't just the most visually stunning contemporary Indian restaurant in OC, it's also the sister restaurant to the Michelin ranked flagship location in London.
And thanks to their wildly talented Executive Chef Imran Ali, a leader in the Modern Indian Cuisine movement who visits India every year to meditate and charge his culinary creativity, the menu offerings are delectable, some are vegetarian, vegan, gluten and dairy free. Even Los Angeles Times' restaurant critic, Jonathan Gold named it the "Best Indian Food" of 2013 in Southern California.
Chef Imran's journeys inspire his elevated, diverse menu creations and sophisticated offerings for every occasion, mood, appetite and palate. He even takes special orders for locals who are craving hard to find dishes.
Tamarind of London's dishes are visually artistic and colorful, with complex spices and flavors such as the aloo tikki and masala aloo, a grilled potato cake with cumin and ginger; spiced masala-potato croquette with smoked tomato chutney; sweet potato crisps; and lassen jhinga, tandoori grilled prawns with kalonji, garlic, marinade, tulsi salad; and baingan ka salan, a baby eggplant curry with Indian baby eggplant, moilee curry sauce and Indian risotto; tandoori chicken served with a cranberry chutney and cucumber salad; and chicken tikka masala, a chicken breast tikka in makhni sauce with sauteed onions and dried fenugreek leaves.
Other favorites that you must try include the dumpukht biryani, its signature rice biryani, sealed with a pastry lid, with a choice of vegetables, shrimp, chicken or lamb; the goat cheese naan; Safrani Machhi, a Charbroiled Chilean Sea Bass marinated in safron, ginger and green chillies; apricot curry sauce; Indian risotto; and the grilled quinoa with punjabi pyaz; and lastly the mulaim rattan curry, lemon chili scallops simmered in a lemongrass scented coconut curry served with garlic naan
Tamarind of London offers an upscale Indian dining experience, signature cocktails, a generous Happy Hour and it's open for lunch and dinner daily.
Open for lunch 11:30 a.m. to 2:30 p.m. Monday through Saturday; and for dinner from 5 to 10 p.m. Monday through Saturday; open for lunch 11:30 a.m. to 2:30 p.m. Sunday; and open for dinner 5 to 9 p.m.
Tamarind of London is at Crystal Cove Shopping Center, 7862 East Coast Hwy. in Newport Beach. 949.715.8338.