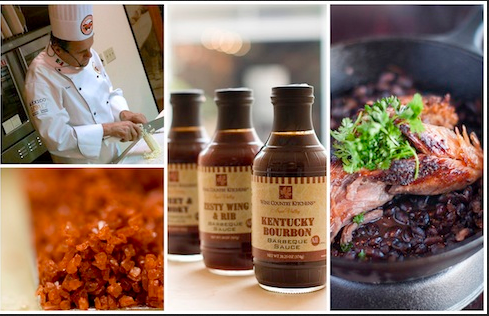 The three-day Memorial Day holiday weekend is almost here - which means sun, fun, and of course, at-home barbecues with friends and family. OC's finest chefs at SoCo and purveyors of all things handcrafted at The OC Mix, shared with us the perfect grilling tips and one-of-kind products that will make your Memorial Day BBQ really sizzle! Read on to learn about smoking your own meat, creating organic sauces from scratch, and purchasing only the finest USDA-grade meats - all at SoCo!
SoCo, OC's growing culinary destination, is a one-stop shop for all things BBQ this Memorial Day weekend. Come to Local Fare, located inside The OC Mix, for gourmet California-made sauces, marinades, mustards and more. Try the Bautista Creek Local Produce Blackberry Barbecue Sauce – made from fresh blackberries and tomatoes - a fan favorite on chicken! Another great tip from Local Fare is using Earth & Vine Pineapple Sake Teriyaki Marinade (you might have seen the products on ABC's "Shark Tank") - perfect on beef, veggies, and even salads.
Savory Spice Shop at the OC Mix offers 25 different rubs that can be applied dry or wet to any protein, and the shop even carries many salt-free and organic varieties. The most popular is the Red Rocks Rub, which easily creates a marinade with the simple addition of ketchup and beer! Savory Spice Shop owner Laura Shute's tip: when grilling steak, rub the meat with a little Red Rocks marinade before cooking, as well as during the cooking process, so that slight charring will develop on the outer layer of the steak, sealing in moisture and flavor.
ARC, SoCal's most buzzed-about American Roast House, is equipped with an oven you will be hard-pressed to find in any home. But, if you want to try to replicate some of their dishes on the grill, Chef Noah Blom shares his tips on bringing a little bit of the ARC flavor to your next BBQ. Chef recommends starting with quality meats (more about this in the Surfas tip below) and ingredients. Make sure you select a cut of meat with enough fat on the bone – grilling is a dry way to cook, so the fat will help the meat retain moisture.
Also, keep it hot – the grill that is - if you're using wood to grill, use butter, duck fat and other things with low smoke points. And, don't forget to take your meat off the grill when it's a temperature lower than desired and let it rest for 5-10 minutes so the temperature is right for serving - then flash-cook it in the oven before serving to finish it off. This way, the juices will remain in the meat when you serve it. Chef Noah enjoys finishing the meats with garlic butters, maple/lemon, honey/lime and other great combinations to really bring out great flavors in your meat and add a dynamic layer of flavor, post-grilling.
Now that you've read all about the marinades, spices, and grill tips for your BBQ – you need to buy the best possible protein to grill! Surfas Culinary District at SoCo is "Paradise Found" for serious food enthusiasts, professional chefs and at-home cooks. You might know Surfas Culinary District for their amazing cheese selection, baking goods, cooking supplies and cooking equipment, but did you know Surfas is home to a huge selection of Certified Sustainable Seafood and an impressive selection of USDA Prime meat?
At Surfas Culinary District, you also can order meat online from renowned Newport Meat - the leading provider of restaurant quality fresh, never frozen, natural and sustainable meats of the highest quality and trim standards.
Before you leave SoCo for all your BBQ needs, make sure you stop by SoCo Farmers' Market this Saturday from 9 a.m. to 2 p.m., for the freshest, locally grown produce and fruit to round out your Memorial Day meals!
SoCo and The OC Mix is at 3313 Hyland Ave. in Costa Mesa.
---
The Latest from greer's oc
Grown Up Style HopScotch
HopScotch, a watering hole specializing in craft beer, small batch whiskey and chef driven food in Fullerton's original Pacific Electric Railway Station just launched a new "Social Hour" menu. Now you can stop by the tavern housed in…
Mini But Mighty Bar
Orange County's newest martini and small plates eatery Microbar, just opened at Mercantile West shopping center in Ladera Ranch. Microbar, from the same owner of the popular Pizza e Vino in Rancho Santa Margarita, offers seasonal small plates…
The Intergalactic Nemesis Giveaway
We're giving away two tickets to the live-action graphic novel "The Intergalactic Nemesis Book One: Target Earth" at Segerstrom Center for the Arts in Costa Mesa. The tickets are good for the performance Friday, May at 7:30 p.m.…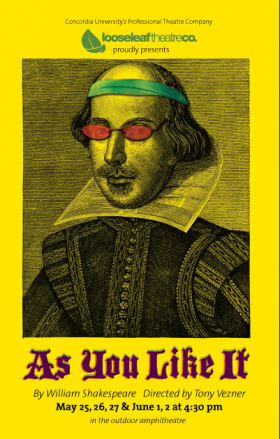 As You Like It!
Pack a picnic and enjoy Shakespeare in a free outdoor theatre performance of "As You Like" at Concordia University Irvine at 4:30 p.m. on May 25-27 and June 1-2.
Concordia's professional theatre company, Looseleaf Theatre Co. will…