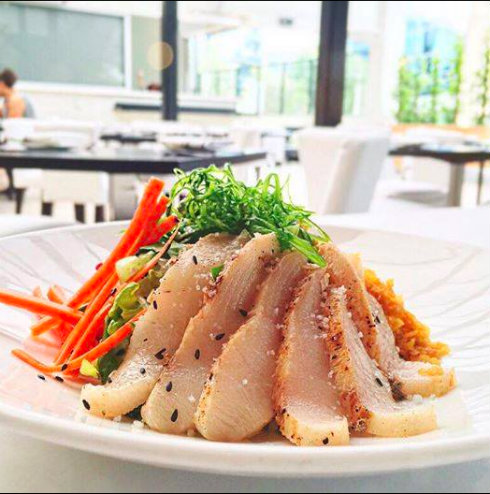 Top Chef's Shirley Chung just opened Twenty Eight Restaurant & Lounge in Irvine that brings a refreshing spin on traditional Chinese cuisine with local, seasonal ingredients and bold flavors. Named after an important number to Chef Shirley's partner, seasoned restaurateur Stacie Tran, that signifies positive change and success in traditional Chinese culture.
Born and raised in Beijing, China, Chef Shirley is trained in classic French and Italian cuisine, and has an impressive culinary background including working for and opening restaurants with Thomas Keller, Guy Savoy and Mario Batali.

"I like my cuisine to tell a story," says Chef Shirley, of her innovative menu of sharable plates at Twenty Eight. "My inspiration for this menu is reflective of my childhood years in Beijing, my past experiences, and my travels, all of which have inspired me to push the envelope."

Twenty Eight's menu, which will change seasonally and features daily specials, along with modern Chinese dishes year-round, including Lobster Dumpling with Consommé, House-Cured Head Cheese & Beef Tongue, Singapore-Style Chili Lobster with Hand-Cut Noodles, Steamed Local Black Cod in Banana Leaf, Slow-Braised Ox Tail, Squid Ink Hand-Cut Noodles with Uni, 8 Treasure Rice, and Tofu Panna Cotta with Red Bean Ice Cream.

Chef Shirley is on a mission bring a new Asian experience to the county by offering a fresh, affordable approach to conventional Asian cuisine.

In addition to their menu of modern Chinese specialties, diners can enjoy Dim Sum and Small Plates menu, as well as a full bar with a focus on craft cocktails, and private dining options for both large and small gatherings.
Twenty Eight features seating in a main dining area and an indoor/outdoor Atrium Dining Room, as well as a comfortable bar and lounge. Guests can look forward to special events and wine dinners at soon.
19530 Jamboree Road in Irvine, adjacent to the Google offices. 949.852.2828.
---
The Latest from greer's oc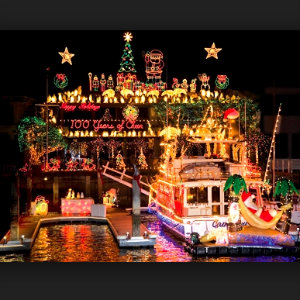 Christmas Boat Parade Dining
Local restaurants in the neighborhood will be offering special menus in honor of the 106th Newport Beach Christmas Parade running through Sunday, Dec. 21. The parade starts at Bay Island at 6:30 p.m. and finishes at the same site at…
N'Ice Free Ice Cream!
With the holidays here, N'ice Cream and Granola Babies at SOCO invite you to treat yourself to free ice cream this Saturday, Dec. 20.
The first 100 people to visit Granola Babies (opens at 10 a.m.), OC's premier ecobaby boutique and community, will…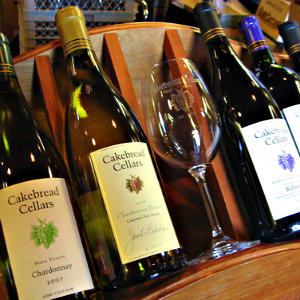 Cakebread Tasting at OC Wine Mart
OC Wine Mart will be celebrating its final wine tasting event of 2014 with celebrated Cakebread Cellars on Thursday at its Yorba Linda location and Friday at its Irvine location for $30 per person ($3 back towards purchase &…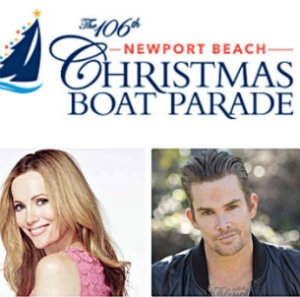 106th Annual Newport Beach Christmas Boat Parade
Tomorrow night marks the opening night of the 106th Newport Beach Christmas Boat Parade, taking place at 6:30 p.m. with comedic actress Leslie Mann and singer/actor Mark McGrath of Sugar Ray as the first ever Grand Marshals for the parade. Each…