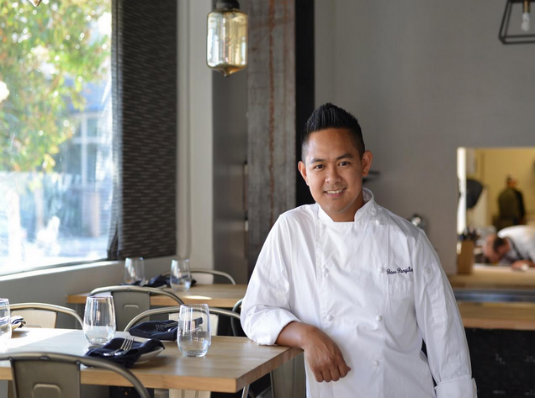 Orange County just elevated its restaurant scene with the opening of Mix Mix Kitchen Bar in Downtown Santa Ana. It's one of the most exciting restaurants to open in years. Award-winning chef Ross Pangilinan, created Mix Mix, a new concept of global dishes with influences from traditional French, Italian and modern Filipino cuisines. Mix Mix is in the space formerly occupied by Black Box DTSA, which replaced Little Sparrow on Main Street.
Chef Ross Pangilinan's career is so impressive—he's worked in France for the two-Michelin-starred Les Trois Marche. At just 21, Patina Restaurant Group recognized Pangilinan's skills and offered him his first sous chef position at Pinot Provence in 2005. After two years, he returned to France to work in the Michelin-starred Regis restaurant where he strengthened his culinary technique and back of the house operations.
His sous chef position at the flagship Patina at the Walt Disney Concert Hall helped earn the restaurant its Michelin star in 2007. A year after various successes, including opening the modern Italian restaurant Sinatra within Encore at the Wynn in Las Vegas, Pangilinan returned to Patina Restaurant Group in 2009 as Executive Chef at Leatherby's Café Rouge, where he led the culinary team for 7 years.
"The inspiration for my menu at Mix Mix comes from both the memories I embrace from childhood and techniques I've learned throughout my culinary career," said chef Pangilinan. "At an early age, my father instilled in me an appreciation for diversity in food; together, we explored everything from hole-in-the-wall Chinese eateries to high-end French restaurants."
Chef Pangilinan's seasonal menu offers daily market specials and globally inspired dishes such as Filipino Ceviche with yellowfin tuna, coconut lime, avocado, pork cracklings and Thai chile; Seared Foie Gras Buenelo with charred pineapple and al pastor spice; Soft Egg Raviolo with herb ricotta, black pepper pasta, guanicale, parmesan and brown butter.
Crispy Duck Leg with mushroom risotto, blackberries, Szechuan pepper and cider jus. Market Pasta, a handmade pasta inspired by the season's freshest ingredients from local markets; and a Kobe Burger with bacon, caramelized shallots, oven-dried tomato, cheese and rosemary aioli. The Tropical Verrine is a lychee with passion fruit, coconut and macadamia nuts.
The Filipino Ceviche and Tropical Verrine pay homage to Pangilinan's Filipino heritage, and the Tropical Verrine is a modern interpretation of the restaurant's namesake dish, Mix Mix, the literal translation from Halo Halo, a traditional Filipino dessert featuring a mixture of sweets.
The beverage program focuses on 'shaken & stirred' cocktails created with house-made bitters, syrups, and infusions, as well as French wines and craft beer from around the world.
At Mix Mix, there's also a reservation-only chef's table will offer a five-course "Oui Chef" menu that evokes a dining experience for all the senses.
Open for dinner Tuesday - Thursday from 5 p.m. to 10 p.m. and Friday and Saturday from 5 p.m. to 11 p.m. Brunch will be offered every Sunday from 11 a.m. - 3 p.m.
Mix Mix Kitchen Bar is at 300 N. Main St. in Downtown Santa Ana.

---
The Latest from greer's oc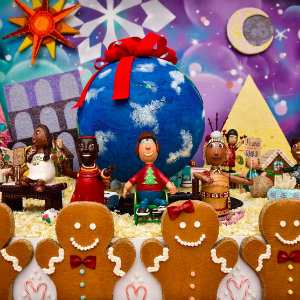 Gingerbread Extravaganza at The Ritz-Carlton, Laguna Niguel
Here's a fun way to get into the holiday spirit, stop by to see and smell The Ritz-Carlton, Laguna Niguel's amazing Gingerbread display created by executive pastry chef Daniel Dominquez, assistant pastry chef Theresa Ebilane-Moore and their talented team…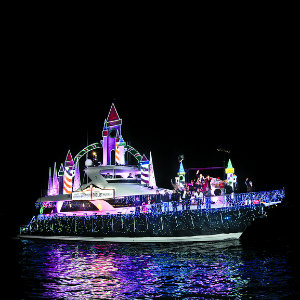 The Lighthouse Bayview Cafe's 3-Course Christmas Boat Parade dinner
The Lighthouse Bayview Café is celebrating its one year anniversary today and will continue to celebrate the holiday season during the 108th Annual Newport Beach Boat Parade on December 14-18. The Lighthouse is offering a special $35…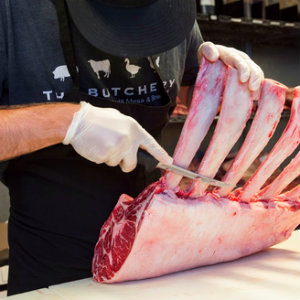 The Butchery Grand Opening Celebration at Crystal Cove
The place to be on Saturday is at the new Butchery at Crystal Cove Shopping Center in Newport Beach. The full-service butcher shop known for high-quality meats, artisan cheeses, craft beers and wines, will celebrate the opening of its…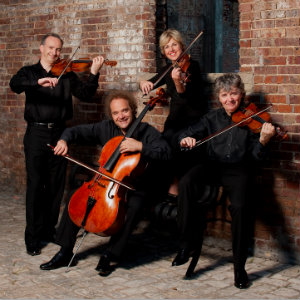 Segerstrom Center's Chamber Music Series Welcomes the Takács Quartet
The award-winning Takács Quartet returns to Segerstrom Center for the Arts on Saturday, Dec. 10 for an evening of chamber music that includes Haydn's String Quartet Op. 77 No. 2, Bartók's String Quartet No. 2 and Dvořák's String Quintet…