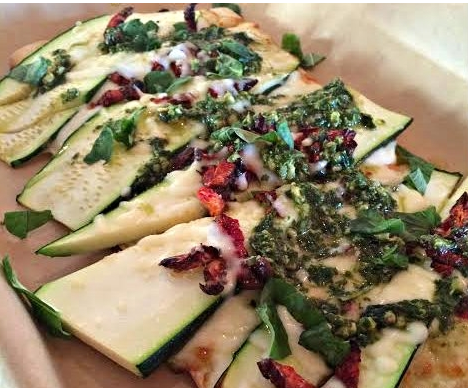 Thanks to three guys who love surfing sessions and sandwiches, Sessions Sandwiches is the newest West Coast deli on the Newport Beach Peninsula. Their menu offerings includes hearty hot and cold gourmet sandwiches, Longboard hot dogs, house-made sauces, flatbreads, salads, and sides prepared fresh daily.
Since it opened In April and quickly turned into a locals' favorite hangout for cold brew Kean coffees in the morning, to all day grab-and-go meals, Sessions just rolled out an expanded breakfast menu including savory sandwiches and new dinner menu offerings.
Some of the new Sessions' breakfast menu include: The Al Capp, a vegetarian's delight, with tomato, cucumber, cream cheese and lemon pepper, served on an everything bagel. McSession, with hot smoked bacon, baked eggs, Vermont cheddar and sriracha syrup, sandwiched between a plain bagel. The Notorious P-I-G, A West Coast twist on an eastern tradition, combining Virginia ham, smoked bacon, sausage, baked eggs and Vermont cheddar on an everything bagel.
For the dinner crowd, Sessions Sandwiches new menu, served between 5:30 and 10 p.m. daily includes salads featuring produce sourced locally and nine delicious flatbreads that include some of our favorites: Thaid Up, a fusion of flavors featuring grilled chicken, peanut sauce, mozzarella, pickled vegetables, cilantro and sriracha aioli sauce; or Flavor Town, Italy meets New Orleans in this mashup, with meatballs, creole mustard cream, mozzarella, arugula and shaved parmesan; and Redneck In Be, pulled pork, BBQ sauce, mozzarella, scallion, adobo buttermilk and cilantro; and the Little Slice of Heaven, a sweet combination features bacon, caramelized onion, mozzarella and mascarpone.
To view Sessions Sandwiches full menu, visit sessionssandwiches.com
In addition, they're now offering catering options as well.
Open daily from 7 a.m. to 10 p.m.
Sessions is at 2823 Newport Blvd., in Newport Beach. 949.220.9001
National Waffle Day at Wafflette Cafe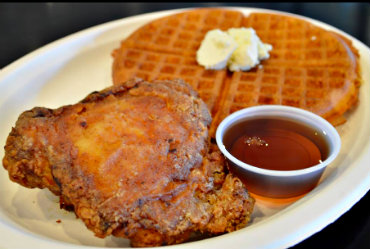 In honor of National Waffle Day on Sunday, Aug. 24, Wafflette Café in Foothill Ranch will celebrate by offering each guest a buy one, get one free deal on their line of savory waffle sandwiches both Saturday and Sunday.
Along with this offer, the café will also introduce shaved snow, a flavor-infused, soy-based frozen treat, to the menu by offering a free 8 oz. sample of shaved snow with one topping to each guest starting Friday from 11 a.m. to 3 p.m. and 5 p.m. to 9 p.m, and all day Saturday and Sunday. Customers throughout the weekend can also enter to win an iPad Mini. locally-owned, fast casual restaurant
Wafflette Café is locally owned and and under new management by Orange County resident Thuong Nguyen.
As well as serving shaved snow and waffle sandwiches including signature pulled pork and turkey club sandwiches, Wafflette Café also offers coffee and espresso drinks by Los Angeles-based Groundwork Coffee, dessert waffles, breakfast served all day and other frozen dessert treats.
Open 7 a.m. to 9 p.m. Monday through Friday. 8 a.m. to 9 p.m. Saturday, 8 a,m. to 8 p.m. Sunday.
Wafflette Café is in Foothill Ranch's Towne Centre, 26612 Towne Centre Drive, Suite C, Foothill Ranch. 949.305.3600.
---
The Latest from greer's oc
Taste of Westminster
With one ticket to the 5th Annual Taste of Westminster on Saturday, Aug. 23 from noon to 4 p.m., you can sample tasty foods from some of the top restaurants in the area.
A few of the participating eateries…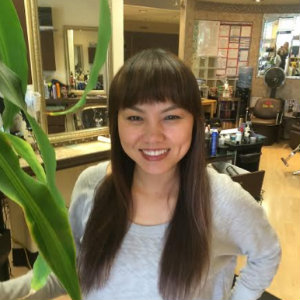 Posh and Delicious Indian Cuisine
The award-winning Tamarind of London at Crystal Cove Promenade isn't just the most visually stunning contemporary Indian restaurant in OC, it's also the sister restaurant to the Michelin ranked flagship location in London.
And thanks to their wildly talented…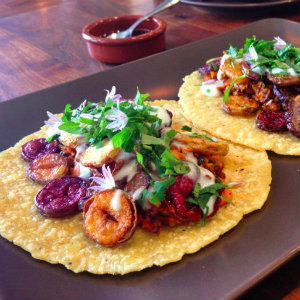 Elevated Mexican Cuisine in OC
Taco Maria, the one time famed taco food truck that easily served the best tacos in Orange County and beyond (we'll never forget the roasted pumpkin tacos), has been on a metamorphosis ever since it opened its first brick…
Hearts of Montage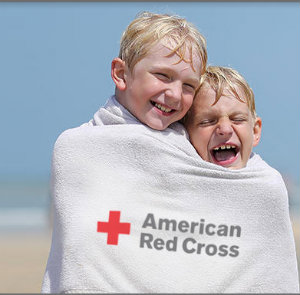 You can help save three lives by donating blood at the Hearts of Montage Red Cross Blood Drive on Thursday, August 21 from 7 a.m. to 7 p.m. in Grand Ballroom III…