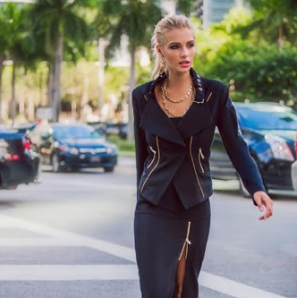 For more than 20 years designer Marisa Kenson helped national brands in every aspect of designing, developing, and merchandising. And in 2008, Marisa decided to take her knowledge and make her own mark on the apparel world, developing an affordably priced, but high-end-design-inspired line for women called the Marisa Kenson Collection.
The flattering and forgiving signature piece of the Marisa Kenson Collection, the patent pending, "Invisible Belt Dress," is a favorite among celebrities, including Katy Perry, former Pussy Cat Doll, Nicole Scherzinger, the multi-talented singer and actress, Aubrey O'Day, dancer, Cheryl Burke, and reality TV star, Vicki Gunvalson from "The Real Housewives of Orange County."

Last year, Marisa collaborated with Youngevity International to launch the online and social selling brand, MKCollab.com Marisa Kenson Collaborative. The Youngevity partnership empowers Marisa to do what she loves, empower and support women in realizing their dreams of not only wearing comfortable, functional and fashion-forward clothing, but owning a piece of the fashion business.
Now women can launch their own e-Boutique and online department store with no risk, and have access to millions of dollars of inventory.
On MKCollab.com you can shop from denim, dresses, skirts, tops, jackets and coats, active wear, shorts and even jewelry. Her collections are even categorized in easy to shop from categories such as luxe life, haute traveler, werk it, hang out, wild thing and more.
MKCollab.com is now offering one Greer's OC reader a $500 shopping spree (no cash for credits unused). Simply subscribe to Greer's OC and enter promo code "MKCollab". If you are already a subscriber, encourage a friend to subscribe. We'll announce the winner on Dec. 30.
MKCollab.com will also be helping me in my quest to get the "Human Trial" film made that's documenting the race to cure diabetes!
Ugliest Holiday Sweater Bottle Share & Canned Food Drive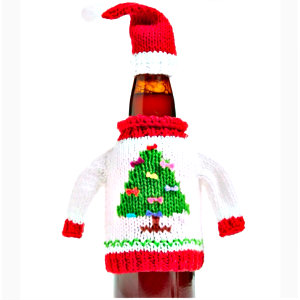 Get your ugliest holiday sweater, your nicest bottle of craft beer, and a few canned goods because Provisions Market in Old Towne Orange is hosting its first-ever Ugly Sweater Bottle Share & Canned Food Drive today from 6 to 8 p.m..

In addition to the bottles you bring, they'll have a keg for you to enjoy, some holiday punch (spiked, of course), tray-passed appetizers, and Happy Hour pricing on its entire tap list for the rest of the night! Provisions will be handing out prizes for the ugliest sweaters (announced at 8 p.m.), so you'll want to dress to (un)impress!

Tickets cost $25 per guest ($10 for DD, includes food and N/A punch) - get them here.

Provisions Market is at 143 North Glassell St. in Orange. 714.997.2337
---
The Latest from greer's oc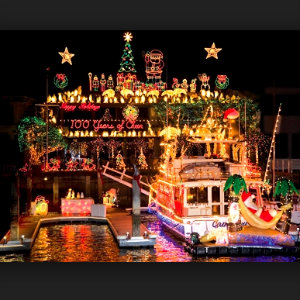 Christmas Boat Parade Dining
Local restaurants in the neighborhood will be offering special menus in honor of the 106th Newport Beach Christmas Parade running through Sunday, Dec. 21. The parade starts at Bay Island at 6:30 p.m. and finishes at the same site at…
N'Ice Free Ice Cream!
With the holidays here, N'ice Cream and Granola Babies at SOCO invite you to treat yourself to free ice cream this Saturday, Dec. 20.
The first 100 people to visit Granola Babies (opens at 10 a.m.), OC's premier ecobaby boutique and community, will…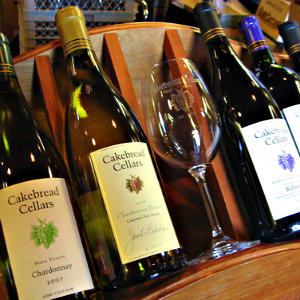 Cakebread Tasting at OC Wine Mart
OC Wine Mart will be celebrating its final wine tasting event of 2014 with celebrated Cakebread Cellars on Thursday at its Yorba Linda location and Friday at its Irvine location for $30 per person ($3 back towards purchase &…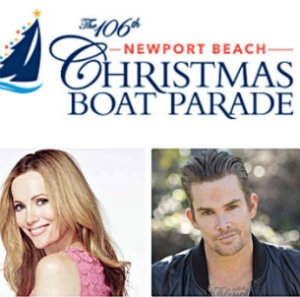 106th Annual Newport Beach Christmas Boat Parade
Tomorrow night marks the opening night of the 106th Newport Beach Christmas Boat Parade, taking place at 6:30 p.m. with comedic actress Leslie Mann and singer/actor Mark McGrath of Sugar Ray as the first ever Grand Marshals for the parade. Each…