Palo Alto based Lyfe Kitchen just opened its first OC outpost at Irvine Spectrum Center, near Dave & Busters and Panda Express.
The concept is all about great-tasting food that's affordable, convenient, and if that's not enough, it offers sustainable and local ingredients, as well as 100% grass-fed steaks, antibiotic and hormone free meat and poultry and dishes, and as many organic ingredients as possible.
Award winning chef Art Smith of "Top Chef Masters" and formerly Oprah
 Winfrey's personal chef and Executive Chef Jeremy Bringardner developed Lyfe's menu featuring dishes that are mostly plant-based and contain fewer than 600 calories. There's something for everyone on the menu: gluten free, vegan and vegetarian, wine and beer and seasonal items.
Popular dishes include Quinoa Buttermilk Pancakes served with fresh berries, Greek yogurt and maple syrup; Art's Unfried Chicken with a choice of grilled chicken or GardeinTM chick'n with roasted Brussels sprouts, butternut squash, dried cranberries, cashew cream and Dijon vinaigrette; Tal's Grain Bowl which includes stir-fried vegetables and GardeinTM beefless tips served over quinoa, black rice and cilantro with sweet chile-ginger sauce; and for dessert, there's the Chocolate Budino, an Italian pudding with pomegranate chia seeds and toasted almonds.
In keeping with its sustainable focus, the restaurant is LEED certified, uses low-voltage lighting and 100% recycled material for table and countertops, and other sustainable features.
Open for breakfast, lunch and dinner and also offers full catering and delivery.
Open 8 a.m. to 9 p.m. Sunday-Thursday; 8 a.m. to 10 p.m. Friday-Saturday.
Irvine Spectrum at 71 Fortune Drive in Irvine. 949.727.1208.
Pumpkin Spice and Everything Nice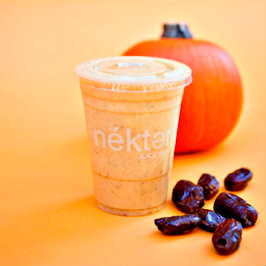 Want the delicious flavor of a Pumpkin Spice Latte and know the ingredients are healthy?
nekter Juice Bar's Pumpkin Spice Smoothie is blended with dates, cinnamon, nutmeg, agave, raw housemade cashew milk, and ice, it tastes like a slice of pie, and it has necessary nutrients like potassium, vitamin A, and vitamin C.
nekter's Pumpkin Pie Smoothie has health benefits: it can help with weight loss, since pumpkin is high in fiber and makes you feel full longer; it can work as a post workout refuel – the high level of potassium helps restore electrolytes to help your body recover; and it helps as an immunity booster – it is high in both vitamin A and C.
nekter juice bar has multiple locations in Orange County including Aliso Viejo, Anaheim Hills, Brea, Costa Mesa, Corona del Mar, Dana Point, Huntington Beach, Irvine, Ladera Ranch, Laguna Beach, Mission Viejo, Newport Beach, Rancho Santa Margarita, San Clemente, and Yorba Linda.
---
The Latest from greer's oc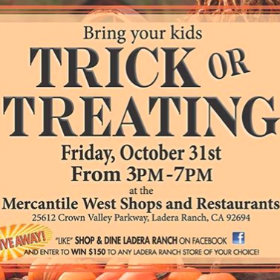 Trick or Treating at Mercantile West
On Friday, you can start your family's Halloween fun early by trick-or-treating at Mercantile West at Ladera Ranch from 3 to 7 p.m.
Participating shops and restaurants at Mercantile West will offer special deals during the event, including a…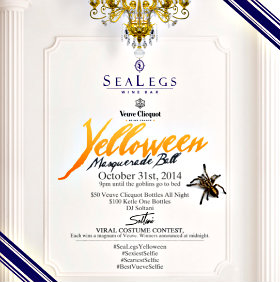 Veuve Clicquot Yelloween Ball at SeaLegs
The award winning SeaLegs Wine Bar in Huntington beach will be celebrating Halloween on Friday at 9 p.m. with a Veuve Clicquot Yelloween Masquerade Ball.
DJ Mike Soltani will provide beats for guests to dance the night away to,…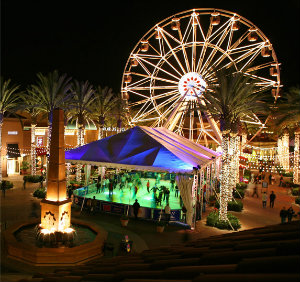 The OC Chill at Irvine Spectrum
The outdoor ice skating tradition continues at Irvine Spectrum now through February 16. The ice rink is located in the Giant Wheel Court adjacent to Nordstrom and Macy's.
Prices are $18.50 for adults and children, including skate rental. Prices…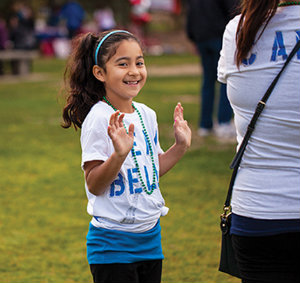 JDRF OC Walk To Cure
Join me in the JDRF Walk to Cure Diabetes on Sunday, Nov. 9 at an exciting new venue: Angel Stadium of Anaheim! You can team up with JDRF, the only global organization with a strategic plan to fight…