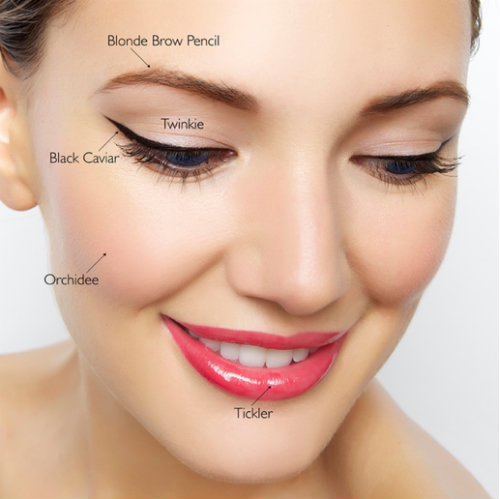 Just to make your beauty needs as streamlined as possible, sisters Delphine Berryhill and Dusty Starks, a celebrity makeup artist who has worked with Hollywood notables Rihanna, Beyonce, Jason Derulo, and Gigi Hadid created Orange County's newest beauty resource, Butterfli Me Makeup Studio with a custom line of Delphine Cosmetics celebrating its grand opening today in Irvine.
Delphine was inspired to create Butterfli Me to improve cosmetic counter makeup experiences. She knows what it's like to get your makeup done, sometimes with a look that you don't want, and to make things worse, feeling pressured to buy products that you don't know how to use.
Butterfli Me offers a Look Book offering 24 classic, glamorous looks customized according to eye color that vary in intensity, from natural to a bright bold lip inspired by international locations. The beach city looks are more natural, whereas looks named after large metropolitan cities like Hong Kong offer more drama.
Each look is created with a proprietary line of Delphine Cosmetics which are simple, easy to use, hypo-allergenic and high quality. The look book can be found on the Butterfli Me app on iTunes where members can manage their personal profile and track their favorite looks, artists and purchased products and on Butterfli.Me. The Butterfli Me experience emphasizes learning how to create the look at home by offering a diagram even showing where products and colors should go.
Butterfli Me is offering one lucky reader a makeover package to Butterfli Me Makeup Studio. Simply leave a comment on our Facebook page and we'll announce the winner on Wednesday, May 27.
Butterfli Me's talented team of makeup artists are also available for in-home visits or special event appointments. Additional service offerings include makeup lessons, group parties, lash and brow services and even men's grooming!
Open 9 a.m. to 7 p.m. Monday through Thursday; 9 a.m. to 9 p.m. Friday and Saturday; and 10 a.m. to 5 p.m. Sunday.
Butterfli Makeup Studio and Butterfli Me Mobile Service is at Jamboree Promenade (on the corner of Jamboree & Dupont) at 2646 Dupont Drive, Suite 65 in Irvine. 949.825.7272.
---
The Latest from greer's oc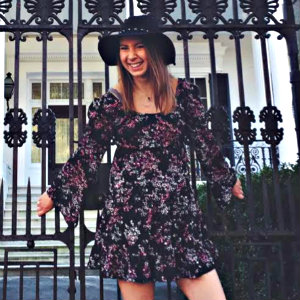 Introducing, Greer's Girl Andrea Hammer
We are thrilled to announce that are newest Greer's Girl is Andrea Hammer, a new contributor to our site. She fits right in perfectly, with a love for food, fashion and all things Orange County.
Andrea is a senior…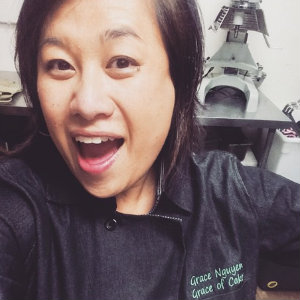 Grace Nguyen
1. You're a high school counselor by day, and baker by night. How do you balance both? What's your typical day look like?
Yes, I am both a counselor and a baker. It is hard to balance both right…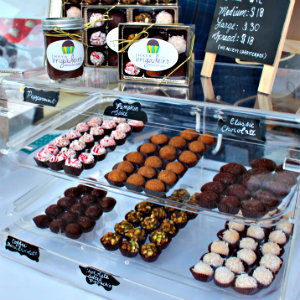 Patchwork Santa Ana
You can shop, eat, and enjoy your day while supporting local artisans at the Patchwork Show Santa Ana on Sunday from 11 a.m. to 5 p.m.
It's a huge festival showcasing local emerging artists, crafters and designers alongside artisan…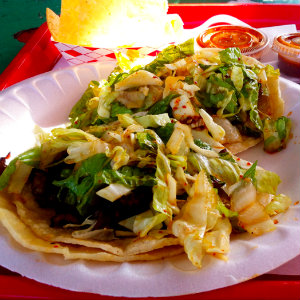 El Granjenal Tacos Por Favor
We're going to go out on a limb and say the best tacos in Costa Mesa, and easily among the best in Orange County are at the little known Taqueria El Granjenal on West 19th Street. Granted, El Granjenal is…