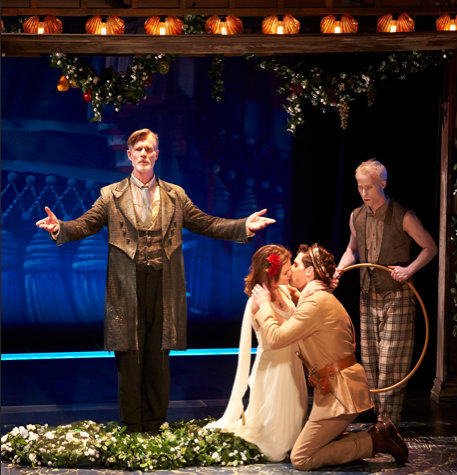 Arriving directly from two sold-out runs in Las Vegas and Boston, Shakespeare's "The Tempest," adapted and directed by Aaron Posner and Teller, opens the 2014-15 season at South Coast Repertory on Friday, Aug. 29 to Saturday, Sept. 28, on the Segerstrom Stage.
The stage transformed into a travelling tent show (picture a shipwrecked magic show) is "The Tempest" unlike any other, with haunting ballads by Tom Waits and Kathleen Brennan, the magic by Teller and movement by Matt Kent of the dance troupe Pilobolus.
Tickets start at $25. Discounts are available for full-time students, patrons 25 years of age and under, fulltime educators, seniors and groups of 10 or more.
Upcoming Productions: The Tempest, Aug. 29-Sept. 28; Venus in Fur, Oct. 5-26; Zealot, Oct. 17-Nov. 16; Charlotte's Web, Nov. 7-23; and A Christmas Carol (the 35th Anniversary), Nov. 28-Dec. 27.
Tickets can be purchased for the exclusive run online at scr.org, by phone at 714.708.5555, or by visiting the Box Office at 655 Town Center Drive in Costa Mesa.
'Kelly & Cat' Screening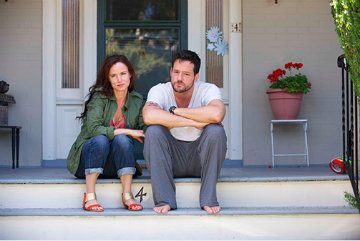 The Orange County Film Society is proud to continue this season with an advance screening of "Kelly & Cal" at The Lido Live Theater in Newport Beach on Tuesday, Sept. 2nd at 7:30 p.m.
The film will be followed by a Q&A with Director Jen McGowan. The film's synopsis: a punk-rocker turned suburban mom, Kelly, who is nostalgic for a life she can no longer have and not sure of the future. Seventeen-year-old Cal is frustrated at his lack of control over the hand he's been dealt. The two strike up an unlikely friendship, and it urns out to be the perfect spark needed to thrust them both back to life.
The screening is free to OC Film Society members and you can be put on a waiting list to join here, too.
Lido Live Theater is at 3459 Via Lido in Newport Beach.
---
The Latest from greer's oc
TEDxORANGECOAST Fall Conference Line-Up
TEDxOrangeCoast just released the twenty-five speakers for its fourth annual fall conference at Soka University of America Performing Arts Center in Aliso Viejo on Friday, Sept. 19 and Saturday, Sept. 20. It's your chance to see amazing speakers…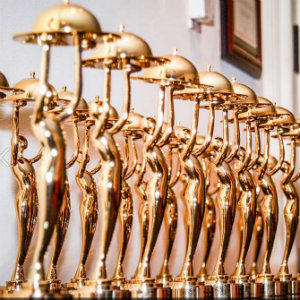 And the Nominees Are…
The Golden Foodies just released the three nominees in each of the Best California Cuisine, Most Delicious Dessert, Best Seafood, and Best Asian Cuisine award categories. The nominees of these categories were determined by peers in the culinary industry…
Taste of Westminster
With one ticket to the 5th Annual Taste of Westminster on Saturday, Aug. 23 from noon to 4 p.m., you can sample tasty foods from some of the top restaurants in the area.
A few of the participating eateries…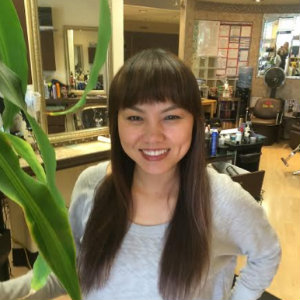 Posh and Delicious Indian Cuisine
The award-winning Tamarind of London at Crystal Cove Promenade isn't just the most visually stunning contemporary Indian restaurant in OC, it's also the sister restaurant to the Michelin ranked flagship location in London.
And thanks to their wildly talented…