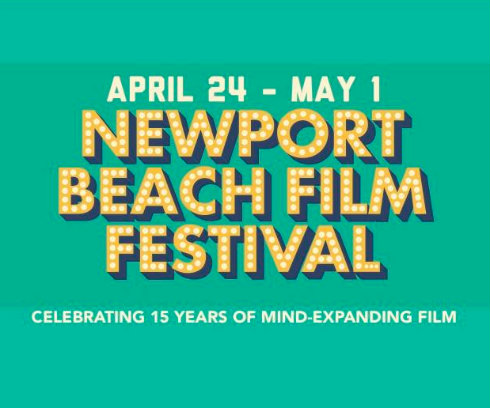 The 15th annual Newport Beach Film Festival—a week of pure film bliss—kicks off Thursday, April 24 at 7:30 p.m. at Edwards Big Newport with the world premiere of "Lovesick." Orange County native Josh Goldstein produced the opening night romantic comedy starring Matt LeBlanc, Ali Larter, Adam Rodriquez and Chevy Chase. (Cast and crew from "Lovesick" are scheduled to appear at the red carpet and screening.)
"Lovesick" tells the comic tale of Charlie Darby (Matt LeBlanc), a man who seemingly has everything going for him; however, the one thing that Charlie doesnt have is love. When Charlie starts to fall for a girl, his brain chemistry changes causing him to become clinically insane. Charlie needs to find a solution to overcome his psychosis, especially after meeting Molly Kingston (Ali Larter), a former dancer who just might be his perfect match.
Following the screening, the Festival will host an Opening Night gala at Fashion Island will feature culinary tastings from 35 of Orange County's premiere restaurants and surprise entertainment.
Tickets to the Opening Night screening and gala cost $175 each and are available at NewportBeachFilmFest.com. Patrons can also purchase tickets to the Opening Night gala for $125 each. Guests must be at least 21 years old and cocktail attire is suggested.
The Newport Beach Film Festival runs through Thursday, May 1 and boasts more than 350 films from 50 countries and host nightly special events, red carpet galas, compelling conversations with filmmakers, international spotlight events
Edwards Big Newport at 300 Newport Center Drive in Newport Beach.
---
The Latest from greer's oc
Teen Project Fashion Show
The first ever benefit fashion show featured ten South Coast Plaza retailers and thirty committee teen models, all in an effort to raise awareness and dollars for teens who have aged out of the foster care system.
The Read More »
Scott's Prix Fixe Easter Brunch
Consider celebrating Easter with a delicious brunch at the award-winning Scott's Restaurant and Bar in Costa Mesa on Sunday, April 20 from 11 a.m. to 3 p.m. Enjoy Scott's warm and inviting atmosphere as you dine on a three-course…
Winnie Sun
1. If you had to begin a different career, what would you do?
I'm a serial entrepreneur, I'd still start another company. Probably something that would allow me to include my friends in the…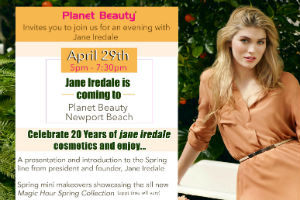 Jane Ireland is coming to Planet Beauty
Love jane ireland cosmetics? Meet her and try out her new spring line on April 29 from 5 to 7:30 p.m. at Planet Beauty Newport Beach.
Besides a meet and greet, the event also includes spring mini makeovers with the…