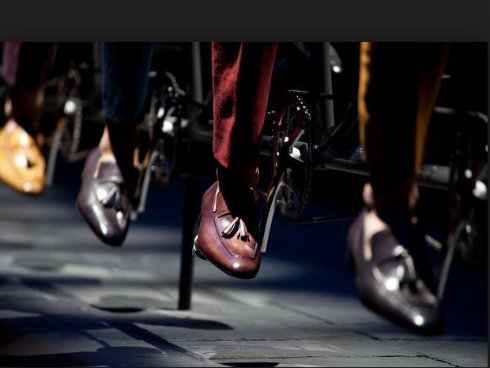 When it comes to luxury men's shoes, Berluti is arguably in a class of its own. The Paris based company, founded in 1895, has its own Venezia leather exclusively used for its men's shoes; its shoemakers follow a century's old painstaking process to perfect each shoe for fit and comfort, and each shoe is made in classic, timeless lines. This attention to detail, history, and luxury comes at a price: Berluti shoes range from about $2,000 to $3,000. And they never go on sale.
Berluti recently opened an exquisite boutique for men at South Coast Plaza where you can order bespoke shoes, ready-to-wear footwear, and its latest ready-to-wear apparel collection. Berluti's stellar reputation for its shoe fitting and making expertise has served loyal clients for decades. Stop by Thursday from 6 to 9 p.m. to meet a Berluti bespoke artist who can share the legendary brand's steps to shoemaking art.
Open 10 a.m. to 9 p.m. Monday through Friday; 10 a.m. to 8 p.m. Saturday; 11 a.m. to 6:30 p.m. Sunday.
Level 2, Between Jewel and Carousel Courts at South Coast Plaza in Costa Mesa. 714.641.3582
Haute Holiday Party & Shopping Event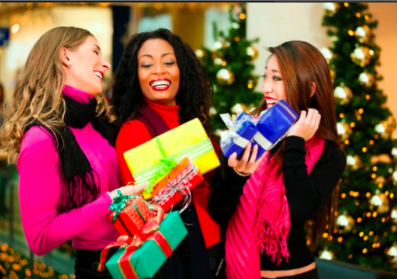 Grab your girlfriends and head to the Dolce Vita "Haute Holiday Party & Shopping Event" for an afternoon of fun holiday festivities and shopping from over 40 different vendors all under one roof at the beautiful Royce Studios in Irvine this Sunday, Dec. 15 from noon to 4 p.m. Ditch the mall and deck the hall when you get all of your holiday shopping done with fabulous gifting choices and holiday discount pricing on the hottest fashion, beauty, and home products, plus holiday gift items.
Shoppers can also enjoy complimentary gift wrapping, onsite beauty treatments and tasty treats from onsite food truck vendors like The GrilledCheeseTruck.com, Jammin' Rum Cakes, and Krave Jerky, while they shop and enjoy the fun.

Not just a typical holiday boutique, this charity event benefits OC's SponsorASingleMom.com Foundation and also features a fun "Ugly Holiday Sweater" contest, a cookie exchange, and live charity auction.
If you love shopping, holiday parties, housewives and beautiful holiday settings, then don't miss OC's "Hottest Holiday Shopping Event"! RSVP for online for FREE General Admission, or purchase VIP tickets at www.DolceVitaShoppingEvents.com!

The Dolce Vita Haute Holiday Party & Shopping Event at Royce Multimedia Studios, Sunday, Dec. 15, noon to 4 p.m. at 17500 Red Hill Ave # 160, Irvine, CA 92614.

This event is produced by Savvy Girl PR, please contact Savvy Girl PR for questions or additional information.

---
The Latest from greer's oc
Breakfast w/Santa at Whole Foods Market Newport Beach
Santa is stopping by Whole Foods Market Newport Beach to enjoy a breakfast on Saturday from 9 a.m. to 11 a.m. Join this beloved holiday tradition and create memories with your family and friends. Santa, Mrs. Claus, and their elf…
Speakeasy Days at the Back Bay Tavern
Come out and celebrate the history of the 1920's bar with Rising Sun & Co pop-up shop event and vintage car show on Friday, Dec. 13 from 5 to 9 p.m. and Saturday, Dec. 14 from noon to 9 p.m.…
Jewelry For the Soul by Rock of Eden
There is jewelry that is admired casually and then there is jewelry one dreams about. It's that gotta-have-it, it-speaks-to-me feeling that can't be shaken.
OC based Rock of Eden, original, fine jewelry is that kind of jewelry. This modern and antique…
Crispa Crepes Expands Menu
Craving made-to-order sweet or savory crepes? At Crispa Crepes in Northpark Plaza in Irvine you can choose from more than a dozen delicious sweet and savory crepes, or try new items that include "The Kick", a savory crepe with…