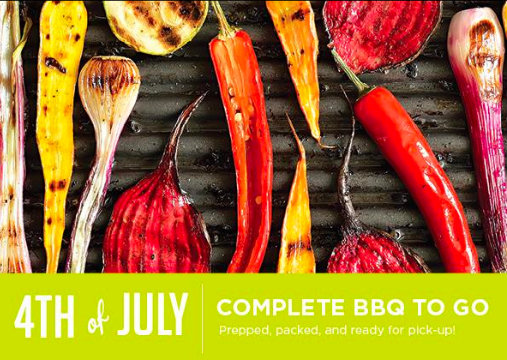 Still looking for new ideas to celebrate the Fourth of July? Hotel Irvine's inaugural Fourth of July weekend is featuring a trio of favorite American pastimes: a summer vacation; sipping a special red, white and blue cocktail; and the classic, BBQ—this one is to go!
For a cool summer vacation, you can getaway for a few days and celebrate, relax and enjoy the holiday at Hotel Irvine.
Fourth of July Getaway
Available now June to July 5, 2015
Hotel Irvine guests include complimentary daily breakfast at Marketplace with morning favorites such as eggs, bacon, sausage and breakfast burritos; poolside fun with access to the new Wet Bar offering BBQ grilled favorites like burgers, bratwurst and summer salads; and two cocktails at Red Bar and Lounge (suggested July 4th cocktail: The Sparkler made of vodka, homemade sweet & sour and strawberries in a glass rimmed with blue sugar).
Starting at $229 per night Monday through Wednesday or $189 per night Friday through Sunday. Pricing excludes applicable taxes and service charge. For reservations, call 866.396.4201 or visit HotelIrvine.com/packages.

Fourth of July BBQ To Go at Marketplace
Chef Kevin has created a complete menu to simply pick up, serve up and enjoy. The Fourth of July BBQ To Go includes: BBQ Baby Back Ribs, Citrus Herb Roasted Chicken, Roasted Potatoes, Corn on the Cob, Mac n' Cheese, Coleslaw, Chilled Grilled Vegetable Salad and Peach Cobbler.
Pricing: $36 for two; $72 for four; $144 for eight; $180 for 10 people. Excludes tax. Orders must be placed 72 hours in advance by emailing marketplace@hotelirvine.com. Pickup will be available from 10 a.m. to 7 p.m. on Saturday, July 4.
Hotel Irvine is at 17900 Jamboree Rd. in Irvine.
For hotel: 888.230.4452; For Eats Kitchen & Bar: 949.225.6780 For Red Bar and Lounge: 949.225.6757
Fourth of July Sparklers at Red Bar and Lounge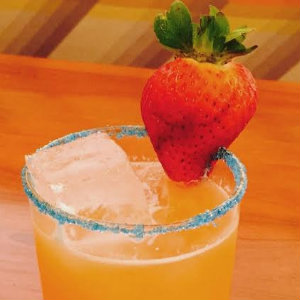 July 2 to 4, 2015
Toast the long weekend – Thursday through Saturday – with Hotel Irvine's featured Fourth of July cocktail, The Sparkler made of vodka, homemade sweet & sour and strawberries in a glass rimmed with blue sugar. $11.
---
The Latest from greer's oc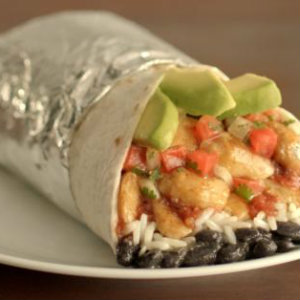 Fresh Avocados + Del Taco = Yum
Our favorite Mexican fast food eatery, Del Taco launched an UnFreshing Believable menu complete with fresh, sliced Hass avocado such as the new Epic Grilled Chicken Avocado Burrito or add avocado to any of the existing menu item
…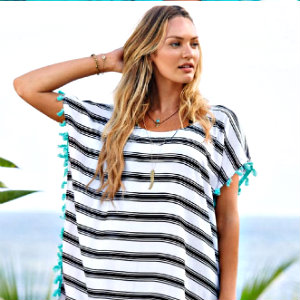 Harper's Pop-Up Tent Sale
Join Harper's on Tuesday, June 30 from 10 a.m. to 3 p.m. for a Harper's Blow Out Pop-Up tent sale in Costa Mesa! You can pick out fashionable and fun Fourth of July outfits at some amazing prices! There…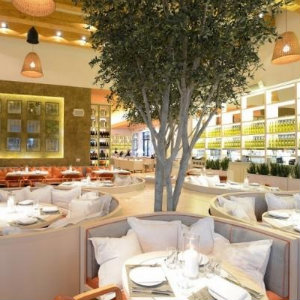 Fig & Olive's Weekend Riviera Brunch
With Fig & Olive's seasonal Mediterranean cuisine, a passion for the best olive oils and a relaxing upscale atmosphere, it's the perfect place to also enjoy weekend brunch. And it just rolled out a new Weekend Riviera Brunch ($24*)…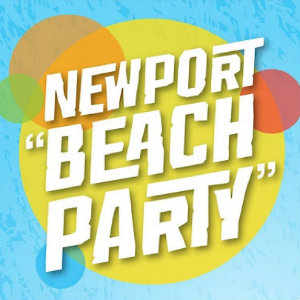 Newport Beach Party Time
Come out for some summer sun and fun at the Newport Beach Party today through Sunday at the Newport Dunes Resort.
The 3-day event will launch Friday night at 6 p.m. with a tasting event featuring wines from…