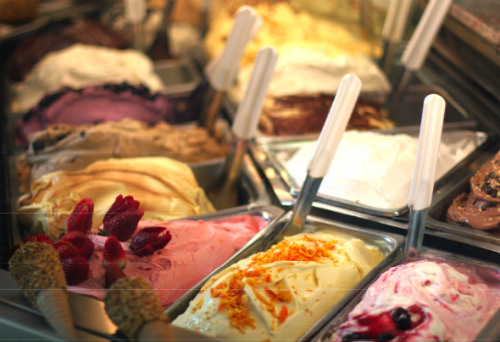 The best things in life are free! And today through Sunday you can enjoy a free cup of premium gelato at the new 33Degrees Gelato | Frozen Yogurt in Huntington Beach. The offer has two minor restrictions—time limits and they're asking for a $1 donation to your favorite Huntington Beach school.
Simply stop by for a free-regular sized, cup of Italian gelato, (valued at $2.75) today from 4 to 6 p.m. or 9 to 11 p.m.; or Saturday and Sunday noon to 2 p.m., 4 to 6 p.m. or 9 p.m. to closing.
33Degrees formerly (YoYumYum Frozen Yogurt) offers a new menu that includes fresh handmade crepes (maple cured bacon, creamy peanut butter, banana, and shaved dark chocolate) smoothies, and 18 freshly made Italian gelatos.
We love the new look, created by the design talents of Rick Thompson of Keir Interior Design, in Newport Beach, a sort of mid-mod (Eames chairs, Bridget Riley inspired OpArt, and great Nelson Bubble lamps) with a big dash of traditional and rich colors and finish.
Open 11 a.m. to 10 p.m. Sunday through Thursday; 11 a.m. to 11 p.m. Friday and Saturday. 10061 Adams Ave., Suite #101, (corner of Brookhurst and Adams) in Huntington Beach.
---
The Latest from greer's oc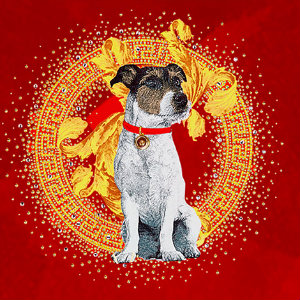 Versace the Dog of the Year
Celebrate the Lunar New Year with Versace and Donatella's stylish four-legged companion, Audrey. Discover the Audrey Versace Capsule collection in celebration of the year of the dog now available at Versace at South Coast Plaza. The darling illustration…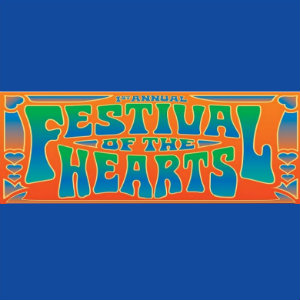 Festival of the Hearts
The first annual Festival of the Hearts, presented by Laura's House and Tilly's Life Center, on Saturday, Feb 24 from 9 a.m. to 3:30 p.m. at Saddleback College is built around the theme of creating healthy…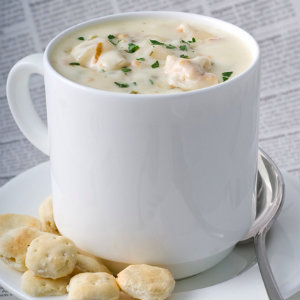 Santa Monica Seafood Chowder Gives Back to Bracken's Kitchen
It's the perfect chowder weather and now you can enjoy a bowl of fresh seafood chowder at Santa Monica Seafood Market & Café while supporting Bracken's Kitchen, a local nonprofit that feeds the hungry healthy and delicious meals.…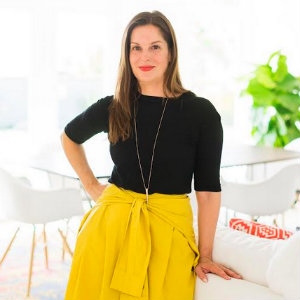 Anna Marie Claassen at Anthology Interiors
Corona del Mar-based interior designer Anna-Marie Claassen of Anthology Interiors has helped clients with gorgeous design plans to support their vision of life in the perfect home. At Anthology Interiors, she can help you with your new home build,…