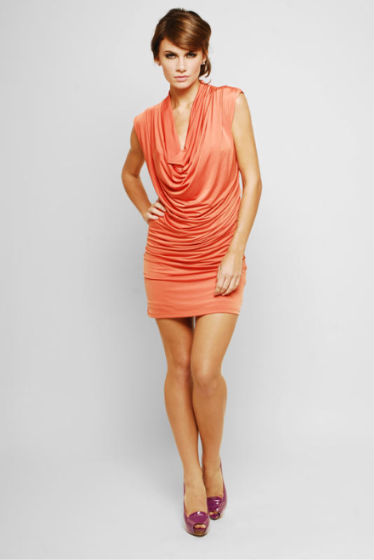 If there's one thing that OC is missing it's boutiques that offer popular trends for women of all sizes and in all price ranges. So Glitter Girl OC in Irvine came to the rescue. Owner Christine Koedel feels that all women should feel pretty no matter the size or their budget.
And she's sweet on you: she's offering Greer's OC readers a 15% discount just for mentioning us. Glitter Girl OC carries trend-driven apparel, footwear and accessories. Top labels available include Black Halo, Betsey Johnson, Flavio Castellani, Nanette Lepore, Robert Rodriguez, Trina Turk, Hale Bob, Tarina Tarantino, Charles David, Pucci, Anna Sui, Bottega Veneta, Lanvin, Viktor & Rolf and more. And it also carries designers seen on "Project Runway" such as Teri Stevens and Uli Herzner.
The boutique isn't just a place to find of-the-moment apparel, it also offers private styling for events. Celebrity designer Michael Costello's latest collection is exclusively available here, and he most recently dressed singer Mya for the Grammy's, as well as Toni Braxton and the Pussy Cat Dolls.
Open 10 a.m. to 7 p.m. Monday through Friday; 10 a.m. to 5 p.m. Saturday and Sunday. At Quail Hill Village Center at 6871 Quail Hill Parkway in Irvine. 949.387.4134.
Gooooooooooooooall!
Join Mozambique Steakhouse in Laguna Beach and other international soccer fans to watch the live relays of the 2010 World Cup South Africa! Admission is free, beers $5, Bloody Marys $5, a sports menu is served from 11:30 a.m. to 4 p.m.; happy hour from 4 p.m. to 6 p.m. And get this, Mozambique offers a safe ride, a complimentary shuttle service within a 10-mile coastal radius. Just call and make a reservation. For a complete listing of World Cup games, go here.
1740 South Coast Highway in Laguna Beach. 949.715.7777.
---
The Latest from greer's oc
Fashion Island's Annual Tree Lighting Ceremony Tonight & Saturday
Get into the holiday spirit early at Fashion Island's Annual Tree Lighting Ceremony tonight and Saturday, Nov. 18 at 6 to 6:30 p.m. in the Neiman Marcus - Bloomingdale's Courtyard.
The event is hosted by Mario Lopez and KOST…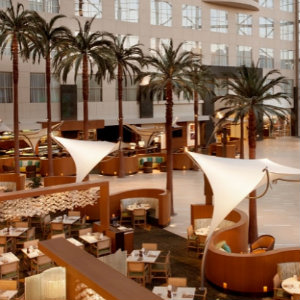 TusCa's "Fall into Flavor" Thanksgiving
Tusca, the award-winning, signature restaurant at Hyatt Regency Orange County, is offering a three-course decadent Thanksgiving dinner from 6 p.m. - Midnight on Thursday, Nov. 23.. The "Fall into Flavor" Thanksgiving dinner accommodates families on a budget without…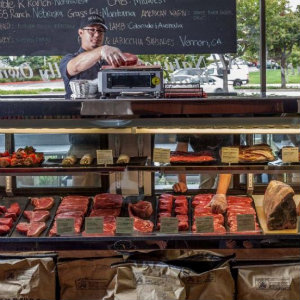 The Butchery Partners with Bracken's Kitchen For the Holidays
The Butchery has teamed up with Bracken's Kitchen for the holidays. When placing your pre-order, mention Bracken's Kitchen, and they will provide a healthy and delicious meal to those in need. Bracken's Kitchen was founded with the sole…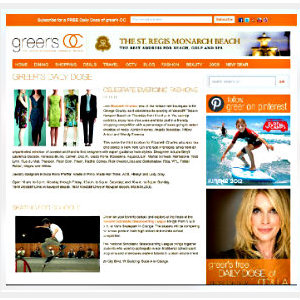 Grow With Us, Partner with us
For the past 11 years, the devoted readers of Greer's OC have provided advertisers with a lucrative target market of highly motivated shoppers, diners, and trendsetters.
The devotees trust Greer's OC to give them the latest information about Orange County's…