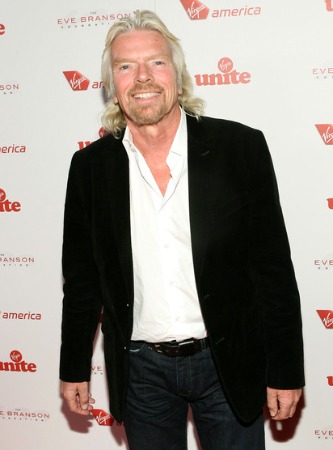 The Center for Living Peace of Orange County, a valuable resource where you can make a difference in your community, is celebrating its second Living Peace Speaker Series in partnership with UCI Tuesday at 6:30 p.m. with special guest Sir Richard Branson. Last month, Oscar-winning actress Charlize Theron kicked off the series by discussing the Charlize Theron Africa Outreach Project . Find out more by watching the interview on Greer's OC TV.
Branson's empire, the Virgin Group, consists of about 400 companies, easily making him one of the most successful and influential entrepreneurs in the world. And he's passionate about humanitarian and ecological issues as well. At the UCI Student Center he'll share insights into how Virgin Unite, the nonprofit foundation of the Virgin Group, connects people—in an entrepreneurial way to take on tough social and environmental issues.
Branson covers all of the overhead costs of the foundation. The discussion will be moderated by Jerry Murdock, who is managing director of Insight Venture Partners and on the boards of the Aspen Institute and the Santa Fe Institute.
It promises to be a wonderful evening celebrating Branson and his philanthropic work. As you can imagine Sir Richard Branson making a visit to UCI is a popular event, tickets sold out immediately. However you can visit the website for the live feed online that day at livingpeace.uci.edu and find out exciting news from Virgin Unite, or get involved by donating to the charity.
The Living Peace Speaker Series is promoting the work of organizations and international leaders who are making "Good Happen" in the world and to create both dialogue and action that lead to a more peaceful, connected, and sustainable world.
And on May 4, the Dalai Lama will return to UCI to engage students and the community in a dialogue about global and ethical leadership, personal responsibility and compassion. Pricing for the Dalai Lama event will be available March 2. For more information, go to http://www.livingpeace.uci.edu.
The Center for Living Peace is open Tuesday through Sunday. At the University Center Shopping Center at 4139 Campus Drive Irvine. 949.854.5500.
Ready to Dance?
Heard of The English Beat? Of course you have! Head over to Mozambique Restaurant in Laguna Beach tonight for the legendary ska band's autism benefit tour. Dave Wakeling of The English Beat released an acoustic solo performance version of "The Love You Give" on Dec. 6 in association with Acoustic for Autism, his first recording since 1994. The organization helps raise awareness, acceptance and understanding for those with autism and all proceeds for the single are being donated to organizations who make a direct, positive impact for families and their children.
The Love You Give Tour has The English Beat's classic blend of ska, punk and reggae for those that loved them in the 80s or a new converts their energy. The band is expected to play their hits like "Save It For Later," "Mirror in the Bathroom," "I Confess," their famous cover of General Public's "Tenderness" and new songs off their forthcoming album.
Mozambique Restaurant is at 1740 South Coast Highway in Laguna Beach. 949.715.7100. 21+. Doors: 6pm Admission: $30.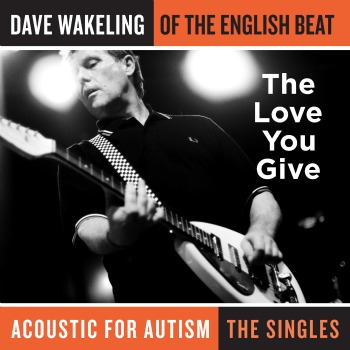 ---
The Latest from greer's oc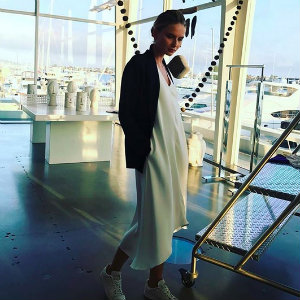 A'Maree's Summer Sale is Underway
A'Maree's in Newport Beach offers the best in fashion finds from Milan, Paris, Europe and the U.S. And, you can find great buys at its summer sale through June.
Shop in a relaxed, no pressure setting on the waterfront…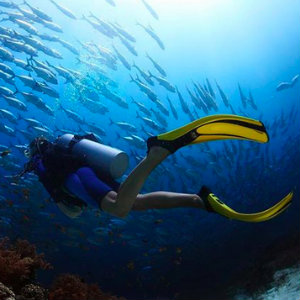 DIVE INTO SUMMER AT THE SCUBA SHOW
Looking to take the plunge and explore the wonderful world of Scuba Diving. This year, the 31st annual Scuba Show invites all Southern Californians to swim away from the ordinary and to come out and learn about something…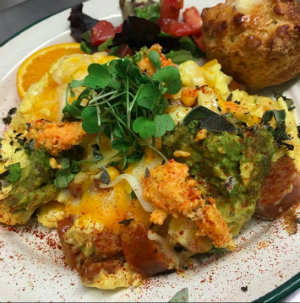 Sweet Dixie Kitchen Hosts Pop-Up After Dark
Sweet Dixie Kitchen, the popular southern-style eatery located in Long Beach's East Village Arts District, will transition into Pyru After Dark every Wednesday through Friday from 6-10 p.m. beginning June 20. The pop-up restaurant, which will operate through the…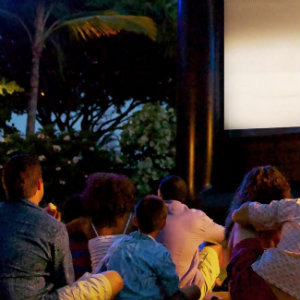 Movie Nights in The Backyard at Hotel Irvine
The fourth annual Movie Nights in The Backyard is back! Once again, Hotel Irvine is ditching the indoor movie screen for gorgeous SoCal summer nights – an invitation to round up a crew or plan a fun date…