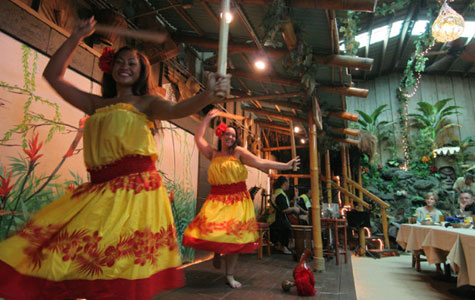 The latest incarnation of Don the Beachcomber, the beloved 1930s-era eatery, has arrived in OC! In the newly opened tropical Huntington Beach restaurant, a world of make-believe exists. It's a throwback to all things tiki plus you can sip Don's famous rum cocktails such as Navy Grog, Vicious Virgin, Zombie, Missionary's Downfall and, of course, Don's Original Mai Tai. Check out the Greer's OCTV video here. Don the Beachcomber also features Asian-inspired specialties from the original menu: sticky ribs, ahi poke tacos, Kahlua pulled pork, bacon-wrapped escolar and pineapple upside-down cake.
And now at Don the Beachcomber you can end the weekend with a unique Sunday brunch, complete with made-to-order entrées, buffet of fresh fruit, salads and desserts, and champagne bar and two high-energy Polynesian shows with singing, dancing and other live entertainment. Adults $29.95, children under 12 $10.95, and kids under 5 eat free.
Don the Beachcomber serves dinner nightly from 4 to 10 p.m. and features the "Dagger Bar," a Tiki Lounge open Sunday through Thursday from 4 to 10 p.m., and Friday and Saturday from 4 p.m. to 2 a.m. The restaurant features a nightly Happy Hour in the Dagger Bar from 4 to 7 p.m. (until 10 p.m. every Monday). In addition, Sunday Brunch is offered from 10 a.m. to 2 p.m. complete information on Don the Beachcomber's Sunday Brunch can be found online at here.
16278 Pacific Coast Highway in Huntington Beach. 562.592.1321.
Great Exchange Rate at TAPS
TAPS Fish House & Brewery in downtown Brea has partnered with the Heart of Downtown Food Bank for the holidays. Guests who bring in a $20 or more gift card to Ralphs market will receive a Sunday Brunch Extravaganza certificate, worth $35, at TAPS. The Food Bank will use the cards to purchase meats and poultry, often in short supply at food banks. TAPS brunch certificate, good for one, is valid from Jan.1 through Nov. 30, 2010 (limit of one gift card/brunch exchange per person per day).
Brunch certificate does not include additional alcoholic beverages, tax or gratuity. Not valid during holidays. The cost of the gift cards is 100% tax deductible.
TAPS Fish House & Brewery at 101 E. Imperial Highway in Downtown Brea. 714.257.0101
---
The Latest from greer's oc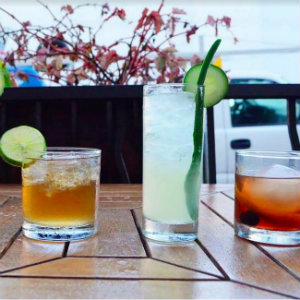 Happy Hour Along the Coast
Looking for some great options for Happy Hours along the coast? We have a round up of where to go to enjoy food and drink specials that we know you'll enjoy.
K'YA BISTRO BAR - LAGUNA BEACH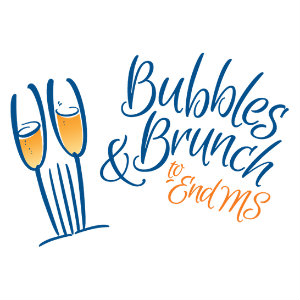 Bubbles & Brunch to End MS
The fourth annual "Bubbles & Brunch to End MS," hosted by the National Multiple Sclerosis Society at the Island Hotel Newport Beach on Saturday, August 26 from 11 a.m. to 2 p.m. will feature Ronda Giangreco of…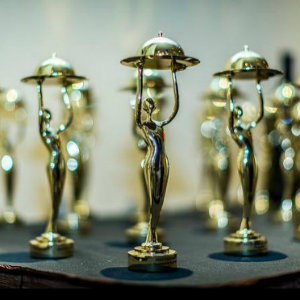 And the Golden Foodie Awards Nominees Are…
Week One of the 2017 Golden Foodie Awards are in! Congratulations to the nominees:
2017 Bartender of the Year Nominees:
Jose Zepeda - HopScotch
Paul Joseph Piane - Orange Hill Restaurant
Tanner Johnson - Read More »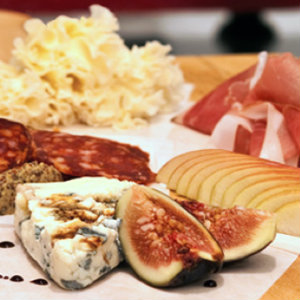 Side Door's Ultimate Cheese & Charcuterie Backyard Party
SideDoor in Corona del Mar has gone all out to celebrate cheeses for months now with a cheese takeover series featuring boutique creameries and specialty cheeses. Now, the series is culminating with the ultimate celebration of fromage with the…