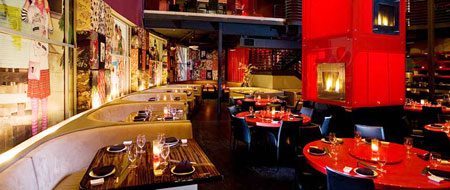 The Geisha House at Santa Ana's stylish City Place development is one of our favorite Japanese dining choices in OC. And even more reason to go to this modern and eclectic hot spot are its new promotions: Monday nights 50% off all food; Tuesdays, a high energy rock and roll night with great music and $7 sushi rolls; Wednesdays, Lipstick + Liquor night where anyone wearing lipstick gets 50% off their liquor; and Saturdays, buy one bottle or carafe of sake, get the second one free!
And there's more: every Tuesday through Thursday, Geisha House offers no corkage fee, and the sake special that runs all week long if you buy one flight of sake, you get the second for just $5. Menu highlights at Geisha House include the tuna tataki sashimi with ponzu; Pacific tuna with crispy white onions; and the maguro spicy taru-taru crispy rice, a select grade of tuna served on a bed of crispy, toasted rice. Happy hour is offered Monday-Friday in the lounge which features plush, woven leather banquettes for comfortable seating and a wall of plasma televisions.
Open for lunch 11:30 a.m. to 1:30p.m. Monday through Friday; open for dinner from 5 p.m. Open for dinner from 6 p.m. Saturday. 2773 North Main Street, Santa Ana. 714.564.0350.
Designer furnishings at under $200
It's rare that you can find high-end designer furnishings priced $200 and under. Yet you can at The Designer Tag Sale in Costa Mesa Saturday from 10 a.m. to 2 p.m. Top OC and LA designers will be selling side-tables, lamps, rugs, pillows, art, accessories and more at incredibly low prices—even as low as $5. Great holiday gifts potential!
You're going to love the participating interior designers, a few of them include Jolene Ballard and Amanda Malson of Domicile Interior Design, Zak Graff of Barclay Butera, Natalie Umbert of Atelier Natalie Umbert, Rick Campos of Christopher Tracy Interiors, and Steve Jones of Better Shelter. The Designer Tag Sale also features mini-consultations and appraisals, a silent auction, a raffle and more. Entertainment includes a bar, light passed appetizers and beauty treatments. Be one of the first 30 attendees and receive a gift bags with gift certificates, coupons, and other fun items. Entry fee is $10. Cash only. Credit cards not accepted. 466 East 18th St. in Costa Mesa.
---
The Latest from greer's oc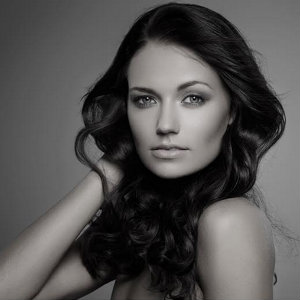 Wirth Plastic Surgery Grand Opening Open House
Wirth Plastic Surgery is celebrating the grand opening of its new office in Newport Beach on Thursday, August 17 with an open house from 5 to 9 p.m. Visitors can tour the new office, meet Dr. Garrett Wirth and…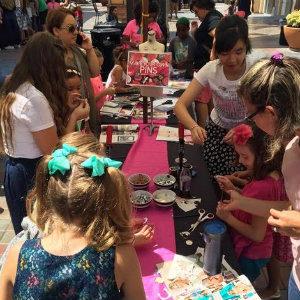 6th annual Fash Bash
Free fashion activities for kids and teens are underway as the 6th annual Fash Bash returns to The District from 11 a.m. to 2 p.m. this Saturday, August 19.
Fun activities taking place outside the Fashion Camp include: DIY pin-making, a pom-pom…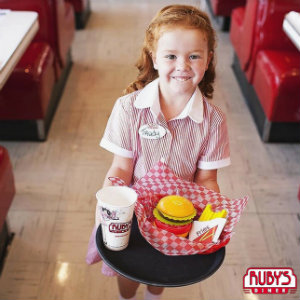 Family Funday at Ruby's Diner Laguna Hills
Ruby's Diner Laguna Hills is hosting families for two days of exciting activities for Family Funday on Saturday, August 19 and Saturday, August 26.
On Saturday, August 19 from 2 to 3 p.m., enjoy live music from children's band, Jelly of the Month Club, plus free…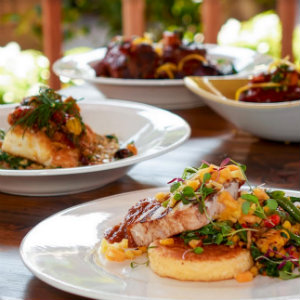 Summer Menu Unveiled at Farmhouse
Farmhouse at Roger's Gardens just unveiled a new summer menu created by Executive Chef/owner Rich Mead. It features new dishes highlighting the freshest produce and flavors of the season, as well as a new off-menu, highly curated cheese program. It's…