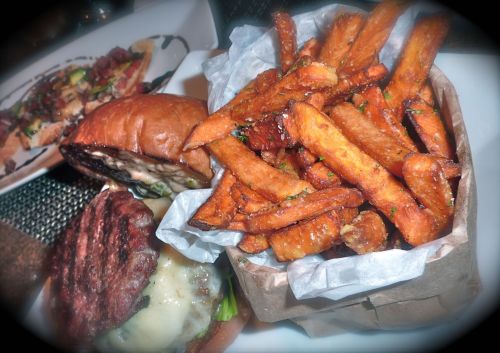 The Next Door, San Clemente's new bar and kitchen. is a concept from the same owners of the famed fondue restaurant, The Melting Pot (literally next door), for those who like comfort food at more accessible prices.
And the Next Door is offering Greer's OC readers a chance sample beer and wine selections and try savory dishes. Just make a reservation for a complimentary wine flight or beer tasting on its private patio for guests of four or more, and mention promo code I HEART Greer's OC.
The Next Door's well-priced, seasonal menu is open for lunch, dinner and weekend brunch. The menu features small plates like Applewood bacon wrapped dates stuffed with bleu cheese ($5); pulled pork sliders with crispy onion rings on a Portuguese roll ($7), and a vegetarian roasted Mediterranean platter ($6).
Lunch and dinner plates range from salads ($7 to $8), and sandwiches ($10 to $12) to hearty options like the blue cheese and black pepper stuffed pork chop ($22); prime rib dip with sage au jus ($12); and signature bacon brie burger ($11).
Make sure to save room for dessert, including classic cheesecake; fresh berry sabayon, vanilla bean ice cream topped with fresh berries and drizzled with Sabayon; or chocolate n' donuts, chocolate cake donut holes filled with warm chocolate ganache sprinkled with powdered sugar and a side of whipped cream.
The brunch menu includes custom omelets ($8.50), creme brulee French toast ($9.95) and crabcake Florentine ($10.95), and pick-your-pancakes: three pancakes with 4 strips of bacon or two sausages ($7.95).
Open 11 a.m. to 10 p.m. Monday through Friday; 9 a.m. to midnight Saturday and Sunday; 9 a.m. to 2 p.m. weekend brunch. The Next Door is at 647 Camino de los Mares in San Clemente. 949.940.8845 or .(JavaScript must be enabled to view this email address).
Ra Ra for Sushi!
Stop by RA Sushi at the District in Tustin Monday from 7:30 to 9:30 p.m. to see Anaheim Ducks players participating in a sushi-rolling contest dedicated to benefiting and raising awareness for the Anaheim Ducks Foundation. Ducks players will pair with RA Sushi chefs to make their signature rolls that will be sampled by guests and a panel of judges.
The winning roll will available at RA Sushi in Tustin, Huntington Beach, Chino Hills and Corona Oct. 13, through April 9. RA Sushi will donate $2 of each roll to the Anaheim Ducks Foundation that supports exemplary organizations making a positive impact in the local community. (Last year's winner pictured above, Anaheim defenseman James Wisniewski, left, with his winning "The Big Wisniewski" sushi roll and teammate Scott Niedermayer.)
RA Sushi Bar Restaurant, The District at Tustin Legacy is at 2401 Park Ave. in Tustin. 714.566.1700. RSVP to .(JavaScript must be enabled to view this email address)
---
The Latest from greer's oc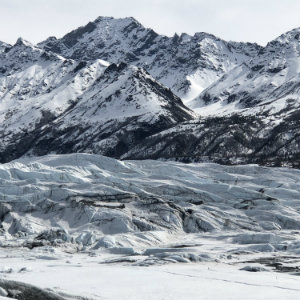 Exploring Anchorage and Its Beautiful Environs
If there's one thing you can say about traveling to Alaska, it's that you will have so many great options if you love the outdoors—you'll want to come back to see more someday. I just took my mom and my…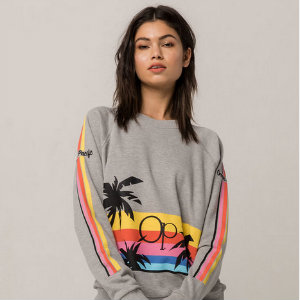 ICONIC SURF BRANDS OCEAN PACIFIC AND MAUI AND SONS
With warmer weather just around the corner, it's time to think summery fashions. Two iconic surf brands Ocean Pacific (Op) and Maui and Sons just debuted carefully designed, vintage-inspired women's 2018 capsule collections.
Both collections feature an array…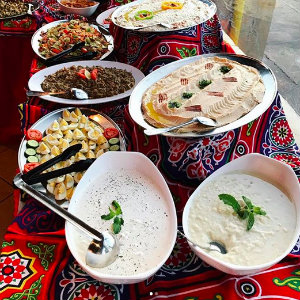 Little Arabia District's Iftar Buffet
The Muslim holy month of Ramadan has arrived and Anaheim's Little Arabia District is once again offering a variety of 'iftar' buffets at its local restaurants. During this month, Muslims fast from sunrise to sunset and families gather to…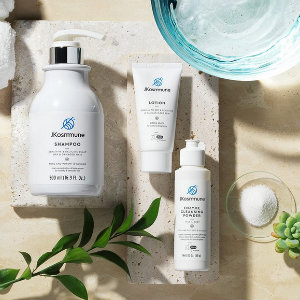 Beta Glucan: One of The Most Fascinating New Skin Trends
Just in time to produce a fresh spring complexion comes beta-glucan one of the next significant trends in skincare. If you're not familiar with it, it's a been used medically to boost immunity and promote wound healing. In skincare, it…