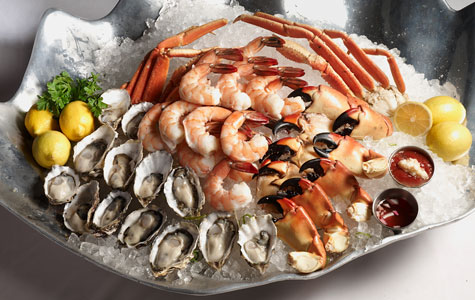 The Catch is back. The 32-year-old restaurant recently opened on the ground floor of Avalon Bay's Anaheim Stadium luxury apartment community, just footsteps from Angel Stadium and the Grove of Anaheim.
The Catch is serving some new twists in food and cocktails plus an expanded craft beer lineup. Choose from American classics with a contemporary spin drunken mahi-mahi, miso marinated Chilean sea bass, as well as San Francisco style cioppino and brewmaster Victor's fish & chips. The Catch's fine, aged steaks—sourced from Creekstone Farms Natural and premium Black Angus beef—come with Dauphinoise potatoes and steamed asparagus. New to the menu is the 32-ounce (32-ounce?) Tomahawk rib-eye, grilled Scottish Loch Duart salmon and Tasmanian ocean trout.
Catch's dining room and lounge menu includes Maine lobster and shrimp roll, a take on the New England classic, a Cuban press sandwich with shaved herb pork loin, smoked ham, pickled onions, Gruyere cheese, pickles and mustard aioli pressed until warm; a fried egg BLT, and five new burgers to complement the award-winning Classic Catch Burger.
New to the dessert menu are the Hostess Platter, a play on those desserts from your childhood and the "Hot Chocolate," a deluxe ice cream sundae flambéed tableside and ample for two or more.
Open for dinner nightly, and lunch Monday through Saturday.
The Catch is at 2100 East Katella Avenue in Anaheim, one block south of State College Boulevard. 714.935.0101.
Have Mercy
Join Heartini Happy Hour benefiting Mercy House tonight from 5 to 8 p.m. at the Proof Bar in Santa Ana. The first Monday of each month the Proof Bar offers signature "Heartini" cocktails with an opportunity drawing, light appetizers and networking. And 25% of the proceeds of the evening go towards Mercy House's homeless prevention, emergency services, transitional housing and permanent housing with supportive services to families and individuals. $10 donation suggested. 215 North Broadway, Santa Ana.
---
The Latest from greer's oc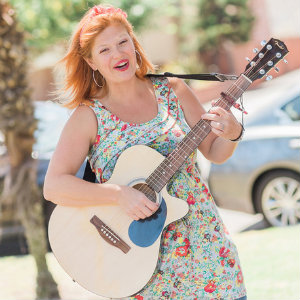 Story Time at the Chuck Jones Center for Creativity
SOCO + The OC Mix invites you to visit Chuck Jones Center for Creativity for creative art projects, music, story time and fun! Every other Monday from 1 to 2 p.m., children, and their parents will enjoy Chuck…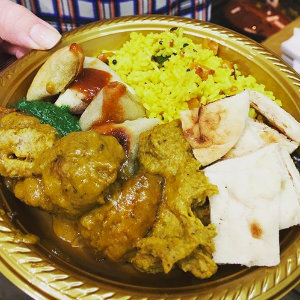 Learn Indian cooking in a fun interactive class
Discover and experience culinary delights of India! Dr. Vidya Reddy co-owner of Buy Hand in Laguna Beach is also a naturopathic doctor with a vast knowledge of holistic health care. "I traveled to India to study under the greatest…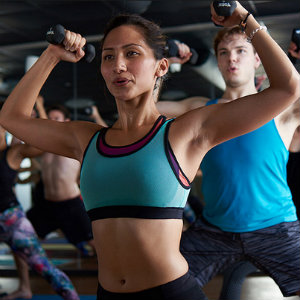 Fit and Fun Events and Bella Terra
At Bella Terra in Huntington Beach, you can join two fun events this weekend. There's a on Saturday, Jan. 20 from 3 to 5 p.m. The fun-filled family dance party, emceed by DJ's Bree & Tiffany features game booths,…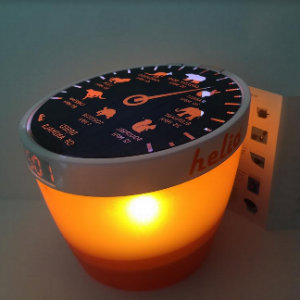 award-winning children's educational night light
John and Marlis Fyke, a Corona Del Mar couple and owners of The White Dress also invented an award-winning children's educational night light projection system called Helio. The Helio Base Station emits LED light through specially designed discs whose…