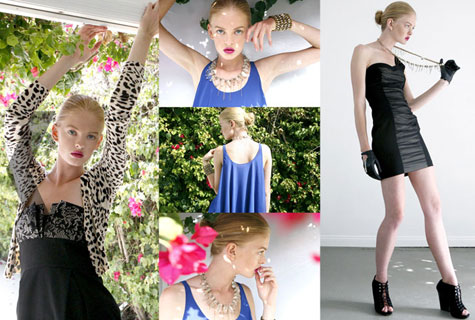 Good for your closet, great for OC Food Bank! Bella Bleu, the fun, fashion-forward boutique in Costa Mesa, is holding a canned food drive through Friday where you can get 20% off one item per purchase just by donating a can of food. Suggested items to bring include canned fruits and vegetables, canned meat, peanut butter, dry foods (beans, rice, macaroni, pasta, cup-o-soup, cereal) and snacks (energy bars, granola bars, fruit leathers).
Nearly 456,000 people are at risk for hunger every month in Orange County!
Bella Bleu just received new pieces from Mink Pink, Plastic Island, Eight Sixty, Democracy of Nevermind (denim), BB Dakota, Collective,Trinity and Melie Bianco handbags. Choose from dresses, spring tops, accessories, and much more.
Bella Bleu's huge end of winter sale starts Saturday Everything in the store will be reduced 15% to 75%. Also, $5, $10, & $20 sale racks! Open 10 a.m. to 7 p.m. Monday; 10 a.m. to 8 p.m. Tuesday through Friday; 10 a.m. to 7 p.m. Saturday; 10 a.m. to 5 p.m. Sunday. 333 East 17th St. in Costa Mesa. 949.722.2538.
Inspector Gadget
We're thrilled to announce the debut today of a new section (Products) and writer (Ari Cheren) for Greer's OC. Ari's going to blog about the latest and greatest products, including gadgets, gear and anything tech. He's been a professional writer since his days at the USC, where he edited and wrote for a student publication. He then launched and edited two national magazines before going solo as a freelance writer, where he wrote about sports, travel and new products all over the world. He has contributed to Outside Magazine, the Los Angeles Times, Christian Science Monitor, NY Post, Bloomberg Personal, Cosmopolitan and Men's Fitness. He was also a gear editor for MountainZone.com and Charged.com as well as a contributing writer for websites such as Quokka.com, OutsideOnline.com and espn.com. Ari grew up in Orange County and currently lives in Los Angeles where he is an avid snowboarder, mountain biker and traveler. Ari answered our 20 Questions so you can get to know him a little better.
---
The Latest from greer's oc
Fashion Island's Annual Tree Lighting Ceremony Tonight & Saturday
Get into the holiday spirit early at Fashion Island's Annual Tree Lighting Ceremony tonight and Saturday, Nov. 18 at 6 to 6:30 p.m. in the Neiman Marcus - Bloomingdale's Courtyard.
The event is hosted by Mario Lopez and KOST…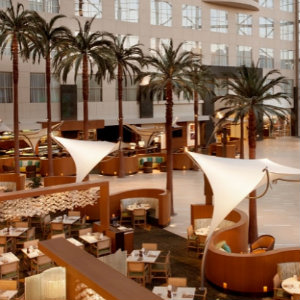 TusCa's "Fall into Flavor" Thanksgiving
Tusca, the award-winning, signature restaurant at Hyatt Regency Orange County, is offering a three-course decadent Thanksgiving dinner from 6 p.m. - Midnight on Thursday, Nov. 23.. The "Fall into Flavor" Thanksgiving dinner accommodates families on a budget without…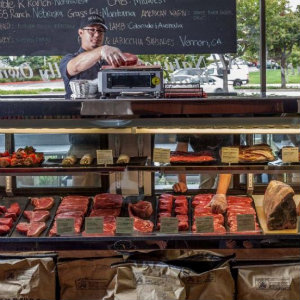 The Butchery Partners with Bracken's Kitchen For the Holidays
The Butchery has teamed up with Bracken's Kitchen for the holidays. When placing your pre-order, mention Bracken's Kitchen, and they will provide a healthy and delicious meal to those in need. Bracken's Kitchen was founded with the sole…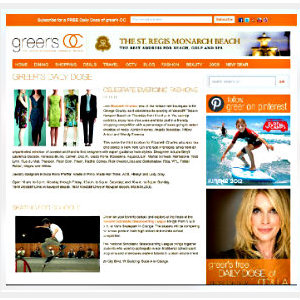 Grow With Us, Partner with us
For the past 11 years, the devoted readers of Greer's OC have provided advertisers with a lucrative target market of highly motivated shoppers, diners, and trendsetters.
The devotees trust Greer's OC to give them the latest information about Orange County's…