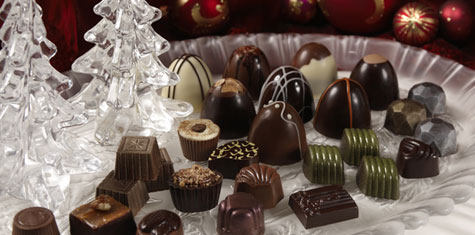 If you haven't yet tried Xan Confections, well then you have something to look forward to. Famed OC chocolatier Tracey Downey creates Xan's chocolates and you will love them. The artisan chocolates, caramels, and other handcrafted treats have distinctive flavors and only the finest, all-natural ingredients. Even if you follow a special diet, you're in luck, Xan Confections also includes non-dairy and gluten-free chocolates that are vegan, low-glycemic and low-calorie. Xan Confections are available in Whole Foods and Bristol Farms throughout SoCal, as well as online.
And Xan wants to do something nice for you! It's offering Greer's OC subscribers a free 2-piece LadybuG Truffle sampler (they are huge and gorgeous, and, of course, decadent!) with any purchase via XanConfections.com or by calling 949.833.2928. Xan ships next day throughout Southern California, or orders can be picked up at its location at 1202 McGaw in Irvine.
Golf with the Angels and Be One, Too!
We're inspired by Emily Daskas, a dear friend's niece, and her video about battling cystic fibrosis. It's incredibly inspiring. And you can help Emily by raising funds to cure cystic fibrosis. Imagine being a part of something so important, that could literally change the meaning of two letters CF from cystic fibrosis to cure found. The Angels Foundation 65 Roses Golf Classic is a two-day event hosted by Angel great Don Baylor at Los Coyotes Country Club in Buena Park Sunday and Monday. Invite a guest for an evening of food and festivities Sunday and return Monday for golf, contest holes and on-course food. Sunday: 4:30 to 6 p.m. appetizers, cocktails and silent auction; 6 to 8 p.m. dinner, guest speakers, live auction. Non-golfing dinner guest $150. Monday golf tournament: 8 to 9:15 a.m. check-in, putting contest, breakfast; 9:30 a.m to 2:30 p.m. golf and lunch; 2:30 p.m.to 4 p.m. Tommy Burger Truck and awards. Golf participant $400. 8888 Los Coyotes Drive, in Buena Park.
---
The Latest from greer's oc
Endless Summer: Stay, Play and Revive at Montage Beverly Hills
Montage Beverly Hills is offering limited time special offers for guests, as well as new bites at the Rooftop Grill and exclusive treatments at Spa Montage Beverly Hills featuring L.RAPHAEL.
When booking the hotel's Read More »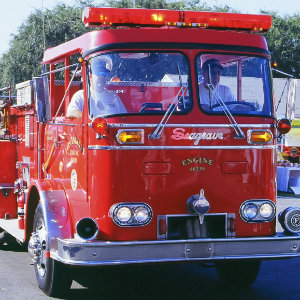 18th ANNUAL CRUISIN' FOR A CURE CAR SHOW
Cruisin' For A Cure, the largest one-day charity car show in the nation, is returning to the OC Fair & Event Center on Saturday, Sept. 23 from 6 a.m. to 4 p.m. in conjunction with Prostate Cancer Awareness…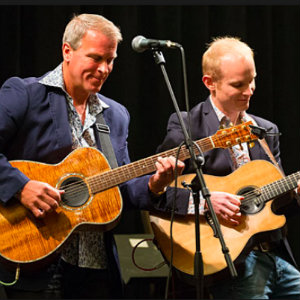 Lord of the Strings with Mark & Loren
You're invited to enjoy the Lord of the Strings concert series at LCA Wine at SOCO and The OC Mix in Costa Mesa on Sunday, October 1 beginning at 3 p.m. For one show only, Loren Barrigar…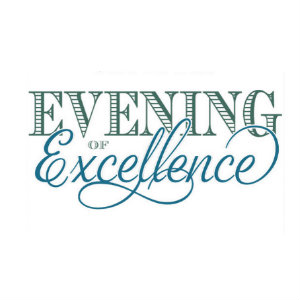 Evening of Excellence for Youth Employment Services
Join An Evening of Excellence for Youth Employment Service (YES) on Thursday, Sept. 28 from 6 to 10 p.m. at the Promenade & Gardens in Costa Mesa. The event raises funds that directly support our community's youth. YES's mission is…