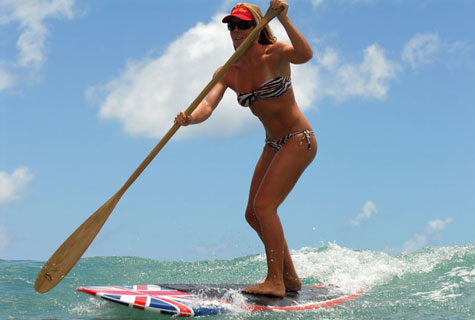 The epicenter of all things paddle surfing in OC is at Paddle Surf Warehouse in Costa Mesa. It's a one-stop shopping destination for all paddle board-related gear with more than 100 boards in stock. Choose from even cutting-edge paddleboards plus bags, paddles, and deck pads. It carries boards for high-performance surfing, or just paddling along the coast and even lakes.
Owner Mike Roberts, a paddle surfer enthusiast, can answer any questions you might have about the sport. The C4 Waterman Stand-Up Paddle surfboard line is the culmination of Robert's knowledge along with three other pros who bring more than 160 years experience in water sports to the designs. Bring in your old used boards as consignment. Paddle Surf also offers SUP instruction for all ages and board rentals. There's no experience necessary and it's easier than surfing.
Open 10 a.m. to 5 p.m. Monday through Saturday. New location at 643 W. 17th St. in Costa Mesa. 949.574.5897.
Another Jewel at Corona del Mar Plaza
Gail Jewelers, a fine jeweler for more than 50 years, just opened at Corona del Mar Plaza. It specializes in beautiful and unique creations such as rings, earrings, bracelets, necklaces, and brooches with diamonds and other precious stones. They also carry a collection of fine watches. Gail Jewelers offers precious metal manufacturing and stone setting either on-site or with a design specialist and jewelry is finished locally. Gail Jewelers also offers expert repair, appraisals, select jewelry purchases and commissioned searches for your perfect piece of jewelry. Open 10 a.m. to 7 p.m. Monday through Saturday; 11 a.m. to 5 p.m. Sunday. Corona del Mar Plaza at 844 Avocado Ave. at MacArthur Blvd. and PCH in Newport Beach. 714.979.1631.
---
The Latest from greer's oc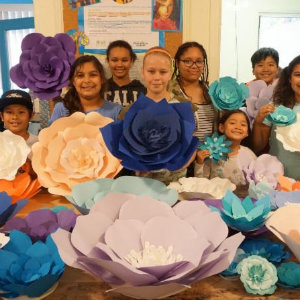 Paper Flower Display at The District
The Boys & Girls Clubs of Tustin is initiating an exciting social media project at The District at Tustin Legacy shopping center. They are beautifying one vacant storefront adjacent to the AMC Theater through May. The Boys &…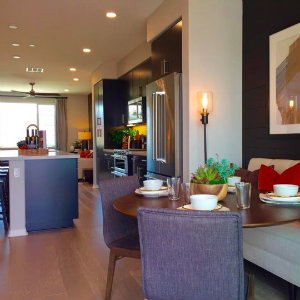 Sweet Saturday at Tapestry Walk
Join Sweet Saturday at Tapestry Walk in Orange! On April 21 from 11 a.m. to 2 p.m., Tapestry Walk will host a BBQ and model home tours! They will also be giving a family 4-pack for tickets for the…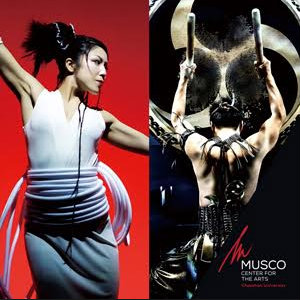 TAO: Drum Heart at Musco Center
Musco Center will virtually shake with this expansion of the revered Japanese tradition of Taiko drumming, previously seen on The Late Show with Stephen Colbert. On Sunday, April 29 athletic artists with giant drums will perform innovative choreography…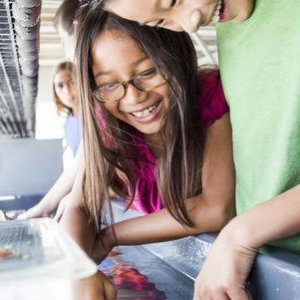 Celebrate Earth Day at Bella Terra
On Sunday, April 22 from 1 - 3 p.m., join Bella Terra to indulge your ocean curiosity by exploring sea animal tanks and displays brought to you by the Ocean Institute! You'll also enjoy a delightful Meet &…