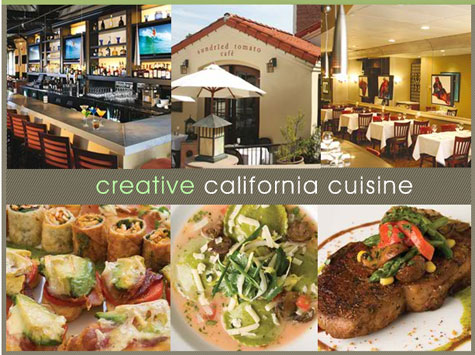 Here are some local restaurants planning to wow you with food and drink during Super Bowl XLIV, as the Colts battle the Saints (btw, go New Orleans!).
The Sundried Tomato American Bistro and Cafés is offering exciting specials at its San Clemente, San Juan Capistrano and Laguna Beach locations—making it a great spot for Super Bowl viewers in OC! The Super Bowl bash starts at 3 p.m. filled with great food, drink specials, and cash giveaways.
All locations will have a variety of drink specials through out the game as well. Draft beers will be $2 at 2 p.m., $3 at 3 p.m., and $4 from 4 p.m. until the end of the game. The restaurants will also be serving $4 well drinks, $5 wines and $6 martinis. Delicious food specials include $6 beef sliders, tacos, spring rolls, $8 sirloin cheeseburger, crispy calamari, chicken wings, and pork riblets. 31781 Camino Capistrano in San Juan Capistrano. 949.661.1167; 821 Via Suerte in San Clemente. 949.388.5757.
Wildfish Seafood Grille is ready for Super Bowl Sunday with the launch of its special Tailgate Party menu and a six-foot screen for the gridiron game! Chef Arturo's creative menu will be served on Wildfish's spacious outdoor patio bar only. The menu features gridiron favorites that highlight Wildfish's renowned seafood and flavors, priced from $7 to $17 each. All night happy hour on the patio and in the Wildfish indoor bar, with select drinks and appetizers offered at half price. Wildfish's standard menu of "top of the catch" prime seafood, and USDA prime, center-cut steaks will be available in the dining room. 1370 Bison Ave. in Newport Beach. 949.720.9925.
The Matador Cantina is throwing a Super Bowl Fiesta complete with 10 hi-def TV's and $1 tacos, $1 street dogs, $10 buckets of bud, $14 food platters, Bud Girls, giveaways and more. Pre-game starts at 1 p.m. You can also host a party in the lounge with partial or complete buyout: two screens and seats up to 30 guests. Reserve at 714.871.8226; or at .(JavaScript must be enabled to view this email address). 111 N. Harbor Blvd. in Fullerton.
SideDoor, the new English-style gastropub in Corona del Mar, first Super Bowl Party starts at 2 p.m. until game's end. SideDoor will offer $7 draft pints and bottomless chips during Super Bowl XLIV. Guests can enjoy pressed Cuban sandwiches in honor of the game's location, in addition to the chef's other inspired creations. The bar will be fully stocked with interesting beers, and viewing will be available from any of the comfy couches and bar stools. 3801 E. Coast Highway in Corona del Mar. 949.717.4322.
Honest Abe Comes to OC
"Abraham Lincoln: Self-Made in America" just debuted at the Old Orange County Courthouse in Santa Ana. The free retrospect showcases Lincoln's life from his humble beginnings in Kentucky, his road to frontier lawyer, state legislator and the Presidency in 1861, serving throughout the Civil War, and his assassination. Educational and family-oriented public programs are going on through Feb. 26. To find out more about Saturday's "kids' day" and upcoming lectures please click here.
211 W. Santa Ana Blvd.in Santa Ana. Events are free and open to the public. RSVP at 714.973,6655 or e-mail .(JavaScript must be enabled to view this email address).
---
The Latest from greer's oc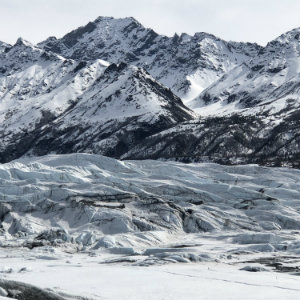 Exploring Anchorage and Its Beautiful Environs
If there's one thing you can say about traveling to Alaska, it's that you will have so many great options if you love the outdoors—you'll want to come back to see more someday. I just took my mom and my…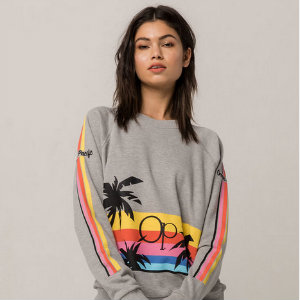 ICONIC SURF BRANDS OCEAN PACIFIC AND MAUI AND SONS
With warmer weather just around the corner, it's time to think summery fashions. Two iconic surf brands Ocean Pacific (Op) and Maui and Sons just debuted carefully designed, vintage-inspired women's 2018 capsule collections.
Both collections feature an array…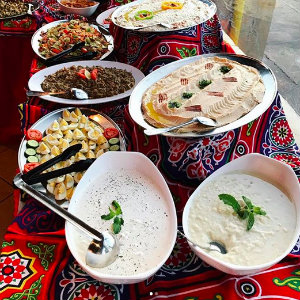 Little Arabia District's Iftar Buffet
The Muslim holy month of Ramadan has arrived and Anaheim's Little Arabia District is once again offering a variety of 'iftar' buffets at its local restaurants. During this month, Muslims fast from sunrise to sunset and families gather to…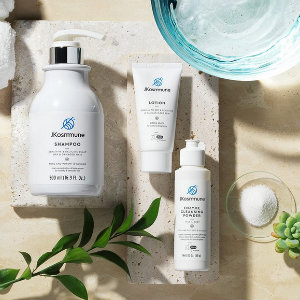 Beta Glucan: One of The Most Fascinating New Skin Trends
Just in time to produce a fresh spring complexion comes beta-glucan one of the next significant trends in skincare. If you're not familiar with it, it's a been used medically to boost immunity and promote wound healing. In skincare, it…