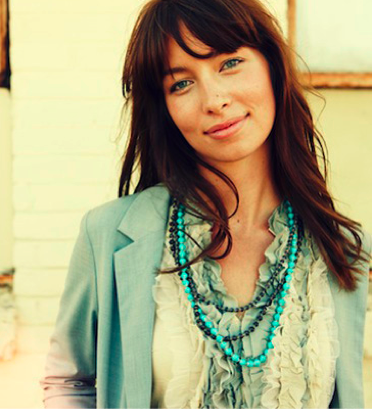 You're invited to the new 31 Bits Warehouse party tonight from 7 to 10 p.m. in Costa Mesa. There's much to celebrate. It's 31 Bits two-year anniversary, it's just launched "Elasticity", a new line of jewelry made with elastic so you can wear it several different ways. And 31 Bits new winter line just debuted at Westerly in Corona del Mar.
The party includes an ice cream trick at 7 p.m., DJ Flo starting at 9 p.m., a photobooth, giveaways from Reef and 31 Bits, plus fun Twister competitions. It's also a celebration of the 63 Ugandan women who hand make beautiful jewelry out of recycled paper. 31 Bits is still a small, grassroots company. Just five women run operations in Costa Mesa and they take turns going back and forth to Uganda overseeing the program of providing educational training, financial training, and the know-how so that they can start their own businesses.
Go online here to find out more about 31 Bits.
629 Terminal Way #11 in Costa Mesa.
You Could Be Next!
This Saturday, the Ms. America Pageant is searching for contenders for next year's pageant to be held Jan 28-30 at the Doubletree Suites Anaheim Resort in Anaheim. A casting call will be going on from 11 a.m. to 2 p.m. at Newport Jewelers in Newport Beach. More than $40,000 in gifts and prizes will be awarded at this year's pageant! Here's the criteria: 26 years of age and up, and you can be single, divorced or married, with or without children. You must be articulate, interesting, elegant and classy. Pageant competition categories include Evening Gown, Interview, Finalist On-Stage Question and Sportswear. Bring a photo if you have one and be ready to tell the casting team who you are and why you would make the ultimate Ms. America. Scheduled appointments will be seen first.
Refresh Your Style!
Starting today ElyseWalker.com will be offering shoppers a 30% discount on handbags and shoes, as well as a 50% discount on clothing from such designers as Valentino, Alexander McQueen, Givenchy, Stella McCartney and more! Some of the incredible savings include a Herve Leger pink bandage dress, originally $1150, now $575. An Alexander McQueen Faithful collared bootie, originally $1160, now $580; and
Givenchy Chain Clutch originally $1010, now $707. (And if you're up in Pacific Palisades, starting Nov. 30 at the Elyse Walker boutique there will be a 30-50% off discount in-store. 15306 Antioch St. at Pacific Palisades. 310.230.8882.
Sample Sale!
BB Dakota, the Westside Costa Mesa-based women's modern lifestyle brand, is having an exclusive sample sale Friday from noon until 6 p.m. and Saturday and Sunday from 10 a.m. to 4 p.m. Come shop BB Dakota and Jack BB Dakota samples. Dakota Collective sample sale prices include leather at $40; outerwear/coats at $20; blazers at $10; sweaters at $8; dresses at $8; hoodies/wubbies at $5; tops at $5; pants at $5; skirts/shorts at $5. Dakota Collective is at 1640 Pomona Ave., near 17th Street in Costa Mesa.
---
The Latest from greer's oc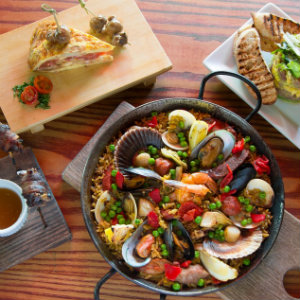 Cafe Sevilla at Dine Out Long Beach Restaurant Week
With Dine Out Long Beach Restaurant Week kicking off on Sunday, Feb. 24 through Saturday, March 2, you'll want to get into Café Sevilla, a favorite Spanish eatery providing culture, live music, and food since 1987. Located in the…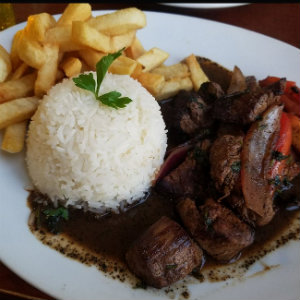 The Best of Peruvian Cuisine in Long Beach
Discover some of the best in Peruvian foods at Aji Peruvian Cuisine at Long Beach's thriving Retro Row. It's also a great dining choice to visit during Dine Out Long Beach Restaurant Week on Sunday, Feb. 24 through…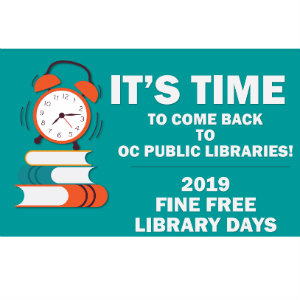 Fine Free Library Days at OC Public Library
OC Public Libraries is offering "Fine Free Library Days" through Feb. 24. Any items with overdue fines or items that have been marked as "lost" can be returned and related fines and fees waived.
Demonstrating the library's mission of…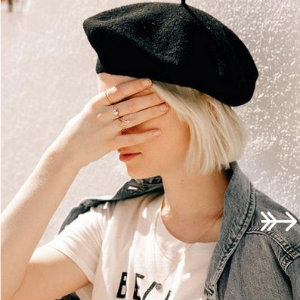 PRISM BOUTIQUE HOSTS FIRST VINTAGE MARKET in COSTA MESA
Come shop carefully-curated vintage collections at Prism Boutique's second location at the LAB Anti-mall in Costa Mesa on Saturday, Feb. 23 from 11 a.m. to 4 p.m. Vintage-lovers from Orange County and surrounding areas are invited to hang…