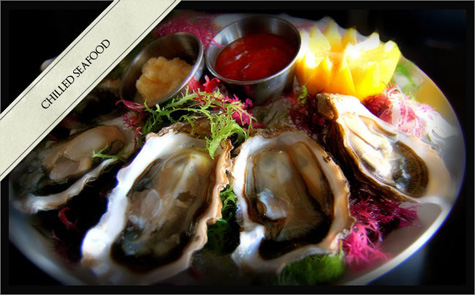 Laguna's locals have already made the new House of BIG FISH and Ice Cold Beer a hot spot, and it's easy to see why, it boasts tasty, affordable and generous portions that will please everyone—even those who won't touch seafood. (There's a "not fish" section on the menu for those types.) We don't want to mention the ocean views, and patio dining for fear that BIG FISH will become even more popular.
There's plenty of delicious seafood dishes to choose from: appetizers, Hawaiian style pokes, fish, shellfish, six menu items called "lures" that cost just $5; Baja style items, salads, house specialties, and more. BIG FISH is proud of its fresh seafood sourced fresh daily from environmentally responsible suppliers. If fresh and simple seafood is what you crave, you're in luck. For just $10 to $13, you can choose from ahi, albacore, tilapia, barramundi, catfish, yellowtail, wild mahi mahi, wild sockeye salmon, prepared simply seasoned and grilled; brushed with Cajun spices and grilled, or blackened, or simply seasoned and seared. And you can choose from five sauces, five toppings, and choice of sides: Cajun rice, home-style potatoes, grilled vegetables, and coleslaw.
 
The menu is paired with a large selection of beers including organic and over-sized bottles. And its happy hour from 4:30 to 5:30 p.m. Monday through Friday is truly a bargain: beer, drinks, wines, chilled seafood and hot appetizers just $3 each. You can check out the entire menu here.
 
Open 11:30 a.m. to 4:30 p.m. Monday through Friday; 4:30 to 10:30 p.m. dinner; bar 11:30 a.m. to close. 540 South Coast Highway #200 in Laguna Beach. 949.715.4500.
 
Say the Magic Word
You can be among the first to experience the new J. Crew Summer Collection at a shopping benefit Thursday at J. Crew/South Coast Plaza. The Dream Guild of the Orange County chapter of the Juvenile Diabetes Research Foundation (JDRF) is partnering with J. Crew/South Coast Plaza for a sale Thursday to benefit JDRF in support of its mission to find a cure for diabetes and its complications through the support of research. Enjoy a 15% discount with 10% of sales going to JDRF (when you mention JDRF). ?
---
The Latest from greer's oc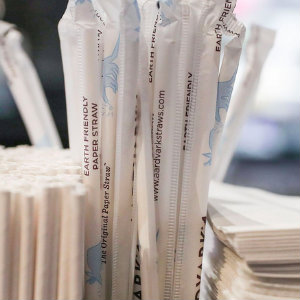 Honda Center Makes The Switch To Paper Straws
Starting today, plastic straws are out at Honda Center. Recyclable paper straws will be available upon request replacing single-use plastic drinking and cocktail straws, and a limited number of plastic straws will remain available upon request for those with…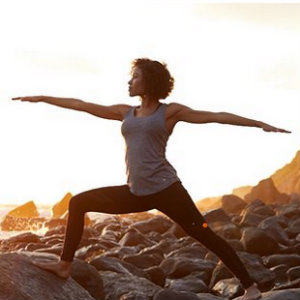 National Yoga MOnth at Monarch Beach Resort
It's National Yoga Month and The Miraval Life in Balance Spa at Monarch Beach Resort in Dana Point is celebrating with a variety of different classes for any level of Yogi.
Choices of signature classes include:
Full Moon…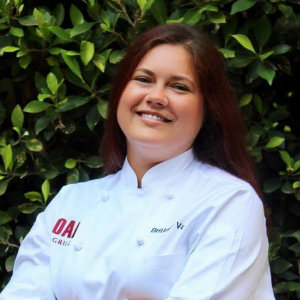 Brittany Valles Named executive chef at Oak Grill and Aqua Lounge
Huntington Beach native Brittany Valles has been named executive chef at Oak Grill and Aqua Lounge – two unique dining and lounge venues at the Fashion Island Hotel in Newport Beach.
At Oak Grill, Valles will oversee the…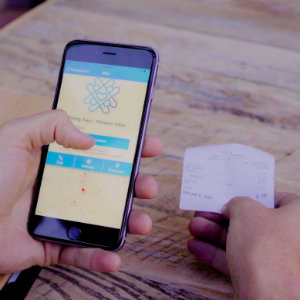 Every day Purchases That Support Causes You Love
When Donna Janes pays her dry cleaning bill, she triggers a donation to her grandson's school simply by taking a quick photo of her paid receipt. Ditto the local Costa Mesa pizza place. How does she do it?
"It's a…