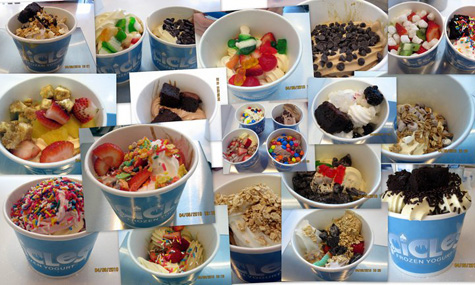 We're never tired (but getting close) about talking about fro-yo. And, we can't pass up on a buy one-get-one-free offer, which Icicles, the newest gourmet frozen yogurt shop in OC is offering today. What makes Icicles so special? For one, lucky students are just a block away from it a Corona del Mar High school—-but really it's the secret recipe with an extra smooth and creamy taste.
Today, in celebration of the grand opening, Icicles is offering a "buy one, get one half off" on the lesser of two sizes. Stop by from 11 a.m. to 10 p.m., one per customer.
At Icicles you can choose from 10 flavors that rotate weekly that can be swirled together. More than 40 toppings include cereal, candy bar pieces, nuts, fresh strawberries, raspberries and many more. The non-fat frozen yogurt flavors include Country Vanilla; Red Velvet; Dulce de Leche; Chocolate Blend; Cookies and Cream; Cake Batter; Raspberry Pomegranate Sorbet; Eurotart; Reese's Peanut Butter and Strawberry Banana. Icicles also serves no-sugar added and non-dairy frozen yogurt.
Open daily 11 a.m. to 10 p.m. Eastbluff Village Center, at 2545 Eastbluff Drive at Vista del Oro, a block from Corona del Mar High School in Newport Beach. 949.760.9900.
Evening with the Directors
If you're like us, you are counting down the days until The Newport Beach Film Festival April 22 to April 29. You can celebrate with a kick-off, "Evening with the Directors" party Tuesday from 7 to 9 p.m. at one of OC's hottest restaurants, Mesa at The CAMP.
The annual soiree is hosted by NEXT@theBarclay, a non-profit group of young professionals hosting events for Orange County arts and culture. The film-lovers night will include introductions by Gregg Schwenk co-founder of the NB Film Festival and commentaries by directors such as Michael P. Nash ("Climate Refugees"), Jack Lucarelli ("Disrupt/Dismantle"), Tom Pankratz ("Limbo Lounge"), Ann Chatillon ("Living It Forever"), Tim Vandesteeg ("My Run"), Jonathan Mills ("We Were Feared"), Ash Adams ("Once Fallen") and Miranda Bailey ("Greenlit").
Tickets cost $75 per person, and include an array of tray-passed appetizers and two complimentary glasses of premiere wine from Red Rock Wineries. Proceeds benefit The Newport Beach Film Festival and Irvine Barclay Theater.
Mesa is at 725 Baker St. in Costa Mesa. To purchase tickets, just call Irvine Barclay 949.509.2811.
---
The Latest from greer's oc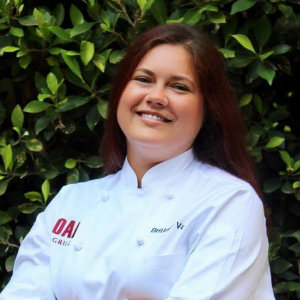 Brittany Valles Named executive chef at Oak Grill and Aqua Lounge
Huntington Beach native Brittany Valles has been named executive chef at Oak Grill and Aqua Lounge – two unique dining and lounge venues at the Fashion Island Hotel in Newport Beach.
At Oak Grill, Valles will oversee the…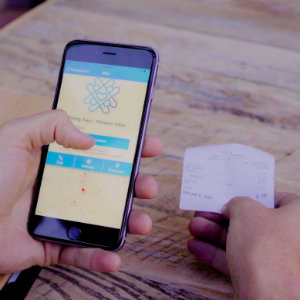 Every day Purchases That Support Causes You Love
When Donna Janes pays her dry cleaning bill, she triggers a donation to her grandson's school simply by taking a quick photo of her paid receipt. Ditto the local Costa Mesa pizza place. How does she do it?
"It's a…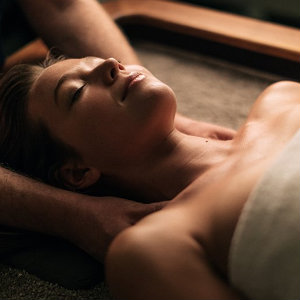 World Wellness Weekend at Glen Ivy Hot Springs
In honor World Wellness Weekend, September 22-23, at Glen Ivy Hot Springs, you can discover wellness through the transformative power of sound, mindfulness in movement and healing power of mineral water. Enjoy a series of additional services and amenities…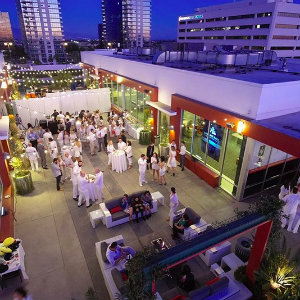 Building Block Foundation Fund's "White Party"
The White Party will be celebrated at the Noguchi Garden in Costa Mesa on Thursday, Sept. 20 at 6:30 p.m. It's one of the premier fundraising events produced by supporters of the Building Block Foundation Fund, an organization championed…