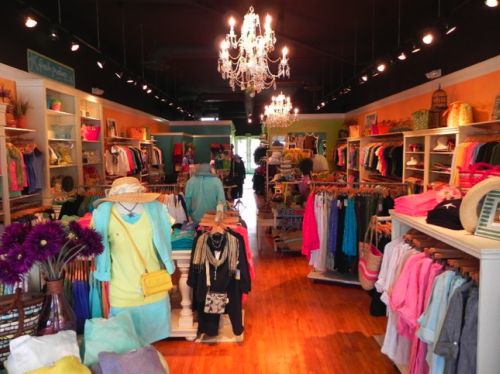 In this economy it's nice to see the success and growth of Deanna Frieze's OC-based Fresh Produce Handpicked Stores. She opened Fresh Produce on Balboa Island in 2006, and now she boasts five new stores, along with two boutiques: Sunny Days on Balboa Island and Sadie Devaney in Laguna Beach.
And she's offering a special to Greer's OC readers through Christmas Eve: Receive 20% off entire purchases (excluding Brighton, Troll, and sale items) just by mentioning Greer's OC. This offer is valid at all of Deanna Frieze's stores throughout the area.
Sunny Days is the newest retail shop on Balboa Island. It's more upscale than Fresh Produce and offers a variety of women's clothing, footwear, and accessories from Allen Allen, Kut jeans, Pete and Greta, Born Crown, FitFlops, John Wind, and many more. Open 10 a.m. to 6 p.m. 304 Marine Ave on Balboa Island. 949.566.9001.
Sadie Devaney is Deanna's newest creation along with co-owner Jenn Haney. The new boutique has a wide assortment of women's clothing, jewelry, and accessories. Open 10 a.m. to 7 p.m. Sunday through Thursday; 10 a.m. to 9 p.m. Friday and Saturday. 269 Forest Ave., Laguna Beach. 949.494.2233.
Fresh Produce Handpicked Stores brings classic Fresh Produce style consisting of women's apparel including tees, tanks and shirts, skirts, pants, jackets, dresses, and loungewear. And Deanna adds a new flare to lifestyle shopping by mixing the Fresh Produce label with other brands such as Fit Flop, Vera Bradley, and Trollbeads.
323 Marine Ave. at Balboa Island. The historic gem in an old firehouse was Deanna's first retail location. 949.673.7333
4718 E. 2nd Ave. in Belmont Shore in Long Beach. 562.439.4709.
127 Avenida Del Mar in San Clemente. 949.498.4300
109 N. Glassell in Old Towne Orange. 714.633.3636
130 Yale Ave. in Claremont. 909.625.5666.
Drive-Thru Deliciousness!
The first drive-thru Panera Bread in SoCal opened its doors today at 6 a.m. in Brea. When you order their special gingerbread man cookies today, all proceeds will be donated to the Make-A-Wish Foundation of Orange County and the Inland Empire. The Brea bakery-café is perfect for breakfast, lunch, dinner, and offers a full array of cafe, signature and hot panini sandwiches, salads and soups as well as the bakery-café's signature bread loaves. The bakery-café's welcoming atmosphere has a wide variety of bagels, pastries and sweets, smoothies plus specialty coffees and espresso drinks that you can enjoy while emailing thanks to its free WiFi. Open 6 a.m. to 9 p.m. Monday through Friday.; 6 a.m. to 9 p.m. Saturday; and 7 a.m. to 9 p.m. Sunday.
423 S. Associated Road in Brea. 714.706.5200.
---
The Latest from greer's oc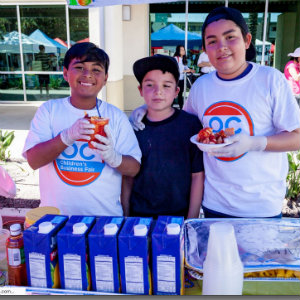 OC Children's Business Fair
Join Orange County Rescue Mission on Saturday, April 27 from 11 a.m. – 1 p.m. for the inspiring Kids on a Mission, OC Children's Business Fair.
The Fair will feature 50 unique booths that showcase the business ideas and…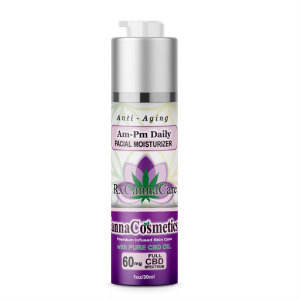 Rx Canna Care CBD infused skin solutions
CBD Oil has become one of the most sought-after plant medicines and supplements in the natural health and beauty industries. For many people, CBD has been instrumental in dramatically improving their lives.
Rx Canna Care founder Twompson Prater…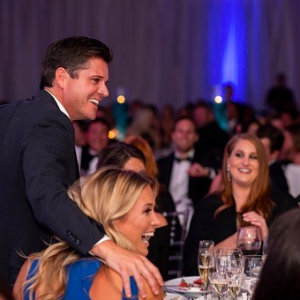 CHOC Guild's 25th anniversary "A Night in Havana" gala
The Glass Slipper Guild, dedicated to supporting the efforts of CHOC Children's, will host a festive evening in honor of the Guild's 25th anniversary with "A Night in Havana" gala, on Saturday, May 4th at the Balboa Bay…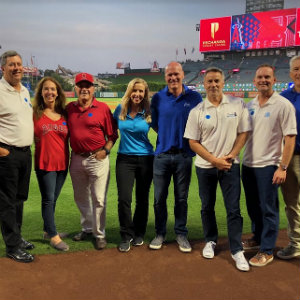 2nd ANNUAL HOME RUNS For Kids
Miracles for Kids, an Orange County-based nonprofit organization benefiting critically-ill children and their families in need by providing financial and emotional support, has partnered with Perricone Juices and Angels Baseball for the 2nd Annual Home Runs for…