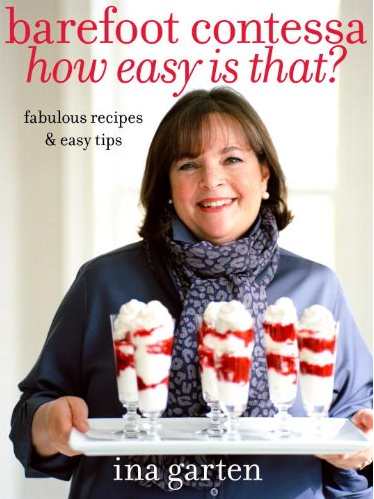 Make some room on your bookshelf! The beloved Ina Garten from the Food Network's popular "Barefoot Contessa" show has graced us with another cookbook to add to our favorites! And she's making a stop in OC Friday at noon at Williams-Sonoma South Coast Plaza for a book signing of "Barefoot Contessa How Easy is That? Fabulous Recipes & Easy Tips."
Here's a hot tip to make certain that you will indeed meet Ina and get a book signed. Buy your book now at pre-sale for $35, and have it available at will-call. The store will open at 8 a.m. Friday and plan on getting in line early. Ina will only be signing from noon to 1:30 p.m.
Since we were lucky enough to get an advanced copy, we can tell you this book is a must-have for your kitchen. Ina takes in to account the craziness of our lives and focuses on simple yet delicious dishes that save valuable time, money and minimize stress. Our favorites so far are the watermelon and arugula salad, the chicken with shallots, spicy turkey meatballs, and the French toast bread pudding. As you read through each recipe you can almost hear her calming voice, and charming laugh reassuring us that all will be good in the kitchen. She's not one to make you labor through time-consuming, complicated recipes that require a boatload of ingredients. She's the master of creating no-fuss dishes that taste and turn out fabulous every time.
We say buy two copies, one for you and one for a holiday gift. It's one of the best gifts you can give a neophyte to a seasoned cook: a collection of recipes that will become favorites forever.
Level 1, at South Coast Plaza in Costa Mesa. 714.751.1166.
Ante Up For Autism!
Try your luck for a worthy cause. The 4th Annual Ante Up for Autism is going all out this year for its mission to support and provide resources for families touched by autism. The premiere "Gala and Casino Night" at St. Regis Monarch Beach on Saturday starts at 7 p.m. for general admission (red-carpet entrance starts at 5:30 p.m.).
Join special celebrities, professional poker players, sport stars and attendees for a fun event to gamble the night away. The event will offer a VIP red carpet entrance, cocktails on the resort lawn, tournament poker, a live and silent auction and tips from poker stars.
Pro athletes attending include Scott Niedermayer (retired Anaheim Ducks hockey player), Jim Everett (former NFL quarterback), Brian Lopes (world champion cyclist), Lolo Jones (Olympic track and field athlete), Felix Sanchez (Olympic gold medal hurdle winner), Jim Gott (retired professional baseball player) and Ernesto Fonseca (motocross racer).
Tickets cost $250 for general admission; $750 for poker tournament (includes general admission) and $1,000 poker tournament plus general admission (couple). Tickets are on sale now at www.anteupforautism.org. For more information, please contact Violette Prentice at 949.640.4401 or e-mail at violette.prentice@tacanow.org. St. Regis Monarch Beach Resort & Spa at 1 Monarch Beach Resort in Dana Point.
---
The Latest from greer's oc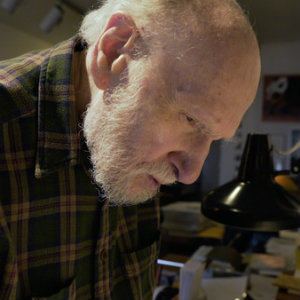 Art, Architecture + Design (AA+D) Film Series
Art and design enthusiasts will love the Art, Architecture + Design (AA+D) Film Series, an international showcase of films at the Newport Beach Film Festival celebrating art, architecture, design, modernism, photography, sculpture, painting, typography, advertising, publishing, urban planning, public…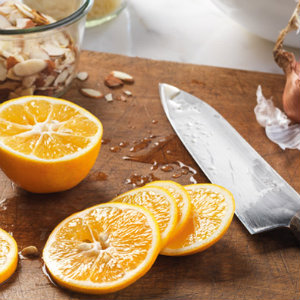 Cooking Demonstrations at Stonewall Kitchen
To celebrate the 30th Annual Spring Garden Show, four leading chefs from South Coast Plaza's restaurants will demonstrate signature recipes, share cooking tips and samples of the delicious dishes they prepare at Stonewall Kitchen Cooking School. Classes are demonstration…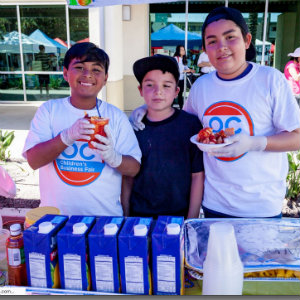 OC Children's Business Fair
Join Orange County Rescue Mission on Saturday, April 27 from 11 a.m. – 1 p.m. for the inspiring Kids on a Mission, OC Children's Business Fair.
The Fair will feature 50 unique booths that showcase the business ideas and…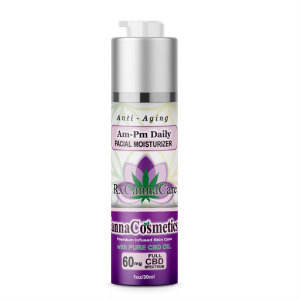 Rx Canna Care CBD infused skin solutions
CBD Oil has become one of the most sought-after plant medicines and supplements in the natural health and beauty industries. For many people, CBD has been instrumental in dramatically improving their lives.
Rx Canna Care founder Twompson Prater…