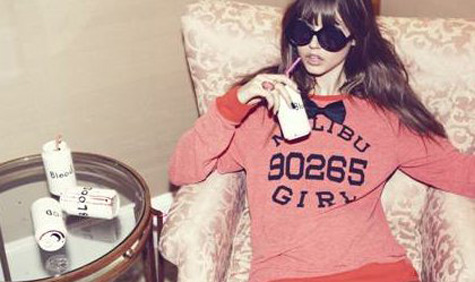 g. marie is Laguna's newest boutique and a perfect spot for fashion finds. It's owner, Gina Tomassone carries brands that reflect her personal style—and that's a good thing. She carries a fabulous collection of vintage apparel from the 1920's, as well as many of our favorite brands including Free People, Wildfox Couture, Alternative Apparel (for women and men), Level 99 Denim, Devine Rights of denim, Vintage Havana, C. Luce, Jeremiah (men's only) and much more!
g. marie cares deeply about giving customers quality items that are unique, and best of all, affordable. And, as a Greer's OC subscriber you can save even more. Just mention Greer's OC and save 15% off your first purchase!
Open 11 a.m. to 7 p.m. Monday through Saturday; 11 a.m. to 4 p.m. Sunday. 31639 South Coast Highway in Laguna Beach. 949.715.9770.
Rolling Back Prices to 1989
In celebration of 21 years in Newport Beach, Champagnes Deli & Grill offers an expanded menu, a new look, and through Wednesday two menu items are rolling back to 1989 prices. A roasted breast of turkey sandwich on organic artisan bread costs just $3.95; and any gourmet pizza costs $9.99 after 4:30 p.m. Champagnes offers a full breakfast, lunch, and dinner menu, as well as patio dining. And they just added gourmet pizzas, with house made dough and sauce, and fresh, high quality toppings. The breakfast menu also expanded featuring breakfast sandwiches and burritos and a variety of omelets, scrambles and favorites from the griddle.
Open 7:30 a.m. to 8:30 p.m. Monday through Friday; 8 a.m. to 8:30 p.m. Saturday and Sunday.
At the Newport North Shopping Center at MacArthur Blvd. and Bison Ave. in Newport Beach. 949.640.5011.
---
The Latest from greer's oc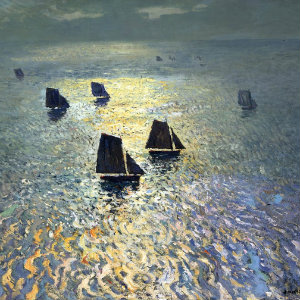 Upon a Painted Ocean: An Ode to the California Coast
Upon a Painted Ocean is an exhibition at Irvine Museum Collection that celebrates the splendor of California's sun-filled coast that debuts on Saturday, Nov. 10 to through Mar. 30, 2019. It features works by important historical and contemporary…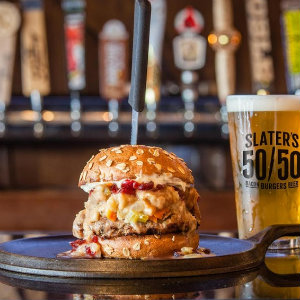 Slater's 50/50 Brings Back Thanksgiving Burger
Slater's 50/50 is putting all the flavors of the holidays in your hands with the return of an annual favorite: the Thanksgiving Burger! The seasonal item features a turkey patty piled high with brioche stuffing, turkey gravy, house-made…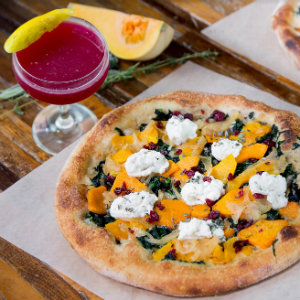 Fall at True Food Kitchen
True Food Kitchen at Fashion Island in Newport Beach recently launched its new seasonal fall menu dishes that feature ingredients with natural health benefits based on the principals of Dr. Andrew Weil's anti-inflammatory diet. Many of the items…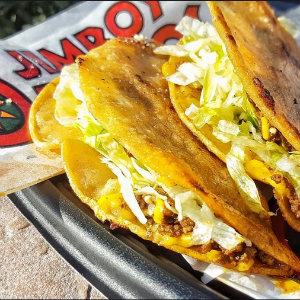 Jimboy's Tacos Opens Fourth OC Location
Jimboy's Tacos, home of the Original American Taco, will celebrate the Grand Opening of its fourth Orange County location at 5643 Alton Parkway in Irvine on Tuesday, Nov. 13. The new restaurant will kick off Grand Opening festivities at…