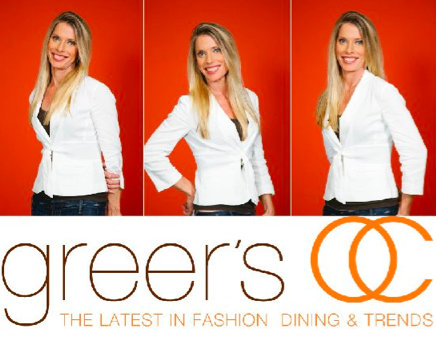 All it takes is wearing dark sunglasses into a daytime meeting with your boss to hide puffy swollen eyes from days of crying to not know what will happen next. Today, on the eighth year anniversary of launching Greer's OC, a free email newsletter and website which reports on the hottest trends, new retail stores, great bargains and undiscovered dining spots in OC, I hope to inspire others that no matter the unforeseen difficulties, you can change your life for the better.
Two weeks from the day my 14-year-old son was diagnosed with life threatening type 1 diabetes in November 2006, I met with my editor at the LA Times Community News to request an even more part-time writing position. I had to figure out how I was going to take care of my son whose carefree innocence and lifestyle was stripped away from him overnight. Every bite of food that I gave him scared the hell out of me. It required a phone call to a nurse at CHOC.
His new life required non-stop insulin, syringes, lancets, blood glucose test strips and meters. And, anyone in the same unfortunate boat knows that type 1 diabetes is also a complicated math problem; an injection of insulin requires an exact ratio to cover carbs. Make a mistake and you can be in for major health disaster. I also had three other sons to worry about, would they be diagnosed with type 1 diabetes, too? I had no idea.
My editor, not the most sympathetic guy I've ever met, had bigger plans for me. Not only was he fine with me dropping one of my two weekly columns (a restaurant review and lifestyle column), he didn't want me in the paper at all. He made this announcement: "Greer, this is probably a bad time to say this, but we are making changes at the paper, and you are not part of the change."
I didn't see that coming. Especially after 14 years of being one of the most popular columnists in the paper. But, nothing is certain, and looking back he gave me the greatest opportunity of my life. Secretly, I always wanted to own my own business and now nothing was stopping me. With the help of colleagues and great friends like Jane Gillespie, and marketing pro Lee Healy, who said, "Greer, when one door closes another door opens." And Beverly Morgan, who worked in PR at South Coast Plaza, encouraged me to do my own thing without the help of a newspaper. Morgan introduced me to key people that helped me start Greer's OC.
With a loyal following already (before social media) and great contacts from covering lifestyle in Orange County for so many years, I decided to launch a Daily Candy-esque email newsletter but in my voice, named after my pain-in-the-ass unusual name, Greer. Having never sold a thing in my life, my first ad sales meeting at the Irvine Company went shockingly well; they believed in my vision and with South Coast Plaza they were my first advertisers when I blasted out the first Daily Dose of OC on July 23, 2006 to several thousand people in my database.
By writing about what I know and love--fashion, dining and trends--I can update my content easily, and I can also attract like-minded people and help promote awareness and hopefully raise funds for a cure for type 1 diabetes. Soon thereafter, I joined the Board of JDRF, the only global organization with a strategic research plan to end type 1 diabetes.
I just finished my six year term and am honored to be the JDRF Gala chair at the Island Hotel in March 2015 where we will continue to raise funds for JDRF at a stylish "Mad Men" themed event so that one day type one will be type none. I'm also the Executive Producer of The Human Trial, a documentary film in production that is following the quest to cure Type 1 diabetes. The filmmakers have access to three top labs in the U.S., and the footage is moving, inspiring and even hopeful for a cure. To support the making of the film, we are selling very cool signed limited edition Shepard Fairey movie posters here.
My son, Tristan, now 22, is still living with type 1 diabetes. He inspires me daily. He never complains, even though he has a hard to manage disease that demands his attention 24/7. He keeps me going and I will never give up on a cure until it's here.
I just formed a partnership with the Los Angeles Times, with the launch of the SoCal Luxe Report. It can now reach 60,000 of the most sophisticated email consumers and 85,000 LA Times Orange County subscribers who celebrate the finer things in life—from fashion and food to home and travel, everything eco and luxe.
Since launching Greer's OC eight years ago, I've interviewed some of the most inspiring, talented and successful people I could ever dream to meet like Sir Richard Branson, Charlize Theron, Queen Noor, Ina Garten, Tony Hawk, and Renee Fleming, but those are just the well known names, my favorite people are my friends I've met because of my business: Mona Shah Anderson, Kimberly Daskas, Pamela Waitt, Winnie Sun, Ashley Eckenweiler, Delilah Snell, Amy Denoon, Kelly Thornton Smith, Adrienne Thomas, Michael Harris, Ismael Osuna, Keith Munemitsu; my incredible boyfriend Paul Nordlund; and local people who are making a difference in Orange County.
Thanks to all of the people who are working for me currently, or who have worked for me in the past, you mean so much to me: Janet Vinograd, Gretchen Meier, Kathy Allen, Ron Katzman, Shelby Lane-Brown, Jenny Miller, Jesse Dean, Michael Kupferstein, Crystal Tran of Pacific Creative, Taylor Lobdell, Marisa Cottam, Chad Stassel, Yen Ly Kliewer, William O'Connor at Applied Financial Planning, Curt Norris, Greg Magnus, Natalie Aronson, Kelley Moody, Carrie Williams, Kat Nguyen, Vicky Chang, Leslie Christen, Terin Trudeau, Teran Favole, and Eddie Tourgeman of NLD Graphics.
And a huge thanks to my subscribers, all 10,000 of you who want to know the latest and greatest about fashion, dining and trends in OC, and to our advertisers who continue to make this daily dream come true.
---
The Latest from greer's oc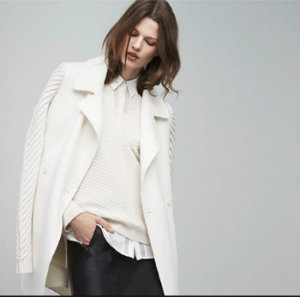 Shop the Pre Fall Vince Fashions
You can join Vince at Fashion Island and Christina Armijo of Harlow Personal Style for an exclusive evening of shopping tonight for men and women from 5 to 8 p.m. Shop the pre-fall 2014 collection and enjoy a…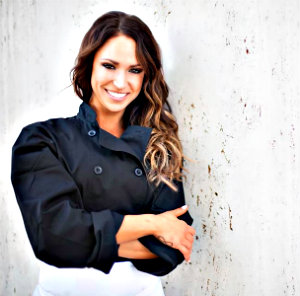 Chef Demo for Fitness
Shawna Rust, a fitness chef based in Orange County will be at West Elm at South Coast Plaza on Saturday from 2 to 4 p.m. demonstrating simple tricks to create healthy and satisfying meals. During the cooking demo…
The One Stop Makeup and Beauty Lounge
The wait is over for a quick and easy place to go for all your makeup and beauty needs. We just discovered Blushington Makeup and Beauty Lounge in the Atrium Court at Fashion Island, a one-stop shop that provides…
Sips and Sweets at Golden Foodie Awards
At the upcoming Golden Foodie Awards on Sunday, Sept. 28, at the Fairmont Newport Beach, the top cuisine in Orange County will be honored at the red carpet soiree, and guests can also indulge in decadent samples of…