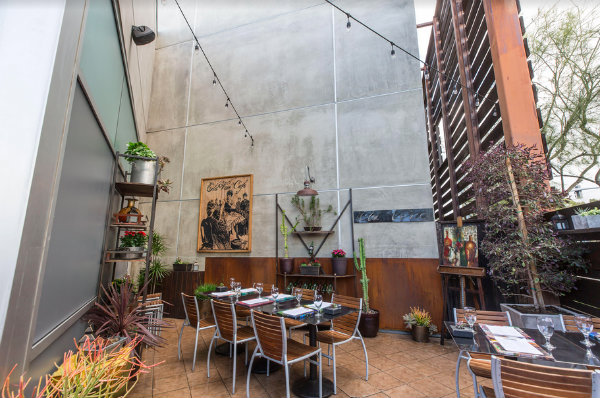 The beloved and award-winning Old Vine Kitchen & Bar returns to the Orange County culinary scene by reopening on-premise dining on July 8, with an emphasis on staff and guest safety and an expansion of its intimate dining experience. In addition to Old Vine's popular backyard patio, guests can now spend evenings enjoying two newly-acquired outdoor dining spaces: The Roof and The Stairway Patio.
Between these two spaces, over fifty new outdoor seats will be available in the restaurant. All three patios will offer a comfortable ambiance, populated with shady umbrellas, an abundance of greenery, and a series of art installations by Orange County-based artist and industrial designer Mark Gerardi.
Returning diners will be delighted to find brand new bar and dinner menus from Chef McDonald, who has helmed Old Vine's kitchen for more than 13 years. From revamped old favorites, such as Old Vine's Caprese of Burrata, to soon-to-be classics, such as a new, four-course cocktail pairing tasting menu, guests are sure to savor his fresh takes on Old Vine's signature regional cuisine, always crafted with top quality food products and now a totally scratch kitchen.
Old Vine Kitchen & Bar's dinner menu is available Tuesday-Sunday from 5 to 10 p.m. The bar menu is offered every day starting at 5 p.m., until 11 p.m.Sundays-Thursdays, and until 12:30 a.m. on Fridays and Saturdays. The Roof will be open seven days a week from 5 -11 p.m. Brunch hours will be announced soon.
2937 Bristol St a103, Costa Mesa. 714.545.1411.
---
The Latest from greer's oc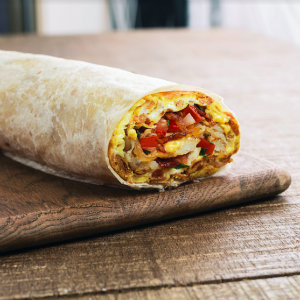 Farmer Boys Celebrates National Fry Day and Tax Day!
Times may be confusing, but Farmer Boys makes one thing clear: farm-fresh fare is always a good idea. In celebration of National Fry Day on July 13 and Tax Day on July 15, the award-winning burger concept is…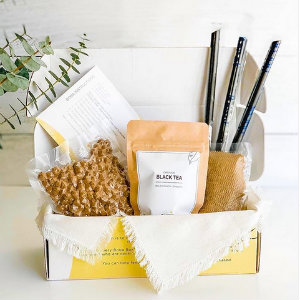 Make Bobas at Home and Help Feed Hungry in OC
Just last week Milk Box launched their Boba Box, a DIY kit to make delicious bobas at home, and the first run already sold out! The good news, they're restocking on Saturday, July 11 at 9 a.m. at Read More »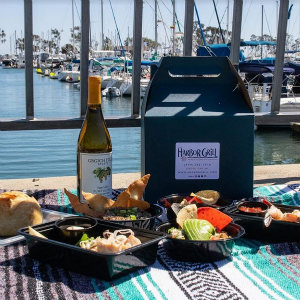 Dana Point Harbor's Summertime Fun & Entertainment
Dana Point Harbor celebrates summer every Thursday through July with "You, Me + Vitamin Sea" with al fresco dining, outdoor adventures, live music and more!
Guests can enjoy live music performances at The Wharf Courtyard by Frisby Cellars and Jon's Fish…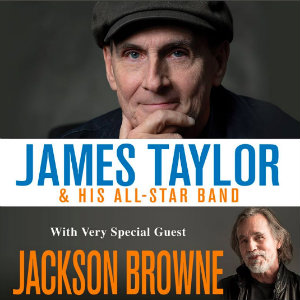 James Taylor and Jackson Browne New Date at Honda Center
James Taylor and His All-Star Band, with special guest Jackson Browne, have announced their US Tour dates have been rescheduled to 2021. The new date for James Taylor and Jackson Browne will be May 28, 2021, at the Honda…