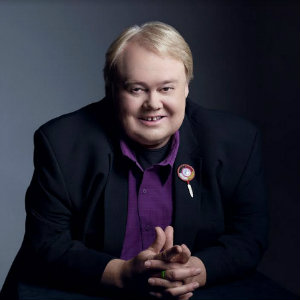 Live performances return at Segerstrom Center for the Arts on the Julianne and George Argyros Plaza starting this month! Three-time Emmy® Award-winning comedienne Louie Anderson will help the Center celebrate Thanksgiving on November 27, followed by Tony® Award, Drama Desk Award and Drama League Award nominee Megan Hilty kicking off the Holiday Season on December 11 and Grammy Award winner Steve Tyrell on ringing in the New Year on December 29 and 30.
Many familiar Plaza events are also returning, including Movie Nights: Mary Poppins (November 20), Sister Act (November 21), Elf (December 18), Rudolph the Red-Nosed Reindeer and Frosty the Snowman (December 19); Wellness Classes (November 18, December 2, 9 & 16), and the annual Holidays Around the World (December 5 &6).
Concerts & Special Events:
Louie Anderson Nov. 27 at 4 & 7 p.m.
Megan Hilty Dec. 11 at 4 & 7 p.m.
Steve Tyrell Dec. 29 & 30 at 4 & 7 p.m.
Wellness Classes: Nov. 18, Dec. 2, 9 & 16 from 4-5 p.m.
Reduce stress and prepare to enjoy the holidays in full Zen. Each person has their own safe space.
Movie Nights:
Mary Poppins Nov. 20 at 6:30 p.m.
Sister Act Nov. 21 at 6:30 p.m.
Elf Dec 18 at 6:30 p.m.
Rudolph the Red Nosed Reindeer &
Frosty the Snowman Dec 19 at 6:30 p.m.
Holidays Around the World: Dec. 5 & 6 from 1 – 3 p.m.
The Center's annual multi-cultural holiday celebration returns for two consecutive nights. Enjoy entertainment, music and safe, socially distanced fun with family and friends. And be advised – no matter what the weather is, snowfall is predicted. That's the magic of the holidays!
Tickets for Wellness Classes are $15 per pod/one person per pod. Tickets for Holidays Around the World are $15 per pod, accommodating up to six people per pod. Tickets for Movie Nights are $30 per pod, accommodating up to six people per pod.
Tickets for Louie Anderson are $240 per pod; Megan Hilty $450 per pod; Steve Tyrell $480 per pod, with each pod accommodating up to six people.
To purchase tickets now through special pre-sale access, please call the Center Box Office directly at 714-556-2787 Monday-Friday between the hours of 10 a.m. and 2 p.m. Starting Thursday, November 19, tickets will be available also through the Center's website at SCFTA.org. The Box Office is currently closed for walk-up service.

---
The Latest from greer's oc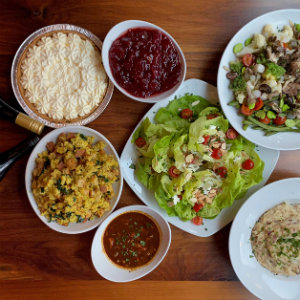 THANKSGIVING FAMILY MEAL BOX AT SAPPHIRE, VINE, IRONWOOD & OLEA
Russ Bendel's popular OC coastal restaurants, Vine, Sapphire, Ironwood and Olea, are offering a Thanksgiving Family Meal Box that provides everything but the turkey! Included in the package that feeds six for $149 are two bottles of wine (each…
Slapfish Offers Thanksgiving Morning Special to Those in Need
As Thanksgiving approaches, Slapfish in Huntington Beach continues to give back to the community and charitable causes, including extending special offers to those who are unemployed or in need. On Thanksgiving morning, Thursday, Nov. 26, from 9 a.m.…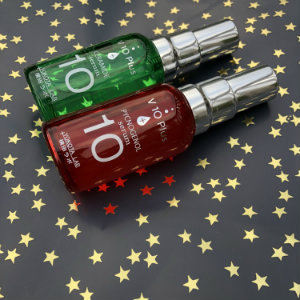 Japanese Skincare Black Friday Specials
V10Plus USA, the Japanese skincare line with all-natural, cruelty-free, and clean ingredients is going all out on Black Friday and offering a 25% off sale on all products through Cyber Monday, on November 30.
Simply enter code "Holiday25" at…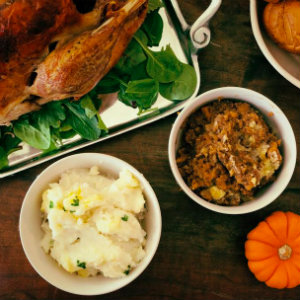 Turkey Day at Bistango
Celebrate the season of gratitude with family at Bistango in Irvine. Thanksgiving seating starts at 1 p.m. Thursday, Nov. 26 with live music at 5 p.m. Or, take Thanksgiving Home –advanced takeout orders accepted until Monday, Nov. 23. A…