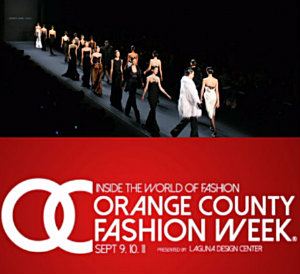 An exciting world of fashion is in store for you at OC Fashion Week on Sept. 9-11 presented by Laguna Design Center. It's your chance to meet with fashion industry pros and designers, view extraordinary runway collections from emerging and established designers, see a Kids Rock the Runway show, and attend a SoCal Master Stylist Competition inspired by "The Stepford Wives" film at the Gray Matter Museum of Art.

OC Fashion Week—Day One--Industry Night presented by FindtheFit on Friday, Sept 9 from 6 to 9 p.m.
The private invitational network event is hosted by FindtheFit. Dress all in white, meet fashion pros and enjoy cocktails at 9 p.m. on the terrace. The location will be revealed with registration. Tickets cost $150 and includes reserved seating with a Daily Fastpass to OCFW--available here.
OC Fashion Week—Day Two—Fashion Week Runway S/S 2017 Collections presented by Laguna Design Center on Saturday, Sept. 10 from 6 to 9 p.m.

Day Two will showcases luxury collections with all-new emerging Orange County models presented an incredibly innovative runway set to stun audiences, red carpet sponsored by BioMedSpa and AK Johnston Group. Saturday Night's Featured Designers have been hand-selected by the OC Fashion Council advisory and will premiere MainStage at Laguna Design Center. The S/S 2017 Collections include: Gladys Torres, Jonathan Jimenez, Carly Vidal Urban Prima, Alisha Needham, Marva AAylouche, Vanessa Lozada, Stefani Alvarado, Victoria By Elizabeth, Chadia Almeddin, Heather Lindquist and Ionice Moldovianu.

OC Fashion Week--Day 3-- OC Fashion Week Occasion Kids Rock the Runway presented by Laguna Design Center on Sunday, Sept. 11 from 2 to 5 p.m. And 3rd Annual MasterStylist Competition presented by The Gray Matter Museum of Art on Sunday, Sept. 11 from 8 to 10 p.m.

Day Three --Newly Casted Kid Models presented by Occasion Kids walk the runway for the first-time, also at Laguna Design Center. The Kids Rock the Runway Show features Special guest plus size designer, Egypt Ufele who experienced being harassed by bullies at school and went on to create her own apparel collection called 'Chubbiline' at the age of 10. Now 11 years old, she has become the face of BullyChasers her national campaign to raise awareness against bullies. Recently featured in Teen Vogue, Egypt discusses with model Candice Edwin her debut collection appearance to come to Orange County Fashion Week and we can hardly wait.
Tickets are available here. Catwalk Reserve courtesy of GreersOC: password GreersOC available here.

Laguna Design Center is at 23811 Aliso Creek Road #105 in Laguna Niguel.

Day Three turns heads as the 3rd Annual Masterstylist of Southern California Competition Returns to Orange County Fashion Week this year with an all new hair, makeup and beauty theme – "The Stepford Wives" movie - inspires 7 MasterStylists to transform 7 Successful Business Women with 7 MasterStylists into Blond Submission.
"We are excited to be the broadcast location for contenders for the upcoming event we support the arts and its our endeavor to take that in stride with OC Fashion Week," says Adina Verdult Managing Director/Owner of the Gray Matter Museum of Art. "The talent is compelling to watch and it will be great for spectators to see what just goes beyond the runway. Our boutique art museum is a nonprofit organization that supports local artists by showcasing their work for free for all to enjoy! The Gray Matter Museum of Art is dedicated to educating and opening the imagination of all generations about California's coastal region through art. The Gray Matter Museum of Art is not only a boutique museum...It's design has been thought out to promote live artist workshops, outreach programs, and to host art inspired special engagements. The GMMA is a great source for art in our own backyard, where it can be cultivated and thoroughly enjoyed!"
The evening also reveals the return of fashion designer Rohini Bedi who will showcase an incredible colorful collection. Jasmine Acuna Barnes will feature her company's hair and wig extensions to the masterstylists courtesy of My Wig Studio following a trunk show line up also featuring Hair by Cece by Carlicia Graham.
From Front Row to Runways Toni and Guy Hairdressing Academy and Manna Kadar Cosmetics present the Daily Runway Looks Behind the Scenes of OC Fashion Week. Spectators at the Southern California 3rd Annual MasterStylist Competition will also enjoy the event with Guest judges as fashion designer on NBC's televised broadcast show Fashion Star Charmaine Joie Couture, Manna Kadar founder of Manna Kadar Cosmetics, Chadia Almeddin owner of Betinnis in Brea, Sheila Vertuno columnist of Filipino American Journal, Rachel Brumbaugh Regional Director of Toni and Guy Hairdressing Academy and Sarah Pyle Education Director, and introducing the Global Brand Ambassador of Redken Mr. Marcel Marcello Costa flying in from Rio, for stopover in OC Fashion Week with an awaiting to departure back to New York Fashion Week.
Tickets are available here.
The Gray Matter Museum of Art is at 485 East 17th Street #101 in Costa Mesa.

---
The Latest from greer's oc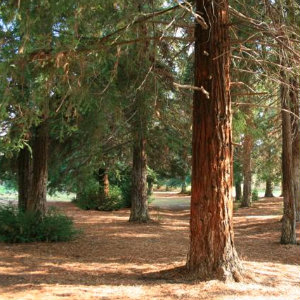 Morning Hike To The Redwood Grove
Hiking is a great way to connect with nature and relieve stress. And you can enjoy a morning hike on Saturday, Sept. 3 from 8:30 to 10 a.m. at Carbon Canyon Regional Park in Brea to the Redwood Grove…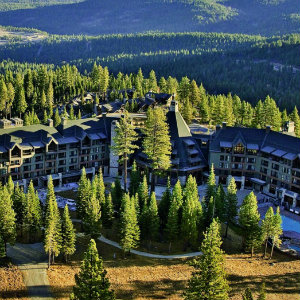 Lake Tahoe Autumn Food & Wine Fest at Ritz-Carlton Lake Tahoe
The culinary arts will be celebrated in a big way at the Ritz-Carlton, Lake Tahoe at the annual Lake Tahoe Autumn Food & Wine Festival on Sept. 9-11. The resort will host special events throughout the weekend including…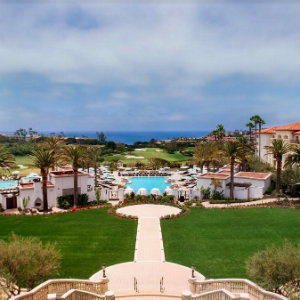 Monarchs of Jazz Labor Day Weekend
This Labor Day weekend, you can celebrate the holiday at the newly renovated Monarch Beach Resort with Monarchs of Jazz, a night of live jazz music and al fresco gourmet dining on the picturesque seaside lawn on Saturday, September 3.
Monarchs of Jazz…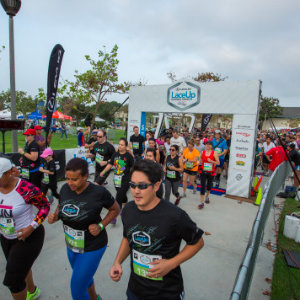 The Lexus LaceUp Running Series
The Lexus LaceUp Running Series kicks off the season on Saturday, Sept. 3 in Orange County with a Marathon Relay, 10k, 5k and Kid's 1k at Irvine's Mike Ward Community Park on a fast and flat running path under…