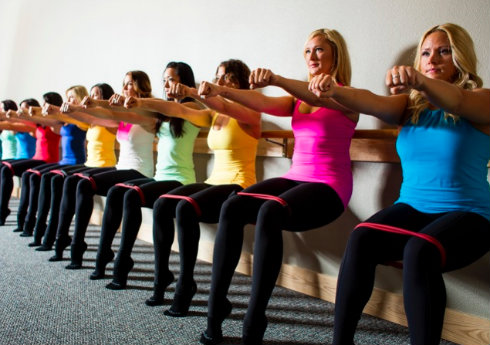 Pure Barre Newport Beach and Mission Viejo owner, Monica Pommier Grubin just purchased two more Orange County studios in Irvine and Huntington Beach and plans to celebrate by offering free classes all day on Saturday, Sept. 20 at all four locations.
In addition to free classes on Saturday, Monica will also be offering the Pure Barre "New Client Special" to all. New, current, and former clients will all be able to buy a month of unlimited classes for 100 dollars. What sets Monica's boutique-style studio apart from other Pure Barre locations is that clients are able to use their package at any of her four studios: Newport Beach, Mission Viejo, Irvine, and Huntington Beach. So if you're in Mission Viejo one day and Huntington Beach the next, you'll never have to worry about missing a class.
At Monica's Pure Barre studios you can also shop for boutique style workout wear. All high quality brands available are made in the U.S. and Canada.
The Pure Barre Technique is a total body workout that burns fat and produces lifted seats, toned arms, thin thighs, and flat abs by fusing elements of ballet, Pilates, and weights in an intense 55-minute session.
If you are looking to tighten up, loose a few pounds, or completely transform your body, Pure Barre is the workout for you. Clients quickly feel and see their bodies toning up in as little as 10 classes. The workout is always changing, keeping it challenging and fun - no matter how long clients have been coming.
For more information, visit purebarre.com/CA-newportbeach call 949.230.9131, or email monica@purebarre.com
Pure Barre Newport Beach is at 234 E. 17th St., Suite 116 in Costa Mesa. 949.230.9131.
Pure Barre Mission Viejo is at 28321 Marguerite Parkway #201 in Mission Viejo. 949.861.1565.
Pure Barre Irvine is at 6791 Quail Hill Parkway in Irvine. 949.500.5924.
Pure Barre Huntington Beach is at 7101 Yorktown Ave #101 at Seacliff Village Shopping Center in Huntington Beach. 714.330.9001.
---
The Latest from greer's oc
Shop Now Seaside Gallery & Goods
Seaside Gallery & Goods, a new high-end co-op of painters, craftspeople and designers, is celebrating an open house today and grand opening celebration from 5 to 8:30 p.m.
It's like a weekend crafts market where shoppers will find unique,…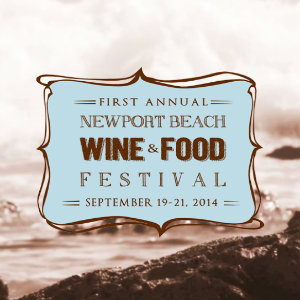 Newport Beach Wine & Food Fest
The First Annual Newport Beach Wine and Food Festival, a two-day food fest on Saturday, Sept. 20 to Sunday, Sept 21 at the Newport Beach Civic Center will kick off with live cooking demos with celebrity and local executive chefs,…
Hoag Brings Bugs Bunny to Help Prevent Alzheimer's
In an effort to slow or prevent the development of dementia as a person ages studies have shown that engaging in intellectual pursuits and expressing creativity can help. So, Hoag Neurosciences Institute's Orange County Vital Brain Aging Program (OCVBAP) is…
La Costa Film Fest Sept. 18-21
Film enthusiasts will love the La Costa Film Festival celebrated on September 18-21 that will take place at the Omni Resort La Costa in Carlsbad. It's not too far from South OC and definitely worth the drive.
The La…