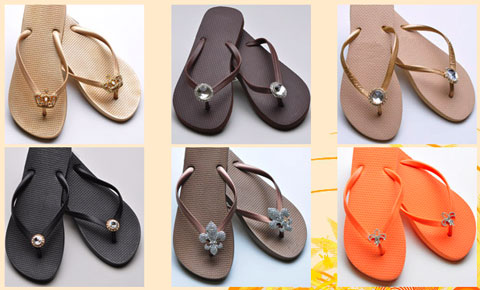 You can easily add sparkle and glamour to flip-flops made of rubber or leather with Newport Beach-based Luxeclips. The company was started by a mother and daughter team who create sparkling clips for your favorite flip-flops, or any shoe. Luxeclips are handmade with genuine crystals and rhinestones. Choose from an iridescent peace sign; crystal skull and bones; blue, topaz or pink pinwheel; starfish, a signature clip with turquoise and more.
The clips are available at local retailers including Persimmon Tree in Newport Beach, Coast Hills Pharmacy in Newport Beach, Trio in Newport Beach, Surfside Sports in Costa Mesa, and Tootsies in Laguna Beach. Clips are also available online; please allow 10 to 14 business days for shipping. Prices range from $15 to $75, but average price $22.
Make Possible Dreams Come True
You can make dreams come true this holiday season by making a donation to the Possible Dreams of the Festival of Children Foundation. The Possible Dream asks charities to submit proposals for tangible, measurable projects or "Possible Dreams" that fulfill their mission and improve the lives of children.
Check out here on how you can help fund and follow the dreams of these eight dynamic children's charities: El Viento Foundation, Girls Inc. of Orange County, Kids Konnected, Laguna Beach Community Clinic, New Vista, Orangewood Children's Foundation, the Sierra Club Foundation, and United Cerebral Palsy.
---
The Latest from greer's oc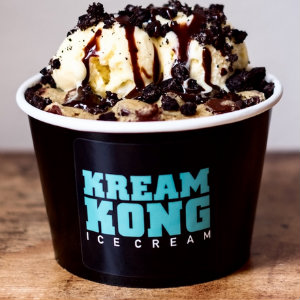 Kream Kong Ice Cream Returns to OC Night Market
Kream Kong Ice Cream always handcrafted, organic and made from locally sourced ingredients just launched their ice cream truck, and will be appearing at OC Night Market Aug. 24-26.
Launched in January 2018 by husband-wife founders Stephen & Diane…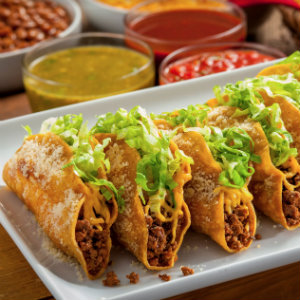 BACK-TO-SCHOOL Deals from Jimboy's Tacos
Jimboy's Tacos wants to make back-to-school easy. From Monday, August 20 through Friday, August 31, Jimboy's Tacos is offering $2 off a 6-Pack of Original Ground Beef Tacos at both Orange County locations in Anaheim and Huntington Beach.
…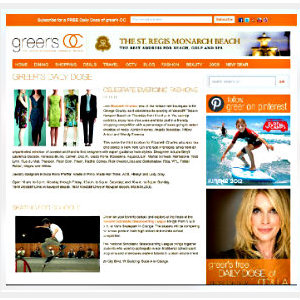 Grow With Us, Partner with us
For the past 12 years, the devoted readers of Greer's OC have provided advertisers with a lucrative target market of highly motivated shoppers, diners, and trendsetters.
The devotees trust Greer's OC to give them the latest information about Orange County's…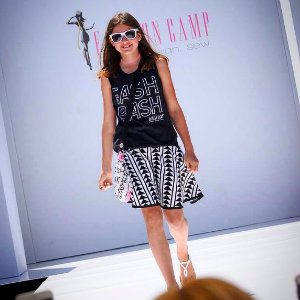 Fash Bash Annual End-of-Summer Celebration and Fashion Show
Join the District at Tustin Legacy for FASH BASH - Fashion Camp's annual end-of-summer celebration & fashion show in the AMC Courtyard on Saturday, Aug. 18 from 11 a.m. to 2 p.m.
Enjoy fashion-themed games & challenges, creation…