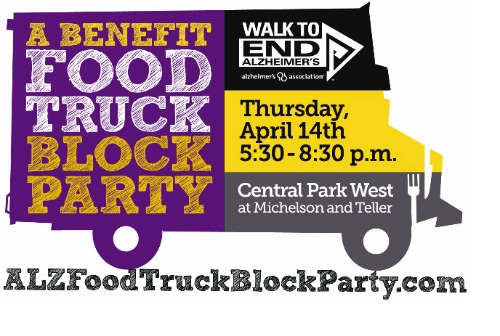 We know you have what it takes to survive a food truck wrangle. So, make plans Thursday from 5:30 to 8:30 p.m. to check out more than 20 of the most popular SoCal food trucks serving up delicious foods to raise money for a cure for Alzheimer's disease. The gourmet food truck block party in Irvine will help the kick-off launch for 2011 Walk to End Alzheimer's.
If this list of participating gourmet food trucks doesn't get you hungry, nothing will: Choose from Bacon Mania, Barbies Q, Barcelona on the Go, Chomp Chomp, Fresh Fries LA, Greenz on Wheels, Kabob Express, Komodo, Longboard's Ice Cream, Louk's to Go, Nom Nom, Short Stop BBQ, Spudrunners, Tapa Boy LA, The Burnt Truck, The Flip Truck, The Lime Truck The Munchie Machine, and Uncle Lau's BBQ.
Adding to the fun will be tunes from a celebrity DJ, dazzling street performers, and a surprise opportunity drawing. Gate access to the party costs just $5. You can find out more details here.
At Central Park West in Irvine, at Michelson & Teller.
Tim Gunn Makes It Work in OC!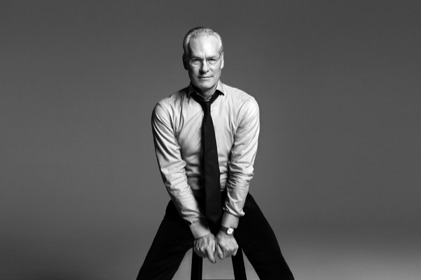 Lucky you! You can learn style tips from one of the best in the biz at Fashion Island this Saturday at 1 p.m. as "Project Runway's" very own Tim Gunn dishes out his fashion expertise at the Spring 2011 fashion show.
The event will launch the latest looks from Juicy Couture, Kate Spade New York and Lucky Brand Jeans.
Gunn knows the importance of style, proportion and fit, and will share his knowledge of how the runway looks can enhance any wardrobe. No need to RSVP; seating is first come, first serve.
Also, with any qualifying purchase made that day of $150 or more, guests will be photographed with Tim Gunn on the runway and receive a complimentary black picture frame. The fashion show will take place at the Neiman Marcus-Bloomingdale's Courtyard at Fashion Island in Newport Beach.
---
The Latest from greer's oc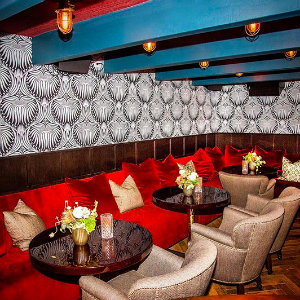 CdM Unveils Weekly Happenings and New Private Event Space, The Apartment
CdM Restaurant just debuted weekly happenings, specials and entertainment at both the restaurant and the downstairs, speakeasy-style room, Under CdM. CdM Restaurant is also offering the exclusive upstairs room, The Apartment available for private bookings.
The Apartment
For…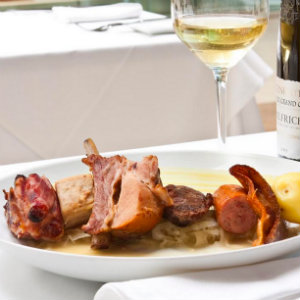 Choucroute, an Alsatian fall feast returns to Marché Moderne
It's that time of year again — Marché Moderne's rendition of the traditional Alsatian fall feast known as Choucroute returns for four evenings, Tues, Oct. 22; Wed. Oct. 23, Thurs. Oct. 24, and Friday, Oct. 25! It's one of Chef Florent's…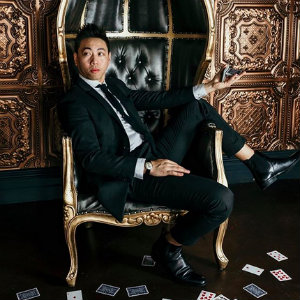 A Night of Magic! at Magical Theatre Orange County
A Night of Magic! FOUR incredibly talented magicians straight from the Magic Castle will be at the Musical Theatre Orange County on October 19 at 7:15 p.m. It's an evening full of illusions and prestidigitation (magic) from Chris Tarr,…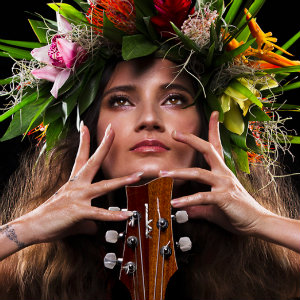 Taimane Elemental Tour
Taimane, a sensation in her native Hawaii and now a rising world music star, makes her Musco Center for the Arts debut on Sunday, October 20, at 4 p.m. Her Taimane - Elemental Tour brings the ukulele virtuoso and hypnotic…