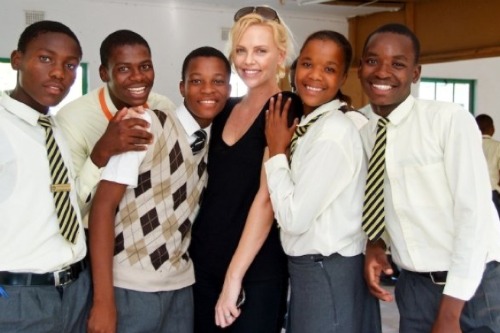 It just goes to show you what a remarkable organization the Center for Living Peace of Orange County in Irvine is. In only six short months of opening as a resource and community center for children, families and adults to connect and feel inspired to make a difference, it's already attracted world-class speakers for its first Living Peace Speaker Series in partnership with UCI, including Oscar-winning actress Charlize Theron, Sir Richard Branson and the Dalai Lama.
The series will promote the work of organizations and leaders who are making "Good Happen" in the world and to create both dialogue and action that lead to a more peaceful, connected, and sustainable world.
The series launching Saturday features Theron who will appear with Dr. Michael Bennish of Mpilonhle to discuss the Charlize Theron Africa Outreach Project, which promotes safety and health among impoverished children and communities in South Africa with a focus on those suffering from HIV/AIDS.
Theron's charity helps fund Mpilonhle, which brings medical and technology resources to communities that have no means of transportation and are miles away from health services.
The first Living Peace speaking engagement and working group sessions at UC Irvine are sold out, however you can visit the website for the live feed online that day at livingpeace.uci.edu or get involved by donating to the charity.
And watch for tickets available online soon for Sir Richard Branson talk on Virgin Unite on Tuesday, Jan. 25 at the UCI Student Center. Virgin Unite connects people looking to tackle tough environmental and social problems in an entrepreneurial manner.
Earlier in the day before Branson's speaking event, you can RSVP to attend a working group session, engage in a lively discussion, collaborative brainstorming, and working to create positive outcomes for people in real need.
And on May 4, 2011, the Dalai Lama will return to UCI to engage students and the community in a dialogue about global and ethical leadership, personal responsibility and compassion.
Tickets to the Branson event are free for UCI students, faculty and staff and $10 for others. Pricing for the Dalai Lama event will be available March 2. For more information, go to http://www.livingpeace.uci.edu.
Celebrate Africa!
During the week, the Center for Living Peace in Irvine is hosting unique free celebrations of Africa all week to highlight the work Charlize Theron, and her foundation the Africa Outreach Project. This Wednesday from 3:30 to 5 p.m with the help of Chuck Jones Center for Creativity create earth friendly arts and crafts project inspired by African masks. For a complete list of other free events visit here. Open Tuesday through Sunday. Center for Living Peace at University Center (between Lee's Sandwiches and Focus Dance Studio) at 4139 Campus Drive, in Irvine. 949.854.5500.
---
The Latest from greer's oc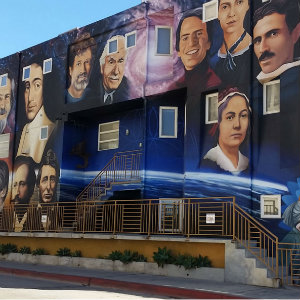 Casa Coastal summer art installation
Casa Romantica Cultural Center and Gardens, housed in a 1927 Spanish colonial revival historic landmark in San Clemente, is south Orange County's major cultural institution. And, its newest art gallery opens on Thursday, June 20 at 6 p.m. featuring…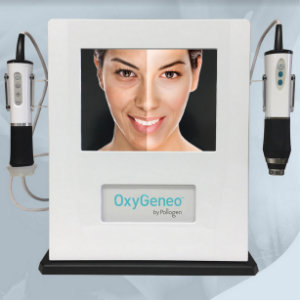 OxyGeneo Facial Events At Gregorie's
Don't miss your chance to experience the facial everyone is talking about - the OxyGeneo 'Time Machine' facial at Gregorie's offered at once in a lifetime pricing of $99*, plus an additional $25 off of any skincare purchase…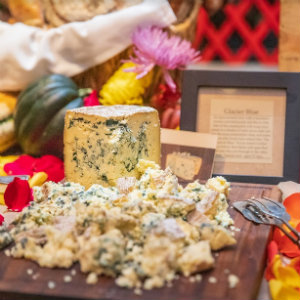 Sidedoor's Ultimate Cheese & Charcuterie Backyard Party
Cheese enthusiasts can look forward to SideDoor's bi-annual Ultimate Cheese & Charcuterie Backyard Party returning on Wednesday, July 17 from 5:30-8:30 p.m. Set in Five Crowns and SideDoor's picturesque outdoor patio and garden, the ultimate celebration of fromage…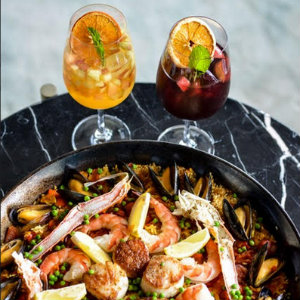 AVEO Table + Bar Introduces Paella & Sangria Wednesdays
In its celebration of all things Mediterranean, AVEO Table + Bar at Monarch Beach Resort has introduced Paella & Sangria Wednesdays. AVEO Table + Bar delivers a distinct coastal luxury feel, drawing inspiration from Spain to Italy and…