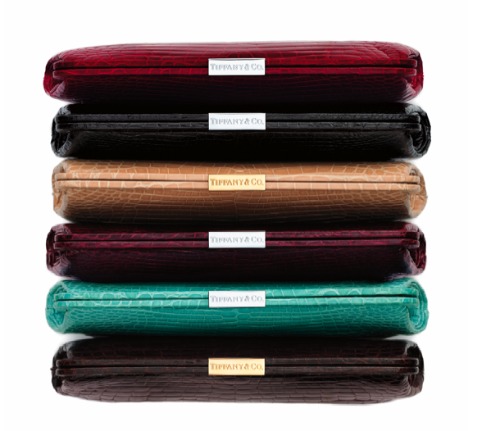 This new collection at Tiffany & Co. at South Coast Plaza could influence your holiday shopping list! Tiffany just debuted the Tiffany Leather Collection for men and women, created by Richard Lambertson and John Truex, whose names are synonymous with the finest in leather accessories.
For women, the designers created the bag of the day—the Manhattan Satchel—a generous-size bag that holds everything while maintaining its elegant shape in glazed crocodile or snakeskin, natural grain calf or a giraffe print in haircalf. The designers also created the TRT (Tiffany Reversible Tote), in must-have rich colors and supple reversible suede and metallic leather. Other bags from the collection include the Laurelton top-handle bag shoulder bags and hobos, day and glamorous evening clutches; and accessories: wallets, organizers, card cases and colorful Nappa leather gloves. The Tiffany Leather Collection for women ranges from a small Tiffany Reversible Tote for $395 to a Tiffany Laurelton handbag in glazed crocodile for $16,500.
For men, there are essentials for every need from business to sport to time away. There's a Tiffany Charles brief in onyx or espresso box calf; a Blake grain leather tote for the office or casual weekend use; a lightweight Newport satchel in fabric and leather designed with pockets and zippers in all the right places; and leather and alligator billfolds and card cases; even Nappa leather gloves with cashmere lining and contrast stitching. For men, prices range from $95 for a card case to $1,395 for a crocodile travel wallet.
Open 10 a.m. to 9 p.m. Monday through Friday; 10 a.m. to 8 p.m. Saturday; 11 a.m. to 6:30 p.m. Sunday. Level 1, near Nordstrom at South Coast Plaza in Costa Mesa. 714.540.5330.
---
The Latest from greer's oc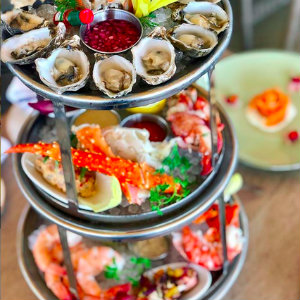 New ocean-inspired offerings at Driftwood
Adding to his already acclaimed menu of ocean-inspired offerings, Driftwood executive chef Rainer Schwarz offers dishes featuring fresh, vibrant Spring ingredients. Among the new items is the DK Seafood Tower, a seafood lover's dream, filled with Maine Lobster Tail,…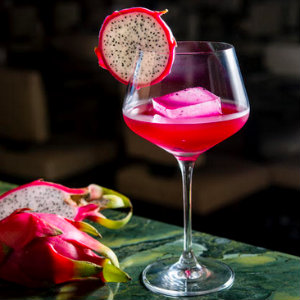 Flavors of the Season at Andrei's Conscious Cuisine
Andrei's Conscious Cuisine & Cocktails welcomed Spring with new menu items that reflect that colors and flavors of the season. The restaurant, known for its commitment to donating 100% of its net profits to benefit many charitable causes and…
Weekends On The Farm
Every Saturday and Sunday you can explore The Ecology Center and all it has to offer! Saturdays are Farm Festival Days, while Sundays are open for self-guided exploration.
On Saturday and Sunday from 9 a.m. to 4 p.m. you…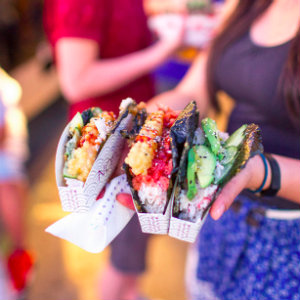 Bring Your Stretchy Pants to OC Night Market
The OC Night Market returns to OC Fair and Event Center on May 17 – May 19. Bring your stretchy pants and choose from hundreds of food items and watch vendors cook right before your eyes. Fan favorites range…