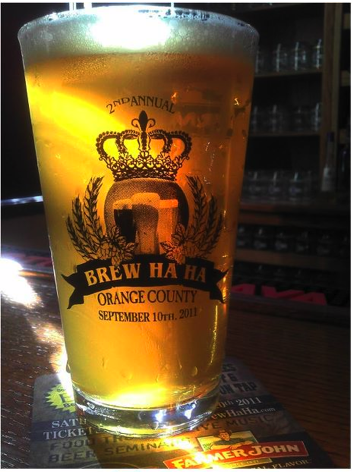 The OC Brew Ha Ha is hailed as the best craft beer festival in Orange County, and who are we to argue with that? It's the place for beer enthusiasts to convene Saturday at Hidden Valley Park in Irvine, and a portion of the proceeds will go to Fallen Firefighters Foundation, in remembrance of 9/11.
More than 60 breweries will be bringing 150 crafted and import beers for you to sample. Also, enjoy foods, entertainment, and learn more about craft beers at seminars.
A $40 general admission ticket (noon to 3 p.m.) will buy you a keepsake festival glass, ten 4 oz. tastes, soda and water. A $55 VIP ticket will get you an extra hour from (11 a.m. to 3 p.m.), plus four additional tastes, and an exclusive seminar with renowned beer expert Dr. Bill Stone.
Or, you can attend as a "designated driver" for just $10 with a guest. OC Brew Ha Ha is at 8800 Irvine Center Drive in Irvine. For more information or to purchase tickets, visit http://ocbrewhaha.com/ or call 949.363.1774.
Ella Moss at Fashion Island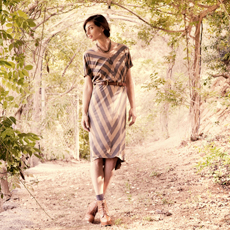 Now that LA-based Ella Moss opened its first freestanding store at Fashion Island in Newport Beach, you can find the full spectrum of its playful feminine collections for all ages– Ella Moss, Ella Girl and Little Ella – under one roof.
The boutique fashioned after a girl's dream closet reveals the bohemian lifestyle inspired fall collection, and a glimpse of holiday selections. Shop from an eclectic mix of casual and dressy pieces meant to be mixed and matched in its signature dress up, dress down look. Seasonal trends include pleating and lace, faux fur and chunky knits as well as printed silk chiffon dresses.
Design elements in the boutique to take note of include custom wall coverings in the dressing rooms, a mix of flock, mirror-like foil by British wallpaper designer Karen Beauchamp in collaboration with Swarovski.
Open 10 a.m. to 9 p.m. Monday through Friday; 10 a.m. to 7 p.m. Saturday; 11 a.m. to 6 p.m. Sunday. At Fashion Island, (near Kate Spade and Anthropologie) at Fashion Island in Newport Beach. 949.644.4261.
---
The Latest from greer's oc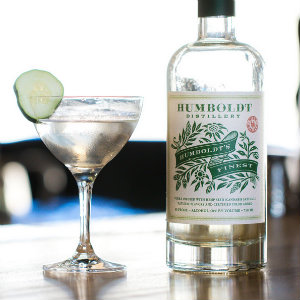 Toast to the Coast with Humboldt Distillery
Humboldt Distillery, the first micro-distillery on the North Coast and the only in the region to produce certified organic spirits just partnered with the California Coastkeeper Alliance as a part of their new program 'Toast to the Coast'. With…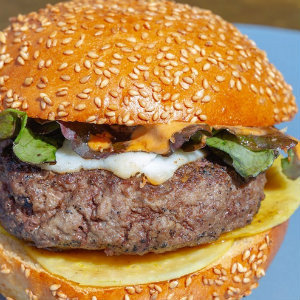 Memorial Day Weekend Take-Out Round-Up
Celebrate the unofficial start of summer with delicious dining choices to go this Memorial Day Weekend. Here are some top picks to choose from:
Lido Bottle Works
Chef Amy Lebrun's weekend BBQ kit is here! Based on four people.…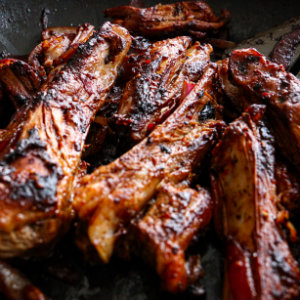 Celebrate Memorial Day with Old Vine Kitchen & Bar
This Memorial Day, Old Vine Kitchen & Bar is offering curbside BBQ to help celebrate the most American way! The family-style options serve 4-6 and include pork short ribs, strawberry serrano BBQ sauce, elote slaw, and twice-baked cornbread…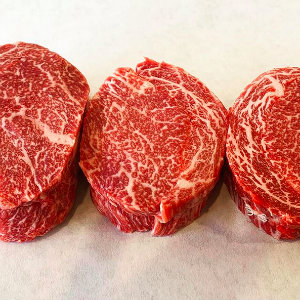 Grill At Home this Memorial Day with MEATS from The Butchery
For the home-chef and those anxious to fire up the grill at home, The Butchery, Orange County's premier butcher and specialty grocer has all the high-end meats and ingredients needed to host the perfect backyard BBQ at home.…