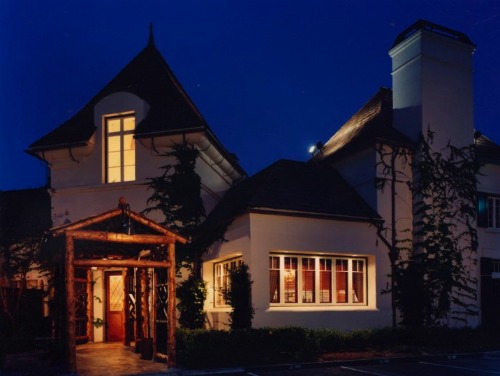 Up for an adventurous dinner complete with wild boar sausage and venison? The Tustin landmark restaurant, Nieuport 17, is hosting a special wild game dinner Thursday from 7 to 10 p.m. with guest chef Rick Boufford in the kitchen (formerly chef/owner of Black Sheep Bistro) preparing a four-course dinner, expertly paired with his favorite wines.
If you haven't been to Nieuport 17 for a while, it's a great night to revisit or discover the aviation-themed restaurant, really a mini-museum of photos and paintings from aviation history autographed by famous pilots and decorated military officers.
There's nothing quite like it in Orange County. Owner Bill Bettis, a former naval aviator, created a Tirolean-inspired hunting lodge as the setting for his dream restaurant that specializes in traditional old-school favorites like filet mignon, steak tartare, French onion soup, and Southern-style fried chicken (loyalists come from all over for this meal served Sunday's only).
Since its new executive chef Marco Colin arrived he's added new menu items, including fresh ahi towers, and updated bar classics like sliders, and gourmet macaroni and cheese.
For more than 40 years, it's been a fine dining spot with a warm atmosphere with dark wood-paneled walls, chandeliers and grand fireplaces, and a place to enjoy live music in the lounge nightly.
At the wild game dinner, start with wild boar sausage with gnocchi, shaved fennel and sheep's milk Romano cheese, paired with Caposaldo Pinot Gris; followed by a beet and fresh goat cheese salad with aged Pedro Ximenez vinegar dressing. For the main course, enjoy venison topped with mixed wild mushrooms and served with cabbage cooked in duck fat and wild rice; paired with Oregon's Cardwell Hill Pinot Noir.
End the dinner with a house-made fresh berry cheesecake paired with Opera Prima Cava.
Seating is limited, and it costs $75 plus tax and gratuity. By reservation only at 714.731.5130.
It serves lunch and dinner, with happy hour and entertainment daily.
Open from 11 a.m. Monday through Friday; from 5 p.m. Saturday; and from 4:30 p.m. Sunday.
At 13051 Newport Ave. in Tustin.714.731.5130, or visit www.nieuport17.com.
Coastal Clean up!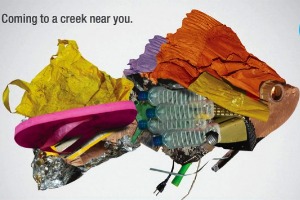 You can do your part to help the clean up our beach by participating in the 26th Annual California Coastal Cleanup Day on Saturday from 9 a.m. to noon. Join Amigos de Bolsa Chica at the Bolsa Chica Ecological Reserve to show your support for nature, and learn about how debris impacts the ocean, the beach and marine life. (It's a great activity for families, students, and service groups too.) Volunteers will be picking up debris, and recording everything for data collection. The Ocean Conservancy's international database needs to know the sources of debris to help plan for solutions. For more information contact, Laura Holdenwhite at 714.840.1575, or email, info@amigosdebolsachica.org.
For more information about the California Coastal Cleanup, visit their website at coastal.ca.gov.
---
The Latest from greer's oc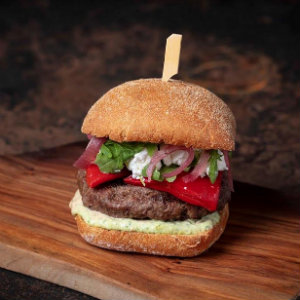 SELANNE STEAK TAVERN OFFERS NEW PENALTY BOX POP-UP SERVICE
Adding lunch service to its offerings, Selanne Steak Tavern, hosts a pop-up Penalty Box lunch outpost on its outdoor terraces Wednesdays through Sundays from 11 a.m. to 3 p.m., beginning Saturday, June 6. Advance reservations suggested due…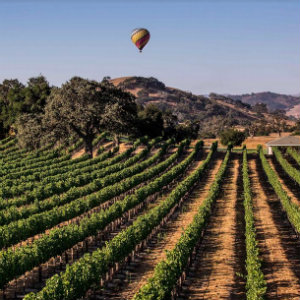 SANTA BARBARA WINE COUNTRY IS OPEN
Santa Barbara Wine Country welcomes guests back into wineries and tasting rooms with dine-in services and safety measures to keep guests safe as they sip the latest vintages and soak in the beautiful surroundings.
Over 200 wineries are part…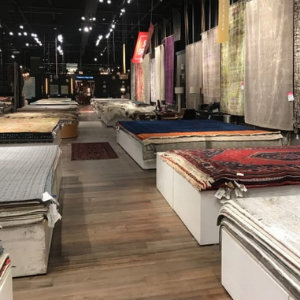 HD Buttercup Liquidation Sale
Everything must go at HD Buttercup at SOCO in Costa Mesa. Save up to 70% on sofas, sectionals, rugs, tables, and more. With your safety and convenience in mind, they are reopening for in-store appointments and curbside pickup…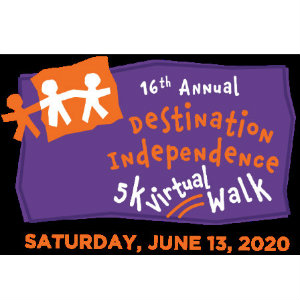 Blind Children's Learning Center Virtual 5k
Lace-up your sneakers and spring into action by taking part in Blind Children's Learning Center's 16th Annual Destination Independence 5K! For the past 15 years, BCLC – a nonprofit organization that prepares children with visual impairments for a…