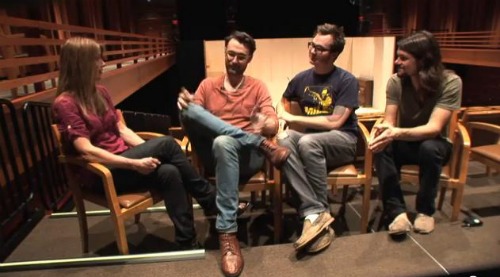 When Kiev kicks off Segerstrom Center's latest installment of its popular Indie Band Series on May 24 in Samueli Theater, expect a whole new dimension to their music making -- 3D. Orange County's own Kiev, which took home Best Indie Band at the 2011 OC Music Awards, will start the evening before turning it over to Menomena. During their performance, there will be a custom, stereoscopic 3D projection show.
This new dimension to the musical performance is a collaboration between Kiev and the renowned visual events producer Martin Brinkerhoff Associates, which uses images inspired by film animation and analogue videos to combines primitive visual techniques with modern 3D technologies. Each guest will be given 3-D glasses to witness the blend of old and new images that will make the show an even better sensory experience.
To learn more about the upcoming performance and the local band, check out Greer's OC TV for when she sat down with the band members this weekend.
Tickets for Menomena and Kiev are on sale now, $20 for general admission on the main floor, which is standing-room only, and $40 for the VIP loft. Tickets are available online at SCFTA.org, at the Box Office at 600 Town Center Drive in Costa Mesa or by calling 714.556.2787.
Kiev consists of band members Andy Stavas (sax and vocals, piano, keyboards), Brandon Corn (drums), Derek Poulsen (computers, bass), Alex Wright (vocals, piano, keyboards, guitar) and Robert Brinkerhoff (vocals, guitars).
Concert Contest!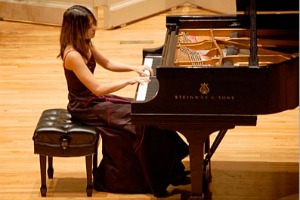 Diamond Jamboree, our favorite multicultural dining, shopping and entertainment center in Irvine, is offering a chance to win tickets to see Chinese piano sensation Yuja Wang performing at the Renée and Henry Segerstrom Concert Hall in Costa Mesa.
Wang will perform three nights, June 2, 3 and 4, and one afternoon, June 5. Four lucky winners will each receive a pair of tickets for prime seats at the concert hall. And all entrants will receive a discount code good for 20% off ticket purchase to the upcoming Yuja Wang piano concerts.
The deadline to enter is 12:01 a.m. Monday, May 30. You can enter online here.
---
The Latest from greer's oc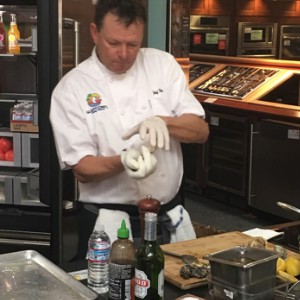 DINE OUT LONG BEACH KICKS OFF WITH A FREE CHEFS' COOKING + TASTING
Dine Out Long Beach, Restaurant & Cocktail Week will host a free Chefs' Cooking + Tasting Series on Saturday, February 22 from 12 noon to 4 p.m. at Friedmans Home Experience in Long Beach. Long Beach Restaurant Week…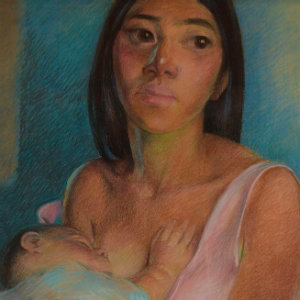 LAGUNA ART MUSEUM ANNOUNCES ARTEMIO SEPÚLVEDA EXHIBITION
Laguna Art Museum will open an exhibition of works by Artemio Sepúlveda on February 23. Well known and respected in his native Mexico, Sepúlveda lived and worked in Laguna Beach from 1977 until 1999. The museum recently acquired a…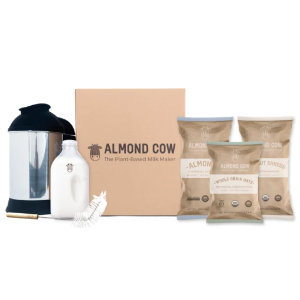 The NEw Almond Cow Starter Set
Now with the Almond Cow plant-based milk maker, you can also get the highest quality ingredients delivered to your home. There's even a new Almond Cow Starter Set that comes with an Almond Cow Plant-Based Milk Maker, Glass Jug…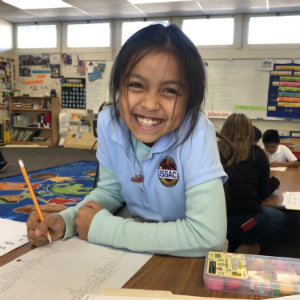 ISSAC Charter School INFO Night
All area families! ISSAC Charter School in Costa Mesa is planning an Info Night on Thursday, February 27 from 6-7 p.m., and Tuesday, March 4 from 6 to 7 p.m. You can get to know more about the school,…