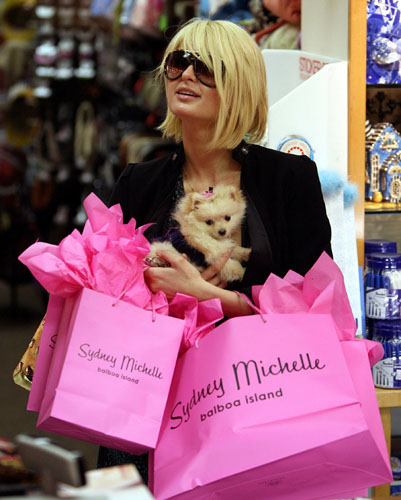 Now through Sunday if you shop at Sydney Michelle and mention JDRF, all merchandise is 20% off and 20% goes to JDRF. The boutique on Balboa Island has everything from affordable T-shirts, bags, and gift ideas to amazing designers like Nicole Richie's House of Harlow, Philip Lim, Rebecca Taylor, Marc by Marc Jacobs and many more. You can help raise funds for a cure to type 1 diabetes and score on great dresses, incredible antique jewelry and new outfits! Open 10 a.m. to 6 p.m. daily. 307 Marine Avenue Balboa Island 949.673.2150.
Living Homes, Future Plans & Opera
You can tour the newest LivingHome — the first home ever to be certified LEED Platinum in Newport Beach from 10 a.m. to 5 p.m. Saturday and Sunday. It's not for sale, but you can see first-hand what a world-class modern, sustainable home looks and feels like. Designed by KieranTimberlake, the 2008 AIA Firm of the Year and works towards the "Z6" environmental goals of all LivingHomes: zero energy, zero water, zero indoor emissions, zero waste, zero carbon, and zero ignorance. Some of the sustainable features that it incorporates are recycled steel and timber-efficient engineered lumber; a central vacuum system; bio-composite wood siding, recycled glass tiles, blown-in insulation, and high performance windows with recycled frames; photovoltaics to create power; and water-saving features, such as low-flow water fixtures and dual flush toilets, and integrated grey-water system. Light bites by True Food Kitchen. You must RSVP here to tour the open house; the location will be sent once registration is confirmed.
Celebrate the scientific advances made to-date and hoping for more discoveries in the future at International Stem Cell Awareness Day at UC Irvine Friday from 8:30 a.m. to 5 p.m. You will be able to meet UC Irvine scientists and listen to a panel discussion on cutting edge stem cell research. A tour of the incredible state-of-the art Sue and Bill Gross Stem Cell Research Center, a CIRM Institute will follow. Speakers will include Paolo Sassone-Corsi, Leslie Lock, Arthur Lander, Anne Calof, Albert Zlotnik, Leif Havton, Brian Cummings, Aileen Anderson, Lisa Flanagan. At 5 p.m. join the "Meet the Scientists" reception and student poster session presented by CIRM Fellows. Breakfast and a light lunch will be served to those who RSVP to Lila at lila.s@uci.edu (subject: Symposium). Stem Cell Research Symposium on in the Sue and Bill Gross Hall-A CIRM Institute (4th Floor). University Research Park at 101 Theory, Suite 150 in Irvine. 949.824.2911.
The Orange County Performing Arts Center's Free for All Series continues Monday at 7 p.m. with an outdoor screening of the sold-out LA Opera production of Il Postino, a celebrated new work composed by Daniel Catán starring Plácido Domingo. Cast members from Il Postino will welcome fans on the Center's Arts Plaza. The film will be projected on the side of Segerstrom Hall. No tickets are required; and you can bring beach, and prepared foods. Orange County Performing Arts Center at 600 Town Center Drive in Costa Mesa.
---
The Latest from greer's oc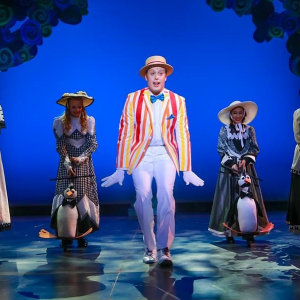 Musical Theatre Orange County presents "Mary Poppins"
Disney's Mary Poppins flies into Orange County for two weekends only July 26 to August 4. Opening Night includes a meet and greet with Musical Theatre Orange County's stars playing Mary Poppins and Bert. You will be swept away…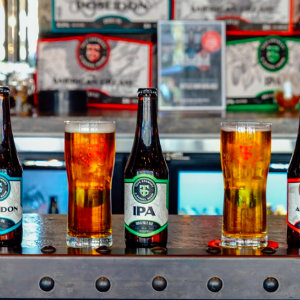 Taps Brewery & Barrel Room Turns One
TAPS Fish House & Brewery, a pioneer of the SoCal-Orange County craft beer scene opened its tasting room and full-scale production brewery in a giant 19,000-square-foot space one year ago. TAPS Brewery & Barrel Room is celebrating its…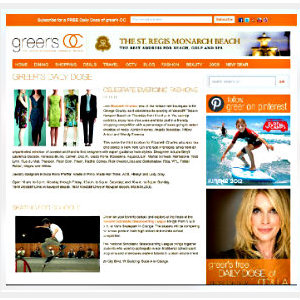 Grow With Us, Partner with us
For the past 13 years, the devoted readers of Greer's OC have provided advertisers with a lucrative target market of highly motivated shoppers, diners, and trendsetters.
The devotees trust Greer's OC to give them the latest information about Orange County's…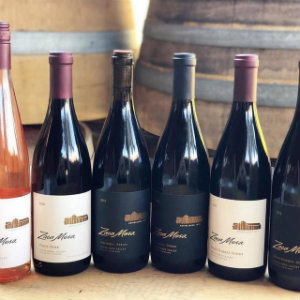 Women Wine & Fashion Luncheon
Balboa Bay Resort is hosting a Women Wine & Fashion Luncheon on Friday, July 19, from 11:30 a.m.- 2:30 p.m. The luncheon will feature Kristin Bryden from Zaca Mesa Winery as well as an outdoor waterfront reception, a three-course…