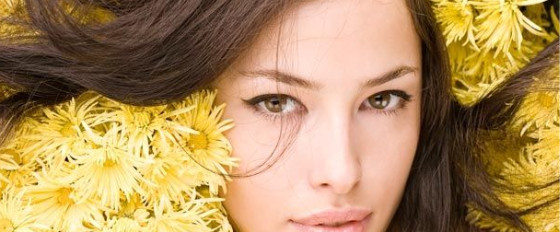 Never say never. At Greer's OC we have some strict editorial policies. And one of those is no medi-spas (physician-directed medical spas that offer age-reduction treatments). But then we found out about DermFx Sunset Beach. It's easily one of the most highly respected medi-spas we've ever heard of in Orange County (if not SoCal). It's a woman-owned business, has an outstanding reputation, and it helps support charities, including an orphanage in Mexico.
DermFx provides state-of-the-art treatments (24 different lasers), and it has treated tens of thousands of patients from all economic levels. Consultations are free. And it expertly customizes treatments to fulfill your beauty needs and capture your best look.
Here's a chance for you to check them out: DermFx Sunset Beach is hosting a Gold Party Thursday and Friday from 9 a.m. to 6 p.m. You can trade in your old gold for a new you.
Essentially, bring in your old jewelry and get cash on the spot that you can use for offered services, including but not limited to Botox, PhotoFacial, Fraxel, ActiveFx, fillers, and much more.
Open 9 a.m. to 6 p.m. Monday through Saturday; and 10 a.m. to 5 p.m. Sunday. 16501 Pacific Coast Hwy. in Sunset Beach. 562.592.5100.
Fresh Squeezed
The 2010 Cinema Orange film series is launching Thursday with "Learning from Light: The Vision of I.M. Pei" screening at 8 p.m. at the OC Museum of Art in Newport Beach. Cinema Orange showcases documentary films from the recent 2010 Newport Beach Film Festival that celebrate visual expression, innovation, and eccentric personalities through the medium of film. Screenings begin at 8 p.m., every third Thursday of the month through September, and are followed by interactive Q&A sessions with filmmakers and documentary subjects.
Thursday night's documentary explores the genius and psyche of one of the world's master architects, Chinese-American I.M. Pei, while chronicling his latest creation; the Museum of Islamic Art in Doha, Qatar, already referred to as the "Louvre of the Middle East."
Upcoming films featuring prominent architects such as William Krisel, Donald Wexler, and artist Jean-Michel Basquiat. Here's the Cinema Orange film series schedule for more details.
Films screenings are free with paid museum admission that includes access to three exhibitions; 15 Minutes of Fame: Portraits from Ansel Adams to Andy Warhol, New Art for a New Century: Contemporary Acquisitions, 2000-2010, and Charles Long: 100 Pounds of Clay.
850 San Clemente Drive in Newport Beach. 949.759.1122.
---
The Latest from greer's oc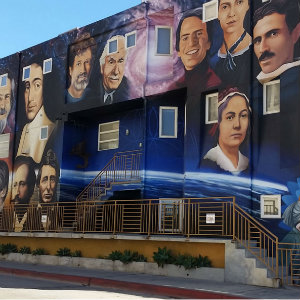 Casa Coastal summer art installation
Casa Romantica Cultural Center and Gardens, housed in a 1927 Spanish colonial revival historic landmark in San Clemente, is south Orange County's major cultural institution. And, its newest art gallery opens on Thursday, June 20 at 6 p.m. featuring…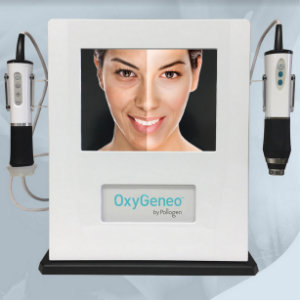 OxyGeneo Facial Events At Gregorie's
Don't miss your chance to experience the facial everyone is talking about - the OxyGeneo 'Time Machine' facial at Gregorie's offered at once in a lifetime pricing of $99*, plus an additional $25 off of any skincare purchase…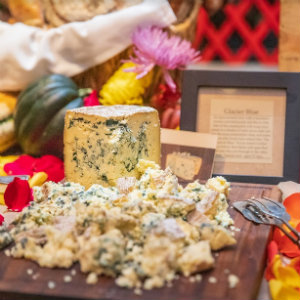 Sidedoor's Ultimate Cheese & Charcuterie Backyard Party
Cheese enthusiasts can look forward to SideDoor's bi-annual Ultimate Cheese & Charcuterie Backyard Party returning on Wednesday, July 17 from 5:30-8:30 p.m. Set in Five Crowns and SideDoor's picturesque outdoor patio and garden, the ultimate celebration of fromage…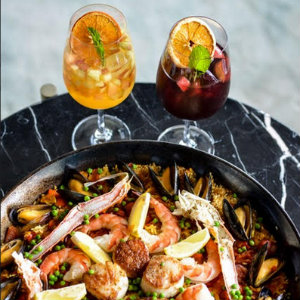 AVEO Table + Bar Introduces Paella & Sangria Wednesdays
In its celebration of all things Mediterranean, AVEO Table + Bar at Monarch Beach Resort has introduced Paella & Sangria Wednesdays. AVEO Table + Bar delivers a distinct coastal luxury feel, drawing inspiration from Spain to Italy and…