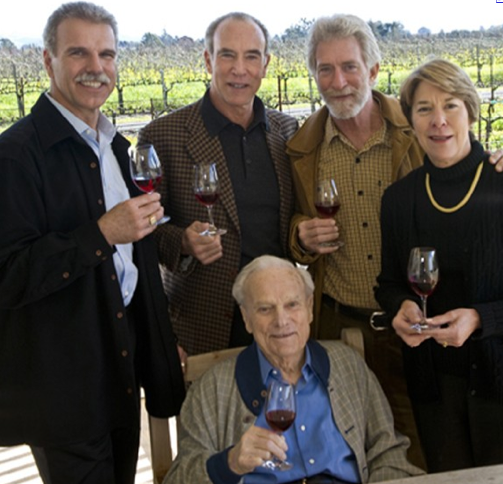 Yes, you can share a toast and dine with members of the Mondavi family at a special groundbreaking wine dinner Thursday at Morton's. You'll feel as if you are in Napa Valley. Multiple generations of the Mondavi family that pioneered the Napa Valley wine industry and the way New World wines are labeled today are hosting this unforgettable wine dinner across the country benefiting the Make-A-Wish Foundation.
The private dining room at Morton's Anaheim and South Coast Plaza Village restaurants are equipped with state-of-the art, high-definition nine-foot screens and theater-quality surround-sound and will feature a live broadcast from the Carriage House at Charles Krug Winery (the oldest winery continually operating in Napa Valley).
Guests will enjoy wines from Charles Krug Winery, Continuum Estate and Folio Fine Wine Partners, paired with four courses of Morton's cuisine, including some brand new menu items. Guests will have an opportunity to bid on an exclusive three-pack of wine, featuring premium labels. The dinner will also kick off an online auction of the first red wine produced by the extended Mondavi family – a rare 27-liter bottling of a unique blend of Napa Valley-grown Cabernet Sauvignon, Merlot, Cabernet Franc and Petit Verdot. Proceeds will benefit the Make-A-Wish Foundation. Ticket for the dinner cost $175 per person, and reservations can be made via Morton's website or by calling the restaurant.
895 South Harbor Blvd. in Anaheim. 714.621.0101.
South Coast Plaza Village at 1641 W. Sunflower Ave. in Santa Ana. 714.444.4834.
Fashion Night At South Coast Plaza
Just a quick reminder that tonight is the first South Coast Plaza Style event of its kind from 6 to 10 p.m. It's a fashion-filled evening of runway shows, exclusive designer appearances and shopping events. More than 100 stores are participating.
On the catwalk you'll see the latest ready-to-wear from Chloé, Dior, Emilio Pucci, Ermenegildo Zegna, Fendi, MaxMara, Oscar de la Renta, Roberto Cavalli, Saks Fifth Avenue, Salvatore Ferragamo, Valentino and Yves Saint Laurent at 6 p.m. at Jewel Court. Other highlights include
Barneys New York CO-OP will feature exclusive products and appearances; Naked & Famous has a limited-edition jean exclusively for the event; Designer/stylist Andrea Lieberman from ALC will be in-store showing off her new resort line; Louis Vuitton will host a monogramming event; Mikimoto is offering Japanese calligraphy, and pick up some complimentary sweets at a candy bar at Anne Fontaine.
South Coast Plaza at 3333 Bristol Street in Costa Mesa.
---
The Latest from greer's oc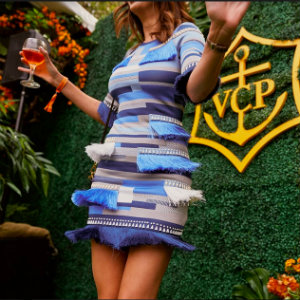 Lido House's Veuve Clicquot Month
Lido House, Newport Beach's boutique luxury hotel, just teamed up with Veuve Clicquot for the 10th Annual LA Polo Classic to create a month-long soirée to celebrate the classic's monumental anniversary year. Now through the October 5th vsitors and locals alike can enjoy…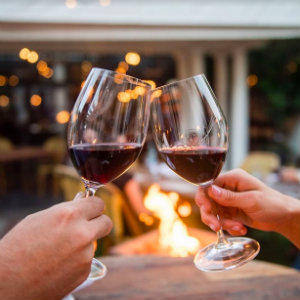 FIve Crowns Old World Wine Dinner
Five Crowns presents one of their most highly anticipated wine events, the Old World Wine Dinner on Saturday, September 21 from 6-9:30 p.m. Hosted in Five Crowns' charming backyard setting, the end-of-summer celebration will highlight exquisite European varietals paired…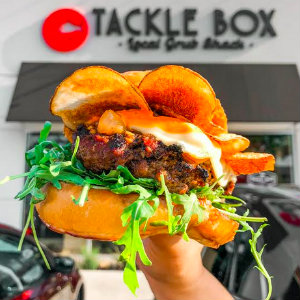 Tackle Box September Celebrations
Stop by Tackle Box, OC's favorite coastal pub, this September for some fun foodie holiday celebrations and touchdown specials all month long!
On Thursday, September 19, guests are invited to celebrate National Cheeseburger Day at Tackle Box with a…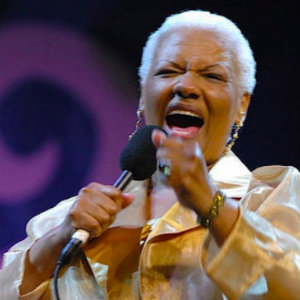 The Jazz Centenarians Salutes 100 Years of Nat King Cole
Styled after the groundbreaking "The Nat King Cole Show" the concert on Sunday, September 22 at 3 p.m. at Soka Performing Arts Center features Barbara Morrison and Sherry Williams along with a big band, the "Nat King Cole Trio" and…