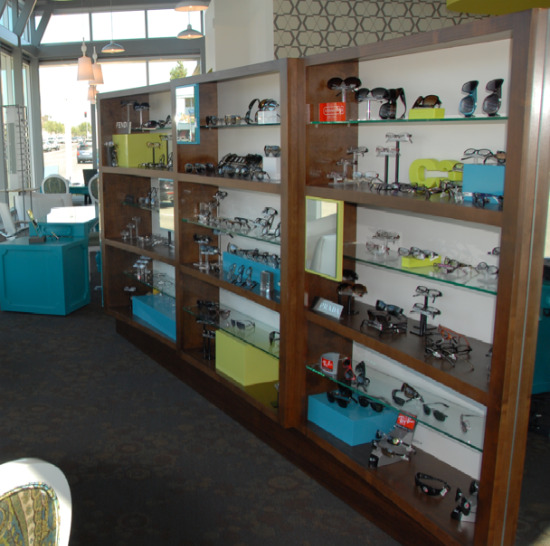 The new OC Eye Designs Optometry combines exceptional eye care (from Dr. Alisa Wald in Costa Mesa since 1991) and a hip optical boutique environment with nearly 1,000 contemporary designer frames including David Yurman, Fendi, SALT, Roxy, Quiksilver and more.
Just for Greer's OC readers, it's offering a complimentary photograph of the back of the eye called retinal photography that can document, record and assist in the early detection of eye disease (a $39 value).
Also, stop in Wednesday, Oct 20. from 5 to 7 p.m. for a grand opening with wine tasting and appetizers while browsing the entire eyewear collections of Dolce and Gabbana, Salt, Lafort, David Yurman, Betsy Johnson and introducing Chanel eyewear. There will be a drawing to win designer sunglasses, fragrances, prescription lenses and great gift baskets. All attending will also receive a $50 credit toward eyewear (some restrictions apply).
Open 9:30 a.m. to 6 p.m. Mondays; 8:30 a.m. to 6 p.m. Tuesday; 8:30 a.m. to 7 p.m. Wednesday; 8:30 a.m. to 6 p.m. Friday; 9 a.m. to 2 p.m. Saturday. Closed Thursday and Sunday. 1545 Adams Ave. in the Mesa Verde Center in Costa Mesa. 714.545.9162.
Drink It Up!
Juice It Up! a pioneer of the smoothie concept in Orange County that started 15 years ago, just opened it's newest concept Juice It Up Frozen Yogurt on the California State University, Fullerton campus at to the Titan Bookstore, 2nd floor. Juice it Up Frozen Yogurt is a new kind of tart treat to compete with other frozen yogurts. It costs 35 cents an ounce, comes in a dozen flavors, with 30 toppings—this new soft-serve frozen yogurt shop should make the students very happy. (Except for those wanting late night and weekend fro-yos.) Closed Saturday and Sunday; Open 10 a.m. to 6: 30 p.m. Monday through Thursday; 10 a.m. to 2:30 p.m. Friday.
800 N State College in Fullerton. 714.879.1985.
---
The Latest from greer's oc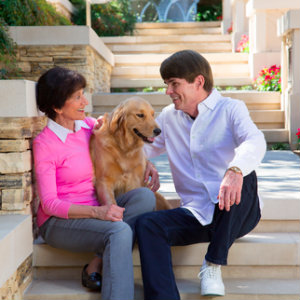 Author Dean Koontz and Gerda Koontz Give $9M to Hoag
Hoag grateful patient and author Dean Koontz and his wife, Gerda, long-time donors, have graciously committed $9 million to transform cancer care in Orange County. In recognition, Hoag is naming the Dean & Gerda Koontz Radiation Oncology Center in their honor.
Through…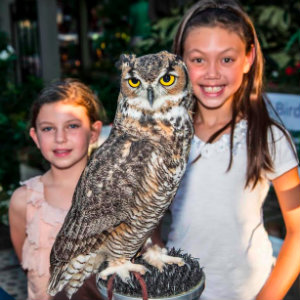 Creatures of the Night at Sherman Gardens
Get up close to live wolves, birds of prey, scorpions, tarantulas, lizards, snakes and other nocturnal animals at Creatures of the Night at Sherman Gardens in Corona del Mar on Saturday, October 19 from 5:30 p.m. until 8:30 p.m. It's…
Hello Kitty Bow Room to host craft cocktail class
Hello Kitty Bow Room is kicking off its first cocktail class at 6 p.m. on Tuesday, Sept. 24 at Irvine Spectrum!
Guests will get to learn how to make (and enjoy!) three (3) signature Hello Kitty libations…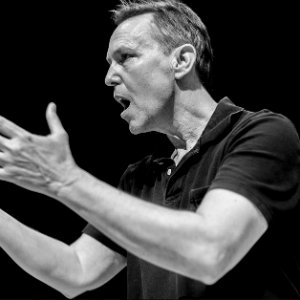 Disney Film Composer and Director to speak at 'Pixar in Concert'
A free pre-show discussion on Film Animation and Composing has been added to Musco Center for the Arts' presentation of Disney's 'Pixar in Concert' on September 28.
The special 6 p.m. event is free for all those attending the Pixar…