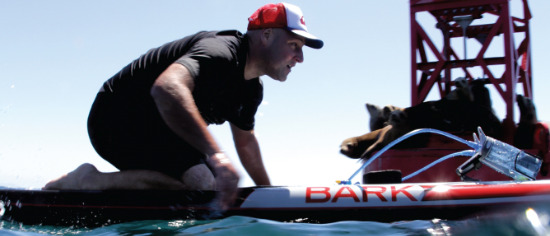 Celebrate the arrival of cancer survivor Jack Marshall Shimko, who left Santa Barbara by paddleboard on Sept. 23 and will arrive in Newport Beach on Saturday at 2 p.m. Friends, family and members of the paddling community are invited to join Shimko for the final 3.5-mile paddle through Newport Harbor. Shimko is on a mission to raise $500,000 for the UCLA Jonsson Cancer Foundation Center and LIVESTRONG by participating in the first annual "PADDLE2LIVE—150 Miles 4 Cancer" fundraiser solo water paddling endurance event, a 150-mile journey from Santa Barbara to Newport Beach. A celebration will follow at the Newport Aquatic Center with a barbecue from Bear Flag Fish Co., live music, a silent auction, refreshments and much more.
Shimko, 30, a Newport Beach native, avid waterman and outdoor enthusiast, is currently recovering from Hodgkin's lymphoma, a cancer of the part of the human body's immune system known as the lymphatic system. He was diagnosed just days after his 29th birthday, and after chemotherapy and other treatments, he has successfully battled the cancer and is currently in remission. You can help Shimko reach his goal, watch live videos of his journey and find out more at paddle2live.org.
Avast Matey!
The Wooden Boat Festival kicks off tonight from 5:30 to 8 p.m. at the American Legion Yacht Club in Newport Beach. It's an evening of live steel drum music wine, appetizers and a special tour of the visiting 113-foot brigantine Irving Johnson. You can return Saturday from 9 a.m. to 5 p.m. for the annual Boat Festival, featuring the P-520, a World War II, U.S. Army-Air Corps "Crash Boat" and a flotilla of 30 remarkable wonders in the water and more on the land. Non-members and public admission to the festival is $10 per person. Parking is $10.
Proceeds will benefit the Los Angeles Maritime Institute and the Top Sail Youth Sailing Program for disadvantaged youth. Both events at American Legion Yacht Club, 215 E. 15th Street & Balboa Blvd. in Newport Beach. 949.673.5002.
---
The Latest from greer's oc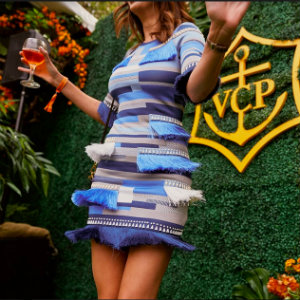 Lido House's Veuve Clicquot Month
Lido House, Newport Beach's boutique luxury hotel, just teamed up with Veuve Clicquot for the 10th Annual LA Polo Classic to create a month-long soirée to celebrate the classic's monumental anniversary year. Now through the October 5th vsitors and locals alike can enjoy…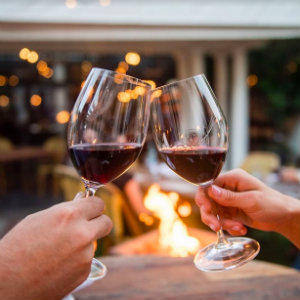 FIve Crowns Old World Wine Dinner
Five Crowns presents one of their most highly anticipated wine events, the Old World Wine Dinner on Saturday, September 21 from 6-9:30 p.m. Hosted in Five Crowns' charming backyard setting, the end-of-summer celebration will highlight exquisite European varietals paired…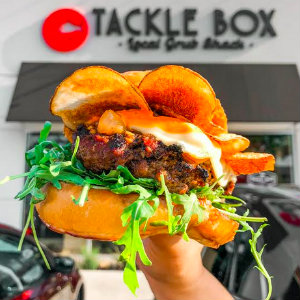 Tackle Box September Celebrations
Stop by Tackle Box, OC's favorite coastal pub, this September for some fun foodie holiday celebrations and touchdown specials all month long!
On Thursday, September 19, guests are invited to celebrate National Cheeseburger Day at Tackle Box with a…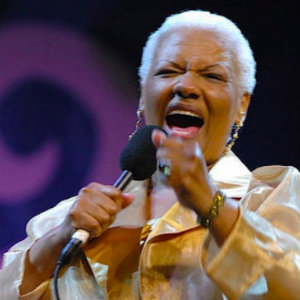 The Jazz Centenarians Salutes 100 Years of Nat King Cole
Styled after the groundbreaking "The Nat King Cole Show" the concert on Sunday, September 22 at 3 p.m. at Soka Performing Arts Center features Barbara Morrison and Sherry Williams along with a big band, the "Nat King Cole Trio" and…