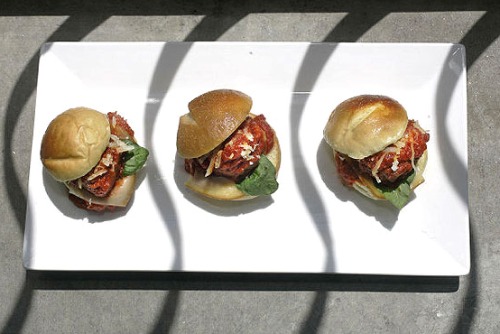 Congratulations to the Crow Bar & Kitchen in Corona del Mar for taking a green initiative. The Green Restaurant Assn. just certified Crow Bar, an upscale gastropub, as the first "green restaurant" in Orange County.

Not only does the Crow Bar boast a James Beard award-winning Executive Chef John Cuevas (formerly with the Montage Hotel & Resort in Laguna Beach), but it uses local and sustainable ingredients in its inventive pub foods. Other markers for making this certification include the banning of Styrofoam, to-go packages are biodegradeable and made from recycled materials, and its Natura water system is environmentally friendly.

Eco-conscious diners should know that the Crow Bar isn't the only green restaurant in OC, just the first one to get the National Restaurant Assn.'s certificate (an expensive process). Just a partial list of restaurants that are doing their part for the environment include eateries at the Camp in Costa Mesa: Mesa, Native Foods, Old Vine Café, Ecco, Taco Asylum, 118 Degrees, Valhalla Table; Avanti Café in Costa Mesa; Sandy's Beach Grill and Duke's in Huntington Beach; Sandy's and Veggie Grill's two locations in Irvine; and as reported in the OC Register Z Pizza in Irvine.

You can also see which restaurants Slow Food Orange County recommends for doing their part to support locally grown seasonal and sustainable produce and more. Here's their approved list of eateries.

Open Monday 11:30 a.m. to 11:30 p.m.; 11:30 a.m. to midnight Tuesday and Wednesday; 11:30 a.m. to 1 a.m. Thursday; 11:30 a.m. to 2 a.m. Friday; 9 a.m. to 2 a.m. Saturday; 9 a.m. to 11 p.m. Sunday. The Crow Bar is at 2325 E. Coast Highway in Corona del Mar. 949.675.0070.



Fashion for Childhelp!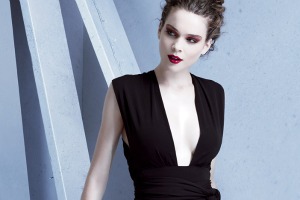 Fashion meets finding a brighter future for children of child abuse at Childhelp's 25th annual Fashion Show and Luncheon Monday, March 7 at 11 a.m. at The Island Hotel in Newport Beach.

"For the Love a Child" will be a spectacular runway fashion show from South Coast Plaza's premiere stores, including Wolford, Versace, Saks Fifth Avenue, DKNY, David Yurman, Brooks Brothers, Faconnable, Bally, St. John, Intermix and more and a lovely lunch and inspiring speakers from Childhelp Orange County.

Tickets cost $150 each. For reservations please contact Nancy Whitlock at 949.548.4228, or e-mail at nancywhitlock@sbcglobal.net. The Island Hotel is at 690 Newport Center Drive in Newport Beach.
---
The Latest from greer's oc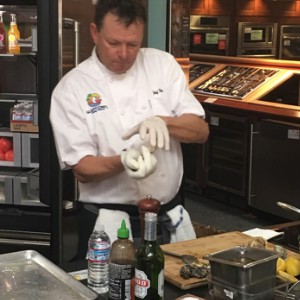 DINE OUT LONG BEACH KICKS OFF WITH A FREE CHEFS' COOKING + TASTING
Dine Out Long Beach, Restaurant & Cocktail Week will host a free Chefs' Cooking + Tasting Series on Saturday, February 22 from 12 noon to 4 p.m. at Friedmans Home Experience in Long Beach. Long Beach Restaurant Week…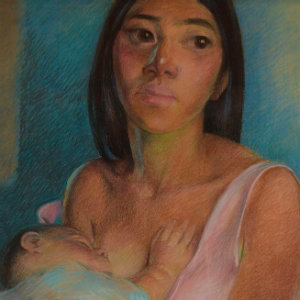 LAGUNA ART MUSEUM ANNOUNCES ARTEMIO SEPÚLVEDA EXHIBITION
Laguna Art Museum will open an exhibition of works by Artemio Sepúlveda on February 23. Well known and respected in his native Mexico, Sepúlveda lived and worked in Laguna Beach from 1977 until 1999. The museum recently acquired a…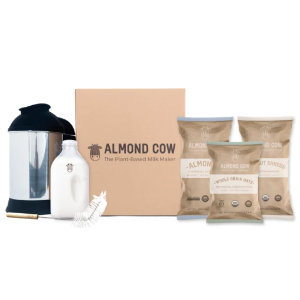 The NEw Almond Cow Starter Set
Now with the Almond Cow plant-based milk maker, you can also get the highest quality ingredients delivered to your home. There's even a new Almond Cow Starter Set that comes with an Almond Cow Plant-Based Milk Maker, Glass Jug…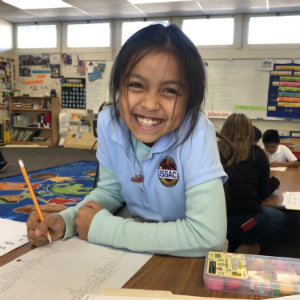 ISSAC Charter School INFO Night
All area families! ISSAC Charter School in Costa Mesa is planning an Info Night on Thursday, February 27 from 6-7 p.m., and Tuesday, March 4 from 6 to 7 p.m. You can get to know more about the school,…