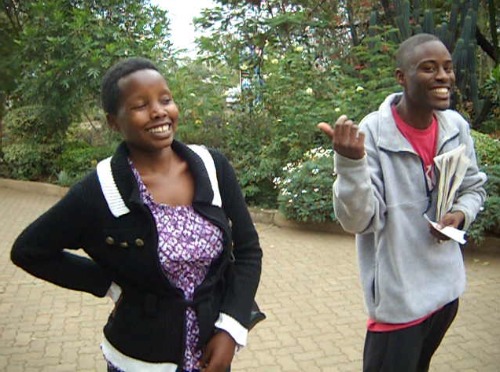 The Bungalow Restaurant in Corona del Mar is generously throwing a guest bartending night for Greer's OC Tuesday from 5:30 to 7:30 p.m. to benefit the college education of two young Kenyan students in Nairobi, Jack and Milly.
Guest bartenders will be Greer Wylder of Greer's OC, Mona Shah of Moxxe PR, Julie Karges, producer of Karges Media, and Kimberly Daskas of Vestar Development.
Greer met Jack and Milly on a month-long volunteer trip last year to their tiny village in western Kenya. A college education will allow them and their families to escape a life of poverty (they live on about $1 per day in a small village with no electricity or running water).
Greer has already raised enough money ($4,000) to enroll them in a university in Nairobi. However more funds are need to allow them to continue their education.
Please consider changing the future of these two bright and caring Kenyans. All tips will go towards Jack & Milly's educational fund. Anyone who dines in after will receive 10% off the dining bill.
The Bungalow is one of our favorite local spots for steaks, seafood, and martinis—you have to try the to die-for bone-in rib eye, lobster mac and cheese, miso Chilean Sea Bass.
2441 East Coast Highway in Corona Del Mar. 949.673.6585.
Earth Roots Festival
Help celebrate the 5th Annual Earthroots Festival Fundraiser Sunday from 2 to 5 p.m. at the Levine Family Farm in Laguna Niguel. The event promises to be a fun afternoon for adults and children to visit with animals, create live music; enjoy games and make crafts to take home. And you can dip locally grown fruit from South Coast Farms into a flowing Chocolatl Fountain. Silent auction items range from $5-$250. A suggested entrance donation costs $10 per child, $20 per adult. Earthroots Field School offers environmentally progressive classes and programs for children and adults throughout Orange County ranging from San Clemente to Huntington Beach and the Santa Ana Mountains. It's a great resource for budding naturalists to learn in outdoor classrooms that include local organic farms, gardens, wilderness parks, green kitchens, beaches, and creeks. You can view the entire schedule here. Levine Family Farm is at 264222 Chaparral Place in Laguna Hills.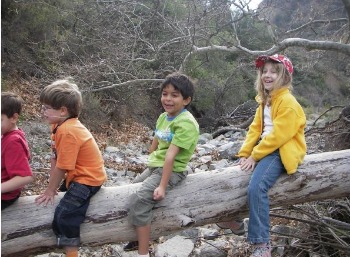 Queen B Cleans!
Save on fashions at a spring cleaning sale at Queen B Boutique in Newport Beach continuing through Monday. All regular prices clothing is reduced 50%. Fashion favorite lines include on fashion favorite lines include Elizabeth & James, Kova & T, Pencey, Monrow, WISH, LaROK, Jet, Twenty 8 Twelve, Haute Hippie, Patterson J Kincaid, Bailey 44, Rich & Skinny and much more.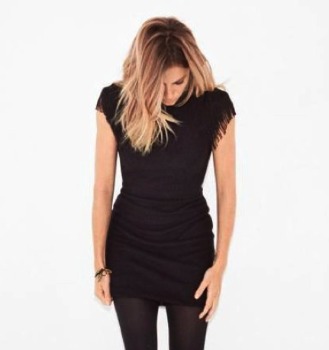 ---
The Latest from greer's oc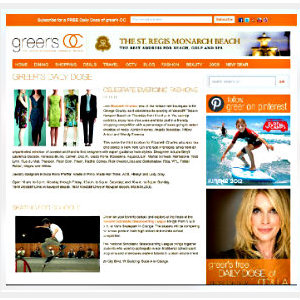 Grow With Us, Partner with us
For the past 14 years, the devoted readers of Greer's OC have provided advertisers with a lucrative target market of highly motivated shoppers, diners, and trendsetters.
The devotees trust Greer's OC to give them the latest information about Orange County's…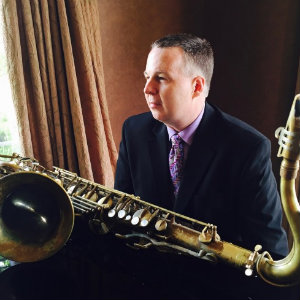 Harry Allen Trio at Soka Performing Arts Center
Harry Allen Trio will be performing at the Soka Performing Arts Center on Saturday, Feb. 1 at 8 p.m. Harry Allen has been described as a throwback since his choice of material is jazz standards. Allen's jazz is played the…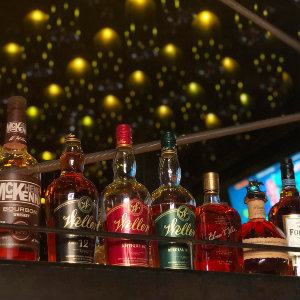 Jimmy's | Rare + high-end whiskey in Orange County
We're more than halfway through January and this is around the time when some are already giving up on their New Year's Resolutions. For those throwing in the towel on #dryJanuary, Jimmy's Famous American Tavern in Brea…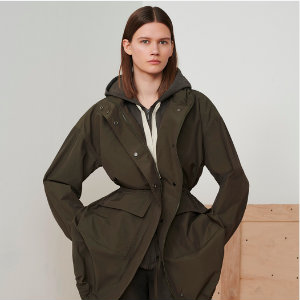 Pop-In@Nordstrom's Exclusive Olivia Kim in Collaboration With Eileen Fisher Collection
Pop-In@Nordstrom welcomes an exclusive ungendered and sustainable capsule collection by Olivia Kim in collaboration with Eileen Fisher. With a focus on organic and recycled materials, this exclusive edition of EILEEN FISHER's System is a uniform for the new world…