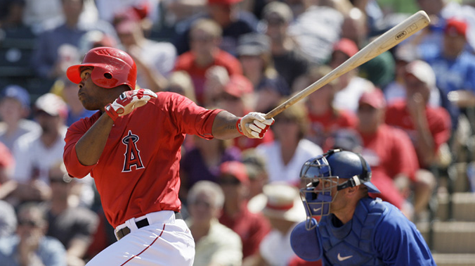 Take us out to this ballgame! Opening week for The Angels 2010 Season starts Monday—- the Minnesota Twins and the Oakland A's! What that means for you? Opening Day festivities, special tickets prices at 50% off, spring break savings, fireworks, giveaways, family packages, and quite possibly more fun then you can handle. Check online for special savings offers here.
Here's the line-up:
Monday: Angels vs. Minnesota Twinsat 7:05 p.m. receive an opening night magnet schedule with everything you need for the season. And arrive early for the pre-game of a military aircraft flyover, a C-17 Globemaster 3!
Tuesday: Angels vs. vs. Minnesota Twins at 7:05 p.m. Here's your chance to make history! Help break the Guinness World Record for "The Largest Gathering of People Wearing a Fleece Blanket." All fans will receive a free Angels Hideki Matsui Blankie.
Wednesday: Angels vs. Minnesota Twins at 7:05 p.m. stay warm with a free Angels Argyle Beanie for all fans in attendance.
Thursday: Angels vs. vs. Minnesota Twin at 7:05 p.m. All fans will receive a commemorate bust of Mike Scioscia's 2009 A.L. Manager of the Year Award.
Friday: Angels vs. Oakland A's at 7:05 p.m. Mention Spring for promo code or at ticket window and save $5 off select seats. And stay for the post fireworks show!
Saturday: Angels vs. Oakland A's at 6:05 p.m. Children ages 2 to18 will receive a Rally Time Lunch Box and get a picture with the Rally Monkey at Right Field Family Pavilion from 5 to 8 p.m.
Sunday: Angels vs. Oakland A's at 12:35 p.m. Family Sunday includes a family picnic zone, and Angels Friends and Family Packs cost just $44 in Upper View and Lower View Box seating areas (or also available for $59 in the Right Field Pavilion). The package includes: four tickets, four hot dogs and four small soft drinks.
Angel Stadium of Anaheim at 2000 Gene Autry Way in Anaheim. 714.940.2000.
Recycle and Help Schools
Bring your old electronics to a free electronics recycling collection event Friday from 9 a.m. to 4 p.m., hosted at Parks Junior High School by the Excellence in Education Foundation, and All Green Electronics Recycling. You can bring televisions, computers, cell phones, printers, and other electronics. Certified Data Destruction is available for a small fee too! 1710 Rosecrans Avenue, in Fullerton. 1.800.780.0347
---
The Latest from greer's oc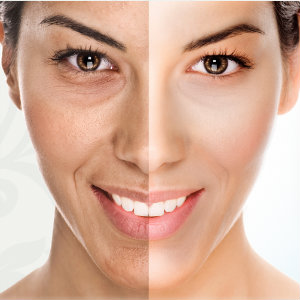 Spa Gregories Offers New 6-in-1 "Time Machine" Facial Treatment
Spa Gregories just launched a new -in-1 Superfacial treatment, the OxyGeneo "Time Machine" facial. This breakthrough service improves skin health and appearance by way of exfoliation, oxygenation, and infusion of potent active ingredients. Pollogen by Lumenis offers the…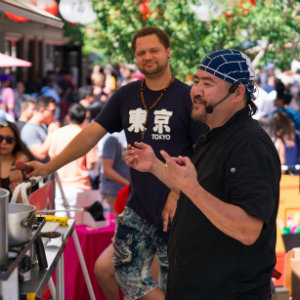 4th Annual Delicious Little Tokyo
Go Little Tokyo's 4th Annual Delicious Little Tokyo returns to the heart of Downtown Los Angeles for two days on Friday, July 19 and Saturday, July 20 and features over 20 exclusive events including all-new interactive…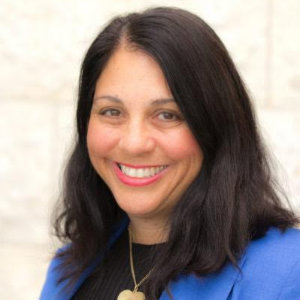 free parenting workshop with positive discipline trainer Tammy Keces
Summer stressing you out?
Learn tools for success! Join a Free Parenting Workshop with positive discipline trainer Tammy Keces on Tuesday, July 16 from 7 to 8:30 p.m. at Irvine Hebrew Day School in Santa Ana. How do you…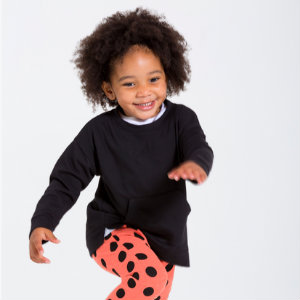 Long Beach Exchange Welcomes Two New Pop-Ups
TWO brand-new pop-ups: YIP and The Artisan Shop have opened inside The Hangar at Long Beach Exchange.
YIP (Youth Independent Party) is a kids clothing brand that is now open daily inside The Hangar through July. The shop…