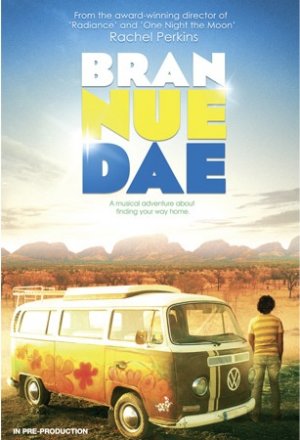 Sorry Sundance, you are just a distant memory in the rear-view mirror. Now we have the NB Film Fest underway with four full days left of major studio and indie films, post-screening question-and-answer sessions with filmmakers, and after parties—and it's all right here in Orange County. We don't want you to miss out on a second of this, so we'll give you some highlights of what's in store for you.
Each night this week you can see a new foreign film and also attend an optional after-party with hors d'oeuvres and drinks from local restaurants. Parties begin at around 9:30 to 10 p.m. Screening and party $35, screening $15, and party only $25. (Closing Night screening and party $75; party only $50.)
Tonight, the Australian spotlight film, Bran Nue Dae screens at Edwards Island Cinema at 7:30 p.m. Stop by the after party at Original Penguin Fashion Island. And also tonight, the Italian spotlight film, The Sicilian Girl screens at Edwards Island Cinema at 7:30 p.m., after party at Canaletto Ristorante Veneto at Fashion Island.
Tuesday, the French spotlight film, L'Affaire Farewell screens at Edward Island Cinema at 7:30 p.m., And the Swedish spotlight film, Starring Maja (Princessa) screens at Edwards Island Cinema at 7:45 p.m.. There's an after screening block party for both films featuring Fashion Island shops like Ever, True Religion, 7 For All Mankind and Y-3. Sample food from Black Market Bakery, Food Perfected, Sabores Mexican Grill, and Haagen-Dazs.
Wednesday, the Asian showcase features three films: Air Doll from Japan at 7:30 p.m., Private Eye from South Korea at 7:45 p.m. and Sophie's Revenge from China at 8 p.m. all screening at Edwards Island Cinema. After party at Red/Ten Asian Bistro in Newport Beach. And an Irish spotlight film, A Shine of Rainbows screens at 8 p.m. at Regency South Coast Village, after party at Muldoon's in Newport Beach.
And Thursday, the closing film, Letters To Juliet, screens at 7:30 p.m. at the Lido Theater, and closing night gala in the Via Lido Courtyard in Newport Beach.
For a complete list of films: features, documentaries, action sports, shorts, art architecture and design and more, go to www.newportbeachfilmfest.com.
Surf Film Safari
Whether or not you surf, ski, or snowboard, or just like to watch from your couch you are going to love the Action Sports Film Series.
Definitely one of the highlights of the Newport Beach Film Festival are the exciting documentaries about cutting edge skate parks, dangerous mountains, the quest to find the perfect wave, the history of Element Skateboards and many more. The international films celebrate athletes, visionaries, filmmakers, cinematographers, pioneers, environmentalists, artists and designers who have contributed to the action sports culture. Here's a partial list of what's screening.
Tonight at the Lido Theatre check out Ultimate Wave 3D at 7 p.m. Kelly Slater and a group of his friends seeking perfect waves in Tahiti.
Tuesday, Red Bull Project X screening at Regency South Coast Village at 3:45 p.m. follows Shaun White down his secret halfpipe in Colorado as he practices for the Olympics.
Wednesday, Living it Forever screening at Lido Theater at 9 p.m. Local director, Ann Chatillon revisits the mid-1950's and 1960's era of surf culture in Newport Beach.
Thursday, Ride the Divide at Edwards Island Cinema at 5:15 p.m. An exciting film about the world's most challenging bike race spanning 2,700 miles along the Continental Divide.
For more information about the festival and tickets please visit www.nbffACTION.com.
---
The Latest from greer's oc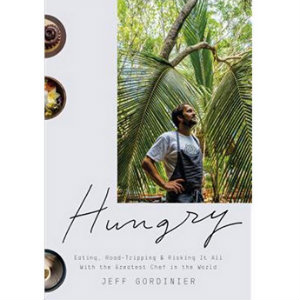 LAGUNA BEACH BOOKS welcomes AUTHOR JEFF GORDINIER
On Sunday, August 18 at 4 pm, Laguna Beach Books welcomes Jeff Gordinier to the store. Jeff will be discussing and signing copies of his new book, Hungry: Eating, Road-Tripping, and Risking It All with the Greatest Chef…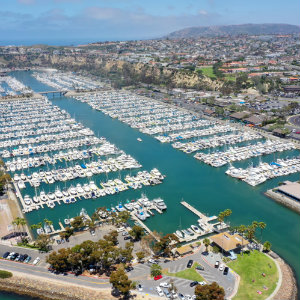 Dana Point Harbor Retail Design Community Workshop
Want to have a say in what the Dana Point Harbor development will look like? Dana Point Harbor Partners invites members of the community to attend a design workshop on Monday, Aug, 19 from 6 to 8 p.m. to…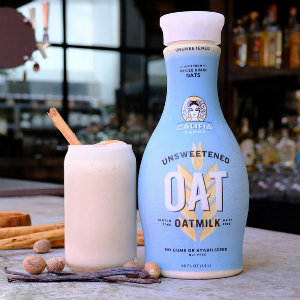 Frozen Oatmilk Horchata at Puesto
Puesto Mexican Artisan Kitchen & Bar has collaborated with Califia Farms to offer a new Frozen Horchata. Califia's Oatmilk, which is made from whole-grain, gluten-free oats that creates a delicious, creamy, non-dairy drink that can be enjoyed all summer…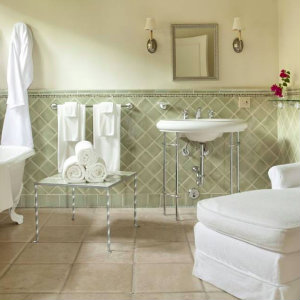 SEPTEMBER Special at the AWARD-WINNING WILLOWS HISTORIC PALM SPRINGS INN
The Willows Historic Palm Springs Inn, a luxury destination built in 1925 as a private residence and a Four-Diamond hideaway since 1996, has announced a special offer of $100 off any room, any night during the month of September.…