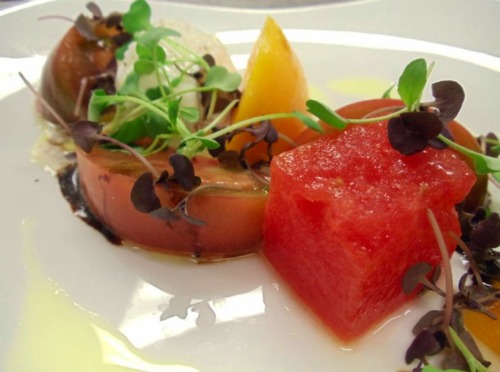 Big changes over at Charlie Palmer at Bloomingdale's South Coast Plaza now that Executive Chef Amar Santana has left to open his namesake restaurant Broadway by Amar Santana, in the former Five Feet spot in Laguna Beach (we hear it's expected to debut in August).
Charlie Palmer's new executive culinary team is headed by Executive Chef Sea Kyeong Kim and Executive Sous Chef Ashley Weaver. Both chefs are long-time Charlie Palmer family members and will continue to honor and prepare Palmer's progressive American cuisine inspired by seasonal, local ingredients.
New signature dishes arriving for spring include an heirloom tomato salad with arugula pesto, baby mozzarella, gazpacho sorbet and white balsamic vinaigrette, as well as, fennel and coriander crusted tuna with pea tendril, romesco, pickled ramp aioli and fingerling potatoes.
Looking for a new lunch spot? Charlie Palmer just debuted a gourmet prix fixe lunch menu called 20.11 that's exactly $20.11 (quite a deal, considering where you are dining).
From it's new lunch menu, (pictured above) an heirloom tomato salad, watermelon, burrata cheese, aged balsamic, and opal basil. There's also our favorite Bloody Mary Sunday brunch , and it's gourmet burger concept at DG Burger (Damn Good!). You can read all about DG here.
Want to know what's on the prix-fixe menu this week? Charlie Palmer updates its menu weekly here.
Open for lunch 11:30 a.m. to 2:30 p.m. Monday through Saturday; open for dinner 5:30 to 10:30 p.m. Monday through Thursday; open 5:30 to 11 p.m. Friday and Saturday. Open lounge 11:30 a.m. to 12 a.m; 11:30 a.m. to 1 p.m.; happy hour from 4 to 7 p.m. Monday to Saturday; 7 to 10 p.m. to midnight.
Bloody Mary Bar and Sunday Brunch for 11:30 a.m. to 3 p.m.; open for dinner 5:30 to 8:30p.m. Sunday. Lounge is open 11:30 a.m. to midnight offering small plates.
Charlie Palmer Bloomingdale's is at South Coast Plaza. 3333 Bristol Street in Costa Mesa. 714.352.2525.
For more information, call 714.352.2525 or visit www.charliepalmer.com.

Evolution in Sweat!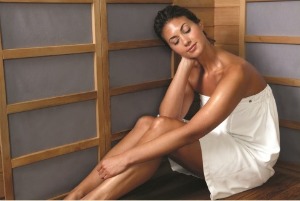 SuiteSweat Sauna Studio (originally SweetSweat Spa and SuiteSweat Wellness Lounge) is an incredible sauna therapy destination for burning calories, relaxing and detoxifying.
At their Costa Mesa location you can enjoy their signature 40-minute sauna therapy in your own private relaxing suite with tranquil music (and TV's). Not only will you melt away your stress, but your body will thank you for the detox! Imagine burning 600 calories all while you relax!
It's a great time to re-discover SuiteSweat with unbelievable lower prices and a $59 Membership Program (with annual contract) where you'll receive four therapies per month, and each additional is only $20. Stay tuned for new products and services coming soon as well. To make the experience as relaxing as possible, SuiteSweat also features online scheduling for your convenience.
New locations around OC and LA are coming soon.
488 E. 17 St., Costa Mesa. 949.722.1264.
---
The Latest from greer's oc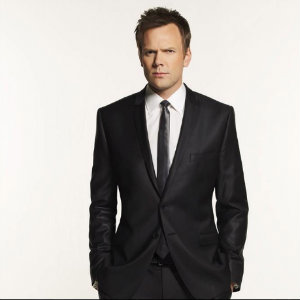 Improv Live Comedy Drive In: Joel McHale
Experience live comedy like never before! Head to the Irvine Spectrum Center, top of Regal Parking Deck (5 Freeway side) to enjoy the nostalgia of a drive-in movie plus the hilarity of a live comedy show, all from the comfort…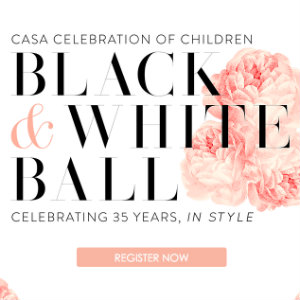 CASA Celebration of Children the Black & White Ball
Join CASA Celebration of Children the Black & White Ball on Saturday, Sept. 26! The event includes a 5-Star Dinner Drive-Through at 1 p.m. There's a sponsor recognition happy hour at 5 p.m., and a CASA celebration virtually at…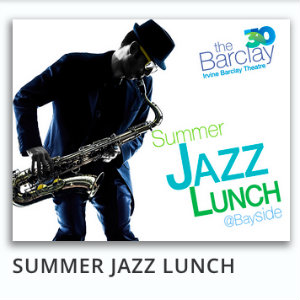 The Final Summer Jazz Lunch Series at Bayside
The final Summer Jazz Lunch at Bayside series in Newport Beach features the Akiko/Hamilton/Dechter Trio on Saturday, September 26 at noon.
Akiko Tsuruga has ten albums as a leader to her credit. Her debut album in the…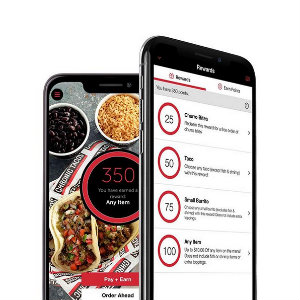 Chronic tacos Triple Awards Day
Chronic Tacos, the California-inspired Taco Shop, is bringing three times the fun and three times the value to customers! On September 22, the brand will offer 3X the rewards points for every dollar spent on all purchases for loyalty members.…