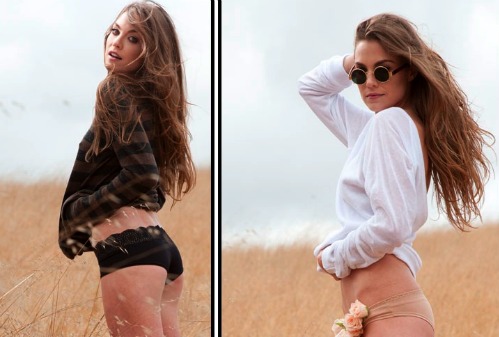 We just discovered Merritt Charles, a chic, up-and-coming label created by LA-based designer Lacey Horning, who recently opened an additional OC office. And we think it's a must-have. Pieces are so chic, comfortable and flattering. Merritt Charles is bridging the gap between casual wear and high fashion.
Lacey uses her family name, Merritt Charles, for this collection of modern classic staples made locally (mostly in Los Angeles) from high-end Italian fabrics. Merritt Charles designs luxury casual apparel that you can keep and wear for years. Choose from sweaters, tanks, hoodies, denim, cardigans, a great infinity scarf, and more.
Lindsey Garland, buyer and owner of the fashionista's favorite boutique, Westerly in Corona del Mar, says that Merritt Charles is ideal for SoCal lifestyle.
"The fabrics Lacey uses are the best quality, and you can see that in the way the line feels and fits on the body," Garland said. "We blow out of it at Westerly. It is a no-brainer purchase for our clients. It takes them from home to carpool to a lunch date, around town and back. It's a beautifully made, and easy to throw on and go."
You can find Merritt Charles at chic boutiques in Orange County including Westerly at 2909 E. Coast Highway in Corona del Mar. 949. 313.7111; Candace Paige at 324 Marine Ave. on Balboa Island. 949.673.5707; and 11th Moon in Laguna Beach at 1259 South Pacific Coast Highway in Laguna Beach. 949.715.3254.
You can also shop and see the new spring line at Merritt Charles.
Kate's Spring Fling!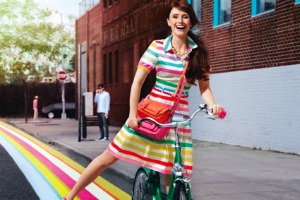 Kate Spade is hosting a Spring Fling shopping event Wednesday at its Fashion Island store. Enjoy drinks, snacks and save 20% off an entire purchase for you and a friend when you present a print out of this invitation here. The store has just received new handbags, apparel, wallets, shoes and jewelry.
Open 10 a.m. to 9 p.m. Monday through Friday; 10 a.m. to 7 p.m. Saturday; 11 a.m. to 6 p.m. Sunday. Spade in Fashion Island, adjacent to Neiman Marcus-Bloomingdale's Courtyard, across from Atrium Court. To RSVP or for more information, call 949.219.0785.
---
The Latest from greer's oc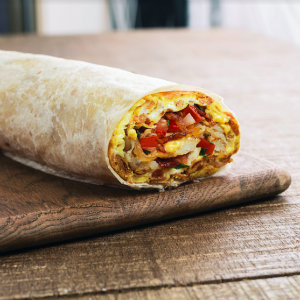 Farmer Boys Celebrates National Fry Day and Tax Day!
Times may be confusing, but Farmer Boys makes one thing clear: farm-fresh fare is always a good idea. In celebration of National Fry Day on July 13 and Tax Day on July 15, the award-winning burger concept is…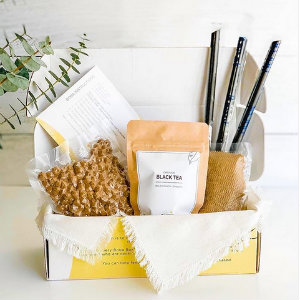 Make Bobas at Home and Help Feed Hungry in OC
Just last week Milk Box launched their Boba Box, a DIY kit to make delicious bobas at home, and the first run already sold out! The good news, they're restocking on Saturday, July 11 at 9 a.m. at Read More »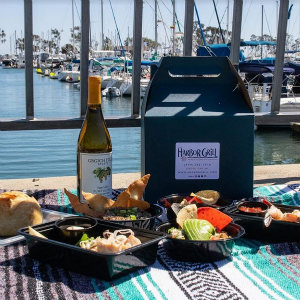 Dana Point Harbor's Summertime Fun & Entertainment
Dana Point Harbor celebrates summer every Thursday through July with "You, Me + Vitamin Sea" with al fresco dining, outdoor adventures, live music and more!
Guests can enjoy live music performances at The Wharf Courtyard by Frisby Cellars and Jon's Fish…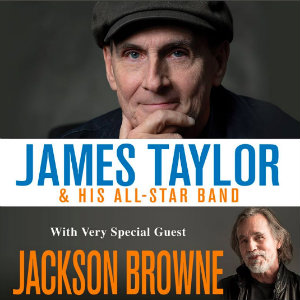 James Taylor and Jackson Browne New Date at Honda Center
James Taylor and His All-Star Band, with special guest Jackson Browne, have announced their US Tour dates have been rescheduled to 2021. The new date for James Taylor and Jackson Browne will be May 28, 2021, at the Honda…