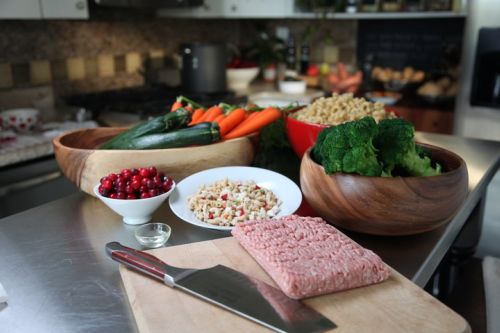 We won't judge if you feed your dog what's on sale in shelf kibble—been there, done that. But if you're concerned about ingredients in the foods you're feeding four-legged family member, you'll be happy to know the first dog kitchen, True Food For Dogs just opened in Orange County. It uses only FDA- and USDA-approved ingredients such as meat, fruits, vegetables, whole grains and vitamin supplement blends that are all 100% certified for human consumption.
True Food For Dogs' commercial kitchen and bakery in Newport Beach offers entrees ranging from restaurant quality beef and russet potatoes to turkey and whole wheat macaroni; baked offerings include peanut butter and pumpkin treats. These homemade recipes were certified by a nutritionist, tested by labs for nutritional content, and approved by taste from dogs and people too.
True Food For Dogs is cooked fresh at the dog kitchen, vacuum-sealed, chilled and immediately frozen for optimal nutrition. True Food for Dogs' products can be shipped frozen to your door everywhere in the US, picked up at the retail kitchen, or hand delivered to most coastal Orange County areas. True also offers dog treats and a line of premium supplements.
Open 10 a.m. to 7 p.m. Monday through Friday; 10 a.m. to 5 p.m. Saturday.; 11 a.m. to 5 p.m. Sunday. 500 W. Coast Highway in Newport Beach. 949.722.DOGS (949.722.3647).
---
The Latest from greer's oc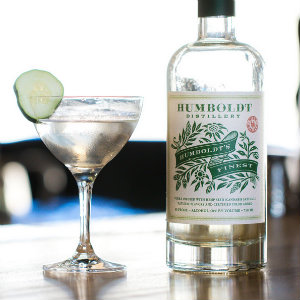 Toast to the Coast with Humboldt Distillery
Humboldt Distillery, the first micro-distillery on the North Coast and the only in the region to produce certified organic spirits just partnered with the California Coastkeeper Alliance as a part of their new program 'Toast to the Coast'. With…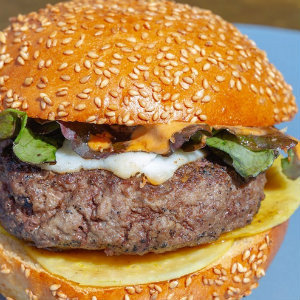 Memorial Day Weekend Take-Out Round-Up
Celebrate the unofficial start of summer with delicious dining choices to go this Memorial Day Weekend. Here are some top picks to choose from:
Lido Bottle Works
Chef Amy Lebrun's weekend BBQ kit is here! Based on four people.…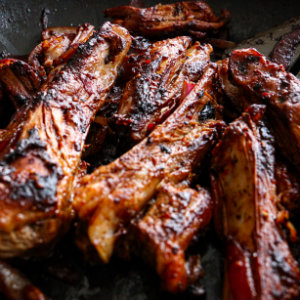 Celebrate Memorial Day with Old Vine Kitchen & Bar
This Memorial Day, Old Vine Kitchen & Bar is offering curbside BBQ to help celebrate the most American way! The family-style options serve 4-6 and include pork short ribs, strawberry serrano BBQ sauce, elote slaw, and twice-baked cornbread…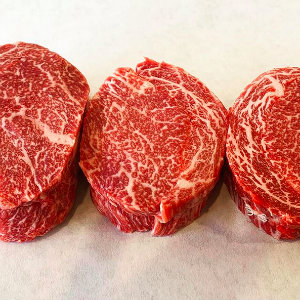 Grill At Home this Memorial Day with MEATS from The Butchery
For the home-chef and those anxious to fire up the grill at home, The Butchery, Orange County's premier butcher and specialty grocer has all the high-end meats and ingredients needed to host the perfect backyard BBQ at home.…