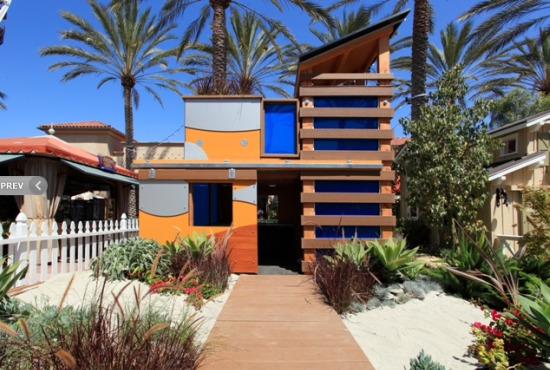 Help eliminate homelessness in OC by supporting HomeAid's 19th annual Project Playhouse! Seven dream playhouses are on display at Irvine Spectrum Center's Giant Wheel Court through Sunday, Sept. 5.
For a $5 donation per person, you can view the amazing interiors through playhouses' Dutch doors every Friday, Saturday and Sunday from noon to 6 p.m.
There's even the first net-zero entry: eco-friendly playhouse called the Ocean Adventure Lab (pictured above) designed by LPA, Inc., an Irvine based sustainable design firm. The Ocean Adventure Lab was built with reclaimed and recycled materials, natural wool insulation, a composite wood structure, and its own source of renewable energy with photovoltaic panels that are both aesthetically attractive and energy efficient. You can find out more about what makes the Ocean Adventure Lab green here, and even check out a fun mocumentary from LPA, Inc. about what it takes to design a Project Playhouse.
The event culminates in a live auction for the playhouses on Friday, Sept.10. HomeAid's Project Playhouse helps raise funds to build housing for homeless families and individuals in our community.
For more information go to www.projectplayhouse.org.
Irvine Spectrum Center is at 71 Fortune Drive in Irvine.
Charm (Bracelet) School 101
At Fleur del Lys in Costa Mesa you can attend Charm (Bracelet) School 101 on Friday, Aug. 27 from noon to 4 p.m, with special guests, jewelry designers Grant and Mindy Searcey of Searcey Designs. They're bringing tools and supplies, you just need ideas and inspiration for a meaningful charm bracelet. Choose from charms, stones, chains and embellishments priced individually. Bracelets will be assembled while you wait. They make great gifts for someone special or for you.
Open 10 a.m. to 6 p.m. Monday through Saturday; 9 a.m. to 4 p.m. Sunday. 369 E. 17th St. in Costa Mesa. 949.548.0810.
---
The Latest from greer's oc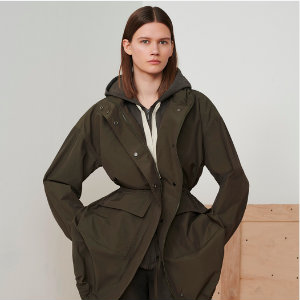 Pop-In@Nordstrom's Exclusive Olivia Kim in Collaboration With Eileen Fisher Collection
Pop-In@Nordstrom welcomes an exclusive ungendered and sustainable capsule collection by Olivia Kim in collaboration with Eileen Fisher. With a focus on organic and recycled materials, this exclusive edition of EILEEN FISHER's System is a uniform for the new world…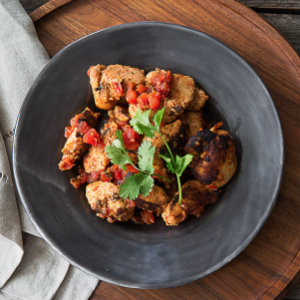 SAJJ MEDITERRANEAN LAUNCHES CHICKEN KABOB
SAJJ Mediterranean, the popular family of restaurants, catering services, and food trucks known for its healthy and customizable Mediterranean eats, has added chicken kabobs to its in-store menu. The kabobs, which have been a popular item on SAJJ's catering…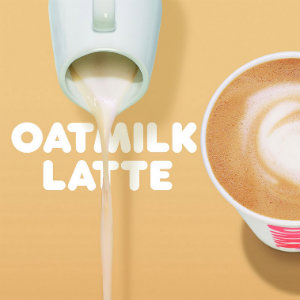 OATMILK LATTES at Dunkin'
Dunkin' is now offering OATMILK LATTES at all locations!
Globally, milk and dairy consumption is at all-time lows and alternatives are at an all-time high and Dunkin' knows that Californians are always ahead of the curve. Oatmilk offers…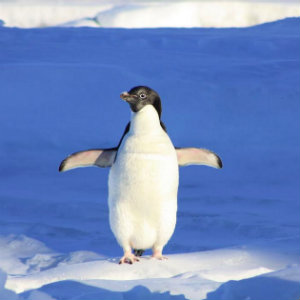 Kids Club at SOCO + The OC Mix
Calling all creative kiddos of Orange County! SOCO + The OC Mix now has a Kids Club launching this month that will bring fun events and interactive programming to the center all year long. The very first event will…