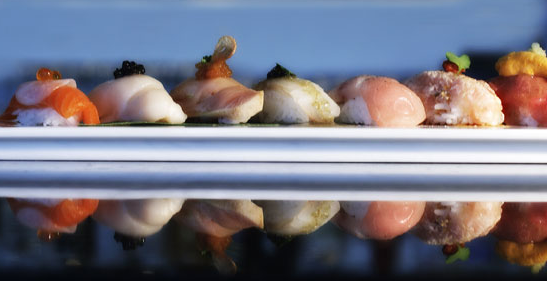 Hamamori at South Coast Plaza is our favorite Japanese restaurants and "the best sushi money can buy in OC," according to Jeff Overley of Food Frenzy. The restaurant is offering a special Valentine's weekend menu, available Friday through Monday, at lunch or dinner. It can be ordered as a three-course prix fixe ($47) or a la carte.
Hamamori is offering exquisite foods dishes, including wagyu beef tartare with pickled daikon and negi, ponzu sauce; and housemade ravioli with lobster and tokyo onion filling; and filet mignon with soy-sesame sauce, asparagus and cream croquette. Level 3, at South Coast Plaza in Costa Mesa. 714.850.0880.
The Cupid Special
The Cupid Special is a nifty offer at El Torito Grill starting Friday through Valentine's Day. A three-course dinner for two for just $45 is a great deal. Over the last year at El Torito Grill, much effort has been put forth to bring in organic and natural meats, produce and much more. The food is really good and tequila selections and cocktails are excellent. The three-course dinner for two begins with starter options including chicken tortilla soup, fire-roasted tomato soup or the Grill's garden salad; followed by entrée selections chicken milanesa, fajitas supremas, carne asada or fire-grilled salmon; and choice of housemade churros or berry tostada to share for dessert.
The El Torito Grill has five Orange County locations.
Rancho Santa Margarita at 22322 El Paseo 949.589.4164;
Anaheim at 1801 E. Katella Ave. 949.975.1220;
Brea at 555 Pointe Drive 714.990.2411; in Irvine
at 1910 Main St. 949.975.1220;
and Newport Beach at Fashion Island, 951 Newport Center Drive 949.640.2875.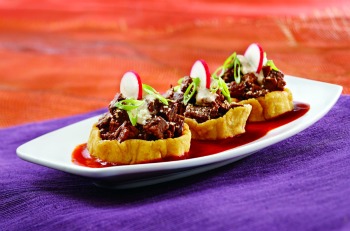 Oyster Special!
In honor of the lover's holiday, the Harbor Grill in Dana Point will be throwing oyster night specials through Feb. 14! Preparations will be available at $9.95 for a half-dozen. Guests can enjoy the classic lovers combination of Champagne and oysters with discounted glasses of Mumm Napa Brut Prestige for $5 a glass and $20 a bottle. 34499 Golden Lantern Dana Point.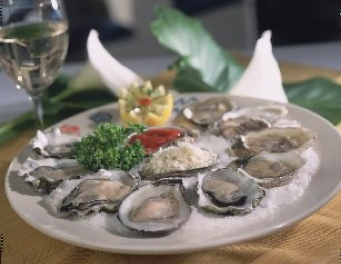 True Love at True Food!
On Valentine's Day, celebrate True Love with True Food at Fashion Island! It's serving up a lovely $25 per person three-course meal. Share a first course from a list of the six most popular appetizers on the menu, then for a second course choose an entrée from the selection of six house favorites. At the end of third course, choose a dessert assortment for two. At Fashion Island in Newport Beach. 949.644.2400.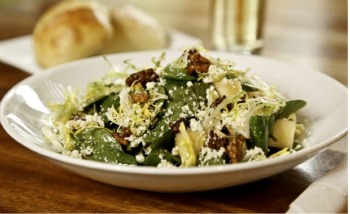 ---
The Latest from greer's oc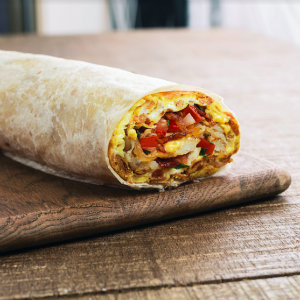 Farmer Boys Celebrates National Fry Day and Tax Day!
Times may be confusing, but Farmer Boys makes one thing clear: farm-fresh fare is always a good idea. In celebration of National Fry Day on July 13 and Tax Day on July 15, the award-winning burger concept is…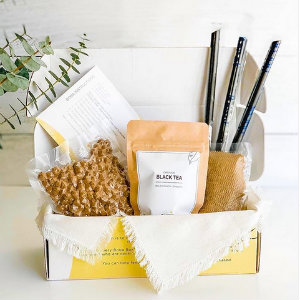 Make Bobas at Home and Help Feed Hungry in OC
Just last week Milk Box launched their Boba Box, a DIY kit to make delicious bobas at home, and the first run already sold out! The good news, they're restocking on Saturday, July 11 at 9 a.m. at Read More »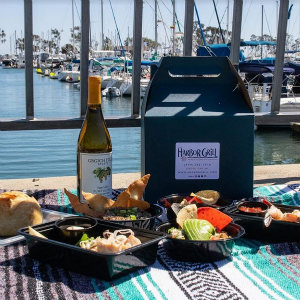 Dana Point Harbor's Summertime Fun & Entertainment
Dana Point Harbor celebrates summer every Thursday through July with "You, Me + Vitamin Sea" with al fresco dining, outdoor adventures, live music and more!
Guests can enjoy live music performances at The Wharf Courtyard by Frisby Cellars and Jon's Fish…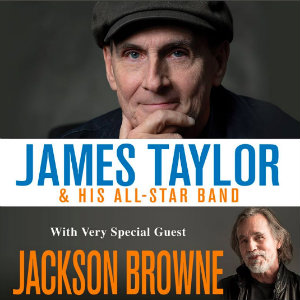 James Taylor and Jackson Browne New Date at Honda Center
James Taylor and His All-Star Band, with special guest Jackson Browne, have announced their US Tour dates have been rescheduled to 2021. The new date for James Taylor and Jackson Browne will be May 28, 2021, at the Honda…