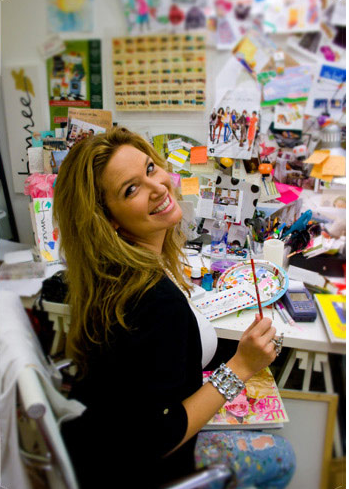 One of the most talented artists we know, Timree Gold, recently moved to a new Newport Beach studio where you can stop by to shop, order a custom designed gift, sign up for a painting class or enjoy a private painting party.
It's a great opportunity to meet the beautiful Timree who, just like her art, is fun, charming and enviably creative. Her motto, "You name it; I can paint it!"
She's creates one-of-a-kind gifts that you will cherish, and her heart of gold personality shows through with each piece of art she masters. She's world renowned for her whimsical personalized creations: dishes, clothing, murals, fine art, and live event paintings.
She likes to think of her new space as a New York art studio with a beach town view. We know Timree is a multi-talented artist with or without a celebrity clientele, but just so you know she's painted for George Clooney, Rod Stewart, Snoop Dog, Charlize Theron, Usher, Gwen Stefani, Tim Burton, Johnny Depp, Kobe Bryant and many more.
Timree's art has been featured at the American Music Awards, Emmy's and even internationally at the Venice Film Festival in Italy. 365 North Old Newport Boulevard, Newport Beach. timree@timree.com. 949.723.1300.
Give Love to the OC Rescue Mission!
Share your love with time, food or donations on Valentine's Day by helping those less fortunate at the Orange County Rescue Mission.
Items needed right away at the OC Rescue Mission's Village of Hope in Tustin include laundry detergent, bleach, fabric softener, bulk foods, diapers, baby wipes, children's socks and underwear, feminine hygiene products, plus-size women's clothing; OCTA one-day and 30-day bus passes; napkins, sandwich paper bags, 55 gallon trash bags Ziplock sandwich baggies, canned vegetables, and boxed cake mixes.
Last year, The Orange County Rescue Mission provided over 1.7 million units of service and a million meals to those in need.
To give monetary donations, please visit www.RescueMission.org. All urgent need item donations can be dropped off at the Orange County Rescue Mission's Village of Hope donation warehouse at 1 Hope drive, in Tustin, Open 9 a.m. to 5 p.m. 714.247.4300 or log on to www.rescuemission.org.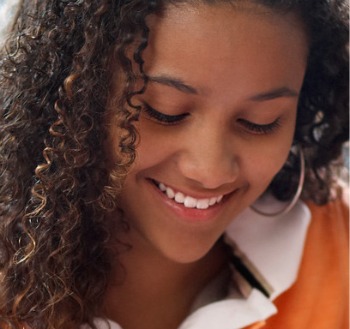 ---
The Latest from greer's oc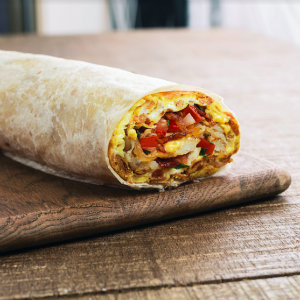 Farmer Boys Celebrates National Fry Day and Tax Day!
Times may be confusing, but Farmer Boys makes one thing clear: farm-fresh fare is always a good idea. In celebration of National Fry Day on July 13 and Tax Day on July 15, the award-winning burger concept is…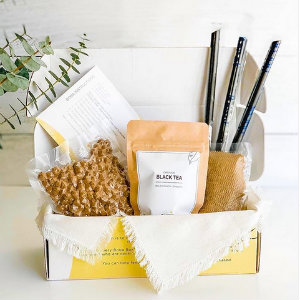 Make Bobas at Home and Help Feed Hungry in OC
Just last week Milk Box launched their Boba Box, a DIY kit to make delicious bobas at home, and the first run already sold out! The good news, they're restocking on Saturday, July 11 at 9 a.m. at Read More »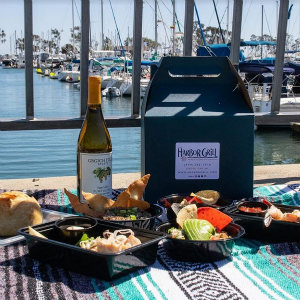 Dana Point Harbor's Summertime Fun & Entertainment
Dana Point Harbor celebrates summer every Thursday through July with "You, Me + Vitamin Sea" with al fresco dining, outdoor adventures, live music and more!
Guests can enjoy live music performances at The Wharf Courtyard by Frisby Cellars and Jon's Fish…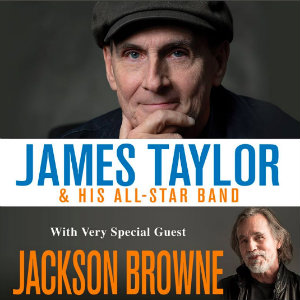 James Taylor and Jackson Browne New Date at Honda Center
James Taylor and His All-Star Band, with special guest Jackson Browne, have announced their US Tour dates have been rescheduled to 2021. The new date for James Taylor and Jackson Browne will be May 28, 2021, at the Honda…