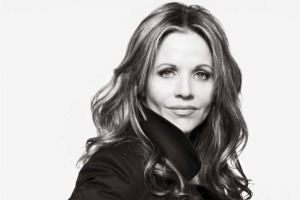 For one night only, classic opera will meet rock! Opera superstar Renée Fleming is giving Orange County an exclusive experience of covering indie rock songs on Tuesday, April 5 at 8 p.m. at the Segerstrom Center for the Arts. By the way, we loved Fleming's rock-tinged album, "Dark Hope."
She will be performing classical opera selections in the first half of her performance, and the second half will solely be rock. Some covers will include Death Cab for Cutie, Muse, Arcade Fire, and Mars Volta.
So that everyone can see this exclusive performance, many tickets will be priced at $25. Tickets in the orchestra section will start at $85. You can also purchase tickets in prime box circle seats and attend a reception with Fleming. Tickets are available at the Philharmonic Society box office at 949.553.2422, online at PhilharmonicSociety.org, and at the Center box office at 714.556.2787.
The Segerstrom Center for the Arts is located at 615 Town Center Drive, Costa Mesa.
Relax Majestically!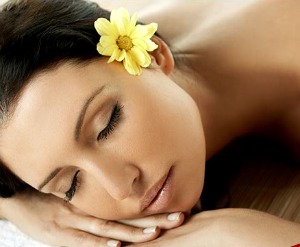 Now that we've experienced Majestic Spa, a hidden oasis at the popular Diamond Jamboree Plaza in Irvine, we mourn the days we didn't know it existed.

This spa is a one-of-a-kind treat, a place where you can spend just $45 for a 70-minute, signature treatment that includes foot reflexology and a full body massage. Honestly, it could very well be the best $45 you ever spent, especially if you top it off with a stop for a brioche and sea salt coffee downstairs at the 85C a hot-spot bakery and café.

It's almost painful to spread the news on Majestic for fear that we won't get in right away. But here you go. Originating from Taiwan, its team of trained therapists can help relieve stress, reduce fatigue and insomnia, soothe tired and stressed muscles and much more. Other services include Swedish massage, neck and shoulder massages.

Open 10 a.m. to 10 p.m. Monday through Thursday; 10 a.m. to 11 p.m. Friday through Sunday. Walk-ins are welcome too. 2700 Alton Pkwy. #235 In Irvine. 949.724.9999.


Greenest of Them All!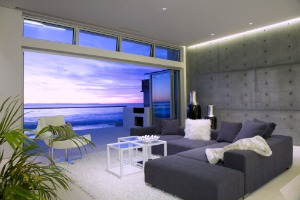 Check out Greer's article in the Daily Pilot today about Tresor's beachfront home at 990 Oceanfront. The home was honored with Platinum LEED status on the West Coast. The one of the kind home is the first registered Platinum LEED Certified Home and it sold for more money per square foot than any other in it's zip code! Tresor's second Platinum LEED property next door — called 992 Oceanfront — will be available this summer. At 4,700 square feet, it will have a bigger and more livable floor plan with dramatic ocean views throughout.
---
The Latest from greer's oc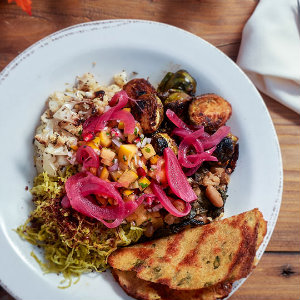 Al Fresco Dining and Takeout at Farmhouse at Roger's Gardens
With over 4,000 square feet of al fresco dining, Farmhouse at Roger's Gardens invites you to relax outdoors while responsibly enjoying an award-winning cocktail or a seasonal, sustainably-sourced meal in the beautiful setting of Roger's Gardens.
Their takeout offerings…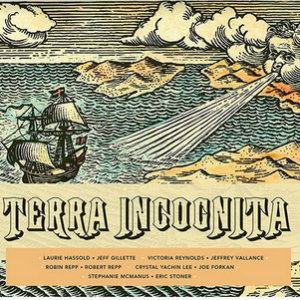 Orange County Center for Contemporary Art presents Terra Incognita
Orange County Center for Contemporary Art presents Terra Incognita an exhibition of artist couples running from Aug. 1 to Aug. 29. Join a panel discussion & online reception on Zoom on Sunday, August 2 from 7 to 8:30 p.m.…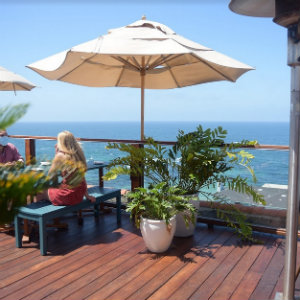 Brunch is Back at The Rooftop Lounge
The Rooftop Lounge, perched atop the historic La Casa Del Camino Hotel, is once again serving brunch Saturdays and Sundays from 11 a.m. to 3 p.m.
The local favorite, and a must-see for visitors and tourists, which underwent…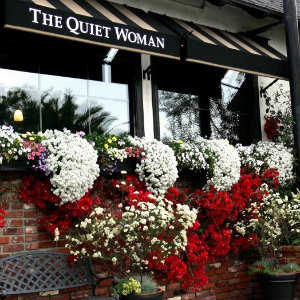 The Quiet Woman Reopens
The Quiet Woman in Corona del Mar just reopened for service. They have been constructing patio dining and have reservations available on Open Table or by phone. Pick-up/Takeout/Curbside is also available. Their schedule is as follows:

…