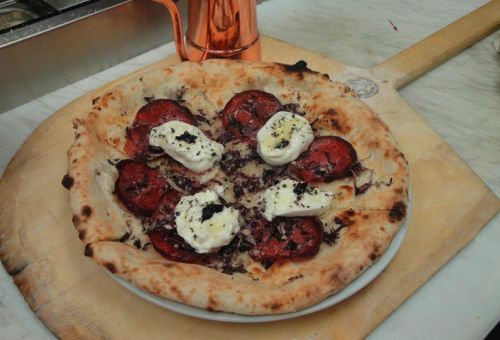 When the OC Weekly says Il Dolce in Costa Mesa makes the best pizza in Orange County—we can't argue with that.
Celebrating its first year in business, Il Dolce has garnered favorable reviews from critics that restaurants only dream of, even L.A. Times' S. Irene Virbila says, "Delicious Naples-style pies at Il Dolce in Costa Mesa are just the start. Pasta, salads, mains are strong too."
The modern pizzeria-restaurant at the corner of 19th Street and Harbor Boulevard offers classical and traditional Italian dishes antipastis, zuppa, insalata, pastas and more —but you'd be missing out if you don't go with the gourmet pizzas. At Il Dolce, pizza is delicious and serious business, the crust is airy and light easy to bite; just a scant amount of sauce; with just pools of cheese atop the pie.
Chef/owner Roberto Bignes goes out of his way to make the perfect Neapolitan pizza-from the fire wood oven, house made mozzarella, and even his dough is made with Caputo, the world's best pizza flour. Favorites include the margherita with tomato sauce, fresh mozzarella and fresh basil ($13); Napoletana with tomato sauce, anchovies, kalamata olives (no cheese) ($15); Burrata with creamy mozzarella, radichio, finnochionna salami ($18); and pizza al funghi with pesto sauce, mozzarella, fontina, sauté wild mushrooms, caramelized onions, parmesan, parsley ($16).
And remember, Tuesday is wine night, all bottles are reduced 50%. Open 11:30 a.m. to 9:30 p.m. Monday through Thursday; 11:30 a.m. to 10:30 p.m. Friday and Saturday; 12:30 p.m. to 9 p.m. Sunday. 1902 Harbor Blvd. in Costa Mesa. 949.200.9107
---
The Latest from greer's oc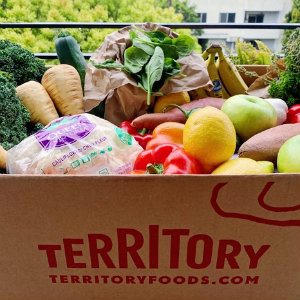 Territory Groceries Delivered to You
Chef-made, nutritionist-designed meal delivery service Territory Foods' recently launched Territory Grocery offerings. It includes 15+ pounds of fresh produce and grains, ideal for a family of four.
Options to choose from a Produce Box ($60) featuring a 15+lb mix of garden veggies,…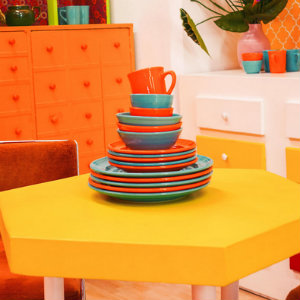 Timeless Kitchen Essentials from Tuxton Home
Whether you're planning to spend more time in the backyard this summer due to COVID-19 guidelines, or you're simply in the market for top-grade kitchenware, Tuxton Home offers a variety of timeless culinary essentials for at-home cooking and…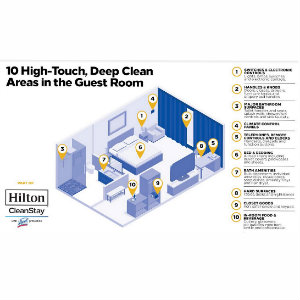 Hotel Maya: 'Hilton Defining a New Standard of Hotel Cleanliness
Hilton rolled out a new program to deliver an industry-defining standard of cleanliness and disinfection in Hilton properties around the world. In a first for the hospitality business, Hilton will collaborate with RB, maker of Lysol and Dettol, and consult…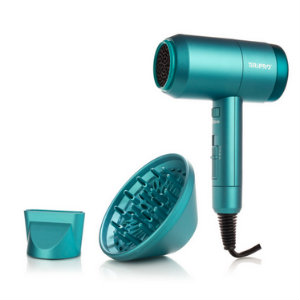 Upgrade Your Hair Drying Beauty Routine
Save precious time while experiencing salon-worthy hair with the next-generation Prisma Ionic Dryer from Tiri Pro. It's a luxury hairdryer that offers adjustable airflow with an advanced Infrared ceramic heater.
The adjustable airflow seems to be the norm for…