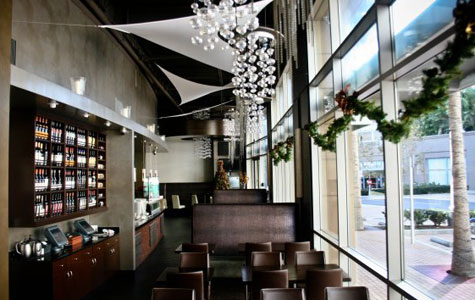 Fans of Phans55 already know about the wonders of this chic and sexy Vietnamese bistro and bar with two OC locations: in Irvine (the mother ship with full bar and 17-FOOT screen TV) and Fullerton. Phans55 is all about celebrating life with healthy Vietnamese cuisine, and it's a next generation eaterie focusing on the green movement: incorporating energy conservation and recycling, and cooking with organic produce and naturally, humanely raised meats.
Favorites from the menu include chicken curry; Chilean seabass with onions, Thai chilies, and caramel sauce; and the shaken beef.
Phans55 is open for lunch and dinner, and it recently added happy hour specials from 4 to 7:30 p.m. at both locations. Enjoy exotic cocktails made from premium liquors with freshest ingredients, like Miss Saigon made with KAI Lychee Vodka, the world's first ultra premium rice vodka, handcrafted in Vietnam, distilled from rare yellow-blossom rice; Pomegranete martinis and more just $5; and you can try never before seen appetizers like grilled sugarcane scented shrimp rolls, vermicelli rolls, and vegetarian crepes with rice crepe, tree ear mushrooms, bean sprouts, and hand-made–to-order Vietnamese rolls at a discounted price.
The elegant lounge also offers boutique wines, and microbrews, Vietnamese iced coffee and natural handmade lime soda.
Open 11 a.m. to 10 p.m. Monday though Saturday; 5 to 9 p.m. Sunday. 6000 Scholarship Drive in Irvine. 949.724.1236. 1981 Sunny Crest Drive in Fullerton. 714.441.0714.
Look Good, Save Money AND Help Haiti
Looking good has never felt so right. At Jabez Salon in Yorba Linda 15% of all salon services and product sales through Jan. 30 will go to emergency relief in Haiti through Cross International. Its priority is to help the "poorest of the poor" and send 25 containers of supplies to Haiti, which requires approximately $200,000. And during February, Jabez Salon will be rolling back its prices 20% to celebrate its seven year anniversary with Recessionista Days.
Jabez Salon features Bumble and bumble hair products as well as Jane Iredale makeup and Dermalogica skincare. Jabez Salon is at 8513 Yorba Linda Blvd. in Yorba Linda. 714.970.5239.
---
The Latest from greer's oc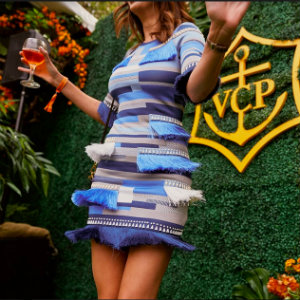 Lido House's Veuve Clicquot Month
Lido House, Newport Beach's boutique luxury hotel, just teamed up with Veuve Clicquot for the 10th Annual LA Polo Classic to create a month-long soirée to celebrate the classic's monumental anniversary year. Now through the October 5th vsitors and locals alike can enjoy…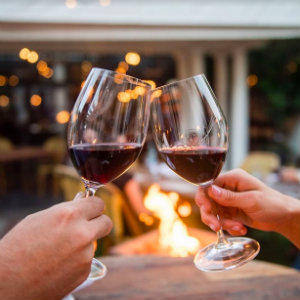 FIve Crowns Old World Wine Dinner
Five Crowns presents one of their most highly anticipated wine events, the Old World Wine Dinner on Saturday, September 21 from 6-9:30 p.m. Hosted in Five Crowns' charming backyard setting, the end-of-summer celebration will highlight exquisite European varietals paired…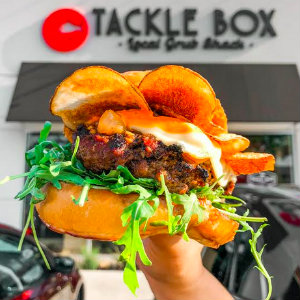 Tackle Box September Celebrations
Stop by Tackle Box, OC's favorite coastal pub, this September for some fun foodie holiday celebrations and touchdown specials all month long!
On Thursday, September 19, guests are invited to celebrate National Cheeseburger Day at Tackle Box with a…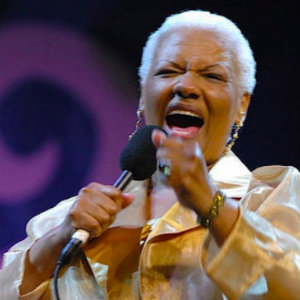 The Jazz Centenarians Salutes 100 Years of Nat King Cole
Styled after the groundbreaking "The Nat King Cole Show" the concert on Sunday, September 22 at 3 p.m. at Soka Performing Arts Center features Barbara Morrison and Sherry Williams along with a big band, the "Nat King Cole Trio" and…