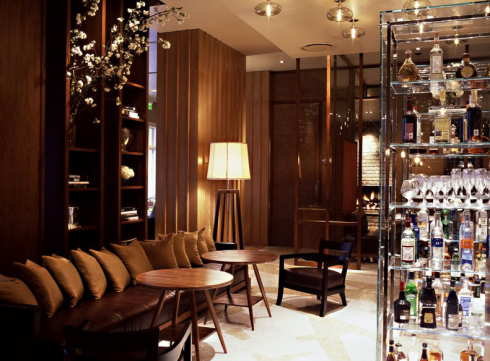 World-class cuisine without all of the formality (and striking ocean views) ... that sounds perfect for OC. Four-star Chef Michael Mina at Stonehill Tavern just unveiled the restaurant's new concept—visually it's still one of the sexiest contemporary restaurants in OC, but now it offers a casual twist: a new neighborhood tavern menu with approachable prices. We love that.
Many menu items are ideal for sharing such as the snacks and finger food section with classic cheese fondue ($16), local fish and chips ($9), lobster fritters ($15) and barbecue pulled pork sliders ($8). And if you want the best of the local, seasonal and sustainable ingredients, there is a Farmers' Market menu, featuring a prix fixe, six-course offering for $75.
The new menu offers a chilled shellfish section, as well as fresh appetizers such as the OC salad ($19) with mixed greens, Maine lobster, avocado and citrus vinaigrette; and a sashimi trio ($19) with pickled ginger, fresh wasabi and ponzu.
Mina continues to offer his signature Maine lobster pot pie with seasonal vegetables and brandied lobster cream as well as new additions such as the whole fried poussin ($26) with braised greens, truffled mac & cheese and sweet onion; and Kurobuta braised pork short ribs ($29) with fava beans, sweet potato puree and baby carrots. The menu also includes prime steaks ranging from $39 to $65, each of which includes Yukon gold whipped potatoes, creamed spinach and wild mushroom marsala jus.
Not to forget the wine selection that focuses on boutique producers in the California, but the revitalized cocktail menu is worth noting too, including Tavern classics like the aviation with Plymouth (fresh lemon, maraschino, crème de violette, and marasca cherry); and modern tavern cocktails including the Pimm's Cup with No. 1 Ketel One, fresh lemon, mint, cucumber, and soda; and the Blood and Sand with Johnny Walker Black, Cherry Heering, Dolin Rouge and blood orange juice.
Happy hour lasts from 5 – 7 p.m. with half off specialty cocktails and the "snacks & fingers foods" menu runs nightly.
Stonehill Tavern is at The St. Regis Monarch Beach, One Monarch Beach Resort, in Dana Point. 949.234.3318.
Soooooo good!
Greer goes the St. Regis Resort's Stonehill Tavern to check out the Dana Point restaurant's new menu. Four-star Chef Michael Mina is kind enough to let us into his kitchen and show us how to make the ultimate in comfort food—lobster pot pie.
---
The Latest from greer's oc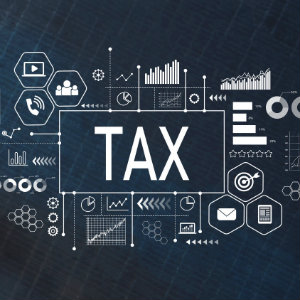 Top 4 Reasons Why Delaying Your Tax Filing May Be A Mistake
On Tuesday, March 17th, Treasury Secretary Steven Mnuchin announced that individual taxpayers get a ninety-day reprieve to pay the income tax they owe, making the revised federal tax filing deadline July 17th, 2020. This applies to individual filers who are…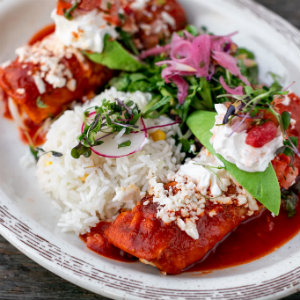 Just in time for The Great American Takeout 2
Just in time for The Great American Takeout 2, Sol Agave at Kaleidoscope in Mission Viejo has launched curbside take-out from 11 a.m. to 7 p.m. daily, as well as delivery through…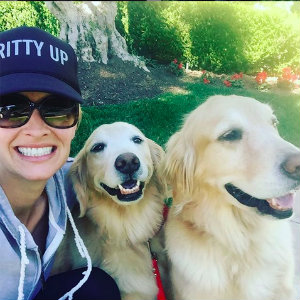 Brookes Prancing Paws, Your go to DOg walker
Are you in the need of a professional dog walker while you're working or too busy to walk your dogs? Brooke Canterbury of OC-based Brookes Prancing Paws has been walking and caretaking for dogs and cats for over 12 years.…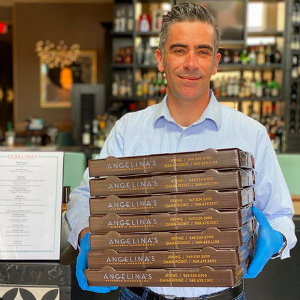 Grab and GO at Angelina's Pizzeria
You asked for it and Angelina's Pizzeria responded! Based on customer demands they have decided to offer a variety of delicious signature dishes to go along with a selection of their favorite wines and beers.

You…